Are you struggling to make ROI with your marketing efforts?
Marketing has become trickier since the average person views around 5000 ads per day.
But if you are looking for a foolproof way to profit from your marketing efforts, then affiliate marketing is the right choice for you. 
What is affiliate marketing? 
Affiliate marketing is a way to earn money while you're asleep. It is basically a process where you earn an agreed commission for promoting a product or a service. But let's dive deep into the in-depth explanation below. 
Affiliate marketing definition
Affiliate marketing is a process where an individual called an affiliate promotes a product or a service for a company. The affiliate acts on behalf of the company, basically like a salesperson. Therefore, after each desired action is complete, the affiliate gets a commission. The desired action varies from business to business, and it is always agreed upon beforehand. For instance, it could be sign-ups to a mailing list, subscriptions, clicks on a website, or sales. 
Companies interested in affiliate marketing have two options to choose from. They can either create an affiliate program or join an affiliate network. So what's the difference between those two, you might ask?
An affiliate program is a program your company creates from scratch. Therefore, the company is in charge of terms and conditions, guidelines for content, email outreach to affiliates, etc. 
An affiliate network is essentially a third party, which connects affiliates with companies. Affiliate networks are already set up with rules, guidelines, and so on. Thus, you usually just sign-up, pay, and wait for sales.  
So, which one is better? 
Although affiliate programs might be more time-consuming at the beginning, it is definitely worth the long-term investment, as you can make sure the affiliates fulfill your guidelines and conditions. And probably the most crucial differentiator is a price, which is higher for an affiliate network. Although it is understandable, since affiliate networks are the third party that arranges the whole flow, you need to consider if this is suitable for your budget and the company since often you cannot change the narrative affiliates oblige to/execute the promotions. 
How does affiliate marketing work?
There are usually 3 or 4 parties. First, the affiliate, who is essentially the advertiser/publisher of products/services. Second-party is the merchant – the company that offers physical products or digital products. The third party is the consumer. And the fourth party can be an affiliate network, which is optional since companies can create their own affiliate programs.
Now that we clarified all the possible parties involved in affiliate marketing let's look at how it works. When a company has their own affiliate program, they usually reach out to potential affiliate marketers with the audience/niche they seek. If both parties agree on the terms & conditions, the affiliate usually gets product links or tracking links that include cookies to indicate where the lead/sale came from them. To get these affiliate links, companies typically use a tracking platform or software to generate and track them.  
Merchant
If you are a merchant, it definitely depends on the route you choose when it comes to affiliate marketing. Either you go for an affiliate program or affiliate network. Those two have both different pros and cons. However, one can deliver results/money faster, and it is obviously the affiliate network since they already have an established system with affiliates and set terms & conditions. Therefore, it is just about pairing them with your business, so the execution takes less time. On the other hand, creating your own affiliate marketing program takes much more time since you have to build it from scratch and do the outreach to potential affiliates alone.  
For any individual who is seeking an affiliate income, they need to consider one crucial factor beforehand. Do you have a sizable audience/niche? If the answer is no, then it would be hard for you to make affiliate sales fast. Building an audience takes time, and you can do it through many different platforms. For instance, you can create your own blog with a niche you're interested in. However, this takes a lot of effort and time since you have to create great content for your niche and optimize it for search engines. So unless you already have an audience, you would not be able to make money fast.
However, when there is a skill, there is a way. Paid advertising through the proper marketing channels is a clever way to promote even though you do not have an audience. It might seem there is much more risk involved, which might be true for anyone without paid advertising experience. So do not rush into paying for some ads before you know what to do. But, if you're up for it, it is definitely the fast way to scale up leads/sales for your merchants without having an audience. 
Affiliate marketing process
The customer views an advertisement or a link pointing to an eCommerce, website, or blog.
The customer clicks the link/ad.
The customer purchases a product/service or completes the desired action.
The action/purchase is recorded in affiliate software or an affiliate network.
Once the website/blog/eCommerce confirms the purchase, the affiliate gets a commission.
Affiliate marketing examples
Affiliate marketing advantages
Increased web performance 
Targeting the right audience through affiliates often equals a new traffic source from multiple media channels. This brings more brand awareness and potential new organic backlinks to your website, strengthening your domain rating and improving your position on Google. 
Improved business reputation
Having well-known affiliates brag about your business can only lead to sales improvement and a better business reputation. As a result, you can get more opportunities to improve, such as through new partnerships. 
Low costs
Since an affiliate handles all the marketing, you do not have to invest or worry about creating the perfect marketing strategy, which is an effective marketing strategy. 
High ROI
As the affiliates you choose usually have a large influence over the niche you are targeting, the ROI is typically higher than other marketing efforts. 
Flexibility 
Affiliate marketing allows your business to enter new markets without the need to spend a lot of resources. Simply search for affiliates within your interest area and start reaching out to the new audience. 
Are you ready to gain all of these benefits? All you need to do is have a dedicated account manager for affiliates and excellent affiliate software. Check out Post Affiliate Pro and test it out immediately. 
Post Affiliate Pro™ | Voted Best Affiliate Software | Post Affiliate Pro01:31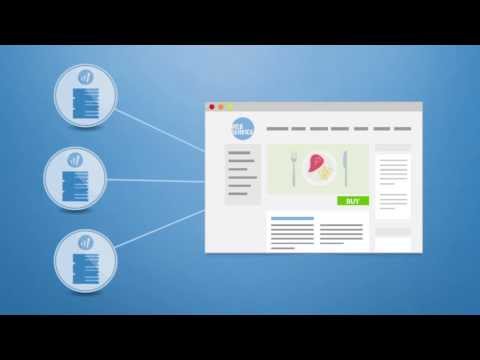 Post Affiliate Pro
Types of affiliate marketing
Check out the different types of affiliate marketing before you get started with affiliate marketing. Consider them all, since each has its pros and cons. 
Unattached affiliate marketing
Unattached affiliate marketing means the affiliate has no experience, knowledge in your products/services. To be specific, the affiliate does not produce content or knows the merchant's type of niche. 
Related affiliate marketing
Related affiliate marketing is the opposite of unattached. The affiliate has the expertise, knowledge, and audience related to your products/services. It also means the affiliate has tried the product/service, understands it, and recommends it to the correct/targeted niche. Thus, these affiliates are the best for companies looking to get the most out of affiliate marketing. 
Involved affiliate marketing
Involved affiliate marketing is similar to related affiliate marketing. The affiliate has the audience, knowledge, and experience in the same niche. But what's more, the affiliate is also involved within the company, such as product creation. This can be really beneficial to merchants as the audience usually converts more since the reviewer was more involved and is not just advertising a random product. However, this could be potentially risky for affiliates since they can be associated with a company if something goes wrong. 
Affiliate marketing channels
Influencers
An influencer is someone who has a following based on the same hobby, lifestyle, or preferences. Therefore, these make great affiliates as they can promote the products/services to their audience quickly and easily. The companies can choose influencers based on their niche, so they are explicitly targeting their potential consumers. This is a convenient and fast way to gain leads or sales for your business. 
Bloggers
Bloggers attract an audience through search engines. Firstly, they usually try out the product/service and write comprehensive reviews on their websites. As a result, they can organically reach a massive audience with the targeted review blog post. People trust online reviews as much as personal recommendations. Actually, almost 93% of customers say it was an essential factor in their decision process. Thus, niche bloggers are beneficial to drive leads or sales and spread positive awareness for your business. 
Email list
You might be thinking, emailing? Yes, it is still very much a great way to convert leads into customers. Actually, the ROI for email marketing is 122%. Therefore, creating engaging emails with hyperlinks is nothing to underestimate these days. However, be aware of spamming as it can have the opposite effect. 
Media sites 
Another great channel for affiliate marketing is huge media sites like Facebook, Instagram, or Youtube. Since these big platforms have huge audiences, you can use that to your advantage to promote your products/services with targeted campaigns if you do not have a substantial following. You can either create ads, like banners, or promote through affiliate links. 
Example: For instance, Youtube is a huge social media platform where consumers follow their favorite channels based on their hobbies or lifestyle. Amazon has created an affiliate program called Amazon Associates that generates a unique link that they can insert in the description under a youtube video. Thus, the affiliate gets a commission when the youtube audience purchases a particular product through the link. Of course, different products have different ranges of commissions. However, it is essential to state that consumers do not pay more for the products. 
Paid search microsites
Paid search microsites are a lot like bloggers. They are websites that talk about a specific niche and are pretty straightforward. Thus, it converts easily and fast. 
How to get paid in affiliate marketing
There are several ways a company/merchant can compensate an affiliate for their work, such as;
Cost Per Sale
Cost Per Sale, or in other words, Cost Per Order, is a payment method where the merchant only pays the affiliate for actual orders/sales. This is a safe choice for merchants that want to see immediate results. 
Cost Per Action
Cost Per Action means that affiliates get paid based on how many customers complete the desired action, such as email sign-ups, demo calls, free downloads, free trials, etc.
Cost Per Click
Cost Per Click is a method where the merchant pays for each click to the website from an affiliate. This method is usually used when the merchant wants to obtain high traffic to the website from affiliates.
Cost Per Mile
Cost Per Mile is another payment method, where affiliates get paid by every thousand impressions they bring to the merchant's product/website. 
Skills required for affiliate marketing
If you are a merchant seeking the right affiliate for your online business, consider choosing an affiliate with a wide range of skills, such as: 
Great communication skills
Creativity
SEO knowledge
UX knowledge
Problem-solving skills (detecting problems, interpreting analytics)
Digital marketing & sales skills
Preferable: experience in website design
Preferable: eCommerce platform experience
Conclusion
To summarize, affiliate marketing is a great way to level up your business with new prospects and sales. According to Statista, the market is estimated to reach 8.2 billion U.S. dollars by 2022. Needless to say, affiliate marketing is not dead. So, what are you waiting for? 
Post Affiliate Pro is affiliate software that enables you to manage all your affiliates without hustle effectively. Learn more about it and try it out with our free call right now.
Frequently Asked Questions
What does affiliate marketing mean?

Affiliate marketing is a type of performance-based marketing in which a business rewards one or more affiliates for each visitor or customer brought about by an ad or link that was clicked on from its website.

Does affiliate marketing require coding?

Not necessarily. You need to know how to create landing pages and set up trackers, but other than that, you can easily outsource other technical tasks by using software, such as Post Affiliate Pro. Although it is not a must-know, we recommend learning the basics as it helps you understand data in great detail.

Is affiliate marketing a pyramid scheme?

No, affiliate marketing is not a pyramid scheme. It is a business model where the affiliate gets a commission after each completed action/sale.

Is affiliate marketing easy?

The answer depends on the level of your skills. If you have a big audience/following, it can be easy to start with affiliate marketing. However, if you are a beginner without following, you will need to work harder to build it up or use paid advertising.