What is cost per click?
Another prototype of payment for promoting a product is Cost Per Click. Affiliates transfer traffic into merchant's site and in this Cost per click model, they earn money from each click on their banners, text links or other advertising materials. Visitors are then transferred to merchant's site.
This cost is a typical merchant's expense for a single click to his company's site through advertisement.
What is CPC? Advertising and Marketing CPC Explained for Beginners | Surfside PPC03:55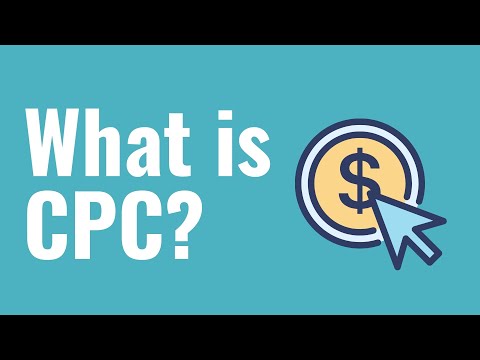 Surfside PPC
How cost per click works
The Cost Per Click (CPC) model is a popular method used in digital advertising and affiliate marketing to determine how affiliates are compensated for promoting products or services. In the CPC model, affiliates earn money based on the number of clicks their promotional materials receive. Here's how the cost per click model works:
Affiliate promotion: Affiliates, also known as publishers, partner with merchants or advertisers to promote their products or services. They use various advertising materials such as banners, text links, display ads, or other creatives to drive traffic to the merchant's website.
Click tracking: Each promotional material contains a unique affiliate link that is associated with the affiliate's account. When a user clicks on one of these affiliate links, it redirects them to the merchant's website.
Affiliate earnings: Affiliate earns money for every click their promotional materials generate. The amount earned per click is predetermined and agreed upon by the affiliate and the merchant. The earnings are typically a fixed rate per click and are not dependent on whether the user makes a purchase or completes any other specific action on the merchant's site.
Cost for merchants: From the merchant's perspective, the CPC model represents a cost incurred for each click received through the affiliate's efforts. This cost is a typical expense for driving traffic to the merchant's website through advertisements. Merchants must assess the effectiveness of their CPC campaigns and ensure that the quality of the traffic brought in by affiliates justifies the expenditure.
Click through rates (CTR): Click through rate is a crucial metric in the CPC model, measuring the percentage of users who click on an affiliate's link out of the total number of users who view the promotional material. A higher CTR indicates better engagement and effectiveness of the affiliate's content.
Balancing CPC with other models: Affiliate marketers often use a combination of payment models, including cost per sale (CPS) or cost per action (CPA), depending on the merchant's goals and the affiliate's strategy. Diversifying payment structures allows affiliates to cater to different merchants and optimize their earnings.
Frequently Asked Questions
Why is cost per click important?

Cost per click is important because it is a metric that is used to determine how much an advertiser pays for each click on their ad.

How can I calculate my cost per click?

The most common way to calculate cost per click is to take the total cost of the campaign and divide it by the number of clicks.

How is CPC determined?

CPC is determined by the amount of money an advertiser is willing to pay for each click on their ad.