What is a backlink?
Incoming links to a web page from outside domains are also called backlinks or inbound links. So, the backlink is a situation, when websites link to another webpage. They should be natural, it means – created without using artificial ways.
Backlinks are important to search engine rankings. More backlinks determine higher post because they define a website´s popularity. Companies have to monitor from where their backlinks are coming from. It is essential for a company to have backlinks from quality sites.
Proven Affiliate Link Building Tactics For Beginners [5.2] | Ahrefs08:33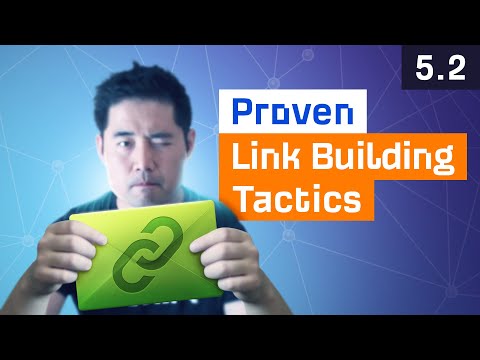 Ahrefs
Topics
link building tactics
establishing expertise
HARO
guest posting
podcast interviews
Video summary
This lesson discusses proven link building tactics for affiliate sites. The first tactic mentioned is to establish yourself as an expert in your niche, as people are more likely to take your word seriously and link to your content. The second tactic is to use a service called HARO (Help a Reporter Out) to get free press from journalists. The third tactic is guest posting, which involves creating content for other websites and getting a link back to your site. The video also mentions the benefit of being interviewed on podcasts as a link building strategy.
Frequently Asked Questions
How can I get more backlinks?

There are many ways to get backlinks such as submitting articles to article directories, taking part in social media, and creating informative and high-quality content on your site.

Are backlinks important for SEO?

Backlinks are important for SEO because they help search engines determine the quality and relevance of a website.

Why are backlinks important?

Backlinks are important because they are a signal to search engines that your website is of high quality. When other websites link to your site, it shows that your content is valuable and relevant. This helps search engines rank your site higher in search results.