Since its inception more than 20 years ago, affiliate marketing has become one of the behemoths of digital marketing. The affiliate industry keeps growing, and each year reaches new heights. This has created an environment with two types of businesses: those that thrive and those that don't incorporate affiliate marketing into their marketing strategy. Through affiliate marketing, companies can partner with individuals that have a unique reach into a target demographic and endorse a product or service to an engaged and receptive audience.
However, as with every marketing method, there are key things that need to be mastered to fully reap its benefits. The process of finding affiliates is arguably one of the most important ones. With so many tools at your disposal and paths that you can go down, it is worth dissecting them to gain a greater understanding and guarantee that you are making informed decisions. Here's what this post is all about. Understanding the different types of affiliate marketing can be crucial in determining which path to take in finding suitable affiliates for your business.
Benefits of using affiliates
The advantages of affiliate marketing are numerous and diverse. The most apparent is the increase in revenue. A business can fully benefit from affiliate marketing if they carefully select their potential partner and align their target audience with their affiliate's. Evaluating a prospective partner's reach and influence can help ensure a successful collaboration. Incorporating email marketing into your strategy can help you reach out to these influential potential affiliates and increase your chances of finding suitable partners.
Partnering with an affiliate partner gives merchants access to a much larger audience than without it. On top of that, affiliates have gained the trust of their audience, resulting in endorsements that feel more like genuine advice than promotional content. By getting a recommendation from someone they trust, a potential customer is more likely to take the leap of faith and buy your product.
An affiliate marketer can leverage their expertise and connections to provide valuable recommendations to their audience, which is affiliate marketing's biggest benefit. Having influential individuals in your industry endorse your business can lead to increased brand recognition and credibility. Brand awareness is one of the silent heroes behind businesses' success. The more your brand becomes a staple of your industry, the more likely it is for existing customers to remain loyal, and for potential customers to make their first purchase.
Another significant advantage of affiliate marketing is its cost-effectiveness, thanks to its commission structure. Because it is a performance-based model in which affiliates receive an affiliate commission as a reward for sales or leads they generate, merchants don't need to worry about spending capital on fruitless efforts. This means that for every cent spent on affiliate marketing campaigns, there is a direct financial gain for the business.
To further maximize the effectiveness of your affiliate campaign and achieve your affiliate marketing goals, regularly evaluate the performance of your affiliates and make adjustments as needed.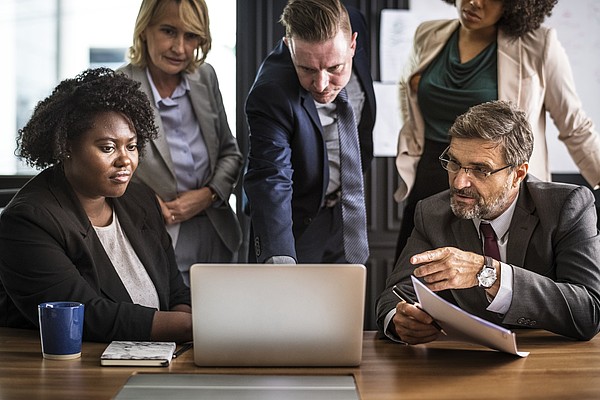 Identify your target audience
To enjoy the previously mentioned benefits, merchants first need to identify their target audience. The target audience comprises the group of people that should be the focus of your advertising efforts. They are the individuals that are most likely to be interested in and interact with your product or service.
Finding your target audience starts by analyzing your existing customer base. Study the available data and try to find patterns and common characteristics in that demographic. This information can help you create the profile of your buyer persona including your ideal customer's age group, behaviors, and motivations. These insights are invaluable, and they will assure that your marketing efforts won't fall on deaf ears.
On top of that, finding your target audience will make it easier to find the right affiliates who have the power to persuade or sway that audience. Identifying your ideal affiliate, such as an affiliate niche site, will also ensure that they have a strong connection with your target audience, which can lead to better results in your affiliate marketing efforts. Once you find them, using a trackable link is a great way to monitor which affiliates are driving traffic and sales to your website.
How To Find Affiliates: Top Successful Strategies
A key thing to understand is that affiliates have a reputation and a community of trust they want to uphold. This means that the best affiliates are unlikely to promote bad or low-quality products that can hurt their reputation and hinder their community. Therefore, it is important to find and work with an affiliate manager that understands the needs and goals of both parties and can help create a successful and trustworthy partnership.
Working with quality affiliates can significantly improve your chances of success in affiliate marketing. With that out of the way, we have listed some useful strategies to help you find affiliates and expand your business.
Invite bloggers within your niche
Being some of the very first affiliates, online bloggers still stand strong in the affiliate marketing industry. They have large and extremely engaged communities that count on them for reviews and recommendations for products and services within their niche.
Find bloggers related to your industry and invite them to partner up, providing them with an affiliate link to track their sales. Partnering with a niche blog can help you tap into a highly focused audience that is likely to be interested in your products. To increase your chances of success, you want to be transparent and clear-cut. Laying out the terms of your program such as commission rate and payment schedule, as well as providing marketing materials will increase your chances of standing out and partnering with the best affiliates with the most profitable niches. Remember to provide your contact details so that interested bloggers can easily reach out to you for further information or to initiate a partnership.
Join affiliate networks
Another way of finding affiliates is, of course, joining an affiliate network. Affiliate networks are third-party platforms where affiliates can find merchants, and merchants can find affiliates. You'll have access to thousands of affiliates who may be interested in promoting your products, including niche-specific affiliate partners.
When you create your profile, outline your terms and conditions to shield yourself from fraudulent partners while attracting the top-performing ones with your incentives and bonuses. Providing your email address to potential affiliates within the network can help streamline communication and establish a more personal connection. Additionally, creating a user-friendly affiliate website can serve as a hub for your program, providing potential affiliates with all the necessary information they need to make an informed decision about partnering with you.
Reach out to influencers
Similar to bloggers, influencers or social media personalities can have a broad reach on a highly engaged audience. Through their social media following, influencers can spread the word about your product to an already interested community. They have the respect and trust of said community and their endorsement has a lot of weight in their specific industry. Reaching, even to micro-influencers, is a great way of finding affiliates that can tip the scales in your favor.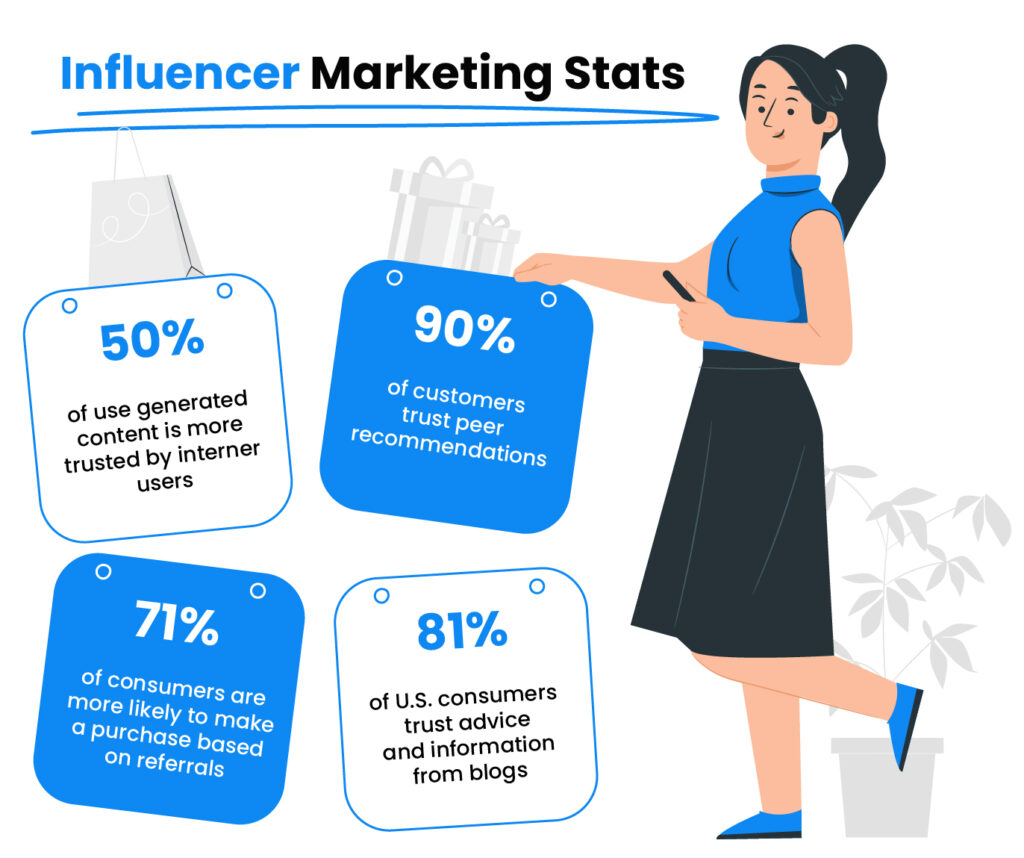 Moreover, influencer marketing can be a valuable strategy for driving more traffic to your website and increasing brand awareness. Another option to consider is working with an affiliate recruitment agency, which specializes in connecting businesses with potential affiliates and can save you time and effort in the search process.
Social media
Much like the rise of influencers, the advent of social media provides merchants with many tools to promote their campaigns. Searching hashtags relevant to your niche can put you in direct contact with groups and forums filled with users that may be willing to market your affiliate product. It can also help you find the most popular influencers in your field. Engage with them, build a relationship, and your chances of finding suitable partners will increase. You can also use social media platform ads that will target potential affiliates that you may not have found during your research.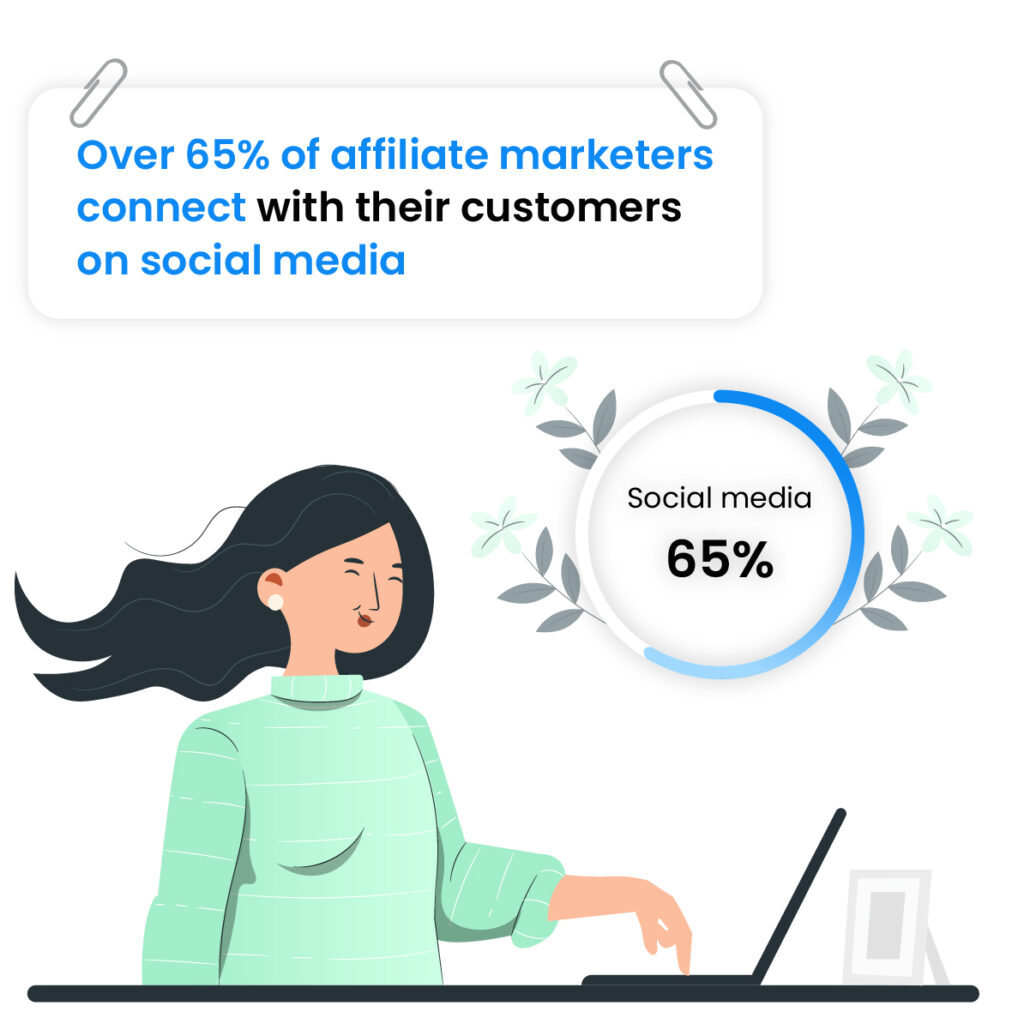 Existing customers offering a referral program
Referral programs have been around for a while, and for good reason. Encouraging your existing customers to recommend your product or service can have amazing results. A happy customer is more likely to refer others and help grow your affiliate base. To entice them to do so, you need to set clear rewards and communicate clearly to avoid confusion. Once you provide them with referral links or codes, and they have the motivation to share them, they can start incentivizing their friends and family to make a purchase. Referral programs have the added benefit of people receiving a referral from someone they know, making it a more trustworthy endorsement than a traditional advertisement.
Online ads
Another great way of finding affiliates is through online ads. You can create targeted adverts both on Facebook Ads and Google Ads, as well as other social networks and search engines, that are designed to reach individuals that can become potential customers and affiliates. By targeting the ads to the specific characteristics of your buyer persona, you increase the chances they will reach the most potential prospects. Another effective way of improving your odds is by targeting websites that list affiliate programs, as well as forums and websites specific to your industry.
Forums and communities
Engaging with forums and communities related to your industry can be a highly effective method for connecting with potential affiliates, including affiliate newbies who are eager to learn and grow. Many seasoned affiliates take a part in forums related to their niche. Building relationships with them will allow you to pick their brain and gain insights and tips on how to improve your program and attract new partners.
You can also become an active member of the community, answering questions and engaging with other members to gain legitimacy and increase your odds of finding the best possible affiliates. Performing a quick online search using keywords like "affiliate forum" can help you start finding the ones most relevant to your niche.
Affiliate summits and events
"Your network is your net worth" the saying may be a bit overused, but it's just as accurate now as when it was said the first time. There are probably not many better places to find committed affiliates than affiliate summits. And not just affiliates, these events bring together some of the best talents from all aspects of the affiliate world. Attending these conferences allows you to learn from experts in the field, and connect with potential affiliates in an environment where everyone is willing to grow their network and listen to new proposals.
SEO
Search engine optimization (SEO) is an essential strategy for any online business, including those looking for new affiliates. SEO helps businesses get their website to rank higher on search engines, which increases visibility and, in turn, helps attract more customers and affiliates alike. When affiliates search for businesses to partner with, they usually begin by typing in a relevant keyword in search engines and using the results as a guide. This means that if your website isn't SEO-optimized, you might miss out on potential affiliates and business opportunities.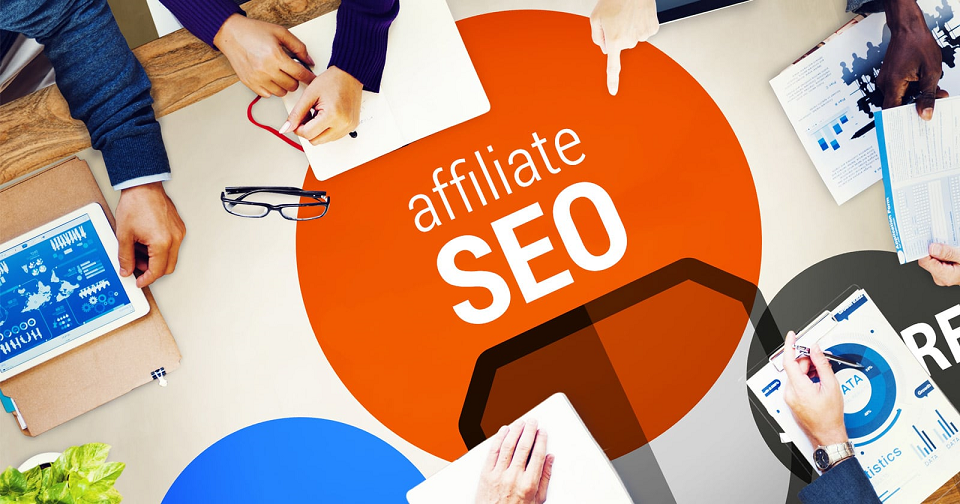 Email marketing campaigns
Although email marketing has been around for a while, it's still relevant and can bring forth many benefits. It's a cost-effective method of finding affiliates by creating targeted email campaigns that showcase the benefits of your program and the potential earning. Implemented correctly, they can entice potential affiliates to sign up. These emails can also provide them with promotional materials and relevant affiliate links, making it easier for them to start promoting your products right away. Utilizing affiliate email programs can be a highly effective way of connecting with potential affiliates and expanding your program.
Monitor your affiliate program
After finding suitable affiliates, the work doesn't stop. You need to monitor your affiliate program continually to ensure it is running smoothly. Only that way you can maintain a successful affiliate program. This includes keeping track of affiliate performance, making sure affiliates are adhering to your program's terms and conditions, and providing the necessary support to ensure they can succeed in promoting your products. Monitoring your program also helps you identify areas that need improvement. For instance, if you notice some affiliates are not performing as expected, you may use reports and monitoring tools to investigate the issue and try to come up with a suitable solution.
Be transparent
Transparency is key when it comes to affiliate marketing. You need to be honest and transparent about your program's terms and conditions, including the commission rate, payment schedule, and other relevant information. This helps build trust with your affiliates, which is essential for a successful partnership. Being transparent also means being open about the performance of your affiliates. This helps them understand how they are performing and what they can do to improve their results.
Join a network or create your own!
Post Affiliate Pro and Post Affiliate Network are here to help you find affiliates and improve your sales. Try them out for free today and experience the benefits.
Try today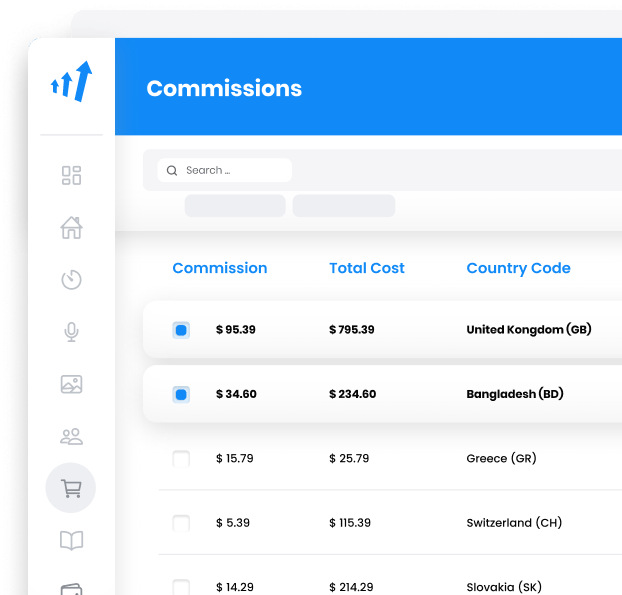 Conclusion
In conclusion, finding high-quality affiliates is an essential part of any affiliate marketing strategy. By identifying your target audience, reaching out to bloggers and influencers, joining affiliate networks, and using SEO and social media, you can find suitable affiliates to promote your products. Creating an affiliate program landing page with an easy-to-use affiliate signup can make it easier for potential affiliates to understand and sign up for your program. Working with an industry expert can provide valuable insights and connections to help you find the right affiliates for your business.
Once you have found an affiliate partner, you need to continually monitor your program and remain transparent about your program's terms and conditions to build trust with your affiliates. In addition to being transparent about your program, it is important to provide your affiliates with relevant affiliate links and promotional materials to ensure that they can effectively promote your products. With the right strategies and approach, you can create a successful affiliate marketing program that generates revenue and helps grow your business. There has never been a better moment to get started. Try it today!
Frequently asked questions
How do I get affiliates to promote my product?

To get affiliates to promote your product, create an attractive affiliate program with competitive commission rates, provide high-quality marketing materials, and maintain transparent communication about the program's terms and conditions. Additionally, focus on building strong relationships with affiliates and offer them the necessary support for success.

How do I reach out to affiliates?

You can find affiliates to promote your product by joining affiliate networks, contacting bloggers within your niche, reaching out to influencers and social media personalities, using online ads, engaging with forums and communities, attending affiliate summits and events, and offering referral programs.

How much should you pay your affiliates?

The commission rate you should pay your affiliates depends on various factors, such as the type of product or service you are offering, the level of competition in your industry, and the commission rates offered by your competitors. It's important to set a commission rate that is attractive to potential affiliates while also ensuring profitability for your business.

What are the 3 main types of affiliates?

The three main types of affiliates are content sites, review sites, and influencers.