Have you already started your affiliate program but you are still having troubles to find new affiliate partners to promote your products? In the following list, we'll show you the best way to find and retain affiliate partners.
Make Your Affiliate Program More Visible
Include a link to your affiliate program on your website. You can just insert it in your footer. Affiliates tend to look there first as this is the typical place to link to your affiliate program information and sing-up page.
Invite Influencers and Niche Bloggers to Review Your Products
Look for influencers in your niche and reach out directly. Try to build a long term relationship – don't just pitch your affiliate program. Have them test your products for free first, then introduce them to your affiliate program and offer them to publish comprehensive reviews.
Offer VIP Conditions for Best Performing Affiliates
Reward your best performing affiliates with higher commissions or special performance bonuses.
Find websites that you think best complement your service or product and and reach out to encourage them to join your program.
Write Clear Terms of Your Program
This one goes with out saying – try to offer clear and easy to understand commission structure and payout options.
Growth Hack Your Product
Get creative and use one of the best growth hacks to boost your product's exposure and find affiliates organically.
Create a page with most important facts about your program
Do not forget to include these main points:
– commissions (how much $ affiliates get from a sale)
– length of cookies (days, months)
– who gets the commission (the first, last or all referring affiliates)
– payment (when, how)
Offer an Attractive Commission
Be generous and offer high motivating commission for your affiliates. Avoid offering low commision as 5-10% unless your products are very costly, try to get your commission as close as you can to 25-30%. If you run a SaaS, our recommended commission is 20%-30%.
Have an Amazing Product
Offering high commission is not enough, you need to own a great product/service which actually attracts a lot of customers and mainly appears interesting to your affiliates.
Join Affiliate Communities
This gives you the possibility to get in touch with your potential affiliates in an inexpensive way. Try to help them with their problems, write some tips and tricks for them and you can undirectly promote your own affiliate program as well.

Joining affiliate communities like the affiliate marketing forum, affLIFT, gives you access to over 40,000 affiliates at once! They may not all be interested in your affiliate program, but by providing value to the community, you are sure to get some business in return.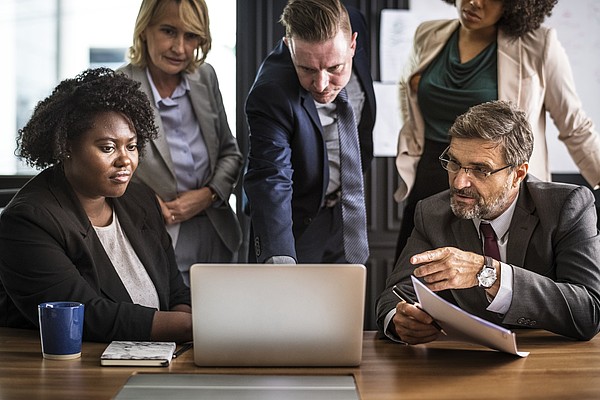 Additional Bonus For 2021 Update
We decided to update the article with the latest tips to find the best affiliate marketing partners. Take a look at the extra 4 hints and let us know in the comments which worked the best for you!
Provide Marketing Materials like Banners, Videos, Email templates
Create banners, write articles and promotional emails which your affiliates can use. They will appreciate that, and their launch will be easier.
Give Gifts to New Potential Affiliates
It could be a free offer of your software or products. This may persuade a new potential affiliate to join your program. Decide if you give them a gift at the beginning or after their first sale.
Recruit Affiliates by Doing Pay per Click Campaigns
You can try to use Google Adwords, Yahoo!, FB ads to find new affiliates. You can target certain niches and recruit a large number of affiliates. Do not forget to create an explanatory landing page, where you describe the advantages the affiliates get by joining your program.
Participate at Affiliate Events
Take part in special affiliate events that are held all over the world (mainly in the US). The most important is Affiliate Summit, where you can find a lot of important affiliates. You will have the opportunity to confront your potential affiliates, present your program in a friendly way.
Last but not least be honest to your affiliates, fulfil your promises and answer your affiliates' questions right away.