The internet is a vast world full of opportunities. Some businesses are able to make money by doing very little, while others struggle to get off the ground. However, affiliate marketing for beginners in 2023 can put you well on the way to success.
Affiliate marketing allows individuals to benefit from the sales of products and services without having to spend any money upfront. A publisher simply promotes products among their audience and earns revenue share when they buy something through that affiliate's links.
It has become one of the most popular marketing methods for new bloggers or online entrepreneurs (or even established business owners) looking for easy start-up strategies that will help them grow their incomes quickly. With great commission rates, low competition prices, and no need for your own products or services, affiliate marketing is perfect for virtually everyone – either as a full-time job or a side gig.
Today, we're going to take you through the basics of affiliate marketing – its benefits, implementation methods, business goals, useful tools, and good practices to make you a successful affiliate.
Fasten your seatbelt, we're starting right now!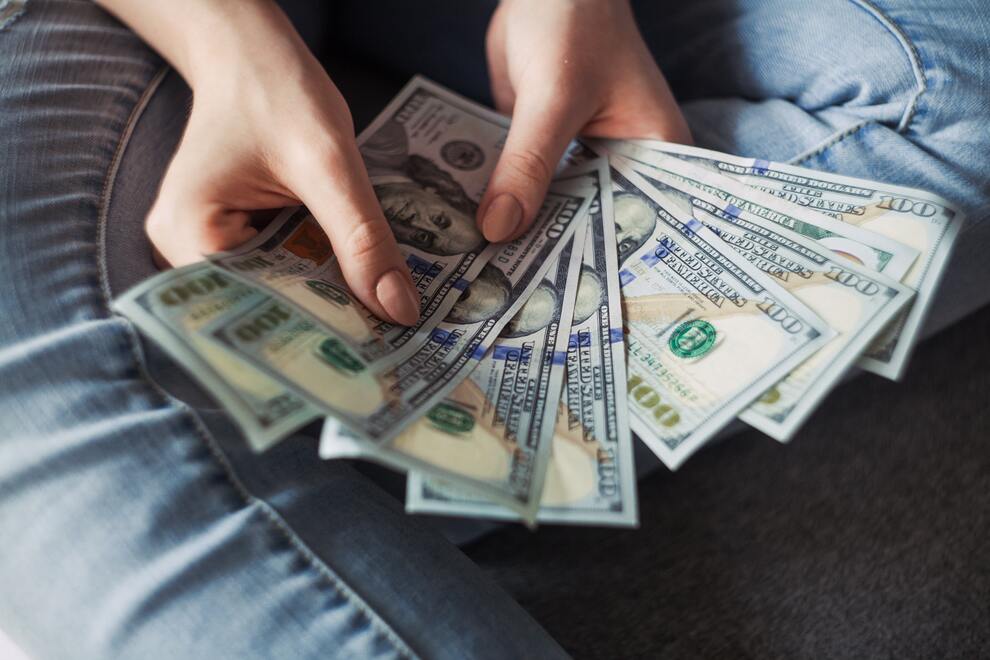 How does affiliate marketing work?
Affiliate marketing is also called "performance-based online marketing". In other words, you promote someone else's product or service and get paid for generating leads or sales.
In order to be successful as an affiliate marketer, you need to have at least two things: traffic from the right audience and highly converting products or services that sell well to it.
What are the benefits? You can earn extra cash on the side just by promoting other people's products, without actually dealing with the sellers directly. This type of business doesn't require much investment either – all you really need is a computer with an internet connection.
What about the disadvantages? As an affiliate marketer, you will need to work hard and promote many different products in order to earn good money. Also, there are many other affiliates out there promoting these same products, so generating sales via your links can be very competitive.
To learn more, check out our previous in-depth article about How affiliate marketing works.
How can you earn from affiliate marketing?
Let's talk about some of the most common ways to make money with affiliate marketing.
The first and one very popular method is promoting products or services on your website, as we have already mentioned above. This option requires more work from you – creating useful content that will engage visitors and converting them into sales takes time, but it's a great long-term strategy for generating stable income over a long period. You can also use paid ads to generate leads or direct traffic, but these don't last forever either and so constant promotion (i.e. paying for more ads) is required in order to maintain good results.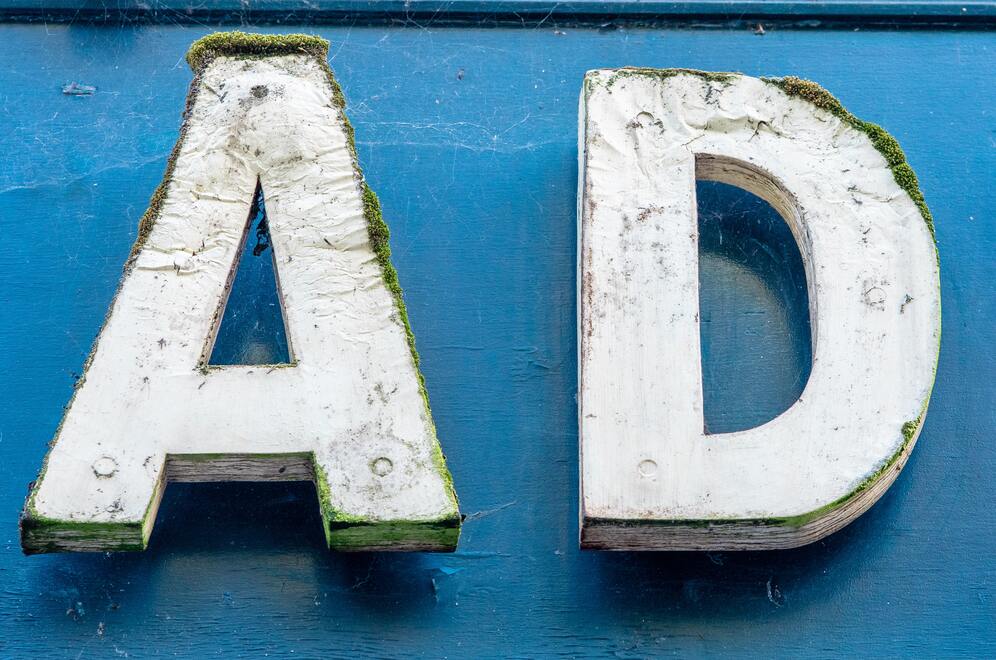 Another way is to become an affiliate for other people's products – this is something you can do even if your website isn't profitable or doesn't drive much traffic itself. You will need to find some good offers on the market and apply to be their affiliates, but at least there won't be any risk of losing money that you would otherwise need to invest upfront.
Why affiliate marketing is better than other types of monetization for blogs
Affiliate marketing is a solid passive income stream
Affiliate marketing is all about sending traffic to a business's products or services and getting paid if people buy something from them. This allows an affiliate to earn money from sales without even having their own products. And unlike simply selling your own product or investing in an existing business model to earn money from it, affiliate marketing actually has few barriers for entry.
Affiliate marketing isn't just a one-off earner, but rather a solid passive income stream.
One can spend just a few hours on it per week and still make money.
Affiliate marketing makes it easy to scale business, too:
If you're an affiliate marketer who's getting consistent sales every month from your traffic sources then people must be spending money on whatever you're promoting – so why not promote more of the same?
It's one of the easiest ways to monetize a blog without having to write content 
This is an opportunity that you can't afford to miss.
Affiliate marketing is also one of the easiest ways to monetize a blog without having to write content. It opens up a whole new world for bloggers and online entrepreneurs who aren't writers or don't want to spend their time creating a lot of content. Needless to say that creating content is often the most troublesome aspect for bloggers, and it can make or break the success of their blogs.
One of the biggest benefits of affiliate marketing is that it can generate income even if your blog doesn't have a lot of traffic. In fact, as long as you solve your audience's pain points and know how to market yourself effectively, then it's possible for anyone to make money from affiliate marketing activities on your blog.
You don't have to invest in anything upfront – you just need a website and a link.
Unlike other business opportunities, affiliate marketing is pretty much free for you to start.
All that's required is a website and a link back to the product or service that you're promoting. And the best part about affiliate marketing? You don't even have to invest in anything upfront: no products or services of your own, no marketing budget, no staff, etc.
All you have to do is sign up with an affiliate network and start earning commission on whatever it is that you want to promote. The only thing that affiliate marketing requires is that you can solve your audience's pain points.
This makes it the perfect opportunity for bloggers and online entrepreneurs who don't have a brand or product to promote to generate an income from their content in 2023.
There are plenty of affiliate programs for bloggers, so it's easy to find one that suits your needs 
Another reason why affiliate marketing is so popular among bloggers and online entrepreneurs? There are many programs to choose from to help you get started, so it's simple to discover one that will be a good match with the topics you're interested in.
For example, if you have a blog or website about fashion then there are probably hundreds of companies willing to pay top commission fees for traffic sent their way. All they ask for in return is an honest review of whatever products or services they offer, no strings attached. This equates to basically free money for affiliate marketers who already know how to generate sales from content effectively since you can earn a passive income simply by writing sponsored posts (or even linking back to something else).
You can either join affiliate networks or check if a brand you'd like to work with directly offers their own affiliate program.
You're not limited by what type of products you can promote – any will do as long as it has commission potential
One of the best things about affiliate marketing is that you're not limited by what type of products or services you can choose to promote. As long as it's something that somebody would be willing to pay for, then there are probably already companies willing to pay commission via affiliate programs for the promotion of their products or services.
For example, it's no problem if you run a blog about golf. Most likely there are several brands who will happily pay you commission fees in exchange for links back to their websites and traffic sent their way. It doesn't matter whether they sell clothes, accessories, food, or even digital downloads like ebooks – all that matters is that people are willing to spend money on whatever particular items you want to promote.
You don't need any previous experience, skills, or to be online constantly in order to succeed at affiliate marketing
Affiliate marketing is also perfect for bloggers who are looking to earn income from their content but don't want the hassle of having to run a blog all day long.
Unlike blogging, affiliate marketing doesn't require you to be online at any given time or post new articles on your website every single day. It's simply about promoting products and services that already exist, with no existing skills required. All that matters is that you can write well enough for people to actually want to read what you publish on your site (or wherever it is that you're promoting). As long as your audience trusts in what you're saying, then commission fees will start rolling in soon enough.
Another reason why affiliate marketing is perfect for bloggers who want to make money online but aren't tech-savvy enough to keep up with blogging trends? You don't even need any previous experience or skills in order to succeed at it. It's definitely one of the easiest ways to generate income from your blog, website, and/or social media channels, especially if you're good at coming up with creative ideas that solve people's pain points (and are willing to work hard at promoting products).
You can even do everything part-time while working another job during the day, so there's essentially no limit on how much you can earn!
Affiliate marketing vs other types of monetization
Comparing affiliate marketing to other types of monetization (such as banner ads or email marketing) is like comparing apples and oranges – they're all great in their own unique ways, but they don't work in exactly the same ways.
Affiliate marketing vs email marketing
Affiliate marketing is very similar to email marketing when it comes to the sales process, but there are a few key differences that separate the two methods. Affiliate marketing means promoting products and services that already exist in order to generate commission from your efforts instead of creating offers yourself and directing people towards them.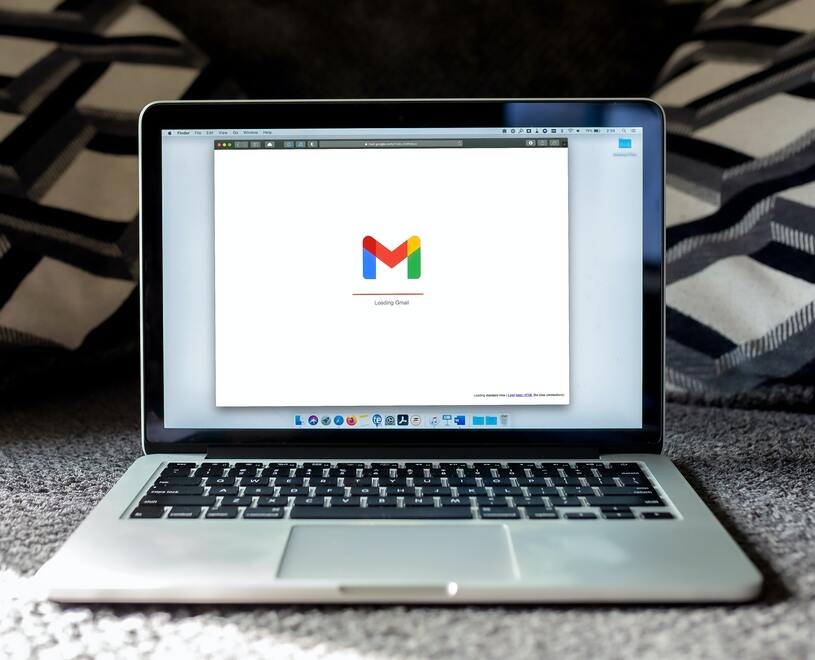 Email marketing, on the other hand, gives direct access to existing customers through their inboxes, but affiliates don't have any control over what they are promoting or the type of content they send. Affiliate marketing may thus be preferable as it is more like an investment of time and effort in something that you have a knowledge about and a strong interest in.
Affiliate marketing vs banner ads
Banner ads are a great way to promote products or services but they are one of the worst methods of monetizing a blog or website, especially if you only have a few loyal readers.
For example, you might get excited when you first set up an ad campaign and it looks like traffic is already rolling in. However, the truth is that most of these clicks will be empty (meaning they were probably made by bots or people who had no interest in what your offer was about) and hardly any of them will turn into actual sales.
Whereas affiliate marketing gives you access to a targeted audience since people have already expressed an interest in what they're clicking on and as a result of doing so they are expecting some sort of message or content that will help them solve their problems.
Affiliate marketing vs comparison pages
Affiliate marketing doesn't have anything in common with comparison pages, as it's simply about promoting products and services that already exist in order to generate income.
The former is a great way to showcase multiple offers at once because affiliate marketers are not limited when it comes to what they can promote or how many different places their links can appear, making it one of the easiest ways to monetize an existing blog or website.
Comparison sites, however, usually require time spent on searching for available offers that fit into your niche. These offers then also have to be presented in the same place, that is side-by-side where they can be directly compared by a reader who wants to choose the best available option for themselves.
Affiliate marketing vs sponsored posts
These two strategies are not the same – a sponsored post is an article or video that you create yourself, but someone else pays to have it published on your website (or channel). It's a great way to promote their products and services while giving people who've already expressed interest in what they're promoting something of value, plus it can generate you some extra cash without much work involved.
On the other hand, affiliate marketing involves creating blog posts and videos about products and services offered by other companies. As such, it requires thorough research into different offers before selecting one that fits best with your audience's wants and needs because there won't be any room for error when it comes to directing traffic towards the selling company, nor when writing content that's not only valuable but also related to what people will be clicking on. While third parties may not pay you for making such promotional posts, you do get something better than that – commission fees.
Affiliate marketing can therefore be more profitable as you can earn a recurring commission that may be a few times greater than the single fee received for publishing a sponsored post.
Affiliate marketing vs paid reviews
Paid reviews and affiliate marketing are two completely different things – one is used as a tool of promotion while the other gives marketers access to potential customers in exchange for writing or creating content that's both high-quality and convincing.
Paid reviews involve finding products or services that you think your audience would benefit from, then writing detailed articles or making videos about them after receiving an advanced copy of the product itself or the money to purchase it without commitment. This can take hours upon hours depending on how much research needs to be done and what must be said in the review – ultimately, it's all about convincing your readers that they should care about and purchase whatever product or service you're writing or talking about.
Can you combine affiliate marketing with other marketing activities?
Affiliate marketing can work in perfect harmony and synergy with other types of monetization.
For example, if you already generate income from your website with advertisement placements then affiliate marketing can help you boost these earnings even further.
On the other hand, there are bloggers who don't have their own site at all but still want to earn an income online. If this is the case for you but you've never tried monetizing a blog before, it is definitely a better option than paid posts or banner ads. You won't be spending time and money on creating content that might not even resonate with your audience, all while wasting valuable screen space on adverts. Instead, you could join an affiliate program and earn a steady stream of commission more quickly and easily.
Examples of businesses using affiliate marketing
Many companies all around the World rely on affiliate marketing to generate extra traffic, interest, and income. Do you know what companies use affiliate marketing extensively?
Marketplaces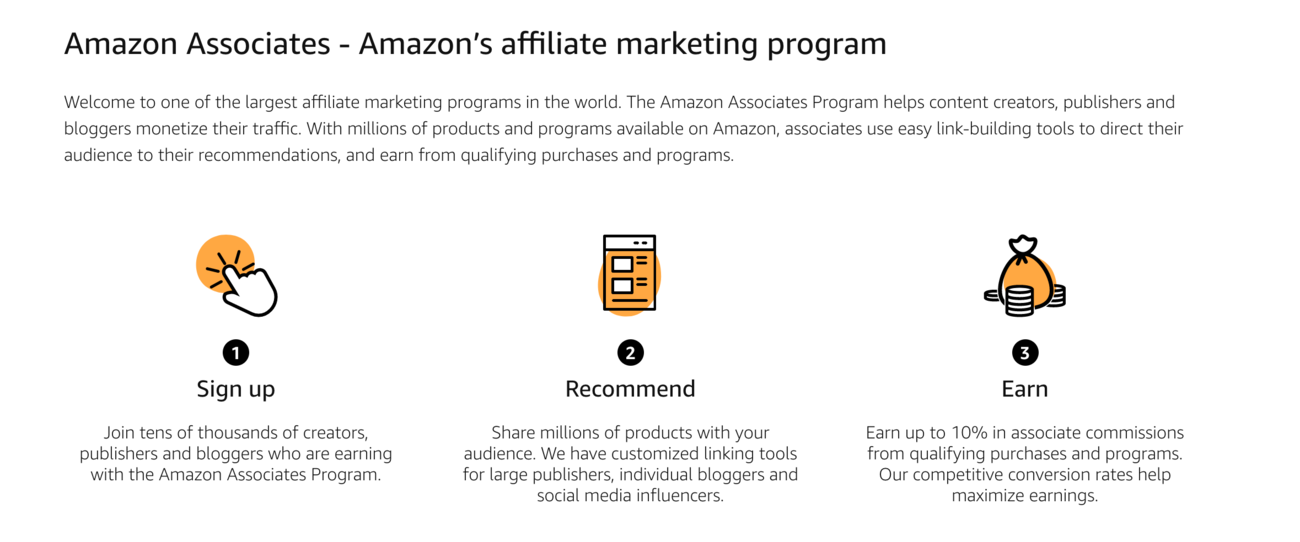 Amazon, eBay, and other similar marketplaces are full of affiliate marketers who make it their business to find the best deals on each platform. The only difference between an 'affiliate' who's connected with a marketplace and any other without that connection is that the former has made arrangements with that platform before posting about something they've found on their website or YouTube channel. These types of affiliates can also get paid by linking back to specific items from within articles on other websites, which means increased conversions for everyone involved.
There are many thousands of people selling products online who rely heavily on marketplace platforms in order to sell more stuff. What you need to realize is that the only reason they're doing this is to make money, and if you can help them do so then you'll be paid for your efforts as well. This type of affiliate marketing isn't very demanding either: just sign up with a marketplace, find products that are related to what you already talk about on your blog, and start earning.
eCommerce sites
Not only do big marketplaces invest in affiliate marketing, but individual eCommerce businesses often decide to go this way as well.
If you know what your audience is looking for, it's not too difficult to make money on the side by telling them about products or services that they might be interested in. Many of these companies will also provide coupons and other incentives if you recommend their store or products, and these can definitely turn into nice little 'bonus' payments.
If you run a smaller blog or website, there are plenty of eCommerce companies that will pay you to write about their products. The same is true if they use affiliate marketing themselves, so it's easy for them to find people who know what they're talking about when it comes to selling products or services online.
eCommerce businesses are always looking for ways to attract more customers, which means they're usually willing to pay anyone who can help them do just that. All you need to do is find an eCommerce site, sign up as an affiliate (or message them directly to ask if they have such a program in place), and start writing about their products in order to earn commission on sales.
Examples: Yves Rocher, Everything5Pounds
Hosting sites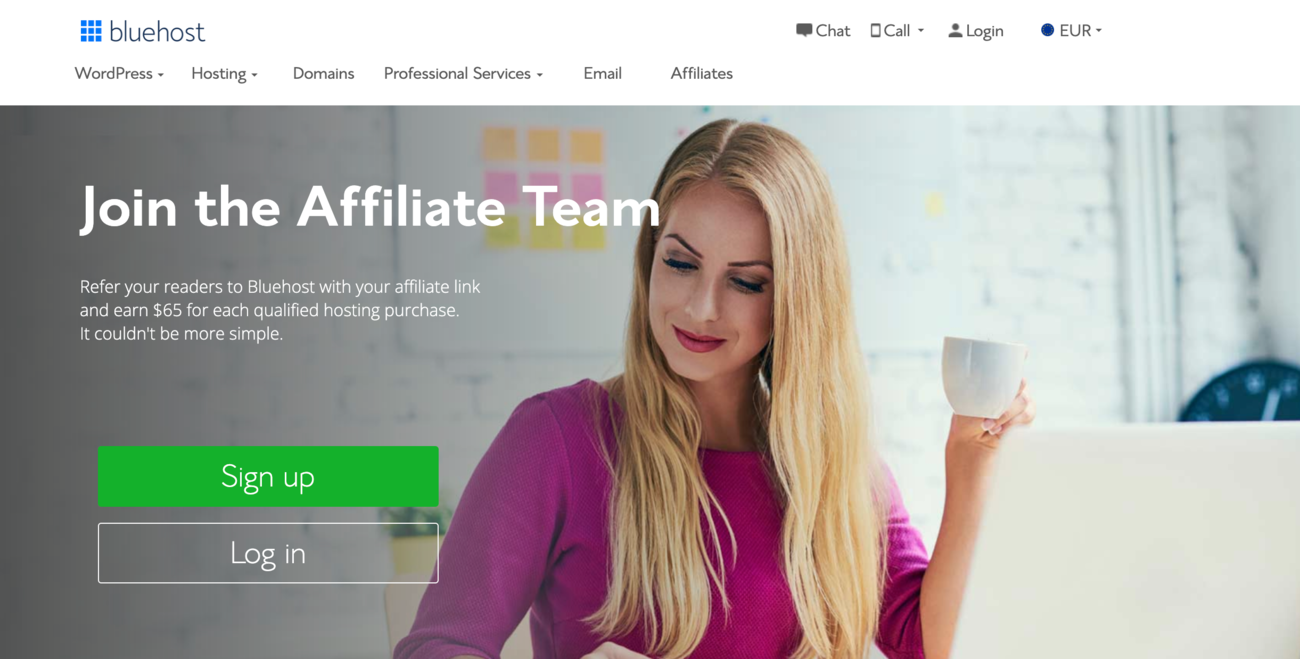 If you're a blogger or website owner, there's a good chance you've already heard of hosting services. These are companies that allow people to start their own websites, no matter the type (e.g. businesses, blogs). One thing that many hosting sites do is provide affiliate programs for anyone who refers potential customers to them.
Finding a blog hosting company that pays affiliates is pretty easy: just look for companies who offer affiliate programs, sign up as an affiliate, and start promoting their services. If you're looking to sign up with one of these types of companies then it's important that they have been around for a while and are trusted, or you might encounter problems with receiving your affiliate payments.
Since there are so many people running their own websites nowadays, it's not very difficult to start earning money by promoting hosting services for bloggers and website owners. This is also an area where you can really stand out from the competition because of how popular this particular method is within the blogging community.
Examples: GoDaddy, Bluehost, Hostgator
SaaS businesses and tools
Another type of affiliate program that is extremely common nowadays are those run by SaaS businesses.
If you have a website or another platform where people can find more information about the things you do, it's pretty simple to start getting paid for your efforts by promoting various online tools and services on them.
SaaS businesses are always looking for new people to promote their products or services. If you're a blogger, affiliate marketer, or business owner then promoting these types of companies is usually pretty easy. That's simply because there are so many different tools and services available on the internet to help you get more out of your online efforts.
It doesn't really matter whether you're promoting a blog, affiliate, or website-building tool – the most important thing is that there are companies out there who want to pay if their services help you make money. So take your time to find SaaS businesses in your niche, and only then sign up as an affiliate so that you can start earning money.
Examples: LiveAgent, Hootsuite, Typeform
How to start affiliate marketing?
Decide what type of product you want to promote
Finding your niche market and the products you're comfortable with promoting is crucial for your success. People don't want to engage with content that's not trustworthy or believable, so if you don't believe in the products or services that you promote as an affiliate then your audience will notice and this activity may not be as lucrative for you as you would hope for.
It follows that the most important thing to do is first decide what type of products you want to promote. If you're a blogger, website owner, or affiliate marketer then there are two main types of products or services that will help your business: physical items and digital goods.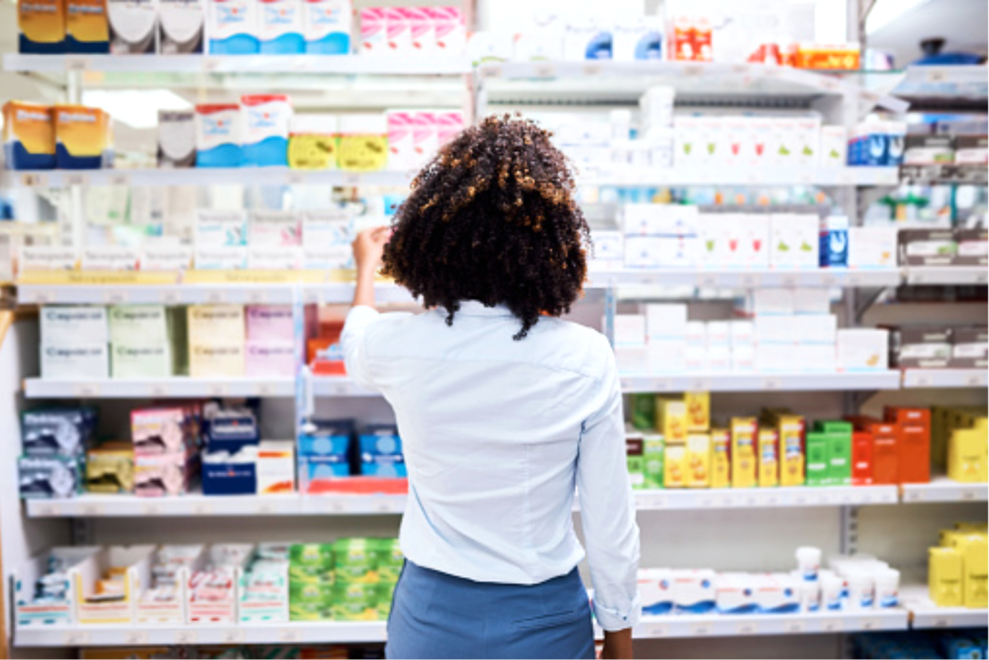 Choosing a physical product will often be much easier for beginners. You probably have at least one area of interest already, so simply choose something related to those topics.
For example, if you love yoga then promoting fitness courses or even something more general like healthy snacks is going to work really well for your affiliate marketing.
If you're a website owner or blogger then digital products might be your best bet. These include anything from software to online courses, ebooks, and even web hosting services. Not only are these items relevant, but they can also give high conversions and low refunds.
Once you've decided what type of product or service to promote it's time to move on to #2.
Find out who your perfect audience is
The next step is to find your perfect audience. And here's where you should answer quite a few questions:
Where do they hang out online?
What other affiliate programs have they used in the past?
Who are their favorite bloggers, vloggers, or website owners (if you're promoting a physical product)?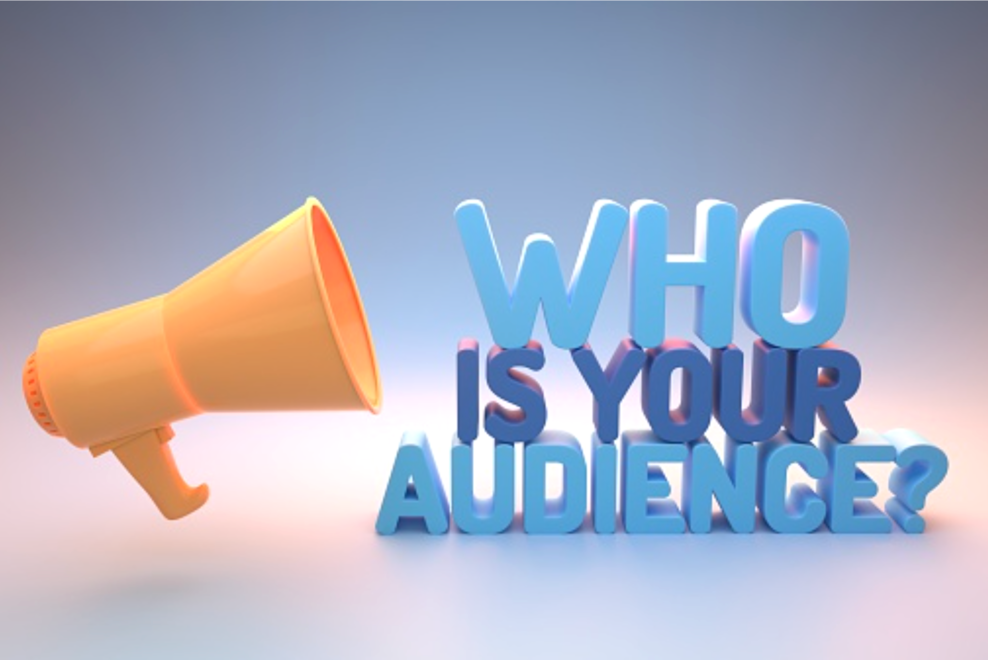 If you identify your audience precisely, you will be more successful in selling your affiliate offer to them. Recognizing their needs, requirements, and expectations will help you narrow down your offer and how you advertise it to them. This will help you present your affiliate offer in the best way possible to your audience so that they'll actually want to purchase products from it.
The more you know about your audience, the easier it will be to identify and convert them. Answering the aforementioned questions can also help you decide what type of product would likely work best for that particular market too.
Once you know where your potential customers are present and active, as well as what type of message will probably appeal to them most, you're ready to move on to the next step
Find companies that run affiliate marketing programs
Now you know what you want to promote and who your target group is, it's high time for you to proceed to find some particular affiliate programs that would be of your interest.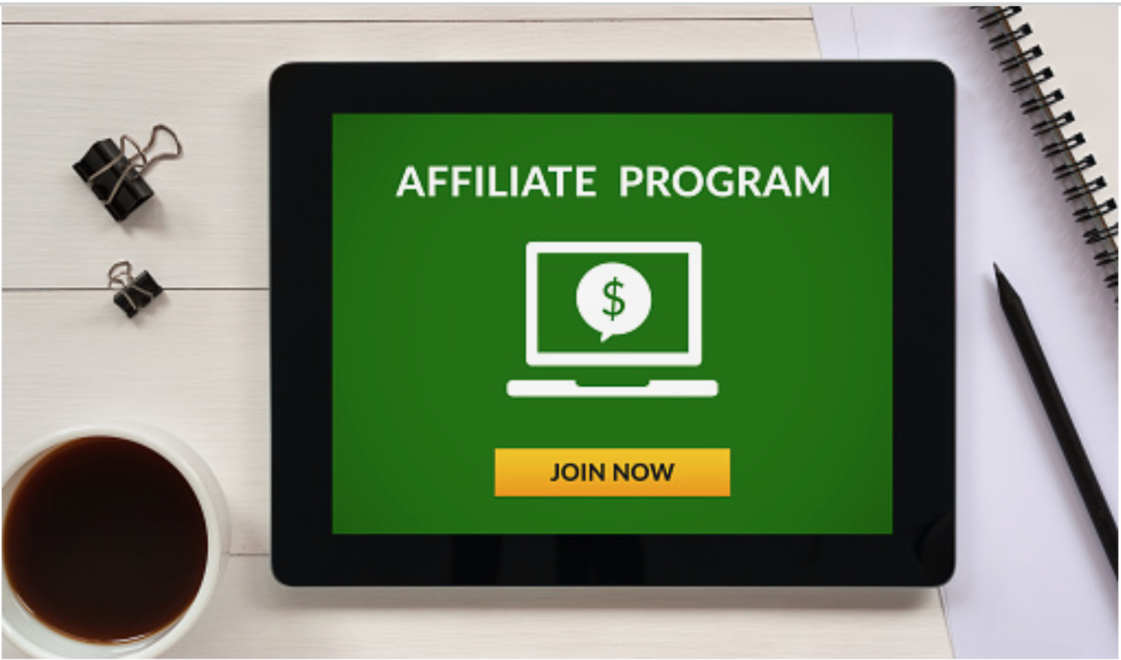 Finding affiliate programs to promote is fairly easy – all you need to do is type a few keywords into Google and take your time looking through the search results.
You can try the keywords:
affiliate program + name of the product/category you want to promote
affiliate marketing program + name of the brand/sector (if you want to promote multiple products/services from the same company/in the same sector)
popular or niche affiliate programs (who knows, maybe you'll get inspired?)
You'll find that there are plenty of websites out there that have already compiled lists of companies that run popular affiliate marketing campaigns, so go and check them out too.
Then, you should get in touch with a chosen company and apply to be one of their affiliates. Some of these affiliate marketing programs only require you to send a message or submit an application form, but for others, you'll need to make a video submission and send it in or even hop on a series of interviews. Each company may have their own individual requirements.
Create an affiliate marketing strategy for your own activities
Affiliate marketing without a strategy is like knitting a beanie with a thin thread – you can do it, but why would you if there's wool (a strategy) to help make it easier, quicker, and better?
You, therefore, need to create a strategy, which should include:
content creation
promotional channels
messaging
your affiliate marketing offer
We'll cover each of these aspects of affiliate marketing strategies in detail below.
Content creation
Content creation is crucial for your affiliate marketing strategy since it may be unlikely that people stumble upon your offer without it.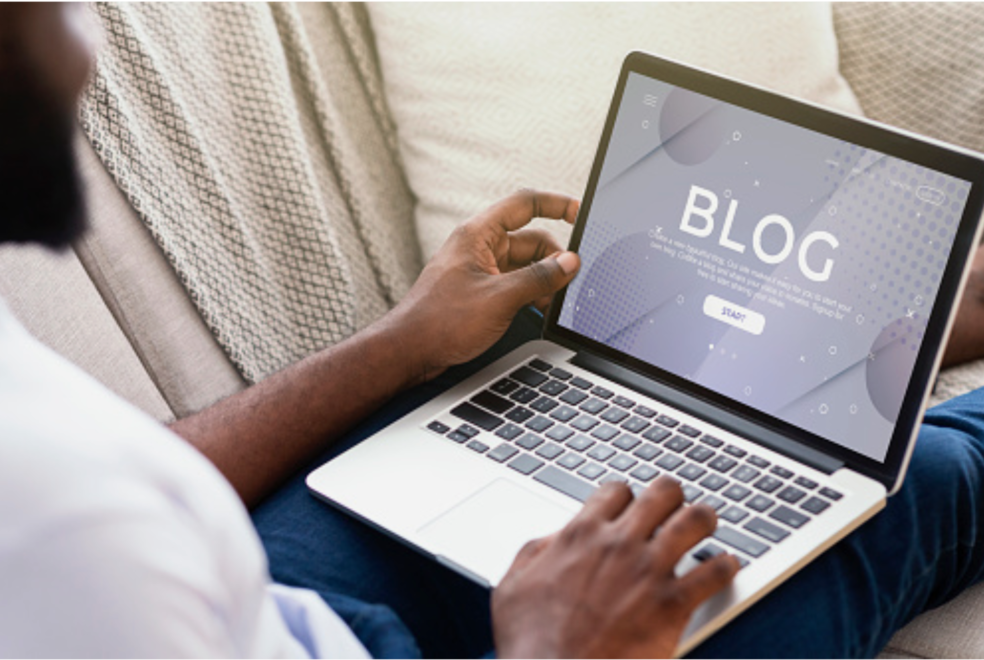 Your first step in content creation should be knowing what type of blog posts will work for you.
Here are just a few forms of content that you can leverage in your affiliate marketing strategy:
blog posts – be sure to have at least one on each of your most popular topics then link to them from all the other forms of content so that readers don't miss them
guides – lists of tips and tricks, short e-books, or any other resource to help your audience solve common problems that they may be facing
how-to posts – these are great for businesses that have their own how-to guides on their websites since you can create content by combining what they already have with your additional tips
reviews – of anything from a book you've read recently to a handbag that caught your eye
interviews – these are great for creating content if there's someone whose insights and knowledge on the topic of interest may be valuable for your target group or if they have an interesting story behind their success
infographics – if you're clever and creative enough then an infographic may be a great idea as long as it's easy to understand and looks good
case studies – these are super helpful for your audience as they can see real-life examples of how your product or service has already helped someone else
white papers – to position yourself as an expert and educate your audience
videos – there are tons of ways to create videos, but a few quick methods that don't require any additional skills are to just record screencasts during calls (which most people prefer anyway) or go with pre-recorded or live webinars.
landing pages – you can create landing pages that are optimized for different affiliate links, meaning that for each of your affiliate links you can set up a landing page that containing it that is perfectly crafted for your audience
Here's where the only limit is that of your own creativity. With the content creation part of your strategy completed, let's move on to promotional channels
Promotional channels
Once you have a strategy, it's time to turn all that content into promotional channels. In order to figure out how you will reach your audience, it's good to start making a list of all possible mediums and decide which ones work best for you and fit into your marketing budget.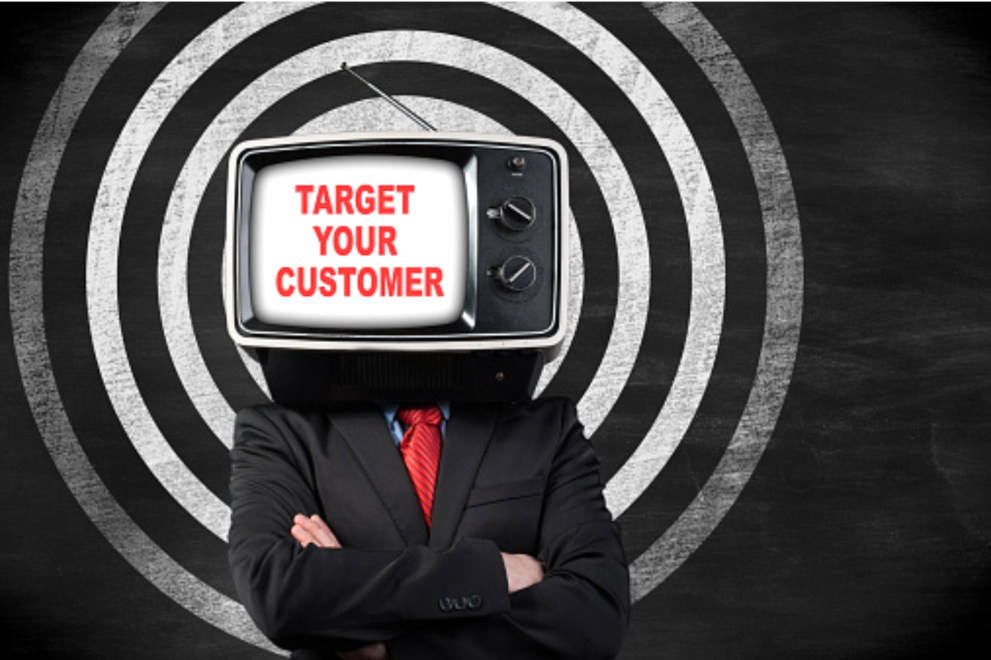 Here are a few promotional channels that you can use in your affiliate marketing strategy:
social media – Facebook, Twitter, Instagram, and Pinterest, etc. are great especially if you're in the fashion or beauty niches, and to start it's ok to just share posts on the platforms that you normally use on a personal basis as long as they're relevant to your target audience
blog comments – search for blogs in your niche or related areas and leave relevant comments with links pointing to your content
Slideshare – create a presentation here and publish it along with links to other forms of content
article directories – publish your content under different titles and link to other formats 
infographics directories – submit infographics with links to each part or resource within
forum participation – join forums in your niche and leave insightful comments on posts that are related to your business, but make sure you don't spam
video submission sites – it's best to create unique videos for each of these channels, but you can submit a retargeting or explainer video too as long as their thumbnails are eye-catching and there are links contained within them
press releases – write one about yourself, you're an affiliate so the topic is relevant
video interviews – ask influencers in your niche for a video interview with links to all of your content included
guest posts – write guest posts on other blogs in your industry or related ones and link back from each part
email marketing – if you have a database from other marketing activities (e.g. you created a relevant ebook that people downloaded) then you can, upon receiving permission, use it for promoting your affiliate offer to the addresses contained within
paid ads – great if you're already familiar with your target audience and know what they're interested in, so you can be sure that direct promotion to them will be effective
list building – building your own list of subscribers and buyers rather than relying on free traffic from Google presents a great opportunity for affiliate marketing as long as the content is relevant enough and you don't sell it too hard or offer discounts right away, as both these things are likely to turn them off rather than keep people coming back to learn something new with every email that you send
social proof – give social media shout outs where necessary, e.g. if you have testimonials about how great your products/services are, or share case studies that feature people using them successfully with relevant links
Messaging
Of course, you should work on the message that will be received by your audience. You don't want to come off as spammy or pushy, since this is your chance to show how much you know about their problems and that you're the right person to solve them.
It's all about storytelling here – talk about why it took so long for this product or service to be created, who was behind it, how it has already helped other people, and what benefits your audience will get from buying or using it.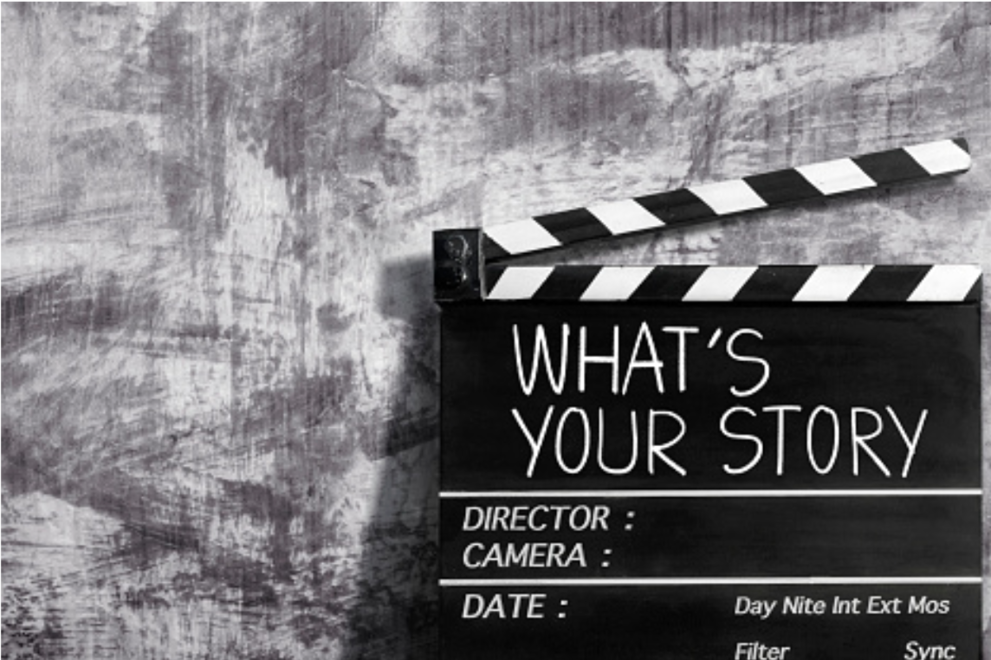 Please note that some of the things we mention here may not work on certain channels, so make sure to carry out your own thorough research before just diving in head-first. This way, you'll avoid any future problems with the platform that you use.
You need to be especially careful with the following: social media, forums, and article directories. Google probably won't like you in terms of search engine optimization (SEO) if you spam links around everywhere, so make sure there's a natural flow to your content.
Also, always ask for feedback – request reviews from your customers of course, but make sure to do so in a way that makes sense for both parties. Customers really appreciate being asked politely instead of just being expected to leave a review after placing an order. These reviews can be used as social proof later too.
Needless to say that it's good practice to thank your customers for providing you with their feedback, and you may choose to give them extra incentives for doing so to encourage them to buy from you and leave further reviews in the future.
Your affiliate marketing offer
You already know what you're going to promote via affiliate marketing, but it's crucial to make sure that it's something your audience will find valuable.
Don't just throw in a random product description – show the difference between various options and why yours is better. You can also add additional bonuses that don't come with the standard offer if you'd like to incentivize customers to choose one particular option.
If you're promoting a service rather than an actual product, make sure to mention what kind of results that users can expect to achieve with it. Even better if you have any success stories that show how well it worked for others in the past. You may also want to add some disclaimers about possible difficulties or roadblocks so your audience doesn't get discouraged if they have some problem when first using the service.
If you're selling a physical product, be sure to include what it looks like. You can also give potential buyers an idea of the size, weight, or any other characteristics of the product. You should also include pictures and videos of the product wherever possible to do this. You're much more likely to make sales if people can see your affiliate offer for themselves, right?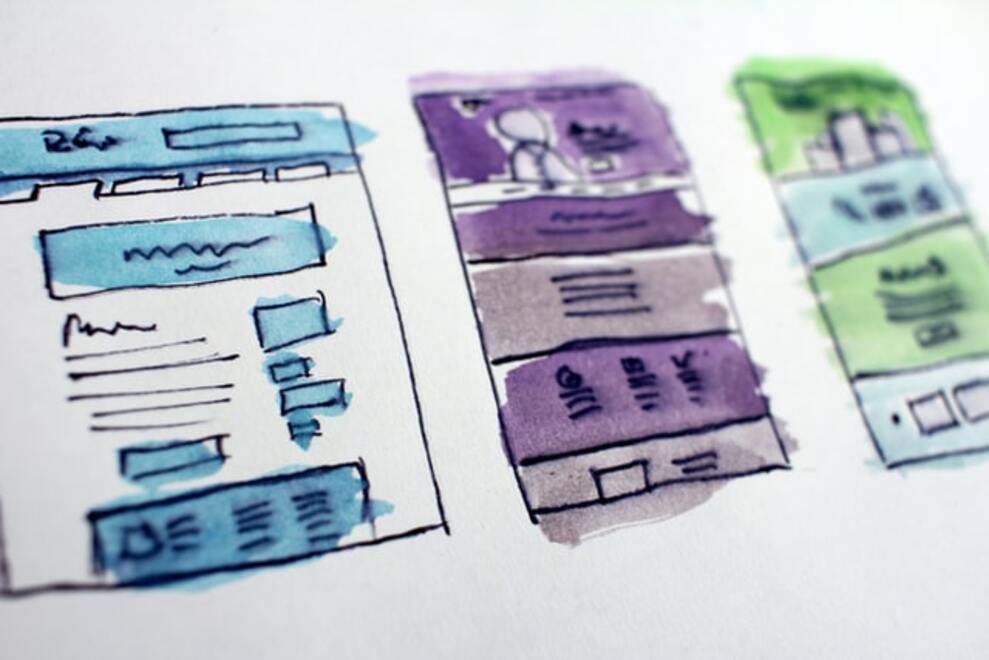 After you've carried out all of this research and made sure everything is perfect, it's time to promote yourself. You need to connect with people – you're not just buying space to display an ad here, but you need to get in touch with actual people so they can see your offer and choose it. You should also be able to answer any questions people might have about the product or service.
Make sure to include all essential information here – what it is that you're selling and why people should choose to buy from you over anyone else. You also need to include your contact details so that people can easily get in touch with you with those questions.
This is the part where most beginners fail because there's simply too much for them to learn. It might all seem like a lot of work, but it will definitely pay off if done right.
Be patient – it may take time to see the desired results
You have an amazing offer and great content, but the sales still aren't flowing in? Be patient, friend. It may take some time to see the results that you're looking for, but if everything has been done right by following the previous tips then your efforts will definitely pay off.
You just need to be consistent with your work and stay persistent. It's hard in the beginning if you make few or no conversions at all, but trust us that the wait will be worthwhile. Soon enough, you'll see the results of your efforts and enjoy your job more than ever before. All it takes is a little patience and hard work, and isn't that what we were all taught as children?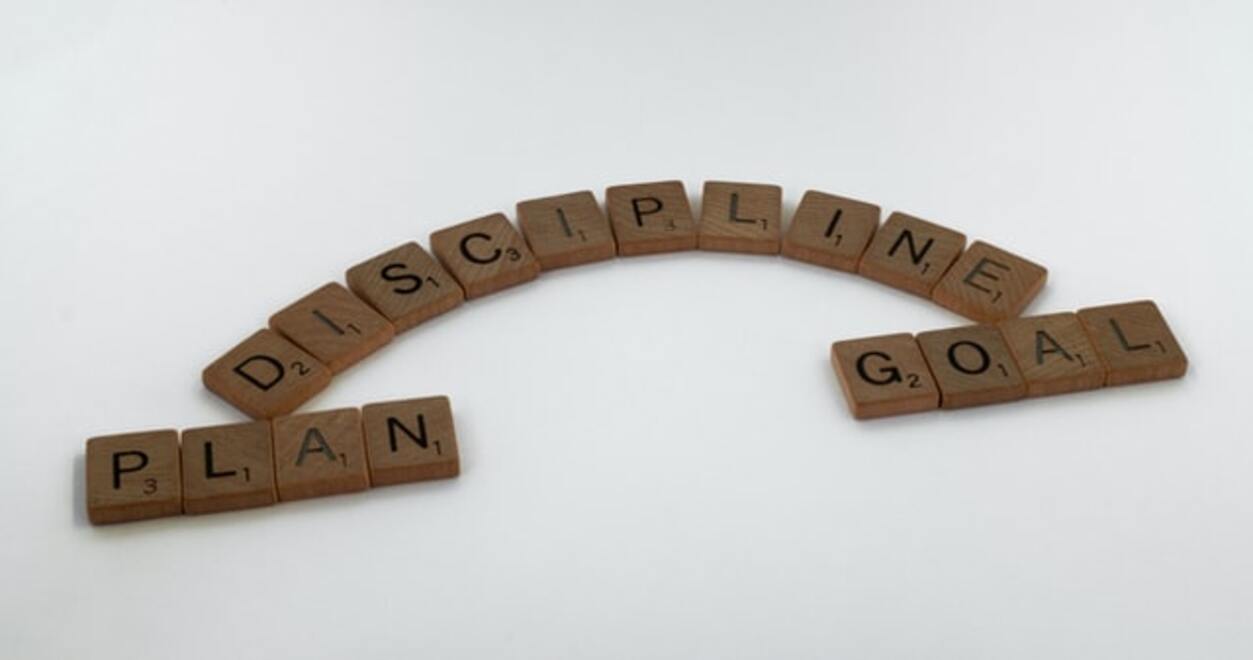 You need to be patient when doing affiliate marketing. It may take some time for people to even notice your content and subscribe, let alone buy from your links. So don't get discouraged if you see no results after the first few weeks or months of consistent work – keep at it because your commitment will pay off in the end.
Implementation of affiliate marketing
Here we go – you know what to do now, but how to do it is a whole different story.
Choose leading social media platforms for your affiliate marketing
First of all, you need to choose social media platforms that are relevant to your audience. You can't expect everyone to follow you on every platform – try focusing on the leading ones like Facebook or Twitter if they're popular among your target demographic. If there's a big enough community around one specific topic (e.g. veganism), then join them. There also needs to be an easy way to place links so that people don't have any difficulty following you.
Once again, patience will pay off here too because it'll take time before you build up a strong follower base across different social media platforms. It won't happen overnight, but as long as you keep working at it then the results will come.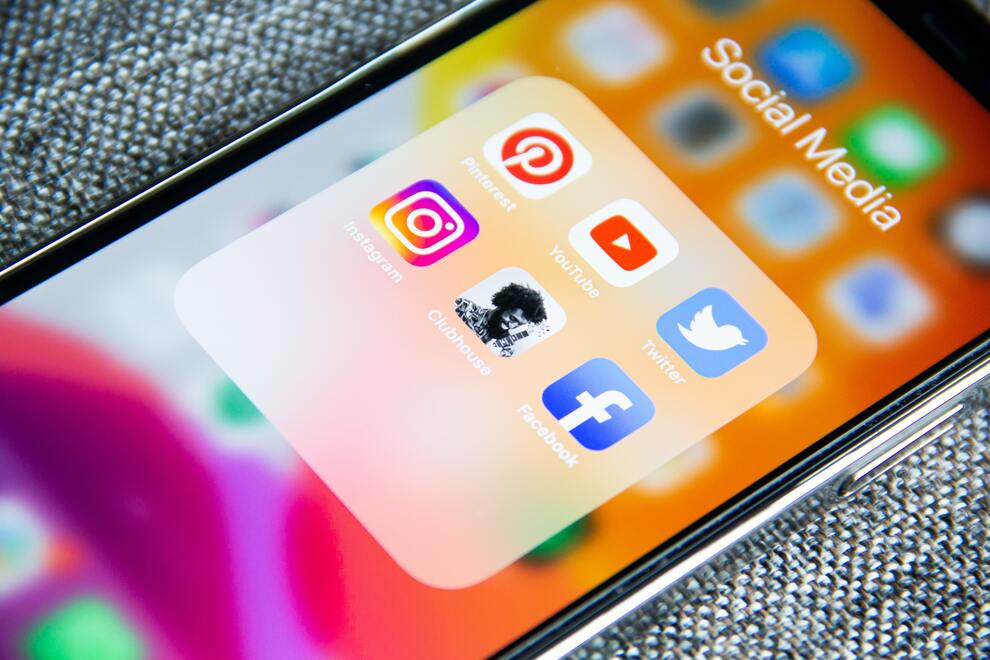 Pick a niche and a topic
If you want to start affiliate marketing, it's best to pick a niche and a topic that's relevant for your audience. You may have something completely different in mind, but think wisely because this is going to be the place where most of your visitors come from. It would also help to do some research on what people are searching for online around that topic, so try checking Google Keyword Planner or KWFinder. This way you'll know exactly how many searches per month there are for certain keywords (related either to the topic itself or its popularity), which can give you an idea about which blog posts or products may work well.
It doesn't really matter whether it's a blog, a YouTube channel, or an e-commerce website – you just need to pick something that interests you and your audience, and start working on it after you take some time to think about the topic. What would people find useful? What can you do better than anyone else online?
This is especially important for beginners as it can be hard to think outside the box and come up with something completely fresh and new. We suggest starting out by picking a niche or topic that you're already interested in, as this will make it much easier for you to put all of your time, effort, and passion into creating great content around it.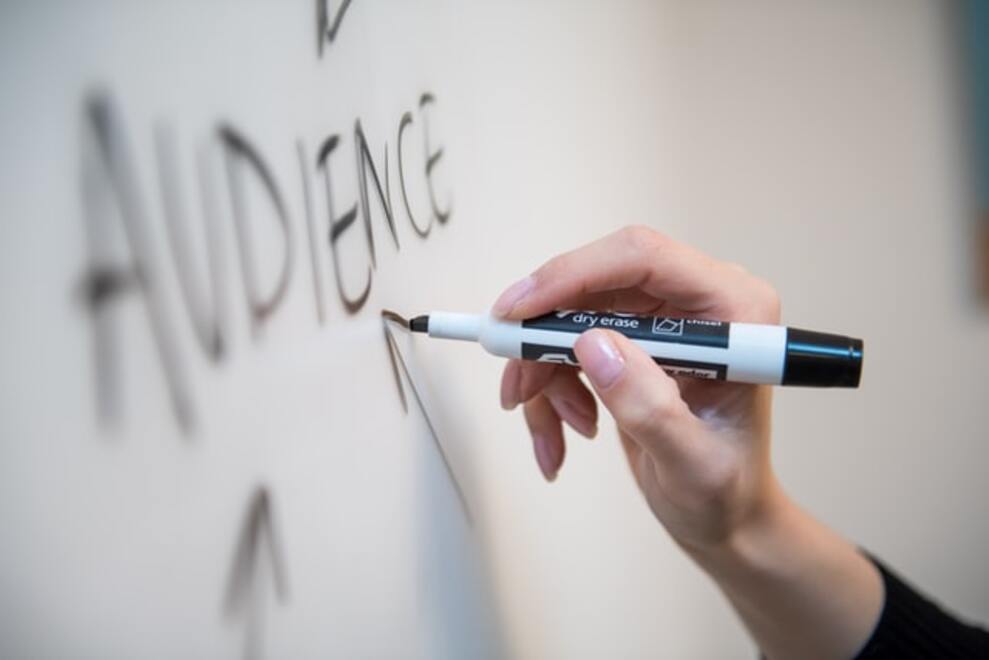 Select the products you want to promote
After you have found the topic(s) of your choice, it's time to choose the products. Here is where affiliate marketing gets really fun! You earn a commission for every sale that you make, so all you need to do is find products related to your chosen niche or topic and encourage potential customers to buy them. This can be really easy if you love the product yourself. Check legal agreements, too – confirm that you are legally bound to market certain products. 
It can take some time to build up a reputation and gain trust among your target group, so just keep at it and be honest – one false review might lead to a few sales but not repeat custom. Promoting products is the best way of getting started with affiliate marketing, as this way you can get paid simply for telling people enthusiastically about products you find useful yourself.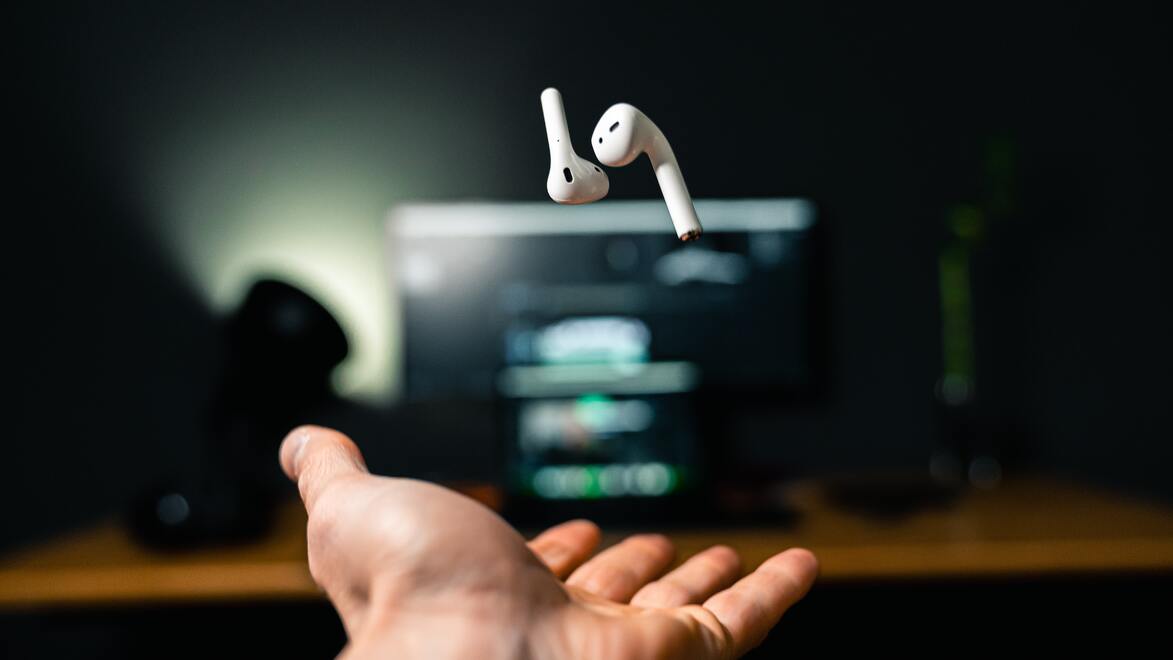 Physical Products vs Digital Products vs Services
There are three main types of products that you can promote as an affiliate: physical products, information products, and services. Each one has its benefits – for example, digital products don't need to be shipped as they're delivered electronically immediately after a purchase is made. This makes them perfect if your niche or topic has to do with e-learning, training, or any other kind of education.
Physical products are usually real-life items that you can ship (or drop off yourself) after they're sold – clothes, beauty products, and even food fit into this category.
Services include things like massages/spa treatments, personal training, and other similar types of activities as well as online tools or subscriptions that are sold on an ongoing basis.
It's up to you which one works best for your niche or topic, so think about it carefully. You can always test out different products at first then once you've found something that works well (and offers a good commission rate), stick with it until something better comes along.
Research other channels
Affiliate marketplaces
If you're really struggling to come up with great affiliate products that are relevant to your niche or topic, maybe an online marketplace is the way to go. They usually allow for easy searching and browsing through different offers, so they're definitely worth considering.
Check on your competition
Something that will help you get started with affiliate marketing is checking out what other people are doing. Doing so will allow you to learn from their mistakes and successes, which can never be a bad thing. There are different ways of going about this, and the easiest one is probably using Google Search Console. You'll see here how many backlinks there are for certain pages on your website or blog, which can give you an idea about who else is promoting similar products online. This way it's easier to find your competitors' affiliate ads (and join them if you like) without having to search through websites or blogs manually.
Search terms
The next step after finding your competitors' affiliate ads is figuring out the most popular search terms used around your niche or topic. Doing this will allow you to create great content that people are actually looking for. You can head over to Google Keyword Planner and type in a few ideas related to your topic, and this will show you what kind of searches are the most popular and how many times they are made monthly (plus other useful details).
This way, when someone types in one of these phrases, they're more likely than not going to stumble upon something relevant to it on your blog or website. Then it's all about knowing where the best place would be to place an ad among your content so that people will see it when they read around the search terms that lead them to your page.
Types of affiliate marketing programs
High-paying affiliate marketing programs
One of the most important things you need to consider when signing up for an affiliate program is whether or not it pays a decent commission rate. If there's no way that you'll be able to make money by promoting a particular company's products, then why bother getting involved in the first place?
High-paying affiliate programs are then the most attractive in the eyes of affiliates. The products they promote are typically of high quality and incredibly useful, which means you can promote them to your target audience with confidence.
Such programs stand out from the crowd of affiliate marketing programs by paying high commission fees and having very attractive rules of participation. They are often quick to set up and full of materials that will be helpful for your affiliate marketing efforts. You may find a pre-written sales page, banners, text links, and more.
What's also very important is that these programs are usually full of valuable pre-made content that you can use to promote the company's products too.
If you're looking for some examples of companies that offer high commission rates, then take a look at these:
Are there any disadvantages of high-paying affiliate marketing programs? Not per se, but rather a challenge. Because there are many rivals on the market, the competition is really fierce – you need to take that into account before diving into high-paying affiliate programs.
Low-paying affiliate marketing programs
As you might imagine, low-paying affiliate marketing programs are the opposite of high-paying. The commission that they offer is usually much lower – just a single-digit dollar rate or perhaps two per sale isn't particularly uncommon for this kind of program.
Now the question is why would anyone bother promoting such products? Well, if it's useful and valuable, then there's no reason not to promote them. This category includes "slow and steady wins the race" type products or services – even with low commission rates, they can generate steady income over time with greater numbers of sales than high-value ones.
What are the advantages of low-paying affiliate marketing programs? They are often very easy to join, don't require much preparation, and may be less competitive than high-paying or high-volume affiliate programs. The main disadvantage is, of course, the commission fee.
High-volume affiliate marketing programs
What is the main principle of a high-volume affiliate marketing program? These types of affiliate programs allow you to recommend many products. For each sale or lead, you get paid a certain commission rate.
There are two main benefits for being involved in a high-volume affiliate marketing program: firstly they can be very lucrative due to a high number of sales generating relatively large total earnings, and secondly they're great if your focus is on quantity instead of quality.
What are the main disadvantages of high-volume affiliate marketing programs? With a rather low commission per sale, you need to generate more income from each customer than with high-paying programs in order to accumulate a decent income. This can be tough, since most people simply don't drive enough traffic or have sufficient assets to make it possible. Additionally, these types of affiliate programs are often very competitive and saturated with many different affiliates promoting them, so it's tough to stand out from the crowd.
What's the main advantage? High volumes mean more sales and more commission fees for you.
Low-volume affiliate marketing programs
What is the main principle of a low-volume affiliate marketing program? The same as with high-volume, but with a different payout per sale. The commission for each lead or sale you generate can be very low, so it's important to promote many products in order to make decent money with them.
What are the benefits? Low-volume affiliate marketing programs can be a great way to earn some money on the side – even with just a few sales or leads, you can make decent money. Additionally, they are often more serious and trustworthy than high-paying affiliate programs, and low payout means less competition between affiliates promoting them.
What's also important is that not so many people have heard of them, which is great news for you because there is less competition.
How to promote products through affiliate marketing?
It's important to know that in order to be successful when promoting someone else's products or services, you need good copywriting skills. Your content needs to engage visitors and convince them that they should buy the offer from your link instead of going directly. This is easier said than done, and it takes a lot of practice.
In order to be successful with this business model, you should choose the right niche for your website first because that's where all your efforts will pay off in the end. In general, if you want to make good money promoting affiliate offers then you should have a website about something that people other than yourself are also passionate about.
What are the best ways to drive traffic?
There are a lot of ways to promote affiliate offers – for example, you can use social media or paid advertising. However, the best source is going to be from traffic to your website which in turn comes from search engine results. That's why it's really important to focus on SEO and creating high-quality content instead of spammy backlinks.
It's also important to know that the more visitors you have, the better results are going to be – so SEO pays off in the long-term. You can start generating money with affiliate marketing even if your website doesn't currently bring much traffic, but you'll be able to generate a lot more revenue over time as you grow bigger and receive more visitors on a monthly basis.
Nowadays, the Internet is full of various programs that are looking for affiliates. As such, it's relatively easy to find at least one good offer that matches your niche and audience perfectly. You just need to do some research to find the best one that will bring you the most sales.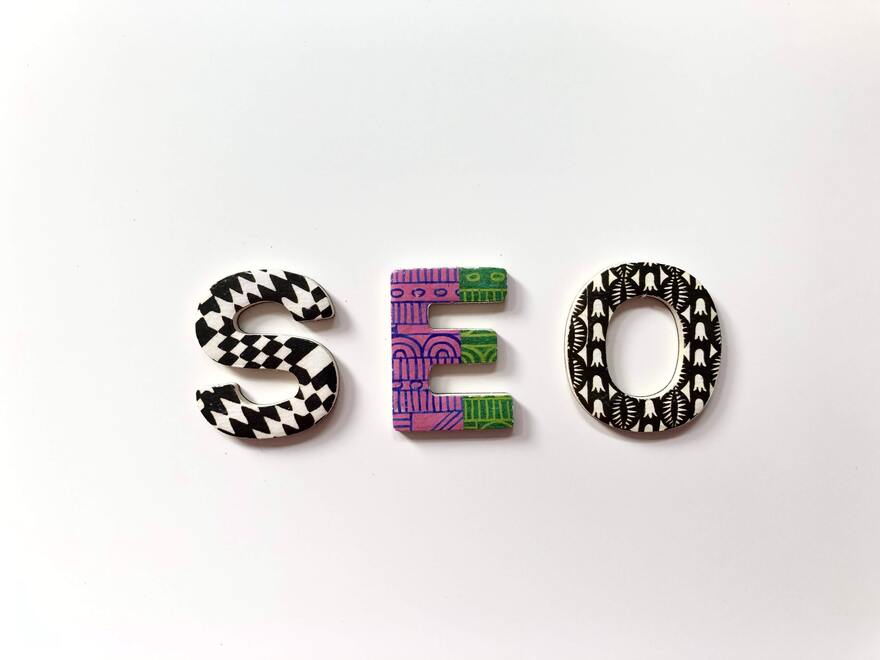 What are affiliate networks and how to use them in promotion?
The easiest way to promote other people's offers is by joining an affiliate network that has hundreds (or even thousands) of different products on board. Joining these networks usually takes less than five minutes and you don't need to go through a lengthy application process.
In general, these networks provide their affiliates with promotional materials that come in the form of banners or text links, leaving it your job to create unique content around them and publish it on your website for maximum engagement.
Some affiliate networks also give you the ability to track your results, so you can always see how much money each product brings and decide whether it's worth promoting or not. Most of these networks take a pretty small cut from your revenue – some charge just 20-30%, for example, which is quite reasonable when compared with other types of advertising.
Clicks on affiliate links
The most important thing to know is that you don't get paid for every click on your affiliate links – payout usually only comes after a purchase made by a customer who clicked through your website. That's why it's really important not to use cheap tricks like popups or fake download buttons – these gimmicks may get you more clicks, but they won't bring you sales.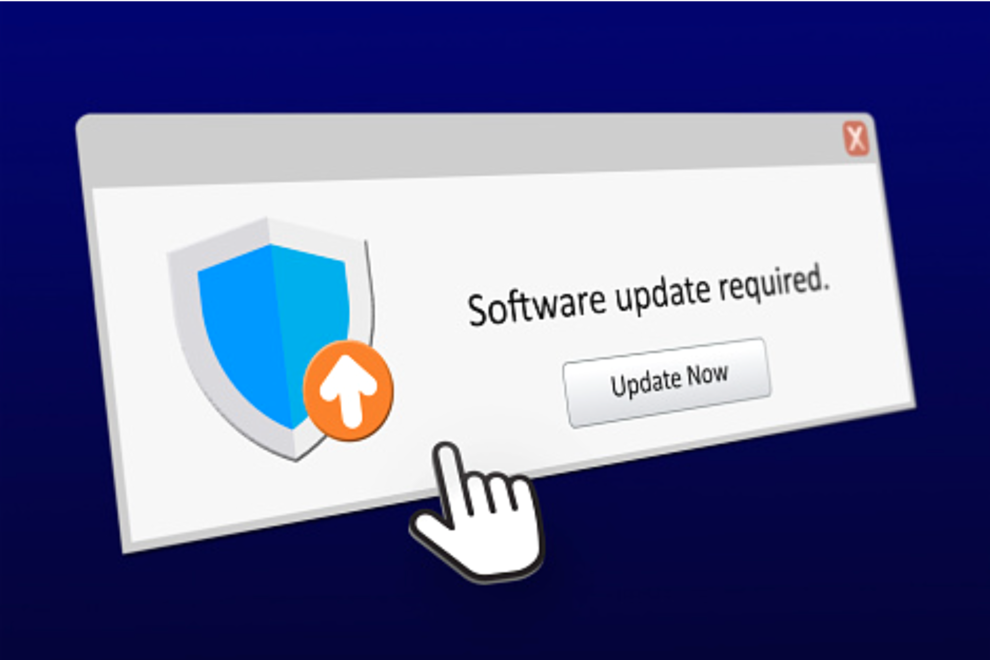 It's also worth mentioning that some affiliate programs pay higher commission fees for more expensive products and lower rates for less expensive items. For this season, it pays off to find a good offer with solid commission rates.
Sales conversions in affiliate marketing
What should you know about affiliate sales? Just like in many other types of marketing, it's really important to focus on your conversion rate. If you get more clicks but fewer purchases (or vice versa), the numbers will tell you how successful you are at promoting affiliate offers and what can be improved. There is no magic bullet here – every website has its own style, so there is no universal solution for everyone.
It also pays off to create a lot of different content around each product because not many people buy something immediately, right after being introduced to it. They usually come back later instead if they find an offer interesting at first glance or after reading some reviews.
As you can see, affiliate marketing may be one of the best ways to make money online without investing anything upfront, and it's also really easy for beginners because all you need is a website or blog that already brings some traffic. If this describes your current situation, don't hesitate and get started today by joining an affiliate program and creating unique content around it – both SEO experts and marketers agree that such an approach works far better than just spamming backlinks all over the internet.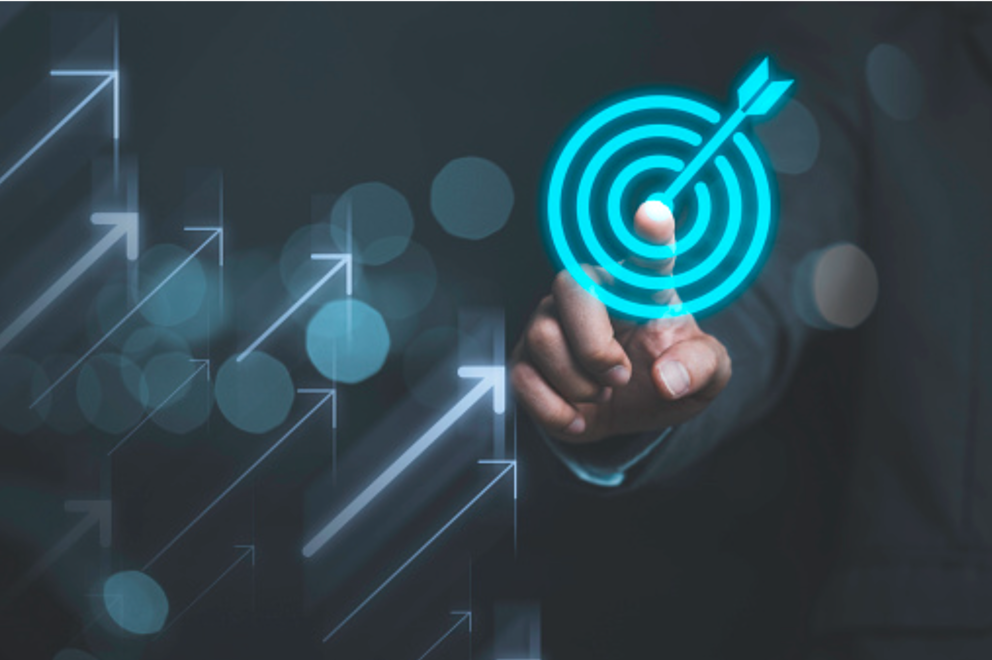 Costs associated with affiliate marketing
We've already mentioned a few times in this article that affiliate marketing can be not only an effective advertising strategy but also an affordable one, despite there being some costs associated with it. You also need to take into consideration that in the preparation stage at least, you may need to invest quite some time and resources into making your strategy work.
Cost of CMS 
You can't run a blog without a content management system (CMS), and without a blog you may not be able to start affiliate marketing at all. How much does a CMS cost then?
You can choose between both free and paid solutions.
WordPress – free
Wix – $16/month for basic plan + $20/month to have your own domain name
Weebly – several option between free and $25/month
Blogger –  free
Tumblr – free
Squarespace – starting from $12/month
If you're only just starting out and aren't yet sure that affiliate marketing or blogging is for you, then free solutions may be less risky. After all, you may get bored by blogging or simply have other plans and ideas down the line.
But if you're here to stay, then paid solutions offer many more benefits in terms of design and security. They are also often more mobile-friendly than the free CMS solutions that are currently available. If you want to have even more options for customization of your blog, then going with headless CMS solutions can be worthwhile.
Cost: free to $1500+/month.
Cost of hosting 
You need to host your blog somewhere, right? Here's where hosting costs come into play. The cheapest solution for hosting is free. You can host your blog on WordPress.com for free or install it on a server of your choice and pay $12/month (starting price). You will need the latter if you want to have access to plugins.
As for the cost of hosting your website, many solutions provide free plans. The basic ones usually come with adverts, and this is what you should be concerned about in terms of affiliate marketing. Why? Well, you probably don't want your adverts to compete with other ones that have been sent by e.g. Google and added to your site.
Is it worth investing in paid hosting, then? There are some solutions that won't cost you an arm and a leg. If your website's budget allows, then consider paid hosting to gain further benefits like better uptime and security options or SSL encryption.
Cost: free to $50/month.
Cost of your own domain 
You really want to have your own domain in the end, don't you? If your blog is hosted on a professional and customized domain, your offer may be perceived better. Your own domain also allows you to run consistent branding across all channels.
You can register a domain for as little as $5/year, but if you want to have your own brand then it makes sense to invest much more into this. Domain prices depend on the extension of the domain, the name, and the period you're going to buy it for. Usually, the longer the better in terms of price.
Cost:  $0 to $50/year.
Cost of a trade license
This is something you may not have even considered before. You can sell or promote affiliate products and earn from that without having a trade license, but it's highly recommended to get one in the long run. Doing so will increase the trustworthiness of business in the eyes of your readers.
There are different types of licenses depending on your location and business type, etc., so choose the one that suits you best.
Cost: $100+/year depending on where you live.
Cost of SEO
Search engine optimization is a must-have for any website. If you don't have your own blog, then affiliate marketing can be incredibly hard without SEO. You should invest in keyword research to make sure you write content that reflects user intent. It's always helpful to have a few links leading to your site too, so that you can fight for better visibility in search engines. You should also have a few tools at your disposal to keep an eye on your performance.
Alternatively, there are many services that offer affordable packages to help you enhance the organic traffic to your website or blog, even if it's a newly created one. How much does it cost? Well, this really depends on how intense the package is. However, there are services that allow you to perform basic SEO for as little as a few hundred dollars per month. The most expensive packages can come close to six figures per year, though.
Cost: $0 (well, you don't have to do it, do you?) to $5k/month.
Cost of digital advertising              
This is a must if you want your brand to be known. You'll need social media promotion, ads on different platforms, and so much more. Digital advertising can be really expensive, but there are also solutions available for affiliate marketers who don't quite have big budgets yet.
Digital marketing agencies offer affordable packages that include all of the digital ad types mentioned above (social media campaigns) as well as search engine marketing (SEM). You should consider this step in advance because it's not something you can do once everything else has been taken care of.
Cost: $0 to $500/month.
Cost of UX testing
As with anything else in affiliate marketing, this will depend on your location. However, when it comes to UX testing, everyone can benefit from having their own tool or software that allows them to test out the user experience of your blog, website or app.
Testing is often done by professionals who work at UX agencies and are paid per hour for what they do. Such specialists have specific tools that allow them to track how users interact with websites or apps, giving valuable insights into what changes need to be made for better performance.
Cost: $0 to $100/month.
Cost of content
Content can be anything from blog posts, through YouTube videos, to tweets on social media platforms. It's a very broad term that also includes images and infographics.
With content marketing becoming more popular among affiliate marketers, there are many tools out there to help you create unique high-quality content without the need for hiring expensive writers or agencies for graphic design. You can easily get started with new ideas using some basic free tools available online, but if you want to take your brand seriously then it is highly recommended to invest in a premium plan involving agencies or copywriters.
Cost: $0 to $5000/month        
Cost of affiliate marketing courses
While affiliate marketing is not something that requires degrees or certifications, you'll still need to learn the basics. Luckily, there are many free courses online that can help you with everything from choosing the best products for your audience to writing high converting ads, and so on. If you want to become an expert in this field then consider getting a few training courses under your belt. These can vary in price depending on their quality and how much value they offer (but remember that you do get what you pay for).
Cost: $0 to $500/course.
Conclusion
Affiliate marketing does take a while to get off its feet. If it doesn't generate ad revenue within a six month period, however, then it's time to consider re-evaluating your strategy.
It's a good idea to invest in affiliate marketing only if you know exactly what you're doing and you're sure that it fits your business model or blog topic. If that is the case affiliate marketing will prove itself in time to be very profitable for you.
We hope that our guide will come in handy!
Frequently

asked questions
What is affiliate marketing?
Affiliate marketing is defined as a form of performance-based online marketing in which a business rewards one or more external parties for each visitor or customer who is brought in as a referral thanks to those individuals' or websites' own marketing efforts.
What do I need to start affiliate marketing?
Not necessarily. You need to know how to create landing pages and set up trackers, but other than that, you can easily outsource other technical tasks by using software, such as Post Affiliate Pro. Although it is not a must-know, we recommend learning the basics as it helps you understand data in great detail.
Is affiliate marketing a pyramid scheme?
In affiliate marketing, there is no pyramid scheme at all, and you do not have to pay anything to join. You choose and sell products or services that you want to promote, and if the merchant offers a commission for selling them, you may take it.
Is affiliate marketing worth it?
Absolutely. Affiliate marketing is a great way to make money online without requiring any experience or special skills, making it attractive for anyone to try out.
How much money do you need to get started in affiliate marketing?
You don't need to invest a lot of money in affiliate marketing, but you will definitely need some resources for it. In general, you will need to pay to host your website or blog, and you may also want to register for Google Adsense and some affiliate programs to help monetize your site traffic.
How do you make money from affiliate marketing without a website?
There are several ways to earn money from affiliate marketing. It's no problem if you don't have a website or blog because there are other options available. The easiest way to start making money through affiliate marketing without having your own site is by joining Amazon's associate's program and promoting the products on their website.
How much can a beginner make from affiliate marketing?
"You can make a lot of money from affiliate marketing if you take it seriously and invest your time, effort, and energy into it. However, it is impossible to predict how much money an affiliate marketer will make in a year. But if they do their job properly and promote quality products that bring value to people's lives, they are highly likely to earn a decent income over time.
What are some of the most popular affiliate networks?
There are a lot of affiliate networks out there, but the most popular ones include ShareASale, FlexOffers, and CJ.com, among others.
Why should content creators care about affiliate marketing?
Content creators who are interested in making money online should consider joining an affiliate program because doing so can help them earn money from the content they create. This is a great way to generate extra income if you already have websites or social media accounts with lots of engaged followers but you don't know how to monetize your traffic.
Is affiliate marketing easy?
It is not as difficult as you might think. Of course, it goes without saying that affiliate marketing is challenging and requires time, patience, and hard work. But once you have everything set up it becomes easier, more predictable, and scalable.