An affiliate network operates as an intermediary between publishers/affiliates and merchants. The network covers multiple niches and can therefore connect publishers with suitable merchants/companies/advertisers. Furthermore, the network sets up the whole process, terms & conditions, and provides a platform. 
In contrast, affiliate marketing programs typically require a great deal of initial effort since all these processes need to be created and the recruiting of affiliates. Joining an affiliate network, however, does not involve any of these procedures. Thus, merchants can start with affiliate marketing right away. However, be aware that affiliate networks charge substantial membership fees for their services.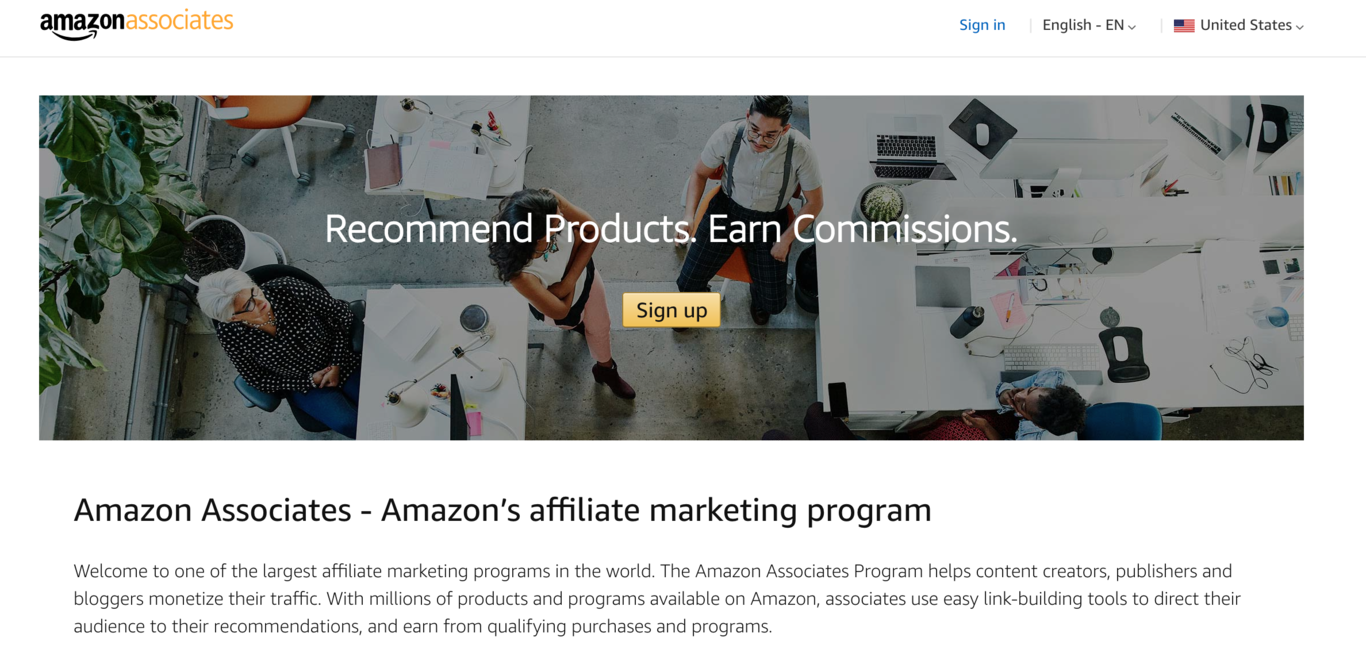 Affiliate network example:
If you want to grow your income, you might be interested in joining the best CPA affiliate network. For clarification, CPA stands for cost per acquisition/action. After researching a few options, we determined that Amazon Associates is a popular affiliate network, especially for beginners. Amazon affiliates provide you with a wide range of offers. You can request affiliate links for any range of products. As there is a huge range of categories, the commission payouts might vary. Nevertheless, it is an excellent way to start, even if the commissions aren't high. Regardless of whether the potential customer purchases the product or something else within 24 hours, you will still earn a commission.  
 Benefits
Convenience 
A variety of niches
Numerous affiliates
Profits almost instantly
How do affiliate networks work?
As we previously stated, affiliate networks connect parties. Network affiliates find affiliates that perform well in a variety of niches, products, or services. As a result, they can leverage the power of their marketing skills and connect them with the most suitable merchants. The process works seamlessly to generate views, actions, or sales for merchants.
What are network affiliates?
Network affiliates are people who sign up for a network affiliate program to promote products or services on behalf of merchants online. A network affiliate can be anyone who wishes to earn passive income. For example, it can be an influencer, advertiser, or blogger. In fact, you may be able to make it your primary source of income depending on how well you do. 
How do affiliate networks make money?
The typical process of earning money in affiliate marketing is that affiliates get a commission from merchants. However, if there is a third party involved, they get a commission from the sale/action as well. In addition, they earn money on technical setups, initial sign-ups, monthly fees, and more. Thus, before signing up for an affiliate marketing network platform, it's essential to consider all the expenses since it might have both pros and cons.
How to choose an affiliate network
For many online brands, choosing a trustworthy affiliate network seems like a daunting task. Here are a couple of things to consider before subscribing to an affiliate network: 
Correct niche (each network focuses on different products/niches)
Fees and payment details
Customer support availability 
Quality affiliates (social media influencers, well-known bloggers)
Biggest affiliate networks
Awin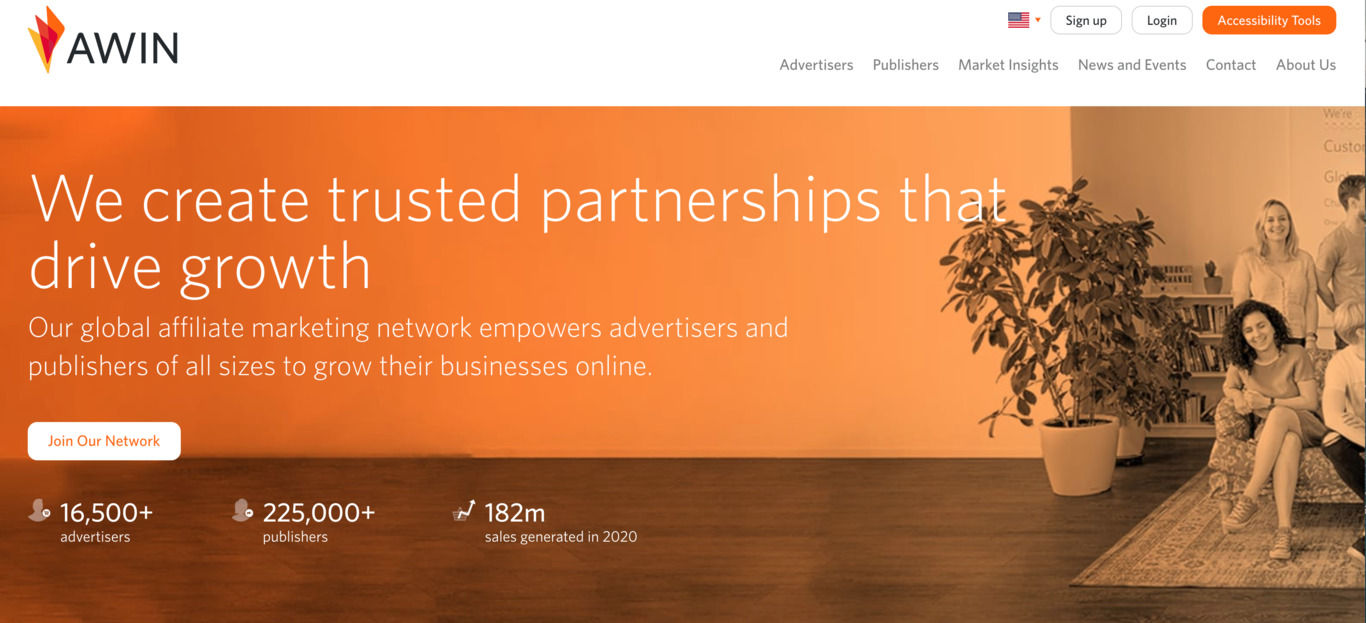 Awin is one of the top affiliate networks operating in over 180 countries around the world. The network has over 16 500 advertisers and more than 200 000 active publishers, resulting in an astounding 182 million sales in 2020. It is an excellent choice for beginners, thanks to its numerous offers from different niches, such as the travel industry, fashion, technology, and more. Cookie storage lasts 30 days, and the commission rate for an active affiliate is around 5%.
ShareASale

ShareASale is a popular affiliate marketing network with a wide variety of influential partners, including BuzzFeed, Honey, Etsy, and more. Most of the products are physical products such as fashion, art, technology, books, and entertainment. Additionally, you can find digital products such as dating apps, courses, or templates. Moreover, the network provides thousands of brands to choose from, suitable for new and established publishers alike. In general, commission rates are 5-10%, with a 90-day cookie duration. 
CJ Affiliate

A leading affiliate network in the industry, CJ Affiliate, formerly known as Commission Junction, has been around since 1998. It is also one of the few that doesn't charge an application fee or a monthly membership fee. You can promote just about anything, and you don't even need to be an expert at making money online. All you need is a computer and a lot of time. The average commission rate varies. Nonetheless, the network has developed a cookieless tracking solution complying with GDPR requirements while solving cookie-blocking scenarios. 
Rakuten Advertising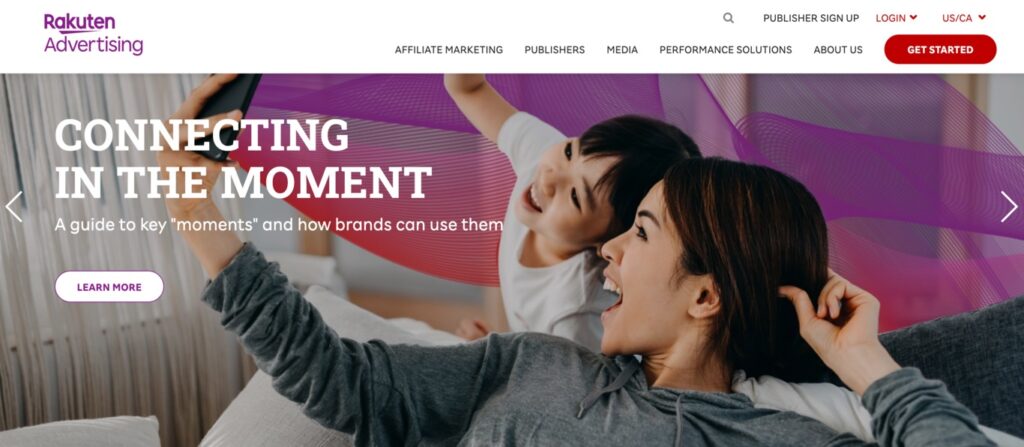 With over 20 years of experience, Rakuten Marketing is a well-known company. The company has over 150 000publishers. They offer a huge variety of exclusive offers from merchants around the world to their publishers. The tracking technology for cookies usually lasts for 30 days, and the average commission rate varies depending on the merchant.
Avangate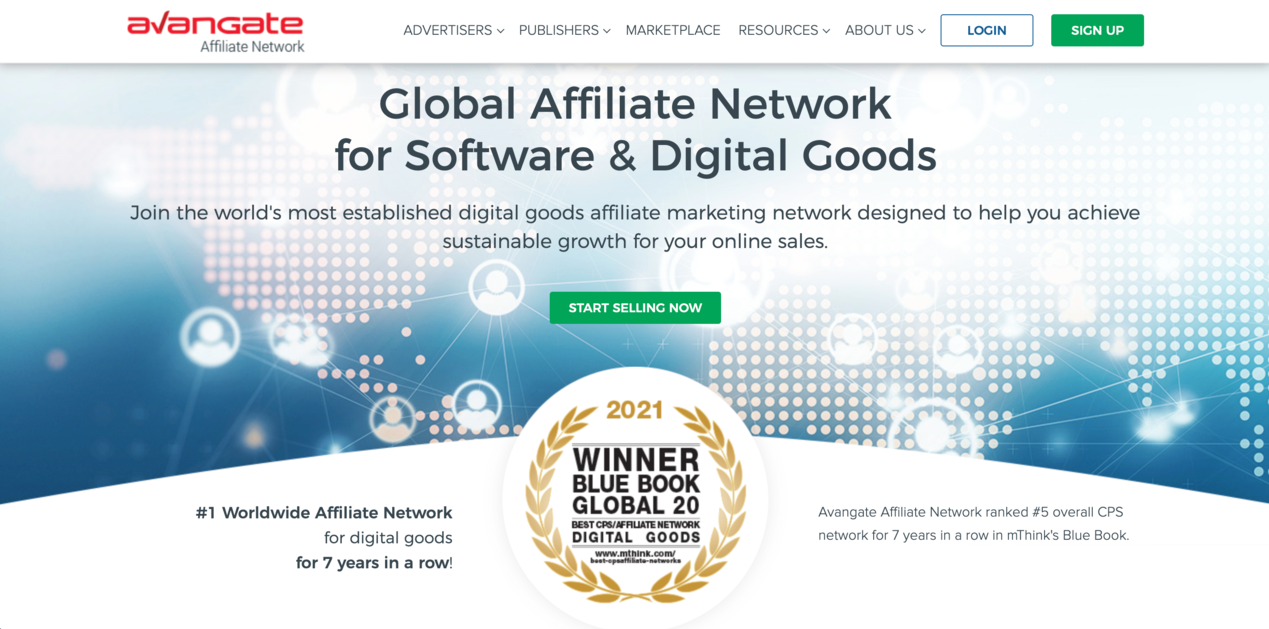 Avangate affiliate network has been ranked #1 worldwide for the past six years. They offer a wide range of digital products, such as security, software training, mobile apps, and SaaS. As you can see, they specialize in digital products. As a result, the commission rates are pretty high. A publisher's commission rate can range between 25-75%, and the cookie period is 120 days.  
Clickbank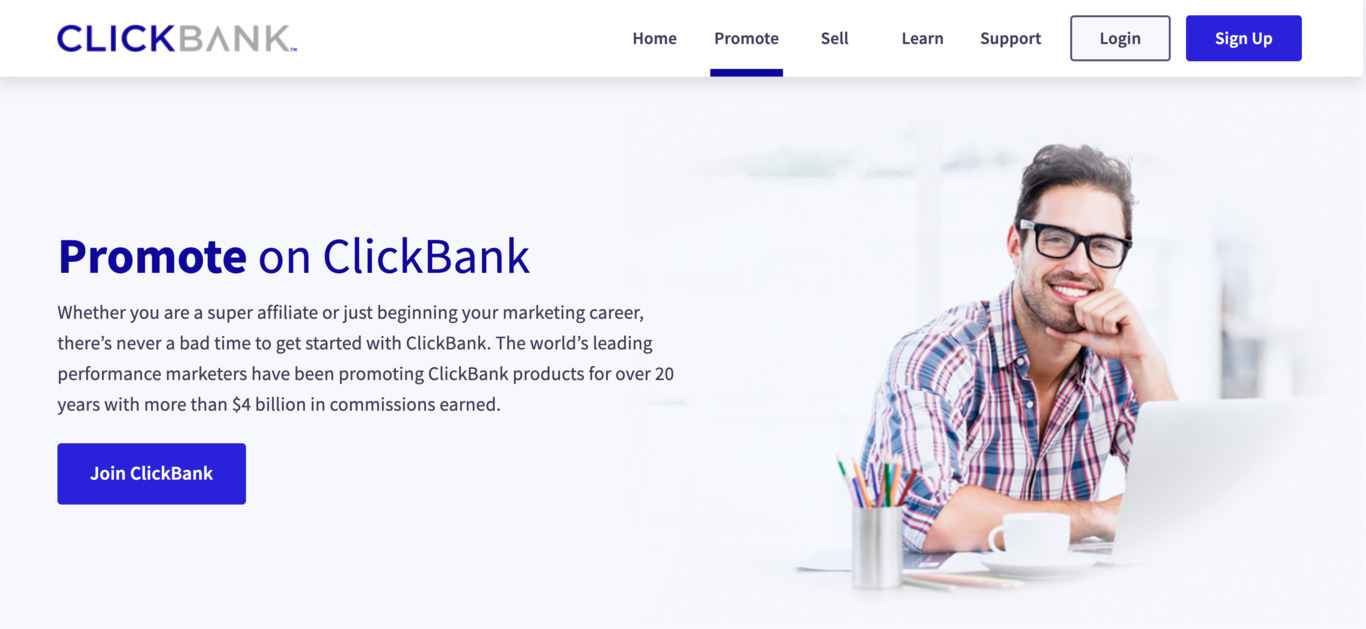 The ClickBank affiliate marketing network offers over 4000 different products that affiliates can promote. Products include books, software, video courses, ebooks, subscriptions, and online services. While some of these products are digital downloads, others are physical products like clothing or electronics. Commission rates vary depending on the product, but affiliates can earn as much as 90% of their commissions.
How to build an affiliate network
Search for advertisers
The first step is to find the best advertisers. Ideally, you would find the most experienced advertisers who have large advertising budgets. However, it is unlikely to happen if you are just getting started since those marketers are usually busy advertising products for already established networks. Therefore, it is best to start with only few related niches. If you do not have professional advertisers and your offers are too broad, your chances of success are very slim. You're more likely to succeed if you start small and find advertisers within similar niches with good traffic. 
Attract affiliates
The next step is actually to attract affiliates. To do this, you can create an affiliate program landing page with all the details. The most important information to include is commission rate, cookie duration, payment methods, terms & conditions, and guidelines. A tempting offer is essential to attracting affiliates. Even if you cannot attract the best, most experienced affiliates the first time, you can always guide them about promoting the products and services.
Track results & earn profits
Last but certainly not least, track your results to improve your processes continuously. Once you have optimized and automated all your processes for efficiency, sit back and begin earning profits from your work. 
Conclusion
Affiliate networks act as a middleman between publishers and merchants. It is basically a marketplace full of affiliate programs. Affiliate marketers simply choose which products/services they would like to promote and receive a commission in return. Consequently, brands/merchants can increase sales really fast without the hassle of creating an affiliate program from scratch. Nevertheless, you should make sure you thoroughly research affiliate networks before joining, as some charge different monthly fees, while others may be untrustworthy. 
If you would like to learn more, check out our next article about How to make money with affiliate marketing. 
Frequently asked questions
What are the benefits of an affiliate network?

The advantages of an affiliate network include convenience, a variety of niches, a large number of affiliates, and almost immediate profits.

What are network affiliates?

Network affiliates are individuals who participate in network affiliate programs to promote products and services for merchants online.