If you have experience in digital marketing, you have probably heard the term "affiliate marketing" many times before, and you may even manage affiliate programs daily. But there are marketers out there who associate affiliate marketing with shady businesses or distrusted multi-level-marketing pyramid schemes. Even if they don't have any negative opinions about affiliate marketing, they don't know how to use this performance-based marketing method to promote their products or services. They also may not know how to start or organize an affiliate program.
And this lack of knowledge may mean a considerable loss of opportunities. Lost opportunities equal lost chances to grow a business, attract new customers and enter international markets.
Fortunately, digital solutions support marketers in running, controlling, and optimizing their affiliate marketing activities. Such solutions also help measure the results of affiliate activities and present their benefits (or drawbacks). In this piece, we want to focus on affiliate software, which makes managing affiliate programs easier. But before we get to that, let's go through a quick recap of what affiliate marketing is and what elements it consists of.
Affiliate marketing described in simple terms
Affiliate marketing is a partnership between companies and individuals that focuses on the promotion of products and services. Companies willing to promote their offering in this way are merchants, while their partners are referred to as affiliates. Cooperation between merchants and affiliates is organized through affiliate programs, and affiliates earn commissions for every sale they make. Traditionally, a commission is calculated based on a percentage of the brand's revenue from each sale or referral. However, different commission models can be applied depending on the program's business model and industry.
The most common commission type in affiliate marketing is pay per sale (PPS). Other payment models are pay per click (PPC) and pay per lead (PPL).
Read more about affiliate payments here.
Affiliate marketing involves the following parties:
Merchant: a business that wants to promote and sell its products or services.
Affiliate: an owner of a website, blog, YouTube account, or any other channel that can promote the merchant's products.
Affiliate software or affiliate platform: Although these solutions are not essential, they may become indispensable for brands with big plans regarding affiliate marketing activities. Affiliate platforms work as intermediaries between merchants and affiliates, taking care of the infrastructure that connects them or facilitates payment processes. Affiliate software is a more advanced form of affiliate program management. It's an internal tool, rather than an external service provider, that companies can use to run their affiliate program.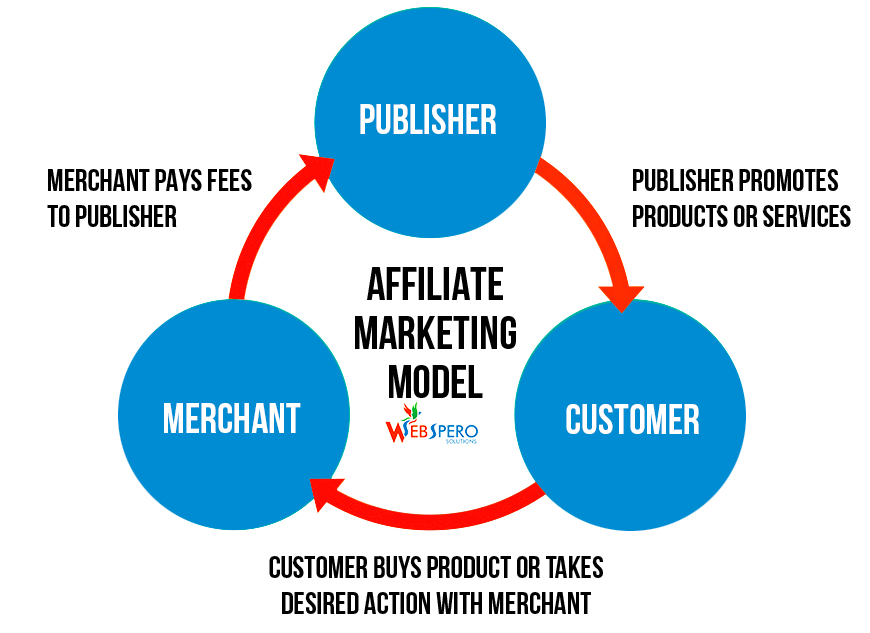 Essential elements of affiliate program management
As already mentioned, there are three main types of affiliate marketing payments. It's worth adding that affiliates may choose different payment methods and expect payments in various currencies. In such cases, affiliate software is probably the best tool for cooperating with partners and facilitating commission payments.
There are also other essential elements of affiliate marketing operations, such as affiliate links. Without an efficient link tracking solution, merchants cannot assign a specific action or sale to a particular affiliate. They cannot pay commissions or measure the efficiency of affiliate marketing activities.
Another aspect to consider is the conversion window, which is the time for which cookies are kept. The longer the period, the better for the affiliate as the merchant can reward them for conversions. The most common conversion window on the market is at least 30 days, but they can vary from program to program.
The length of the conversion window also depends on how far a customer has gone through the affiliate funnel. For example, suppose a potential customer clicks on an affiliate link, visits the affiliate's website, and selects a product but leaves it in their cart without checking out. In that case, the conversion window will be extended to 90 days.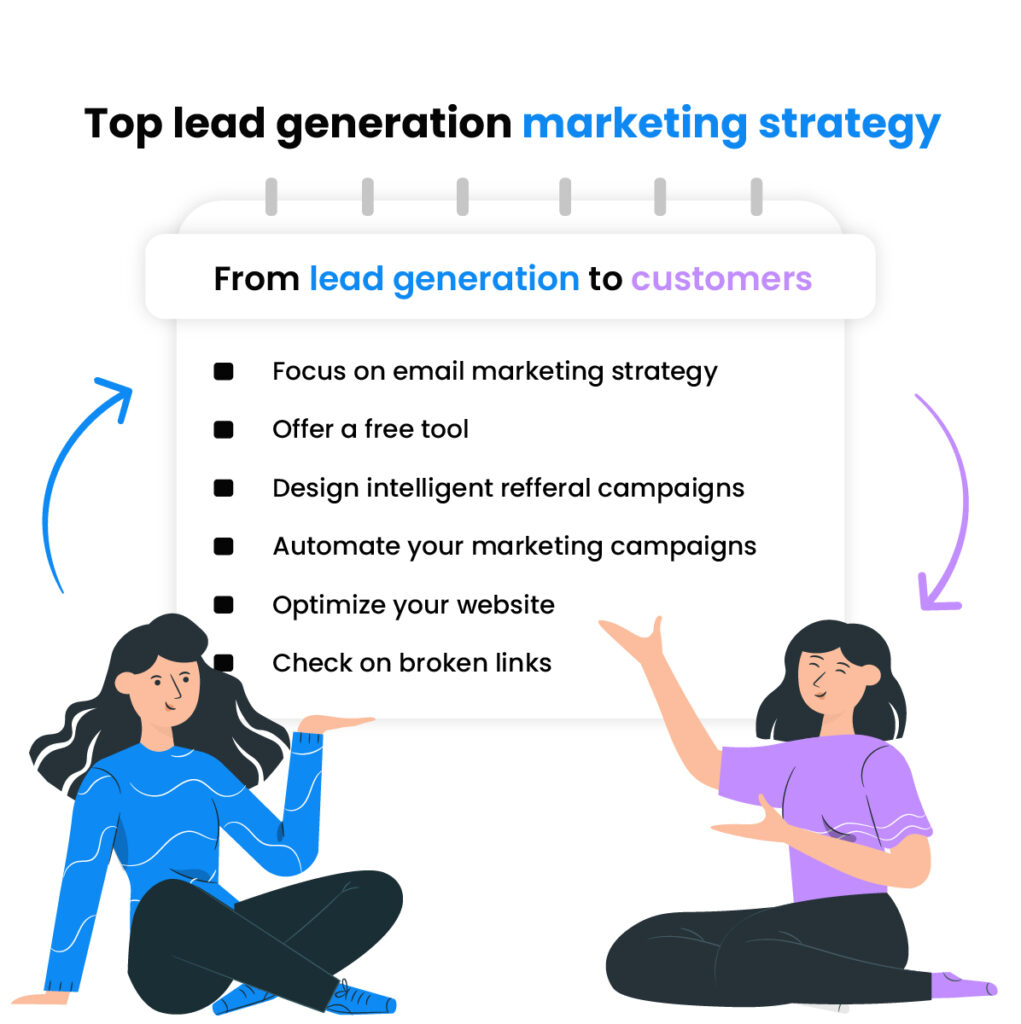 It's almost impossible to track sources and clicks, conversion rate, or conversion windows without custom software or digital platforms. And without this data, you can't assess whether your affiliate program delivers the desired results.
That's why you need affiliate software. Let's see what it is exactly and what benefits it can bring to your company.
What is affiliate software?
Affiliate software is a solution that covers all aspects of affiliate program management. Most affiliate software systems facilitate affiliate onboarding, link tracking, referral management, and commission payments.
Affiliate software solutions are used to track referrals, endorsements, or recommendations made by affiliates. Tracking refers to customer IP detection, browser detection, and affiliate referral data. Affiliate software tracking also tracks data that helps merchants and affiliates optimize visitor traffic. It's crucial because every company aims to attract loyal customers over one-time purchasers. That's why merchants review the types of visitors that affiliates bring to their website regularly. Such an analysis can include assessing whether this is the target audience they want to attract or evaluating the possibility of a customer becoming a source of recurring revenue.
Additionally, reliable affiliate software enables link tracking and offers options like choosing different link styles or customizing tracking codes. What's more, affiliate software facilitates rewarding affiliates based on, e.g., click-through performance, sales results, the number of generated contacts, or (less commonly) confirmation of page views or impressions of advertising material (banners, links, etc.).
Usually, companies start using affiliate software after services provided by affiliate platforms or affiliate networks don't satisfy their requirements.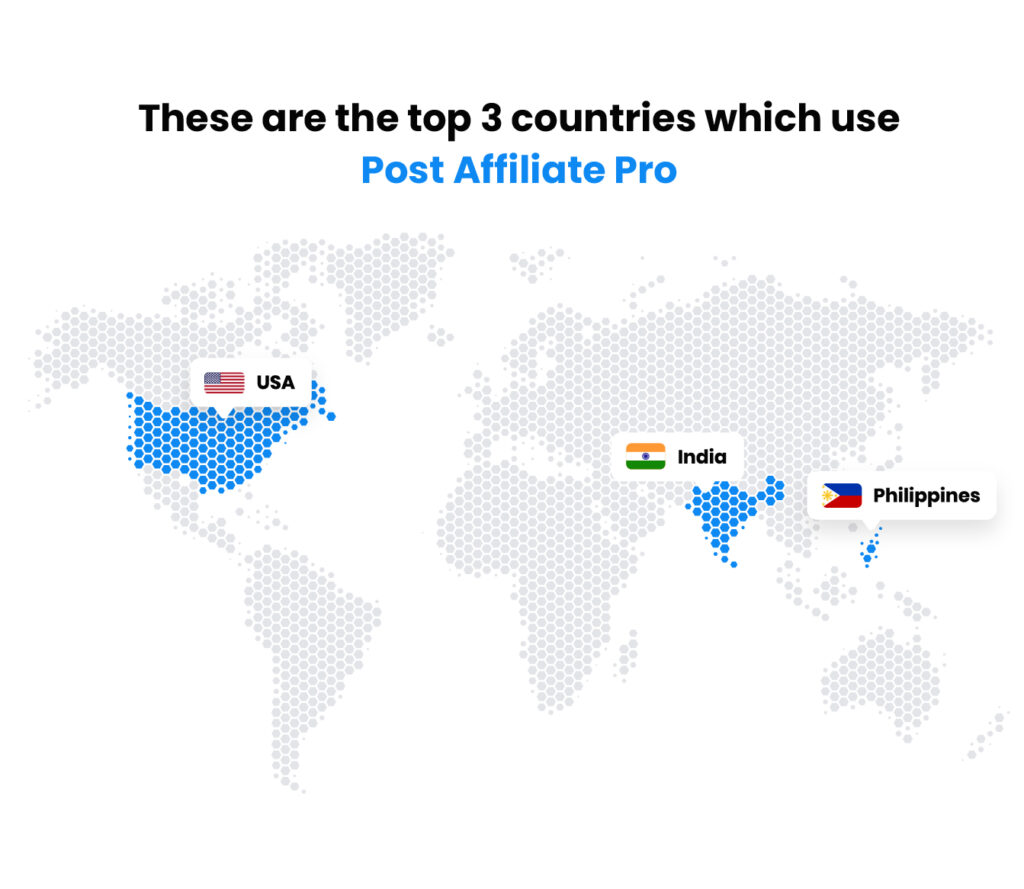 Why do you need affiliate software?
The critical feature that distinguishes affiliate marketing software from affiliate platforms is data consolidation in user interfaces that provide unique dashboards for affiliates and merchants. Visual representation of that data enables activity tracking, shows transaction value, transaction rates, traffic sources and destinations, demographic data of users, and payment balances.
Affiliate software also generates reports based on data presented in user interfaces and can also create a comparison report of different campaigns, affiliates, and banners.
Although affiliate marketing may bring people with the same interests together, its primary goal is to provide monetary value to merchants and affiliates. That's why affiliate software is also required to prevent fraud and provide security and privacy for all parties.
Efficient affiliate software also improves other aspects of cooperation between merchants and affiliates, such as distributing promotional materials. Merchants can upload resources they want affiliates to use in their promotional activities into the affiliate software.
As you can see, affiliate software facilitates many processes concerning affiliate program management. Usually, affiliate software becomes a necessity for any company that cooperates with more than ten affiliate marketers.
Conclusion
Starting an affiliate program is not difficult. If you have a solid product or service to sell, chances are there is someone who would like to help you promote it. And such cooperation may bring various benefits to both parties.
Depending on the size of your business, you will need to consider your options for the best affiliate marketing software. Investing in such a solution is crucial for the success of your affiliate marketing program and will enable you to scale these initiatives within your company.