With average consumers of about half of the world's population, social media has modified itself than just a communication platform. It is now more than a way to keep in touch with family, friends, and colleagues. During the last decade, it has opened the doors for many to make some money – or a lot of money. With numerous ways to promote, market, and sell your products, affiliate marketing is one of them.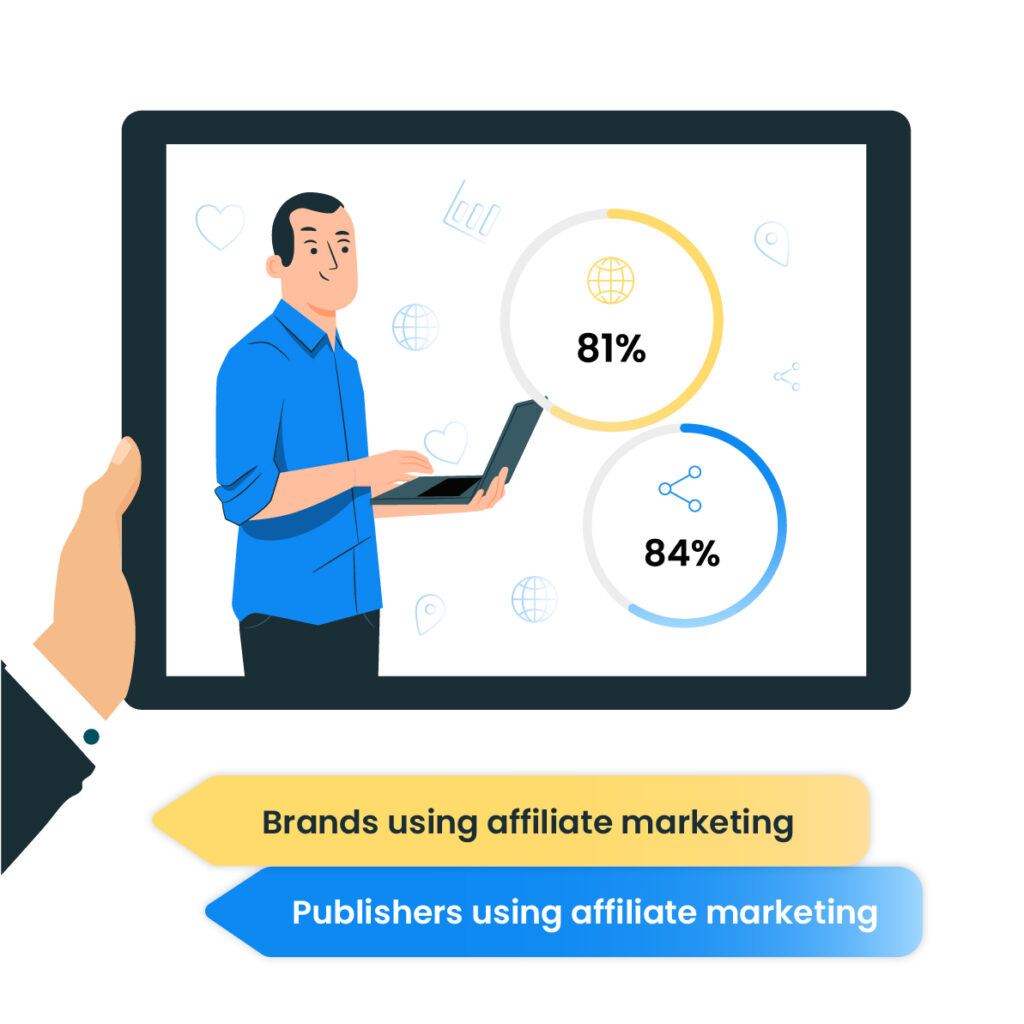 So, coming to the affiliate marketing definition, it is simply a partnership between a manufacturing company with some websites (affiliate marketing websites). Let suppose that we are a company, and you are considered as an affiliate marketer. Now, the deal is that you market for us, and we will pay your commission on each lead generated.
How Much Money Can You Earn Via Affiliate Marketing?
According to Statista, it is predicted that Americans will be spending about 8.2 billion US dollars in account of affiliate marketing to boost their sales. The ratio is increasing as the total money spent in 2017 was $5.4 billion and $1.6 billion in 2010.
Let's have a look at the income of an affiliate marketer, Tom, who earned about $150K last year through affiliate marketing. In 2016 he managed $20K, and in the next year, it was $80K. Let's discuss the strategies and tips used by Tom to make money through affiliate marketing.
Choosing Your Social Media Channel
Social media and affiliate marketing have a strong relation. It is considered as the most popular to market affiliate links. Believe me, it is very simple that you can start it now. You can easily find so many businesses that are paying or willing to pay for online promotion. All you need to be is a smart influencer.
Before heading into how you can earn through affiliate marketing, you need to know which social media platform your targeted audience uses the most.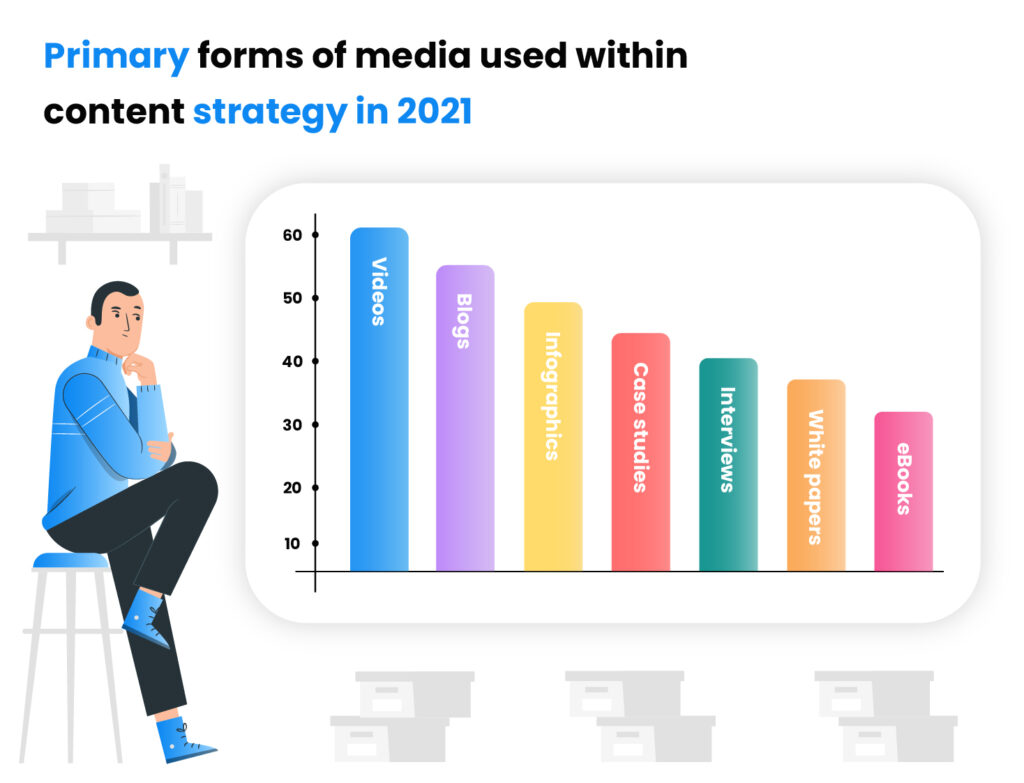 Let's have a look at the four most popular social media platforms used across the world.
1. Facebook
With about 1.63 billion daily users and 2.45 billion monthly active users, Facebook is the biggest hub for posting affiliate marketing links. Most businesses consider it as the second website for their products.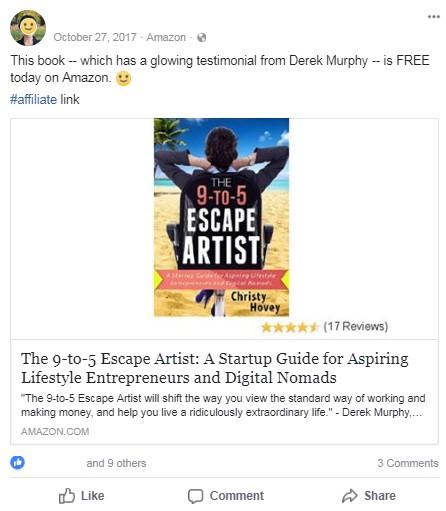 About 8 out of every 10 people, aging between 18 to 49 years, use Facebook in America. More excitingly, about 68% of people ranging between the ages of 49 and 64, are currently active users. That means you can target almost every age group on Facebook. 
I will recommend to create a page and not use your personal accounts for sharing affiliate links. Features that the FB business page allows are so efficient that your customer can find sufficient information about what you do.
It allows you to get insights regarding the ads you run. Analyzing your stats, you can easily decide your future strategies.
2. Twitter
Twitter's monthly usage is decreased a bit from 336million MAU in the first quarter of 2018 to 330million MAU in the first quarter of 2019. Still, it is one of the best social media platforms to target an audience with a potential reach of 262million users to different advertisements.

Twitter is also counted among the most active social media networks, with 6000 tweets a second. It's trending hashtags can change even in an hour. For being visible on other's profile, I will recommend you to tweet 7 to 10 times a day.
Twitter offers Twitter videos with significant, which can efficiently be utilized for affiliate marketing.
3. Instagram
Following Facebook and Youtube, Instagram is the 3rd largest social media platform, with 1billion monthly active users. Although it is challenging to place affiliate marketing links as Instagram doesn't allow including links when your followers are less than 1000.
Still, social media affiliates use Instagram as it is widely used globally. There is no limit to the amount of text, and you can explain the product or service in detail. Also, you can place a link by changing it in your bio every time you market a product.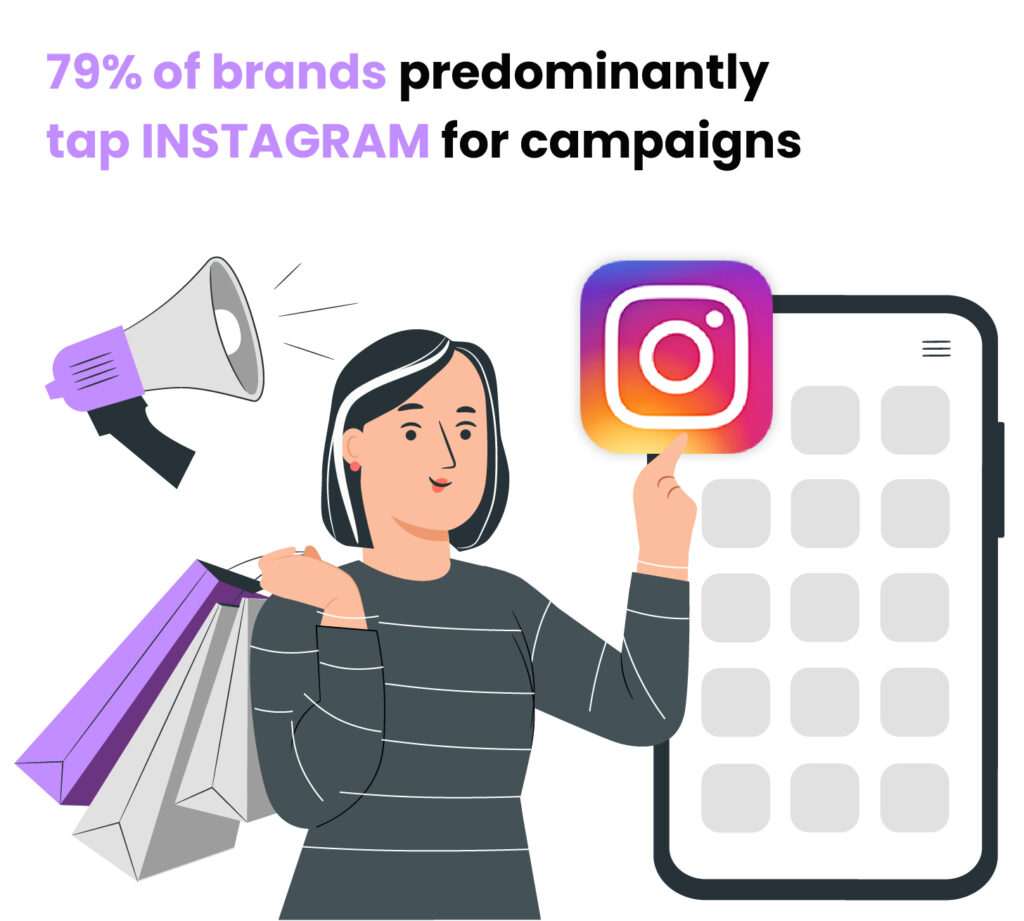 4. SnapChat
SnapChat has 203million daily active users with 8billion views daily on different photos and videos. With these staggering numbers, it has attracted many affiliate marketers to brand the business and market products.
Instagram is mostly used by millennials, and it is the best platform to target users under the age of 35.
Tips & Tricks To Maximize Your Earnings With Affiliate Marketing
Now, you are familiarized with the importance of different social media platforms for affiliate marketing. Let's discuss some real tips that will help you to earn more.
1. Go With Pay Per Click Affiliate Programs
Most merchants pay you when you generate leads for them. If a user visits the merchant's website via the link you shared and makes a purchase, you earn money. This is the traditional way that is still used by some merchants.
However, many of the companies now pay for different affiliate marketing programs. These include,
Pay per click – when a user clicks your shared link.
Pay per subscription – when a user visits the merchant's website with your link and signs up or subscribe for their services.
I will recommend you to look for pay per click programs using Post Affiliate Pro, they will generate you more income and easy money relatively.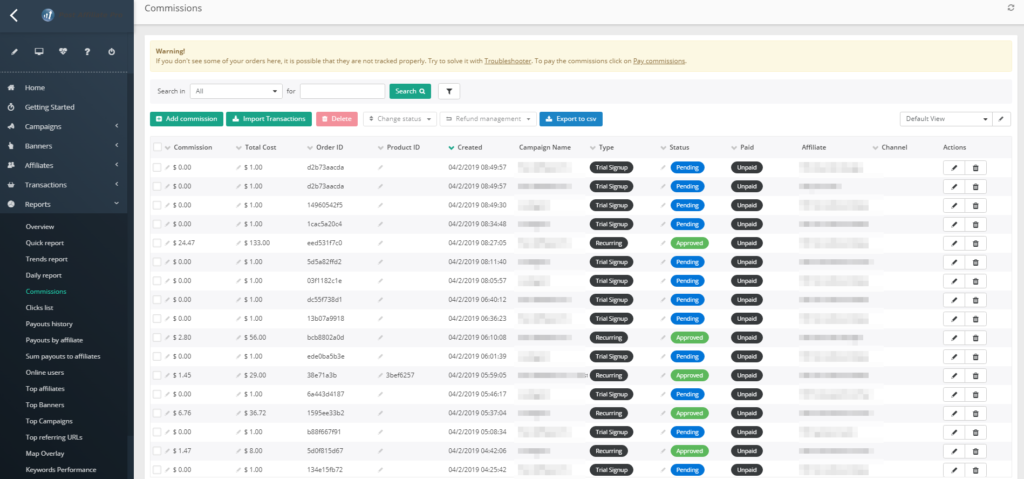 2. Run Paid Searches
The more you invest, the more you will earn. This simple rule also applies here.
The easiest way to get a high number of visitors on your affiliate post is to run paid advertisements or paid searches.
You can invest some amount on Facebook so that your post can go viral and can have increased reach. Filters provided by Facebook are so efficient that you can target specific areas and a particular range of age with your post according to the product you are marketing.
Similarly, using Google Adwords, you can run paid searches. Analyze your conversions properly and set up a keyword to use in your affiliate marketing posts.
Twitter allows you to promote your tweets.
3. Display Network Ads
Ads networks are widely used today. They simply collect information from different advertisers (merchants) and display them for potential publishers (affiliate marketers).
These affiliate networks can range from smaller mobile apps to larger websites like wikiHow, and niche-specific sites like local news websites.
While choosing an ad network, be careful about the category of your product and your target audience. You can post images, videos, or gif here.
These networks pay for clicks, miles, views, or actions taken by the users. You can easily track highly beneficial affiliate programs using Post Affiliate Pro.
4. Aim Gen – Z and Millennial
About 88% of millennials use social media. This is a huge number making up to 1.5 billion daily users.
You need to think about them. Think differently, that's what they like the most. You need to be very much trendy and active in order to get millennials on the same page.
However, once you have earned their trust and engaged them, they will not only become your potential customers, but they will also market for you. That's how millennials deal with things. Millennials and Generation – Z are the most active social media users. They promote every step they take via stories, statuses, tweets, etc.
5. Use Content First Approach
We have different aspects related to the content-first approach. However, I consider that it is engaging your users with your content first, and then delivering your message. It involves compelling images, videos with meaningful words to it. This is so important that markets hire assignment writing service to come up with engaging content.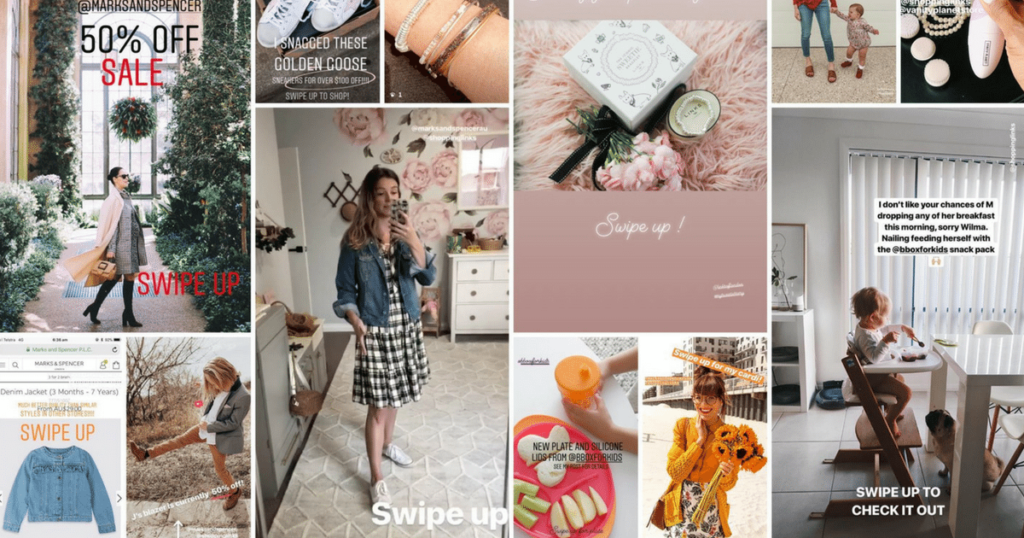 The above images describe how you can involve your customers more into your content and delivering your message without emphasizing it too much.
You can also use tools like Hemingway writer, Grammarly to produce high-quality content that converts and earn you money through affiliate marketing.
6. Target Specified Group
Facebook and Instagram have lots of groups where you can post your affiliate marketing links. All you need to do is to search for relevant groups. It is the most authentic way to increase organic traffic to your affiliate website.
You can easily search for related groups on Facebook and Instagram that allows affiliate marketing on the social media platform. 
7. Be The Community Influencer
Since communities are niche specified, they are gaining the best results. You need to join different communities based on your products. Make sure you have a profile that influences people to buy.
If you are not an influencer, these groups and communities will not work for you. Why would people buy for the one whom they do not know about? Do not just market your products, sometimes post simply for gaining engagements and building trust.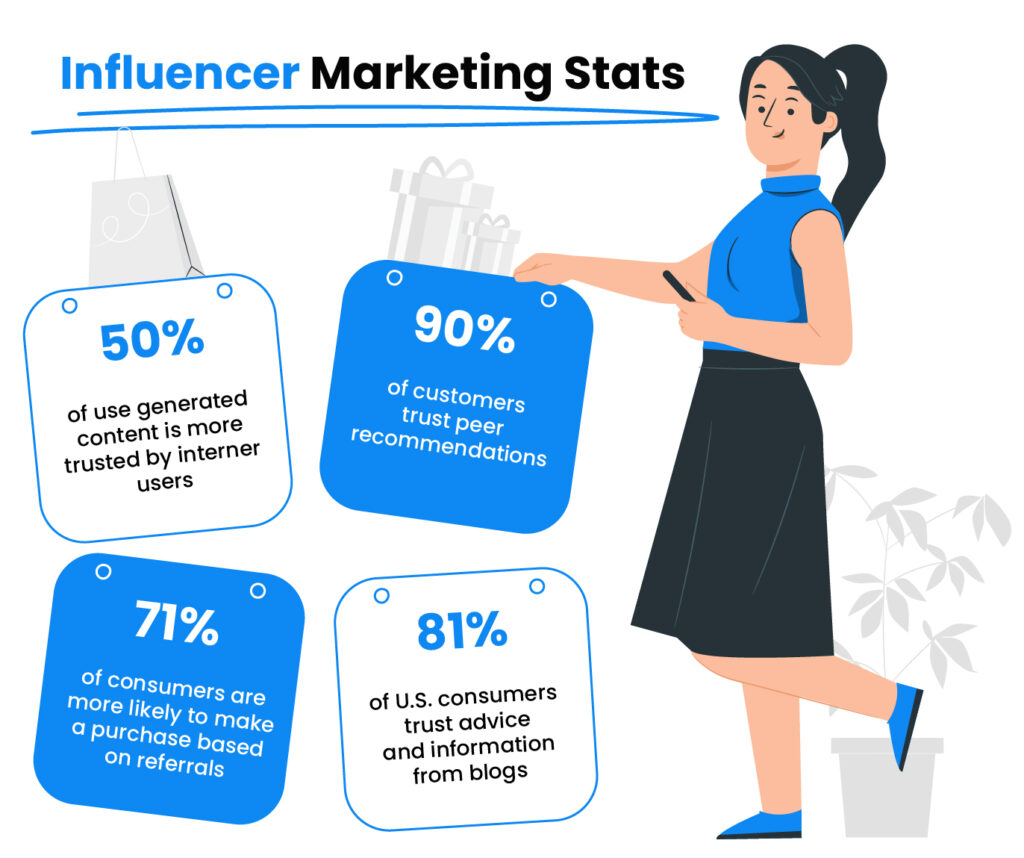 8. Show Them Some Charm – Offers
It will not work if you always post affiliate links. Try to be engaging not to be overdoing things. Show your users some product offers.
Let's assume that your merchandise always asks you to promote their no-discounted products as you have a good market value. However, in order to increase your market and earn more through affiliate marketing, you will need to market their products that have offers and promotions.
I know marketing these products will not earn you money as they are not part of your affiliate program, but ultimately these discounted products will create an impact on no-discount products, and you will earn more.
9. Always Link Your Image
As we have discussed earlier, how important is content? So, almost all marketers use images to make their content imaging. You should do the same. Include pictures in your content.
Never forget to link your images. This is a good practice. Consumers are attracted to the content that has photos with links. Along with that include product specification, details, and contact information with your content.
10. Create Redirect Links
Raw affiliate links are really easy to spot. They look unauthorized that so many people don't even think of clinking them.
This an example of raw affiliate link,
http://ad9719fta-bp9w9dmisqhl1v05.hop.clickbank.net/
Do you ever click on this link? I would never, as I do not know where it will redirect.
So, the most important thing is to create affiliate marketing links that look authentic. Create a redirect link that is much cleaner, and it attracts potential buyers.
You can use google chrome extension, or if you use a self-hosted WordPress site, you can use the Redirection plugin as well. If you are an advanced blogger or marketer, I suggest you learn what link cloaking is and how to implement it with a WordPress plugin.
11. Shorten Your Links Smartly
The best way to shorten your links is to use a custom URL shortener like Rebrandly. By doing this, you'll be able to brand, manage and organize every affiliate link you create in one central dashboard, and you'll also get access to another layer of link analytics that you can use to inform your campaigns. You also have the option of using generic URL shorteners like ow.ly, but this is not recommended as these generic domains are generally associated with spam.
12. Connect With More Affiliate Marketers
The first word in the social media in social, to better use social media for affiliate marketing, you need to connect with other affiliate marketers around.
Supporting each other will build a sense of team, and you will start appreciating each other on success. You all can have more followers, shared links, and products.
It will be a healthy competition then.
13. Go With Quality Products
Affiliate marketers often look for bulk products and services to market. Hence, they can earn more and more. However, this is not a good practice. I will say it is a poor one. I'm sorry if you are one of them, but I have a point, and you will agree.
Try to market each and every product that impacts on your worth a lot, without caring about its quality.
For example, if you have marketed one of my products, which a low quality and 10 users buy it using your affiliate link. They got a low-quality product and got upset.
Next, you marketed high-quality product Post Affiliate Pro, but can you imagine how those 10 users will react? They will definitely not going to buy this time. And, you will ultimately lose their trust.
Hence it is vital to check for the product quality before you do its affiliate marketing on social media.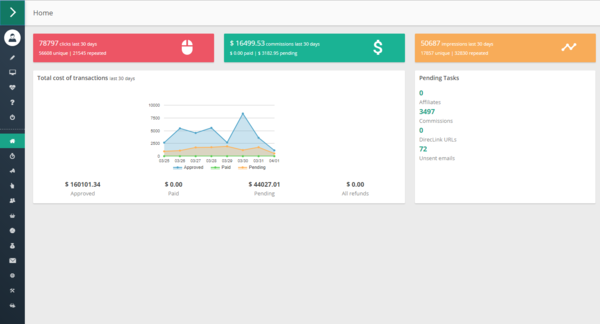 Utilize These Tools In Your Marketing
Along with using the above tips, you can use some beneficial tools that will help improve your campaign and will let you earn more through affiliate marketing.
1. Tailwind
It helps you to schedule multiple social media affiliate marketing posts. It is important that you know what the best time to post on Facebook, Twitter, and Instagram is.
2. SEMRush
SEMRush is a renowned tool that is used to analyze your social media marketing strategy for affiliate programs. You can also analyze your content for its SEO, traffic, and insights.
3. Academic Help Services
Using academic writing help, you can create quality content that will bring in more leads. They have a team of marketers I've personally worked with and are experts in creating marketing content.
Well, I hope these tips and tools will help you to break your records for the year 2020 and make huge money with affiliate marketing.
Currently, Liza is associated with King Essay as a Head Marketer.