We're at a point in time where advancements are made exponentially, increasing the speed of all aspects of life. Most people have everything they need, or want, at the tip of their fingertips. Amidst these rapid innovations, it takes some effort to be able to showcase a new product or service to the ever-growing audience. The global shift towards technology has caused a massive increase in online shopping habits, especially with the lifestyle changes caused by the pandemic. In the year 2020, online consumer shopping hit $813 billion, and is expected to pass $1 trillion in the year 2023. By following the trends, marketing techniques also need to shift accordingly, making online marketing the next focus for many companies. Modern demands for small businesses require modern solutions, so here is where we can get creative by applying a new marketing strategy. While word-of-mouth advertising, a type of referral marketing, is by no means "modern", it still is an incredibly effective method to increase brand awareness and image. An affiliate marketing strategy utilizes an affiliate to advertise a product amongst their audience in order to generate traffic, being paid a commission for each action or sale made. Affiliate programs oversee long-term engagement rates, traffic analytics, and payment models for partnerships between affiliate merchants and advertisers. The techniques and programs needed to kickstart your company on the market are already out on the table, so let's take a look at what they are exactly, and how they work.
How affiliate marketing works for small businesses?
Now that we've defined the main characteristics of affiliate marketing, let's get down to how exactly it works. As mentioned previously, an affiliate can approach either a business within their niche, or an affiliate network that has affiliate programs set up. Alternatively, a small business looking to increase traffic or sales can also search for affiliates themselves or through networks.
Once the agreement is established between the affiliate merchant and the affiliate marketer, a referral link with a unique code is provided to the affiliates for them to share on their preferred social media platforms. They then create promotional content about the affiliate product and share it on different social networks. This type of content includes banner advertisements, a social media post or in YouTube product review videos. Post Affiliate Pro gives a quick rundown on some of the best promotional materials to use for advertising here. Once a potential customer is interested, they click on the affiliate link, which is recorded on the affiliate platform. Depending on the aforementioned business objectives, the affiliate is paid a commission depending on the action completed. Here are a few of the most common commission models utilized by businesses and affiliate networks:
Pay Per Sale
A Pay Per Sale payment method is one in which the affiliate merchant only pays the affiliate for actual sales of either digital products or physical products, as well as services. For merchants who want to see quick results, this is a safe option. The commission rate is based on a percentage of the purchase price or a predetermined amount.
Pay Per Action
By using the Pay Per Action model, affiliates are paid based on how many customers complete the desired action, such as subscribing to a service, signing up to email lists, or filling out a form. This enables businesses to pay out affiliate commissions only when their objective is met by increasing their conversion rate, making it one of the more cost-efficient marketing methods.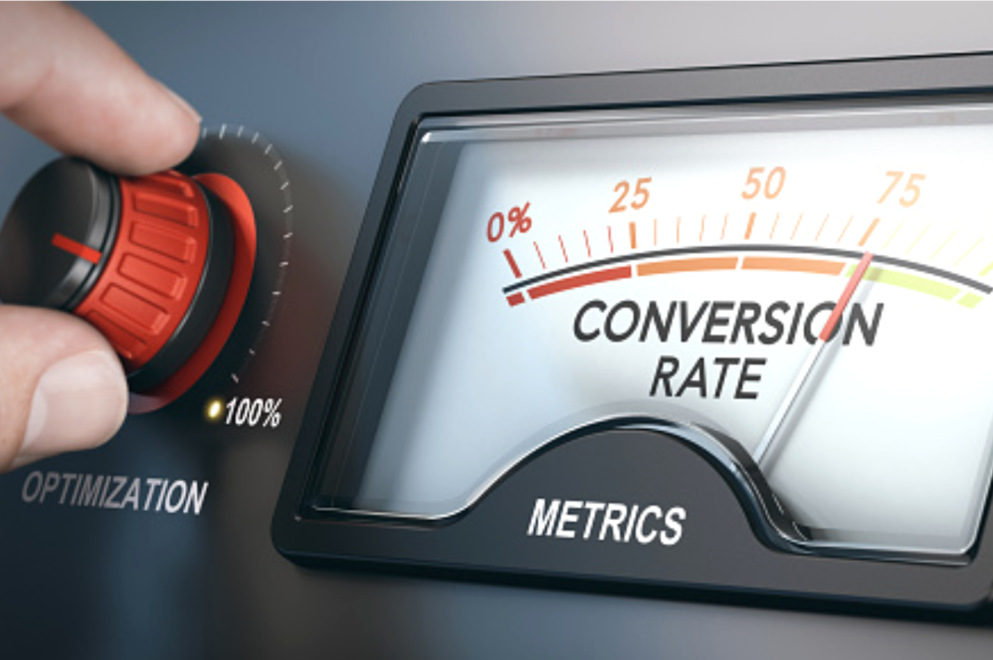 Pay Per Install
According to the Pay per install model, affiliates get paid an amount each time the merchant's app is installed on a mobile device. Purchasing mobile-specific advertising in this manner is cost-effective, as you would only pay if your offer or software were installed or downloaded by a mobile user.
Pay Per Lead
The Pay Per Lead method means the merchant pays an affiliate to generate leads to their website. In most cases, a lead is a signup that gathers contact information, usually their email address, and occasionally demographic information. While no payments are made if there are no sign-ups, a lead is still compensated for whether the potential customer makes a purchase or not. Since the potential customer has entered the marketing funnel, the merchant takes care of the remainder of the buying journey.
Pay Per Click
The Pay Per Click method is when the merchant pays affiliates for each click on an ad, which redirects them to the merchant's website. Affiliate merchants typically use this method when they want affiliates to drive high traffic to their website. By promoting these ads on their own website, affiliates earn revenue from their visitors while increasing website traffic for merchants.
What are affiliate marketing programs?
After elaborating on affiliate marketing and its entire process, we can turn our attention to affiliate marketing programs and what they are. An affiliate marketing program is a contractual agreement where a merchant pays an affiliate commission for generating sales or actions. These agreements consist of data tracking, payment systems, email updates, and a wide range of other features.
Now that online presence is skyrocketing by the year, many business owners have taken to affiliate marketing due to its undeniable success rate. As of 2023, the affiliate marketing industry is expected to reach $12 billion, nearly tripling within the last decade. While some businesses create their own in-house affiliate programs from scratch, there are also affiliate networks that can set the arrangements up and manage the entire affiliate program. There are different types of affiliate programs depending on the affiliate network, so it's ideal to search around and find the most cost-effective referral programs your business can utilize.
When is the best time to start an affiliate marketing campaign?
With all the workings of affiliate marketing out on the table, it's time to ask yourself some questions to guide the process of beginning an affiliate program as efficiently as possible. Affiliate marketing is being used increasingly amongst small businesses to increase brand awareness, promote certain products, and create a positive reputation. As affiliates use and promote your products, they build social proof through the creation of positive reviews, testimonials, and garnished recommendations to their audience. In a recent study, 65% of merchants using affiliate programs claimed it brought up to 20% of their annual revenue. Take a moment to consider these factors when planning your affiliate campaigns.
1. Can you pay for an affiliate program?
Knowing your budget is key here, so make sure you know your company's numbers inside and out before taking on an affiliate program. Check your profit margins to decide if you are able to offer appealing incentives to affiliates.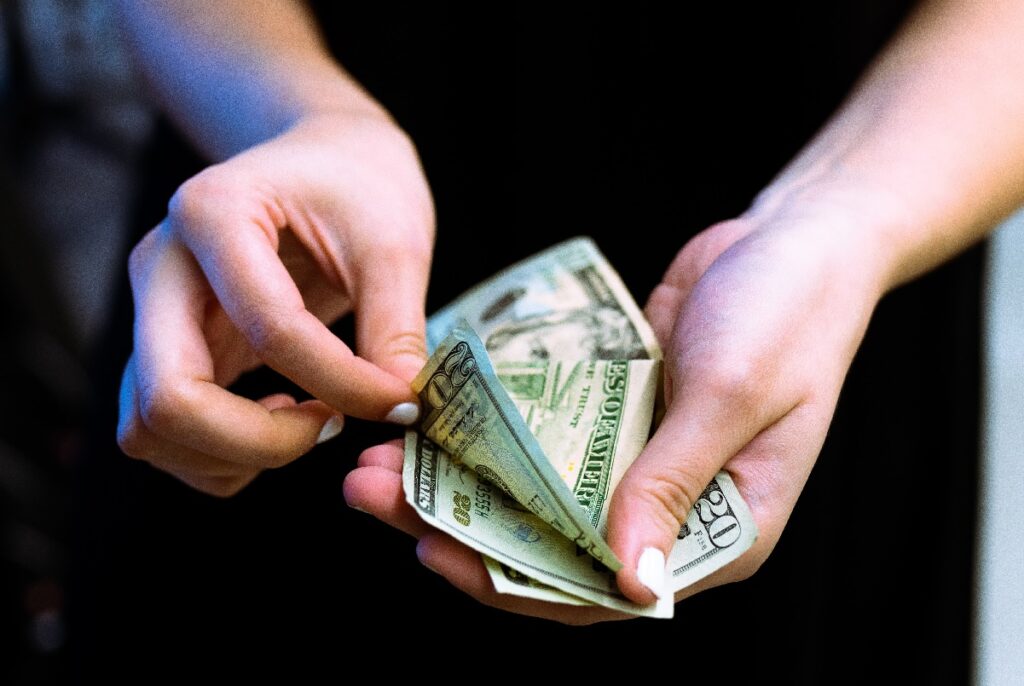 2. Are you able to pay your affiliates?
As we have covered previously, one of the benefits of affiliate marketing is that you don't compensate the affiliate until the sale or action has been confirmed. This means that you don't have a constant outflow of payments unless there is guaranteed income. While this sounds safe, it's still important to run down your budget to make sure you're able to pay your affiliates enough commission to keep them motivated! High incentives may be tough to commit to depending on your type of products and the niche, especially if you're just beginning your business. Some affiliate marketing platforms can help small businesses put a program together so that their commissions are attractive to affiliates, incentivizing them to push your product harder!
3. Does your product appeal to a large audience?
Having an affiliate product that is appealing goes a long way, especially when it comes to marketing. While some products may be desirable to a certain niche, having generally appealing products will be easier to promote to a large audience. Products with less appeal are harder to push, whereas products that have mass appeal just need a nudge, in this case, by the affiliate, to get the ball rolling! Try considering whether your product is appealing to enough people for affiliate marketing to be cost-efficient.
10 reasons your small business should start an affiliate program
User generated content to build brand awareness
When it comes to social media platforms, user generated content goes a long way – literally! Influencers are especially skilled at using a combination of valuable content and engagement techniques, along with their personal charm, to bring attention to your products. This kind of social media marketing allows for brand awareness to grow tremendously, since your affiliate is bringing in thousands of impressions that you otherwise would have had to pay for. Let's say you have 5 affiliates in your current program who promote your brand to their 20,000 followers. News of your brand has just reached up to 100,000 people specifically in your target niche without having to pay for impressions. Now, depending on a few factors, you can definitely increase your customer base by using affiliate marketing. When evaluating overall traffic, 60% of companies claimed that influencer marketing brought a better quality customer base than other forms of marketing. Having influencers share promotional content for your brand on various social media platforms, such as Instagram, TikTok, Facebook, and even on blogs or Pinterest, increases your overall reach in a shorter time frame. Creating advertisements for mobile settings also increases the likelihood of being noticed, as more than half of all internet traffic shop from their mobile devices! Overall, content marketing is a natural way to get more positive reviews shared about your brand.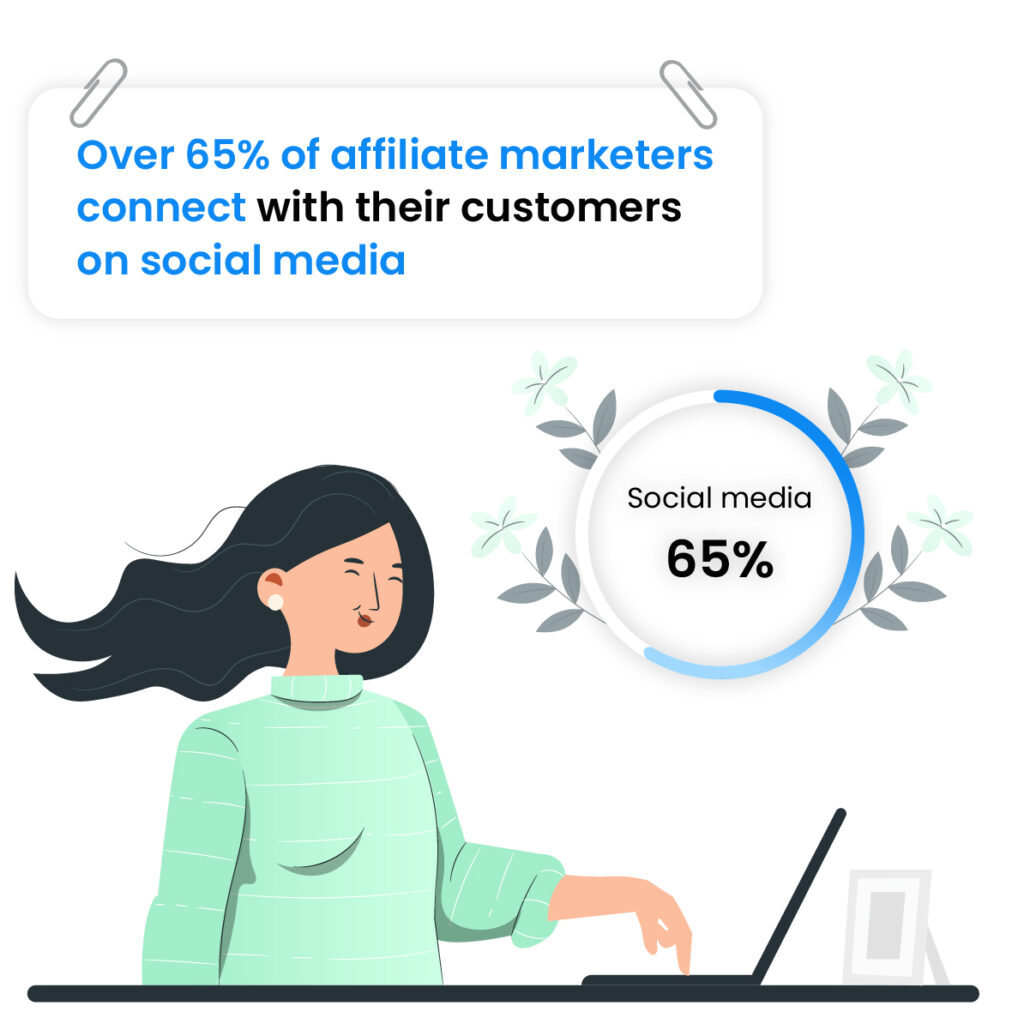 Make partnerships
Social media networks are notoriously vast, so you never know who you might meet! Through affiliate marketing, you can make a lot of new partnerships not only with the affiliates themselves but also with other businesses. Having other companies or individuals as affiliate partners, especially within your niche, immediately broadens your audience and boosts your reputation. This increases your chance of affiliate income, while also allowing you to grow your customer base, for example with shared email lists. This is an effective marketing technique, also known as partnership marketing, where two companies collaborate and join forces in order to help each other reach their desired objectives. They say two heads are better than one, and it's no different in the case of affiliate marketing!
Boost SEO
Generating buzz around your product is a fantastic way to enhance your search engine optimization (SEO)! Content creators share promotional content, along with their referral link, on various platforms such as their social networks, blogs, or websites. The circulation of user generated posts, including posts, mentions and backlinks, help drive traffic to the affiliate sites. Along with increasing exposure to newer audiences, it also increases the chance that some of those who are interested will search it up and even share it themselves. For small business owners, having a high SEO ranking can help bring organic traffic as well as bump up the number of conversions!
Social Proof
Naturally, building trust is a key part of any relationship, and it's no different when it comes to social media influencers and their community. Long-term authenticity and transparency result in customers trusting in the word of influencers and affiliate marketers. Nowadays, recommendations from familiar faces are a huge factor when it comes to product consideration. That's why positive reviews and product testimonials videos are invaluable to the marketing process. Word of mouth marketing has always been known to be effective, so take advantage of the power of familiarity! Small business owners can leverage affiliate marketing for high levels of social proof, eventually increasing their sales.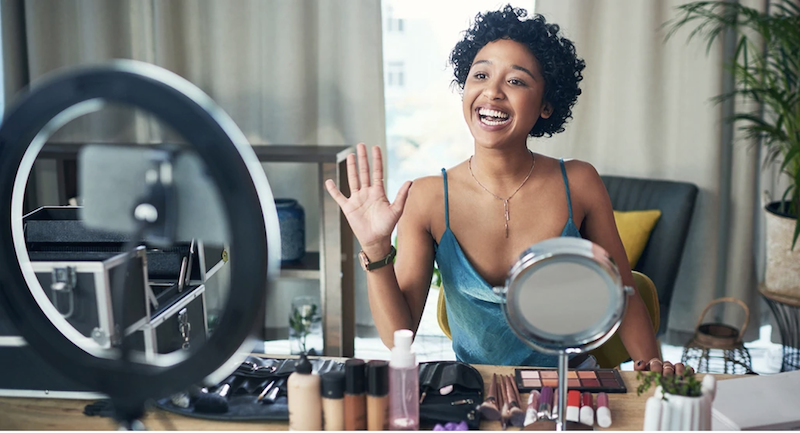 High ROI
Affiliate marketing is being utilized by businesses more and more because of its high return on investment (ROI). Approximately 73% of affiliate merchants' expectations are satisfied with the revenue generated from affiliate marketing. The costs for businesses to begin an affiliate marketing campaign are quite low in comparison to running a traditional marketing campaign because most of the production comes from the affiliates. Depending on the types of products or services, business owners can choose between various commission models. In most cases, the merchants will never overpay because all factors are available to be customized beforehand, avoiding any unforeseen expenses. As a small business, you are able to choose the commission rate you offer along with your desired objectives. Affiliate payments are made only when successful sales or actions are completed, so you won't pay without any activity.
Expand your audience
Starting affiliate marketing campaigns are a sure way to boost exposure quickly! Small businesses can expand their audiences by using affiliates to promote their products and services on various social media platforms to communities that they otherwise wouldn't have access to. By increasing the overall reach, the amount of potential customers that are interested in the products or services also grow. Providing a wide range of promotional materials can help affiliates make compelling and valuable content to share with their audience using posts, blogs and videos. According to studies, 90% of influencer marketers claim Instagram is the most important platform for advertising. Running an email campaign or displaying banner ads are also a great way for content creators to share with their audience. Finding micro influencers that have a strong community and high engagement on their posts works fantastic when they're within the targeted niche. By using these different methods in affiliate marketing, small businesses can broaden their reach efficiently and increase conversion rates.
Valuable Data
It's commonly known that knowledge is power, and the same applies to affiliate marketing as well! Knowing your metrics are extremely important with marketing, as they basically indicate how well or poorly your campaign is going. Monitoring key performance indicators (KPIs), such as the number of clicks, conversion rates, and geo tracking will give you a better idea of where your traffic is coming from and how successful the campaign is. Some affiliate networks, like Post Affiliate Pro, allow the customization of nearly every single aspect of your reports. Having such a highly detailed report helps you pinpoint the aspects of your campaign that need improvement, or contrarily, should be repeated! Using a software that offers a built-in affiliate management system allows businesses to build on themselves by constantly analyzing and improving their campaigns. Referring back to past campaigns, viewing certain trends and modifying your marketing strategy plays a big role in campaign growth. Different types of products require focus on different variables, so using an affiliate program that allows you to tweak and modify instantly means you don't have to waste any time or money on waiting for campaigns to end – just implement it!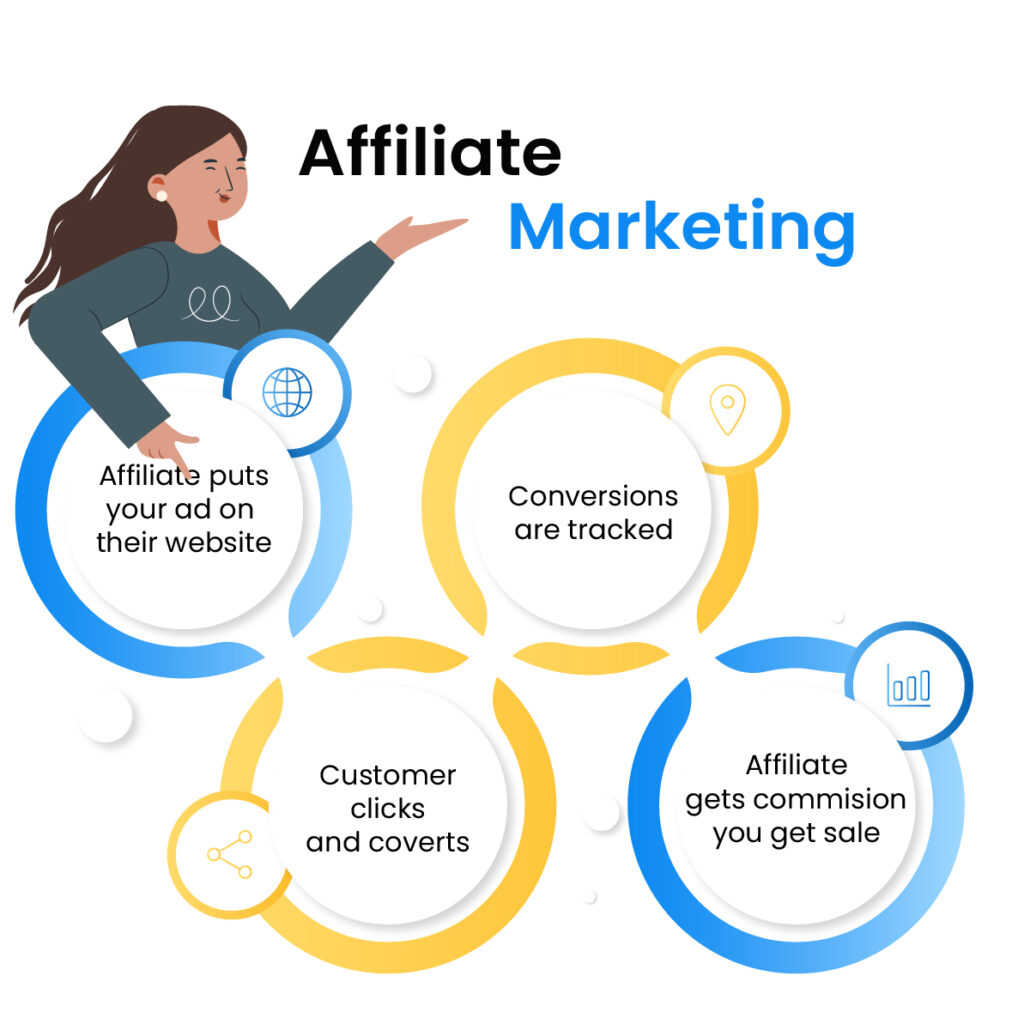 Control
If you're just starting a business or have recently opened one, you know that many aspects of being operational are sensitive, especially that of budgeting. By using a built-in affiliate management system, like that of Post Affiliate Pro, you are in control of campaign budgets, commission rates and individual affiliate rewards. After setting up your customizable affiliate dashboard and tailoring it to your business, important elements of the campaign, including affiliate payments, can be automated and modified within the software. If you see that some affiliates are not getting enough conversions, you have the option to cancel whenever you want or try out different commission schemes, such as multi tier commissions or a forced matrix. In order to drive sales continuously, there are many ways to implement reward systems to your top affiliates to keep them motivated. Appealing incentives can keep your affiliates driven, such as giving a higher percentage of commission to affiliates who generate more sales, or adding referral programs. Commission can also be increased on products or services that are less popular or harder to market. Everything is in your control to play to the strength of your business.
Using these affiliate platforms help monitor the performance of your affiliates and running campaigns. Most programs offer real-time tracking of important metrics such as the number of impressions, click-through rates, sales, and conversions. Performance levels of the campaign can also be narrowed down to a specific location, also known as geotargeting. Following your campaign so closely can give you an idea of the impact of your marketing efforts, and where it can be improved. Use these tools to build the ultimate affiliate strategy!
Easy to start
Although the last few points dove into how complex some types of affiliate programs can be, affiliate marketing is actually really easy to integrate into any company's campaign. Some affiliate networks like Post Affiliate Pro offer free integration with their affiliate marketing program, along with free demos and a 14-day trial. You can start and try out your affiliate marketing campaign simply with an email address. They also have a support team available 24/7 to help with any enquiry regarding the entire process. The first step is always the biggest one, so having an easy and convenient start helps get the ball rolling!
It's just waiting for you
With the undeniable reputation of word of mouth marketing, there's not much room to dispute the efficiency of affiliate marketing efforts. There are over 15,000 affiliate programs active in the US alone, with tens of thousands of affiliate marketers participating, and the number is growing rapidly. At this given moment, over 80% of businesses already use affiliate marketing, so the evidence of its efficiency is hard to miss. Compared to other traditional marketing methods, affiliate marketing comes in with low risk and high returns. Considering all of the aforementioned factors, you can finally take advantage of the power of social networks, set up your affiliate payments, and make the leap!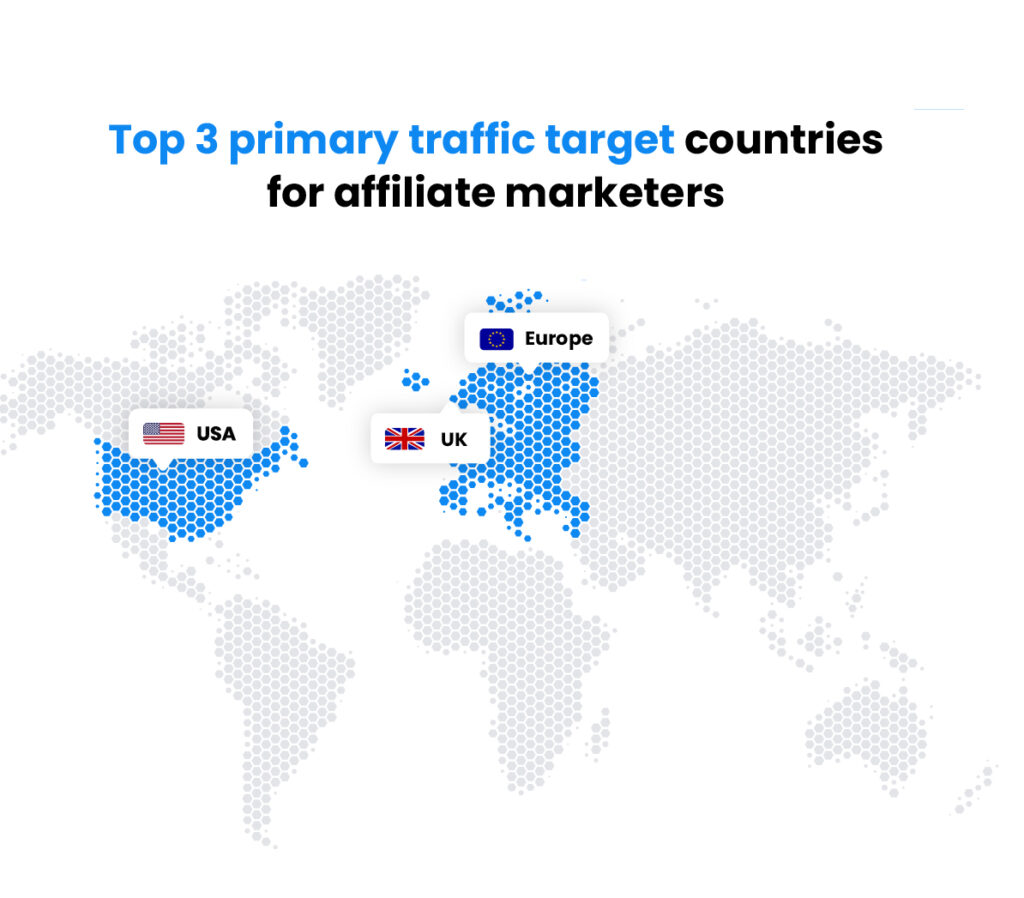 How to build your own affiliate program?
After covering all the important benefits of affiliate marketing, it's not surprising if you've finally decided to start your own affiliate program. Fortunately, with the vast collective knowledge of what's important, we can boil it down to a few key factors that should be prioritized. Here are some quick points to consider when creating your program to build your brand.
Find an affiliate management software
First things first, you need to find an affiliate management software that's appropriate for your business. Depending on the affiliate software, you have a multitude of features to choose from, including things like support team options, campaign limits, and multi tier commission options. As of now, Post Affiliate Pro is the most reviewed product on the market due to the wide range of its features and customization capabilities. For a monthly payment, they can integrate and set up an entire affiliate program for your physical or online business that can be modified at any time. Make sure to do your research and find the all-in-one platform that fits your campaign vision.
Secure brand identity
Another crucial step to take before beginning an affiliate program is to secure your brand identity. How do you want to proceed in the marketing space and interact with your customers? There are different approaches which have characteristics that may stand out, particularly omnichannel presence or multichannel marketing. While there is substantial meaning in their names, here is a quick overview of the key differences between these marketing approaches:
Omnichannel presence
This approach emphasizes a smooth and consistent buyer's experience that can be connected between different channels. Between your website, app, or phone options, the buyer's journey will not be too affected if they switch between them. Omnichannel marketing accentuates quality customer service and is dedicated more so to the customer experience as a whole.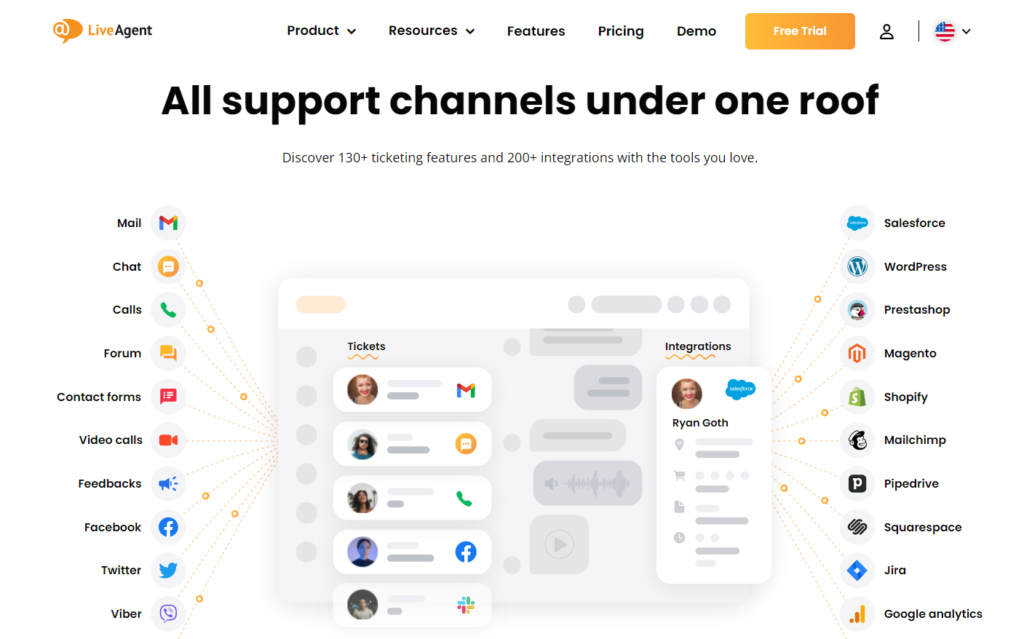 Multichannel marketing
This approach attempts to spread a brand's wings in the marketing space to as many channels as possible. By maximizing channels, the customer's engagement is what's important here. Multichannel marketing highlights the quantity of the channels, and values the customer engagement aspect.
To have an in-depth explanation of the differences between omnichannel presence and multichannel marketing, you can read more about it here, and decide which approach would better fit your brand's identity!
Comparison reviews are great
It's not only the quantity of affiliate marketing campaigns you have, but also the quality of the user generated content being shared about your product! Find affiliates who make comparisons and positive reviews to share on their blogs or YouTube channels. People love seeing products displayed in real-time because it gives them a better idea of how it actually is. Video reviews are much more informative for potential customers to see and imagine the product, leading to a higher chance of sales. This, combined with an affiliate who has a close relationship with their audience, can result in more loyal customers to your brand. This type of referral marketing works because of the transparency and high social proof generated.
Know your desired KPIs
Once you've established your objectives, next come the metrics and key performance indicators (KPIs) that will help measure the success of your campaign. For example, a few common KPIs are the number of clicks, engagement levels of affiliate partners, sales trends, and the number of conversions, although the list is exhaustive. If you know your desired KPIs, you can either hire a performance marketing manager to run the analytic reports, or you can use a thorough affiliate software, like Post Affiliate Pro, to manage all of your metrics yourself. All the KPI metrics can be found there and selected depending on your KPI list.
Find affiliates
Here is where the partnerships begin! There are many individuals looking to work with businesses who are growing their brand. This means that businesses can be selective and choose affiliates that are harmonious with their brand image. Choosing affiliates that are highly motivated and driven can lead to higher sales and potentially recurring customers. Here are a few things to consider when finding affiliate marketers:
Find unique affiliates who create quality content
Within your niche, there are going to be a wide range of social media influencers and content creators who share regularly with their audience on various social media platforms, whether Instagram, YouTube, or personal blogs. Find affiliates that resonate with your brand that can take your promotional material and create quality content. Not only does it give you a better brand image, but it also signifies their audience follows them for authenticity.
Make email templates to reach out to affiliate partners
Once you have your affiliate programs set up, you can make communications easier by creating email templates to reach out to your affiliate partners. This can inform them about new updates, upcoming promotions, any sort of new promotional material, or simply tips and tricks they could utilize. Offering discounts on products also influence the buyer's decision by over 80%, so including deals they can use is ideal! The size of your marketing campaign determines the amount of time you'd need to spend for individual communications, but email templates allow all affiliates to receive consistent information regularly.

Look at your competitor's commission rates
While your initial budget will play a big part in the commission rates, it's still a good call to check out your competitor's commission rates as well. This can give you a better idea of how to create appealing incentives for affiliates to work for you in a dedicated manner. If you can't beat commission rates, you can still organize reward systems, like referral programs, for the best affiliate marketers to compensate. Keeping your affiliates motivated is a major factor, so gather as much information as you can about how to optimize that! Then, both parties can earn money with affiliate marketing efforts.
Educate your affiliates
Since your affiliates will be representing your brand to some degree, it's crucial to educate them about your business, your vision, and your objectives overall. Allowing them to get to know your brand's image plays a huge role in how they will reflect it back to their audience. Giving them presentations, sample products, and promotional materials about the affiliate sites goes a long way. If an affiliate is confident about what they're promoting, it's visible and adds to the authenticity of the content. Email templates, as mentioned above, are also a great way to keep affiliates updates about upcoming changes. Businesses can grow rapidly, so make sure to avoid leaving your affiliates in the dark along the way.
Audit affiliate actions and accept feedback to improve conversions
You can audit the actions of each affiliate marketer using an audit log, such as this one here by Post Affiliate Pro. This creates an exhaustive audit log of specific metrics used to enhance campaign performance and keep track of actions (such as which affiliates used certain promotional content, or when they were modified). Getting regular reports and accepting feedback helps the campaign build on itself, and eventually improve campaign success.
Always have it in writing
Marketing campaigns can extend over long periods of time with many different affiliates, so it's possible that agreements can be quite complex. No matter the complexity of the affiliate strategy, you should always have everything in writing. A contractual agreement for the affiliate partnership should cover conditions including each party's responsibilities, ownership of intellectual property, and the termination circumstances. All details about the commission rate for the affiliate sales, as well as the frequency of the affiliate payments, should be elaborated in the contract. This will help you avoid sticky situations such as dealing with fake accounts or affiliate fraud. Remember, your campaigns are ultimately exposure, so keeping relationships clean with affiliate contracts right off the bat can save issues from arising later. Affiliate managers can elaborate more on this, but in the meantime you can read about it here for more information.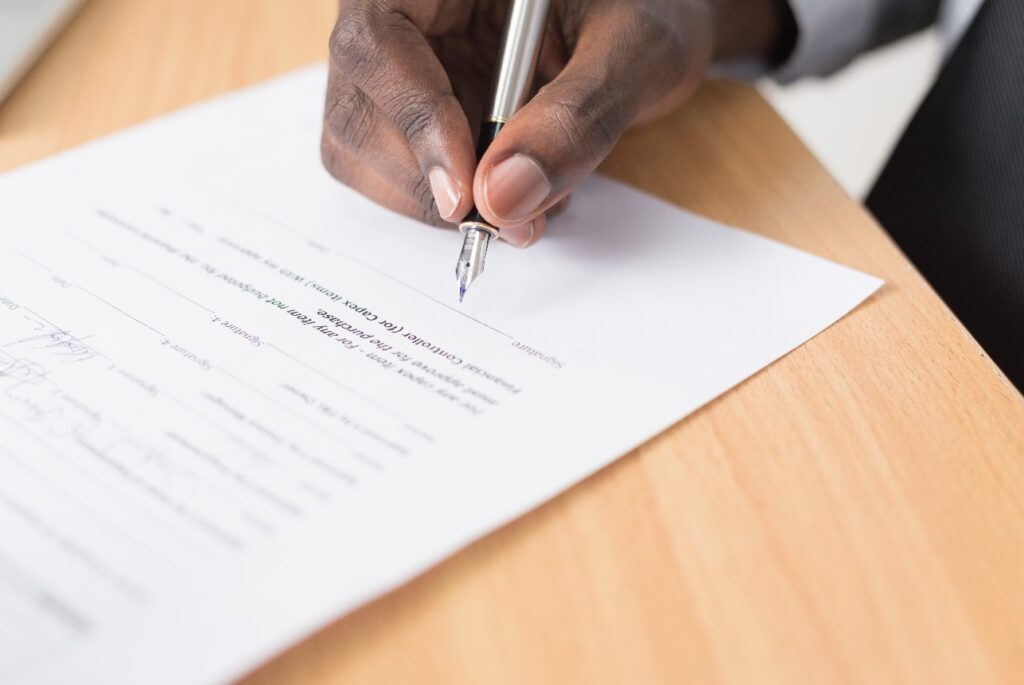 Conclusion
Affiliate marketing has irrefutably taken the lead since the recent digital shift in the marketing world. With such a cost-effective method of gaining exposure and generating leads in a niche audience, it's hard to ignore the many benefits of affiliate marketing. Enhancing your SEO, expanding to new audiences, and having a high ROI are all perks to starting an affiliate relationship. Fortunately, there are ample affiliate marketing softwares on the market, so it's good to do research on available features and packages. For businesses looking for an all-in-one platform (for affiliate management), Post Affiliate Pro has taken the spotlight with positive reviews and feature customization. Creating a quality affiliate marketing strategy can improve campaign performance and take your online business to a whole new level. Use these programs to enhance your affiliate marketing efforts, create email campaigns for your marketers and set up affiliate commission rates all in a single shot. The path has ultimately been illuminated, so if you have the tools and vision for success, all that's missing is your business!
Frequently

asked questions
Is affiliate marketing profitable for businesses?
Affiliate marketing has proved to be an extremely cost-effective marketing method as payments are only made when sales have been generated, therefore extending audience reach immensely while simultaneously increasing ROI.
What is affiliate marketing?
Affiliate marketing is a modern marketing strategy whereby a company, or affiliate merchant, uses an affiliate advertiser to promote a product or service and gain commissions on sales generated.
Where can I find affiliate tracking software?
The highest reviewed affiliate tracking software to date is Post Affiliate Pro, which has nearly every element of an affiliate program customizable.
Do many businesses use affiliate marketing?
he number of businesses that use affiliate marketing grows each year, with over 80% of companies already utilizing affiliate programs.
Is an affiliate tracking software difficult to integrate?
Integration can be difficult, but Post Affiliate Pro has a 24/7 customer success team that can guide you through integration of their tracking software.