As social media has exploded over the last two decades, we have also been introduced to something entirely new: the social media influencer.
You no longer have to be an A-list pop star or athlete to score sponsorship deals. Instead, people have amassed followers and built multi-million dollar brands just by using their smartphone. By becoming celebrities in their own right, influencers instantly became highly sought-after individuals for lucrative brand partnership deals.

For marketers, the rise of the social media influencer opened the door of opportunity for connecting with audiences in a new and more authentic way. Research shows that 49 percent of consumers depend on influencer recommendations and 40 percent say they purchased something after seeing it on social media. Social proof is no joke – it really works. By partnering with influencers, brands can get more exposure without all the heavily lifting that's required to promote your own offerings.
By nature, affiliate and influencer marketing have a lot of potential for overlap. Both of these strategies use a word-of-mouth approach that requires a third party to promote a product/service and educate consumers. In the past, affiliates have usually been limited to just bloggers. Nowadays, social media influencers with large followings on platforms such as Instagram and YouTube have proven to be equally as effective options for affiliate programs.
Why influencers make good affiliates
When it comes to affiliate marketing, lead generation is the name of the game. The goal is to drive as many buyers back to your website as possible and convert them to customers. Influencer marketing is a bit different as it's more of a brand awareness play, rather than strictly lead generation. That being said, influencers can still drive measurable results to your affiliate marketing efforts if you know how to choose the right people for the job.
At a glance, here are some main benefits of using influencers:
Build trust through social proof. The influencer machine is built on trust. Followers trust their favorite influencers to promote brands that they actually use and believe in.
Promote your product or service in a new, more subtle way. Influencers build their following by creating engaging content. This could be through videos, podcasts, blogs, etc. This allows you to promote your business through different mediums, without having to create the content yourself.
Educate and engage the consumer. Influencer content is designed to keep the audience's attention. Instead of trying to catch someone's eye as they're scrolling past a 15-second ad, the influencer can create an entire piece of content around your brand that will keep the viewer engaged for longer. They can describe how they used your product or service, what they liked and disliked about it, and share their recommendations.
Reach your niche. When choosing an influencer, you can get hyper-targeted in terms of working with someone that fits your brand's specific niche. When you're able to focus on a more narrow group of people, it's more likely that you will get better results. 
On the flip side, there are also some drawbacks to consider:
Cost. Traditionally, affiliates only make money if they make a sale. However, with influencers things are a bit different. Many Influencers charge a flat rate up front meaning that partnerships can get costly. Luckily, it's a standard in the business that prices are negotiable and brands have bargaining power when it comes to sponsorship deals. We'll discuss compensation more in detail later on.
Lack of creative control. When you partner with an influencer, you give up some creative control over how your brand is being represented. You no longer own the channel and have to trust that the influencer will paint your brand in a positive light. This isn't necessarily a bad thing, but definitely something to keep in mind. 
Measuring results. Depending on the type of business you have, it can often be difficult to measure influencer ROI. If you haven't already, investing in an affiliate marketing solution will allow you to better track your spend and results.
Picking the wrong influencer. Influencers make mistakes, even the high profile ones. When you decide to bring on an influencer to your affiliate program, you're agreeing to some level of risk that things may not go as planned. That's why doing research beforehand is crucial to a successful two-way partnership.
Like most marketing initiatives, whether or not you decide to invest in influencers will depend heavily on your specific business and its goals. Next, let's take a look at what factors you should consider when making a decision to partner with an influencer.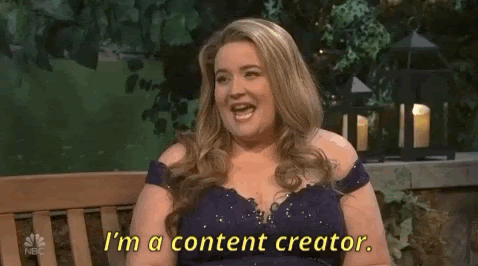 How to choose influencers for your affiliate program
It's important to look at an influencer partnership as an extension of your brand. The person you choose to partner with needs to align with your brand values and ultimately be someone that your audience can trust. As we've seen many times, influence is fleeting. A very successful YouTube personality can lose thousands of followers overnight if they make one bad decision. Those bad decisions can be seen as a direct reflection of your company. For this reason, it's crucial that marketers do their research prior to partnering with an influencer.
To help guide your efforts, follow these best practices for choosing the right influencer to promote your business:
Conduct preliminary audience research
It's important to do some preliminary research to determine whether or not your audience would be receptive to this type of marketing. If you already have a successful affiliate program in place, it's easy to assume that your audience is already following similar influencers on social media and would be receptive to this kind of brand partnership. However, it's always a good idea to do some additional research to confirm that there's real interest among your audience.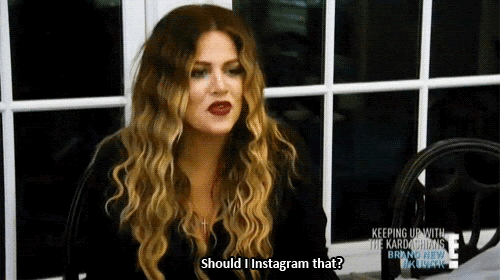 This research should help you determine which social media platform is most important to your audience. Some influencers are predominantly focused on one social media platform, while others have large followings across multiple. If your audience is most likely to be on TikTok instead of YouTube, then you will need to look for influencers that have the most engaged following on that specific social media network. If you're throwing money at a channel that your audience doesn't frequently visit, you're not going to see the results you hoped for. 
Set marketing goals
As with any new marketing initiative, it's important to set clear goals and objectives in order to guide your strategy. 
Here are a few examples of relevant goals to aim for:
Build brand awareness on a new platform
Drive traffic back to your website or a landing page
Grow sales revenue through conversions
Increase sign-ups for your email newsletter
Ask yourself, "what constitutes a successful partnership?" and go from there.
Familiarize yourself with types of influencers
Not all influencers are the same. Someone who considers themselves to be an influencer could have anywhere from 1000 to millions of followers. The type of influences you decide to partner with is just as important as the influencer themselves.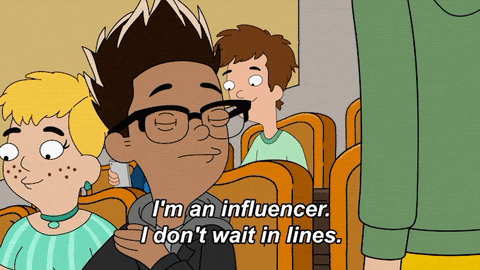 Here's a high level overview of the different types of social media influencers:
Nano influencer: Between 1000-100,000 followers. These influencers often have a more niche audience. Oftentimes these are experts in a specific field with a small, but loyal following. 
Micro influencer: Between 100,000-500,000 followers. These are rising social media stars that most likely still fit within a niche specific to their industry. 
Macro influencer: Between 500,000-1,000,000 followers. These are well-known influencers with a broad audience.
Celebrity: Celebrities are at the highest level of influence. These are well known public figures such as athletes and entertainers with millions of followers. 
It's easy to get stuck on follower count when organizing your influencer marketing strategy. However, the number of followers isn't always an accurate indicator of how successful an influencer is. Just because someone has half a million followers doesn't mean that their audience is actively engaged and interested in the content being posted. In some cases, fake followers may make up the follower base, so take a closer look at engagement metrics as a secondary source of information to help guide your decision. This is a much better way to gain insight into whether or not these followers are actually viewing and interacting with the influencer's content.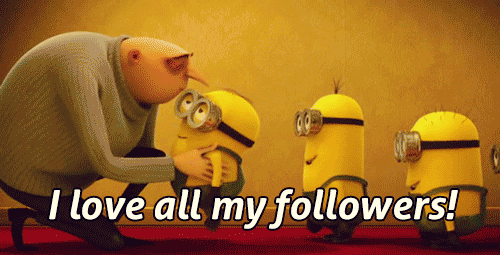 You may also want to consider how many influencers you have the budget for. If you're strictly considering a micro influencer strategy, then it's a good idea to include several people as part of your strategy. On the other hand, if you have a celebrity influencer on your radar then it's less likely you will need to find more than one. Of course, all of this depends on your budget.
Finding influencers
Once you've done your research and laid the groundwork for your influencer strategy, it's time to actually find the people you want to work with. One of the easiest ways to do this is by using an influencer marketing solution, many of which are available to marketers for free or have a trial option. These tools allow you to conduct advanced searches to find influencers and connect with them.
Another option is to just search for influencers on your own. Use hashtags that are relevant to your industry to see what kind of content pops up and who the leading influencers are in the space. Put yourself in the shoes of your audience. Get a feel for what kind of content you find most compelling and reach out to the influencer if you think you've found a good match. Influencers will often put their contact information somewhere on their social media profile, making it easy to get a hold of them. If the influencer doesn't have their information publicly available, there are many AI sales assistants out there that are designed to help salespeople and marketers find business contacts.
For example, let's say you work for a sustainable beauty brand and are looking to partner with an Instagram influencer. First, ideate several hashtags that are relevant to the green beauty industry. From there, run an Instagram search using those hashtags and see what kind of results appear. Instagram will also suggest additional hashtags that are related to your search. For this example, I use #sustainablebeauty.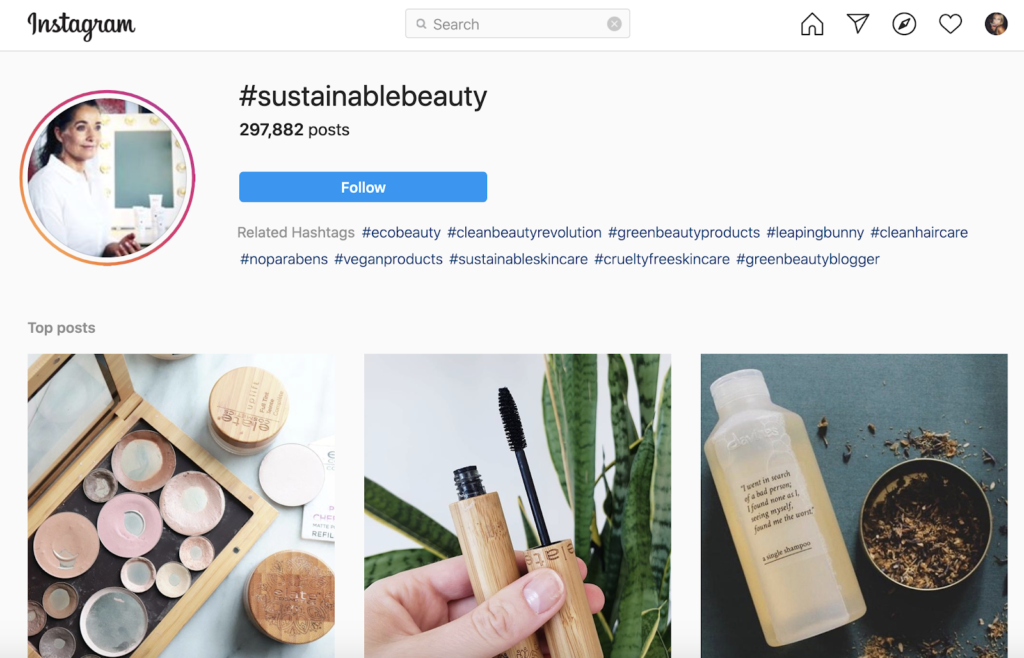 It's a good idea to keep a detailed spreadsheet of all your influencer contacts. This will help you keep track of which influencers you contact, details relate
Negotiate compensation
As mentioned previously, one of the main differences between working with influencers vs. traditional affiliates is the terms of compensation. With a traditional affiliate program, the affiliate is paid a commission only when they make a sale through their specific affiliate link. This tried-and-true method is popular because it's very low risk – you only have to pay if you see results. 
Most affiliate programs follow one of two models:
With a pay-per-click model, the goal is to drive traffic back to the company's website. The affiliate makes a small commission off of each website visitor that uses their link.
A cost-per-acquisition model is structured so the affiliate only makes money if a website visitor takes a certain action such as completing a sale or signing up for a newsletter
Influencers, however, will sometimes require brands to pay a flat fee upfront. This option is a bit more risky because you're paying them without seeing proven results. Costs will vary greatly by influencer, social media platform, and whether you promote the post with social media advertising or use free posting options. Luckily, most influencers are open to negotiation so you can come up with a solution that works well for both parties.
Concluding thoughts
Switching up your affiliate marketing strategy to include influencers can feel daunting, especially if you're new to the space. However, marketing is all about trial-and-error and pivoting to try something new can make all the difference if you use the right marketing analytics. With these tips in mind, you will be on your way to a mega-successful affiliate marketing program.