What is a pay per click?
Rewarding agents for their hard work is an inevitable part of every business. Affiliate marketing offers three ways to do this: pay per click, pay per lead and pay per sale.
Pay per click means that agents get paid for every click made by customers. This may be either clicking on links or on advertisement connected to you.
PPC Advertising: An Overview for Beginners | Surfside PPC11:21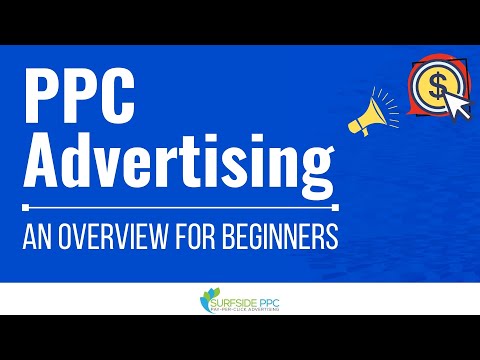 Surfside PPC
Topics
Overview of PPC advertising
How PPC advertising works
Benefits of PPC advertising
Differences between PPC, SEM, and SEO
PPC advertising process
Popular PPC advertising platforms
Video summary
This video provides a quick overview of pay-per-click (PPC) advertising for beginners. It explains that PPC advertising is any paid advertising campaign where advertisers pay for each click on their ads. The video also discusses how PPC ads can lead to website visits, app installs, phone calls, and other actions, and how Google Ads is the largest PPC advertising network. Additionally, it highlights the benefits of using PPC advertising, such as easily promoting offers and tracking return on ad spend. The video concludes by explaining the differences between PPC, search engine marketing (SEM), and search engine optimization (SEO), and provides a simplified PPC process for advertisers to follow. It also mentions some popular PPC advertising platforms like Google Ads, Microsoft Advertising, Facebook Ads, and more.
Frequently Asked Questions
How can I earn from pay-per-click?

Pay-per-click is a way for you to earn money from your website by charging advertisers for each ad that is clicked on by a visitor to your site.

How much does affiliate marketing pay per-click?

There is no set amount that affiliate marketing pays per-click, as it varies depending on the affiliate program and the advertiser. Some affiliate programs may pay as little as $0.01 per click, while others may pay as much as $5.00 per click.

How do you do affiliate marketing with PPC?

There are many different ways to approach affiliate marketing with PPC. Some affiliates choose to focus on building up a large following on social media, while others invest in paid advertising to reach a wider audience.