Without commission, affiliate marketing would basically be multi-level marketing. Commission drives affiliates which drive leads which drive conversions and ultimately drive sales. Post Affiliate Pro is a world class affiliate management software that wants to allow you every suitable option possible to not only pay your affiliates for their work but also encourage them through your own marketing strategies. Post Affiliate Pro is truly a unique software in that regard. here are ways that you can pay your affiliates.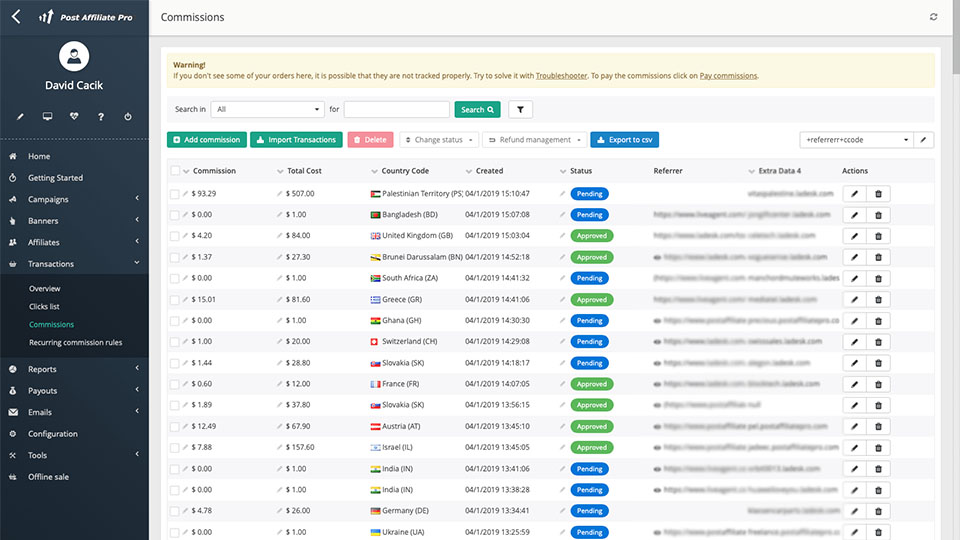 Commission per action
With Action Commissions, you can define actions that determine when commissions will be paid, such as "per action," "per click," and various other "per" scenarios.
The majority of affiliate software allows you to track only sales or leads. Your affiliates will receive commissions based on each action tracked by Post Affiliate Pro.
Commission rates motivate affiliates. Affiliates must be kept engaged by merchants. Commission rate regulation can motivate affiliates and drive sales. Having affiliates devise creative promotional strategies for your product will encourage affiliates to do so. Affiliates do everything they can to ensure visitors take the actions needed to earn commissions.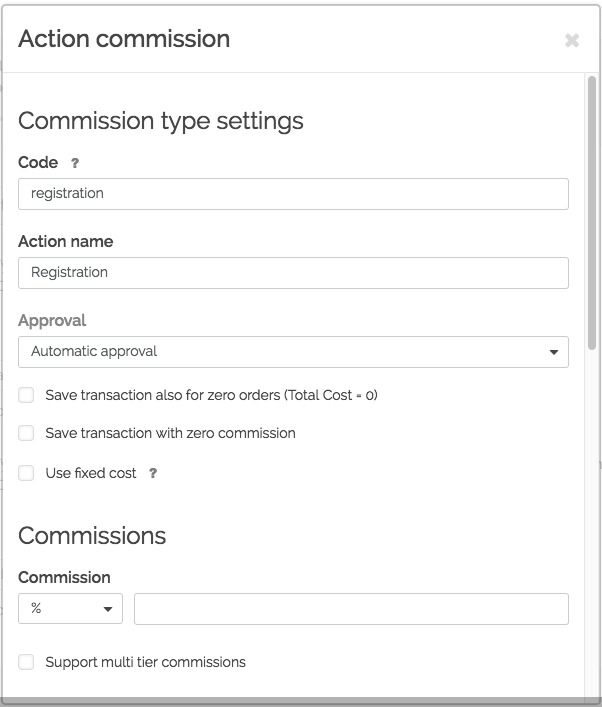 Commission groups
You can set a different commission for each affiliate partner within the same campaign when using the commission group feature. Affiliates can be divided into groups using this feature. The commissions earned by VIP affiliates, for example, will be higher than those earned by other affiliates. There are no limits to how many affiliates you can define in every campaign with Post Affiliate Pro.
Lifetime commission
Lifetime Commissions is a plugin which extends the capabilities of Post Affiliate Pro to support lifetime commissions. As soon as the customer makes a sale, the system will identify the affiliate who referred them (even if they didn't click on an affiliate link/banner again or used another device), and then pay that affiliate a commission.
Affiliates who are higher quality tend to sign up for lifetime commissions, since they are slower to ramp up. Developing sales funnels to convert cold traffic to income is the key to becoming a successful affiliate marketer. A real affiliate understands that, and is willing to invest in that income stream's development.
Multi-tier commissions
Using Post Affiliate Pro, you can define any number of commission tiers to apply to your multi-level marketing program. If an affiliate refers a new sale, you can pay his parent any part of the commission he earns. In case an affiliate refers a new sale, you can pay his parent any part of the commission he earns. You can define commissions on a level-by-level basis.
It is easy for businesses to market using affiliate marketing, and affiliates participating in campaigns have the potential to earn quite a bit of passive income.
Performance Rewards
When you implement performance rewards, you can check for various conditions, such as when an affiliate reaches a defined number of sales, and execute actions if the condition is met.
Other metric measuring features of Post Affiliate Pro help you identify the best affiliates, such as the top affiliate report.
Recurring commission
You can reward your affiliates for recurring payments, such as hosting or membership fees, with recurring commissions.
Recurring commissions for affiliates can be automatically generated with Post Affiliate Pro and Recurring Commissions during a set period (daily, weekly, monthly, etc.) or until you stop them, even if your payment processor does not support callbacks.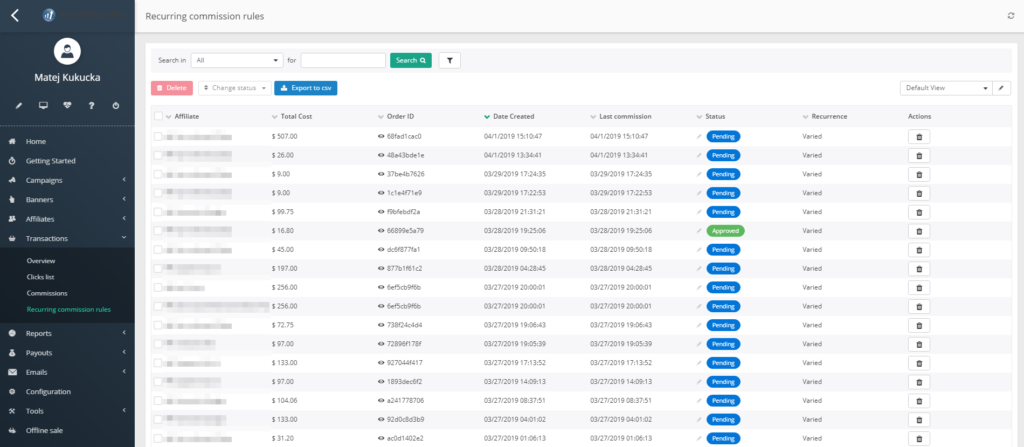 Split commissions
Split Commissions lets your company reward all affiliates who contributed to the referral of a particular sale. This feature was first implemented in Post Affiliate Pro.
As your affiliates receive commissions on every sale they refer, they will be motivated to promote steadily and with greater commitment, resulting in a higher commission rate.