December brings a new Post Affiliate Pro update 5.10.20.8. Take a look at the new improvements, fixes, a performance update in this new version. Let's start with new some of the new improvements.
New improvements
Affiliate photos in Affiliates manager
The 5.10.20.8 update now includes an update to the Affiliates manager. Affiliate photos are now visible in the affiliates manager for easy identification. Separate rows will resize in case a photo is attached.
Added security when changing merchant usernames
From now on, you will be required to confirm any changes to merchant usernames with your old password. This change has been implemented to help you avoid getting into trouble with scammers or anybody who might want to cause trouble in your account.
Data from click on referral commission
The new update lets you see data, like channels from click on referral commission. Previously, you had to manually check and search for clicks in the system which could get tedious. So say goodbye to the long searches and see important data immediately.
Aweber plugin update
Our Aweber plugin was working with OAuth 1.0. Aweber doesn't allow apps to be created with this type of authentication. We updated the plugin to work with OAuth 2.0 in the 5.10.20.8. update.
Stripe plugin updates
All payment notifications were considered as a payment for one subscriptions. However, there were cases when one transaction was actually a payment for a cart of items. This might've led to some confusions, so we added a way to track all cart items one by one. We also updated the Stripe plugin to so you can use it with restricted API keys. You can specify their permissions and revoke them at any time you want.
Tilda plugin update
Our Tilda plugin was outdated and it couldn't read some variable because old logs had a different structure. We updated the Tilda plugin so it works with the new data format.
Peformance update
We updated the performance of Post Affiliate Pro with a few tweaks, so it will run faster after the 5.10.28.8 update.
Automatic activation of paid features
Every paid feature you selected during account plan checkout screen will be active right from right after each update of your account.
Fixes and tweaks
Grid error in accounting
Some of you might have experienced a smaller bug in the accounting section. The grid wouldn't show up and you would get an error message. We have fixed this issue in the 5.10.20.8 update.
Private campaigns issue
The "Set default campaign private" setting didn't work when signup happened from a custom form. It worked fine when working with default forms. This issue has been fixed and you won't be getting more trouble from it.
Email notifications sent to affiliates
When the status of a commission is changed, you have the option to send a notification to the affiliate in a pop-up confirmation window. Even when some of you didn't check this option, the notification has been sent regardless of what you chose. This issue is no longer present in this update and notifications won't be sent if you won't choose to do so.
Payout variables problems
Whenever you used the send message feature, the payout variables were empty, and you would receive an error in the mail outbox. This problem is gone now and variables work as they should and show the true value.
Update errors
Some of the older foreign keys were causing troubles with updates of Post Affiliate Pro from versions older than 5.3.0.1. This is no longer a problem and the update shouldn't cause any errors.
The quick report is quicker
Quick report for loading action commissions was too slow. In some cases, it took longer than 30 seconds for customers with 175 action commissions. The quick report should be much quicker now so you won't have to wait.
API V2 Error removed
Post Affiliate Pro mobile app users might've experienced an error when trying to decline an affiliate during existing sessions. This error will no longer cause trouble in the phone app.
Logo upload problems
When some of our customers tried to upload a logo, they might've seen an error regarding the logo image size. This has been a problem even when the file didn't exceed the limit of 2400 x 2400 pixels. This issue is no longer present and logo upload will work smoothly from now on.
Affiliate name missing
Payout data wasn't visible in affiliate manager and you might've seen an error "Field userid does not exist in record". We removed this error.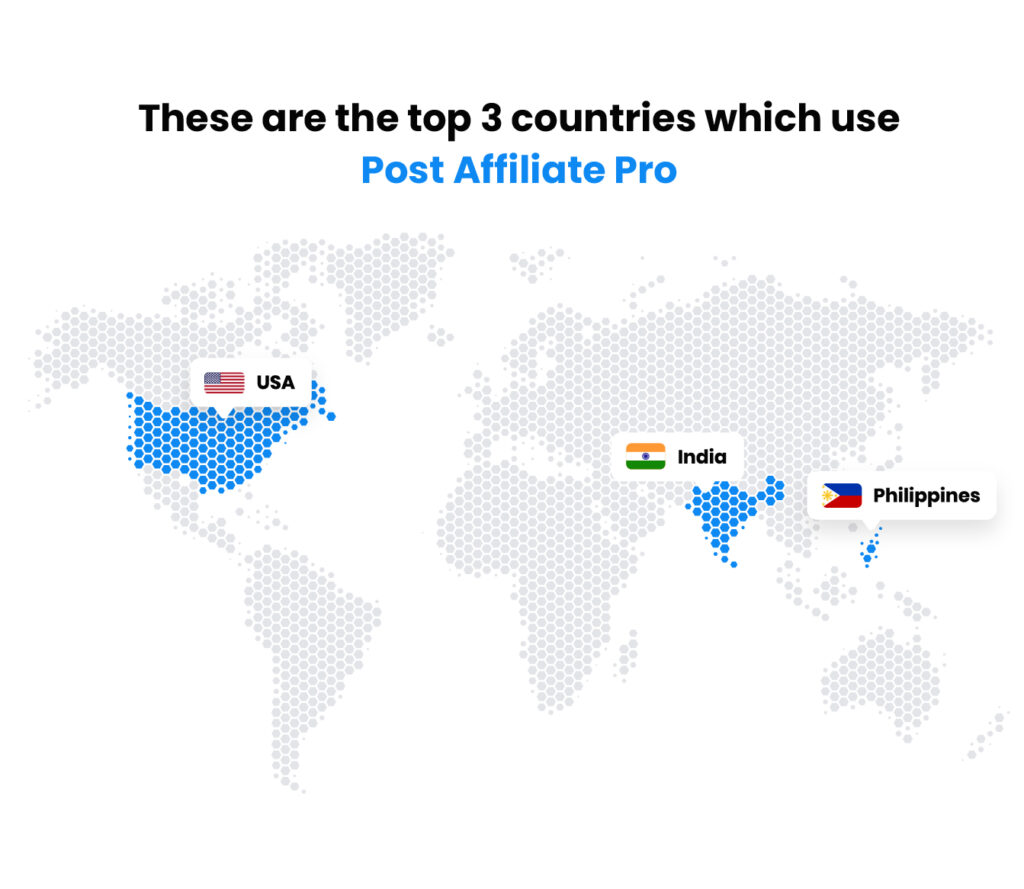 Do you have any ideas for future improvements?
We value your opinion and we work hard on making good work and giving you great products. The suggestions for improvements, bug fixes, and even new features often come directly from our clients. Let us know if you have any ideas for future improvements and you might see them in our future updates. Send us an email or start a chat to give us your feedback. We're looking forward to it.