Introduction
In this 2019 mobile affiliate marketing guide, we will tell you everything you need to know about affiliate marketing from your phone.
We'll take a brief look at what mobile affiliate marketing is and how it works, then dive straight into how you can use it to increase revenue.
In this complete guide to mobile affiliate marketing, we will look at the benefits and some of the challenges of affiliate marketing from your phone.
You'll also find a ton of useful resources and tips relating to all aspects of affiliate marketing from the convenience of your smartphone.
If you're an influencer or a business owner, and you want to know how important mobile affiliate marketing is, and why and how you should be doing it 2019 and beyond, then read on.
The Growing Importance Of Mobile Affiliate Marketing
Did you know that some people run their entire businesses using just a smartphone?
It's now been just over 4 years since the smartphone surpassed the desktop as the number one way to access the internet: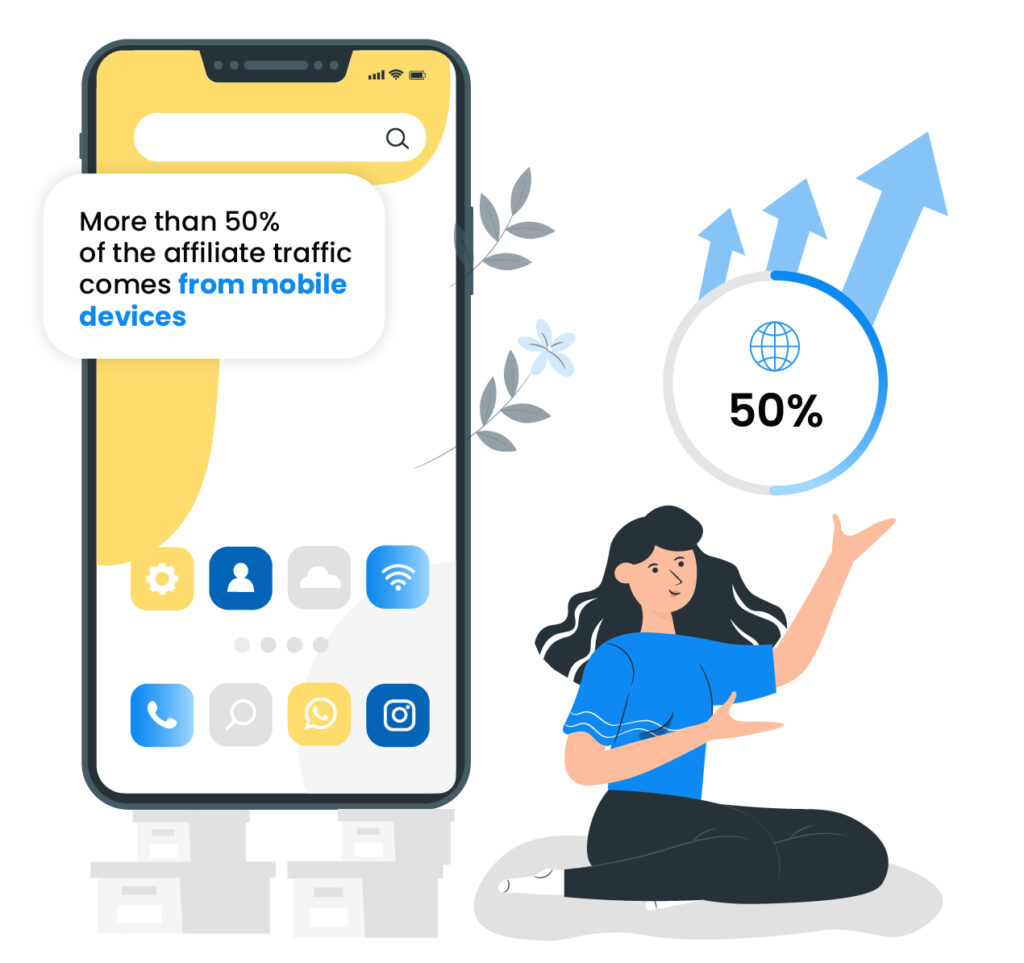 The number of smartphone users is set to hit 4.8 billion in 2019. That's over 62% of the global population.
Each year, more and more people are choosing to shop with their smartphones over desktop computers, laptops and other devices.
This means that mobile is where the majority of e-commerce customers can be found.
The following graph shows the share of e-commerce sales in the US that is attributed to mobile: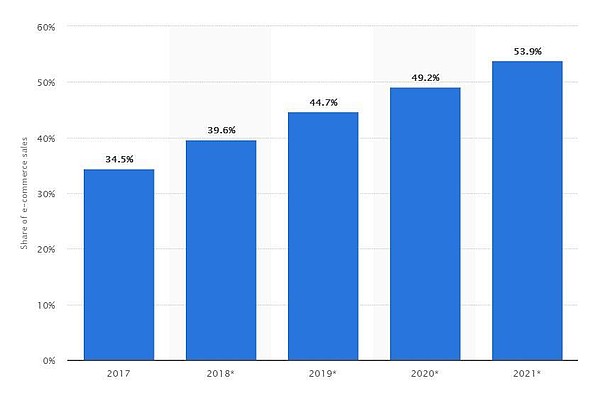 As you can see, by 2021, it is expected that over half of all e-commerce sales in the U.S will be gained via mobile.
This means it's now more important than ever for affiliate marketers to have a presence on mobile.
What Exactly Is Mobile Affiliate Marketing?
In an age of fully responsive websites that work equally well across multiple devices, the lines between regular affiliate marketing and mobile affiliate marketing have become extremely blurred.
The basic premise of any type of affiliate marketing (whether it's on mobile or not) is that someone (a business or influencer) promotes someone else's products or services in exchange for a cut: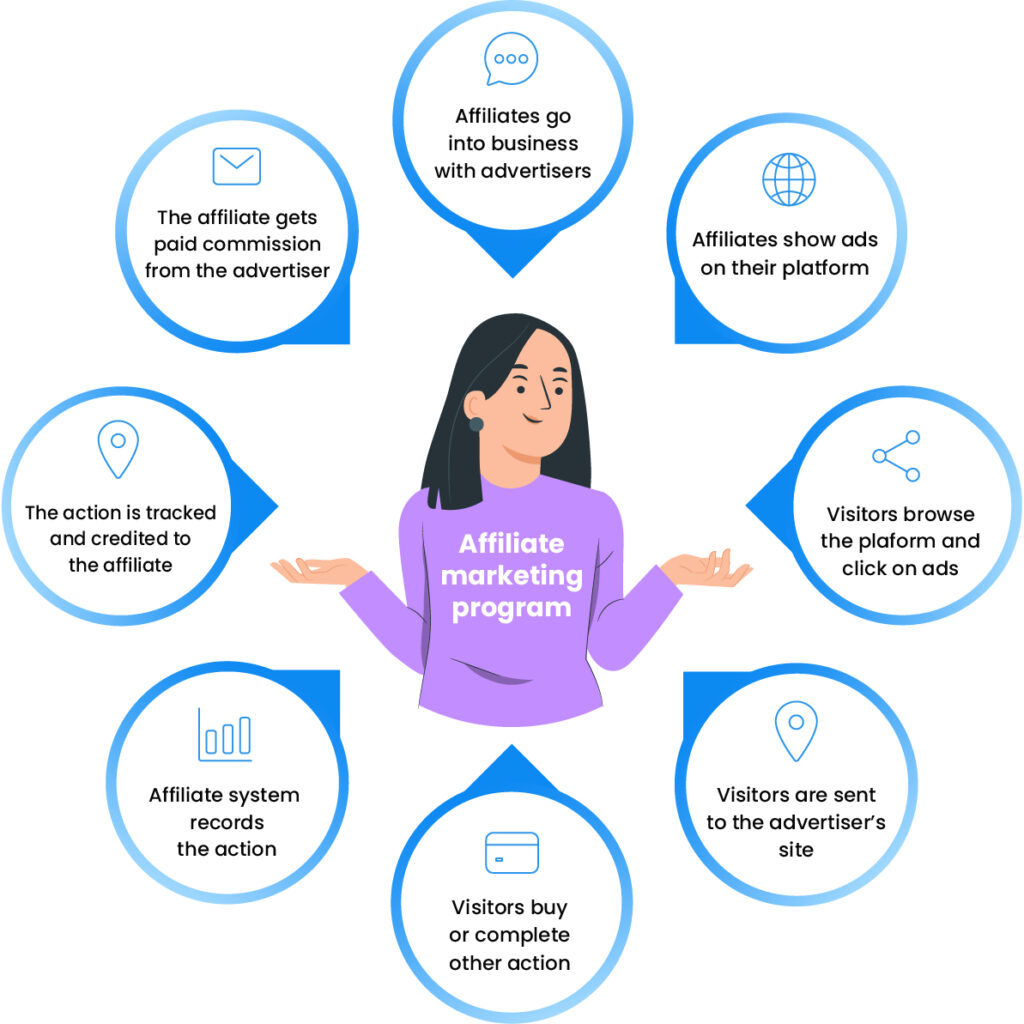 At its core then, affiliate marketing is an agreement between someone who wants to sell something and someone who is willing to promote that something.
Given that the same website (and therefore the same affiliate ads) can be viewed from either a smartphone or a desktop, mobile affiliate marketing is simply affiliate marketing that targets mobile users specifically. Often mobile affiliate marketing will involve the use of strategies and techniques that are geared towards smartphone users. Affiliate marketing is a rapidly growing industry. 8 out of 10 merchants now run at least one affiliate program: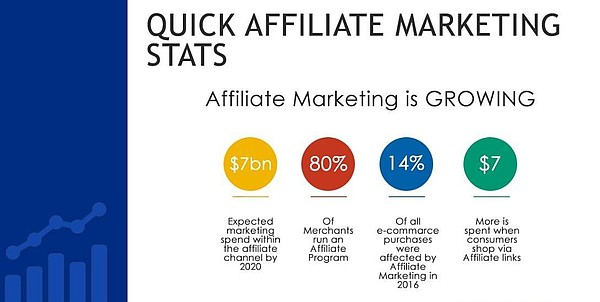 With figures like these, is hardly surprising that so many businesses and influencers alike are now scrambling to get a piece of the affiliate marketing pie. Almost anyone can be an affiliate, as it costs little to nothing to get started. However, the most successful affiliates tend to be bloggers, vloggers and other social media influencers. The best affiliates are able to demonstrate a genuine passion for a product or a brand, so both sides should always look for a good fit.
Mobile affiliate marketing has become increasingly popular in the age of social media, with many large corporations now relying heavily on the top influencers in their industry to promote their products or services. Unfortunately, this means that it's becoming increasingly difficult to find affiliates. But don't worry, there are lots of options open to affiliate marketers on both sides of the fence who are looking to maximise their chances of recruitment.
As Neil Patel explains, for both parties, using affiliate networks can help you ensure that your affiliate marketing strategies are competitive and on point:
What is Affiliate Marketing And How Can You Leverage It | Neil Patel04:18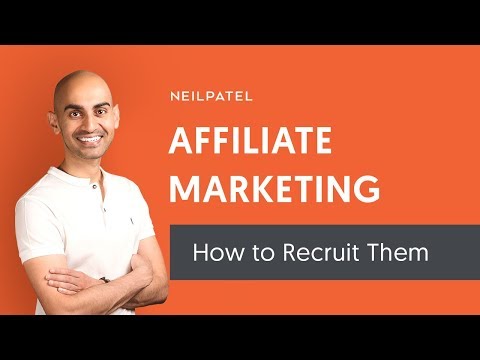 Neil Patel
The Pros Of Affiliate Marketing From Your Phone.
What are the benefits of affiliate marketing from your phone? Here are the top 3 pros of getting into mobile affiliate marketing:
There's plenty of room to manoeuvre
Yes, affiliate marketing from your phone is highly competitive.
However, due to the sheer size of the market and the fact that there are so many different niches to be targeted (and so many different ways to target them) there's still quite a bit of wiggle room in the market.
The market is continuously growing
As we've already established, the growth in mobile traffic is far superior to that of desktop.
The smartphone market is currently worth 355 billion, and all of the statistics from both the developed and developing world indicate that the market is likely to continue to grow for many more years.
There is an immense opportunity for targeting
Any marketer worth their salt knows that targeted offers perform better.
Mobile affiliate marketers can take advantage of advanced targeting opportunities based on location.
Geofencing, for example, is a highly effective way to target customers with offers based on their location and in real time.
US Supermarket chain Whole Foods, for example, has geofences around all of their stores to target known customers with personalised offers whenever they enter the vicinity.
Cleverley, Whole Foods have also set up geofences around their competitors' stores (a technique known as geo-conquesting) to incentivise their competitors' customers to choose to shop at a nearby Whole Foods store instead.
The Challenges Of Affiliate Marketing From Your Phone.
The benefits to affiliate marketing from your phone are pretty darn great. But there have to be a few downsides, right?
Here are some of the challenges to mobile affiliate marketing:
Design challenges
Sadly, there are still a lot of websites out there that are not properly designed for mobile.
Nothing kills conversions quicker than bad user experience, so make sure that your site is fully responsive before attempting any type of mobile affiliate marketing.
Lack of tools
A lot of the best marketing tools have been designed on desktops with desktop audiences in mind.
This means that in some cases, marketing tools won't easily translate to small screen use.
This can be quite frustrating, particularly if you have grown used to using a specific tool.
However, this is likely to change in the near future as the growth of the mobile market continues.
The small screen can negatively affect click-through rates
The huge difference in size between a laptop or desktop screen and a mobile screen means that users simply can't see as many search results or ads on their smartphones.
This is why it's important to always fully optimise both your website and your offers for mobile and tablets.
Ads that are lower down on the search list simply won't get as many clicks (or should I say taps?) on mobile for this reason.
What's The Deal With Mobile Affiliate Networks?
Mobile affiliate networks are a great way for mobile advertisers, app owners and businesses to take advantage of the mobile marketing boom.
These networks typically operate on a CPI (cost per install) or CPA (cost per action) revenue-sharing model, where the mobile affiliate network serves as the middleman between the seller and the marketer.
App affiliate networks, in particular, are really taking off. This is because the current marketplace is so saturated that app businesses need to find alternative revenue streams.
Affiliate marketing for mobile apps looks a little something like this: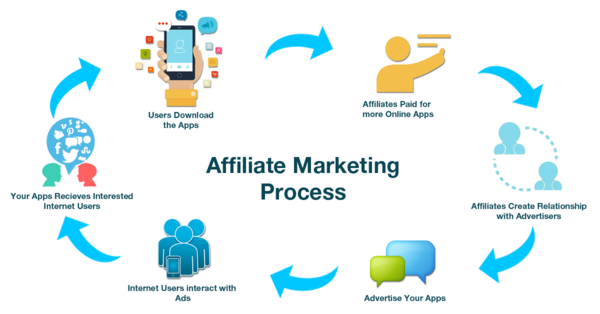 For, businesses that want to generate more revenue with their apps, or with any products they sell on mobile, partnering with a leading mobile affiliate network is a great strategy to adopt in order to achieve this.
8 Tips To Help You Take Advantage Of Mobile Affiliate Marketing:
Want to be successful in the mobile affiliate marketing game? Here are 8 of our top tips on how you can nail it:
1. Find a large traffic source
If you want to take advantage of mobile affiliate marketing, you'll need to direct a large amount of traffic or leads to an offer.
It's likely that only a small percentage of your audience will take up the offer, so the more people you can access the better.
You can learn more about traffic sources by watching this video:
Best Traffic Sources For Affiliate Marketing - Best 5 Traffic Sources 2017 | make me happy05:30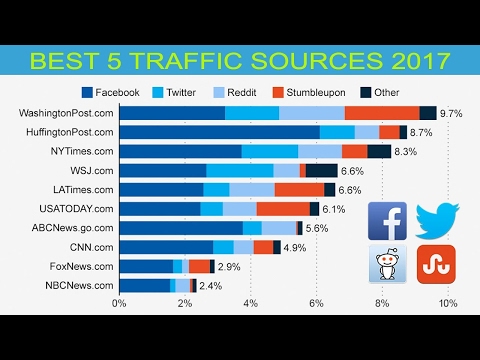 make me happy
2. Experiment with different offers
There's more than one way to skin a cat, so don't be afraid to try out multiple offer tactics when you're just getting started.
The goal is to find the right offer that works equally well for both you and your audience.
There are lots of offer types to choose from. Here are a few of the main ones:
Subscription – People are encouraged to subscribe to any type of service. This could be anything from food and drink deliveries to SaaS.
App installs – The affiliate is paid when a new user installs a promoted app.
Pay per call – The affiliate is paid when someone calls an advertised number. In some cases this will pay more depending on the length of the call.
Pay per sale – The affiliate gets paid when someone makes a purchase using a specific reference (usually a discount code).
Lead-based – This is usually paid out upon completion of an online form.
3. Take advantage of in-app traffic
In-app traffic is the biggest source of traffic on mobile, so you're definitely going to want to tap into that if you are in a position to.
Since there's more information about smartphone users compared to desktop users (location being the main one) you can really hone in and target a specific audience. This tactic works especially well when combined with geolocation.
4. Be competitive
Whatever your niche, in the mobile affiliate marketing world, you're likely to be up against some very stiff competition. It's therefore imperative that your offers are creative, attractive and unique.
5. Leverage social media
This one almost goes without saying, but it's worth a mention because of just how crucial it is to affiliate marketing success. You'll need to do a bit of research, choose your platforms carefully, and tweak your offers to suit each one.
6. Join an affiliate network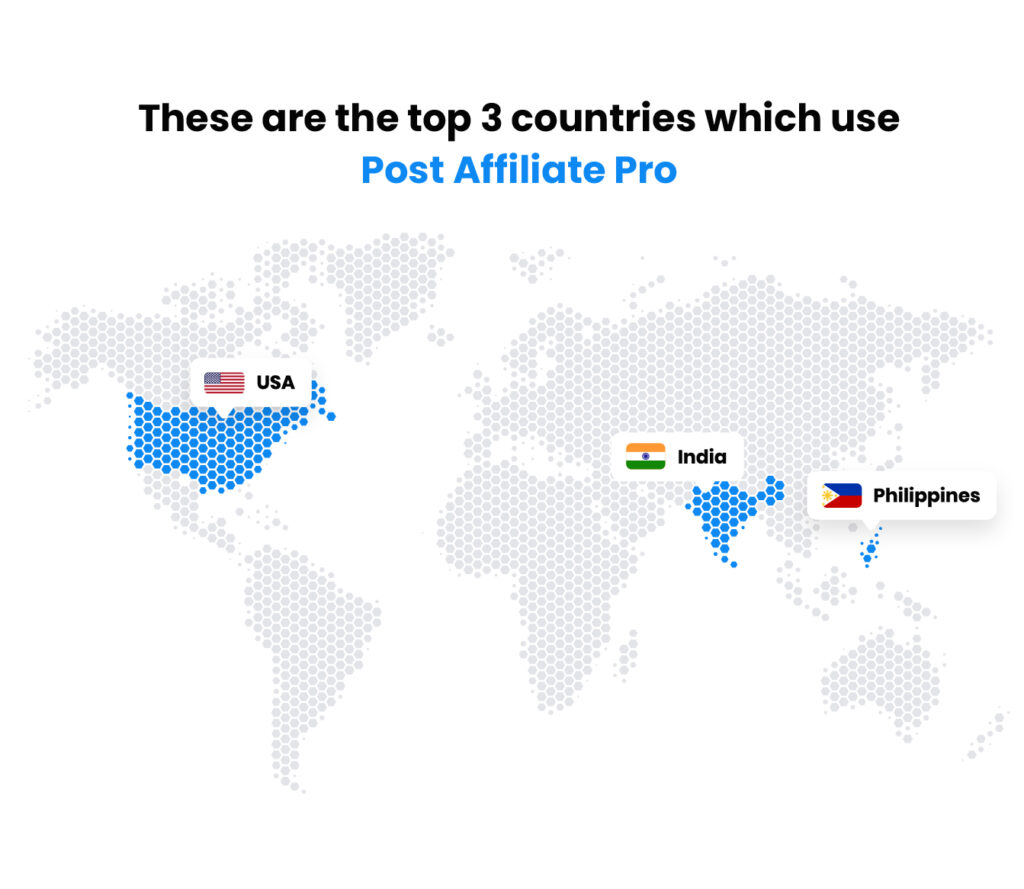 Whichever side of affiliate marketing you're on, you can always benefit from working with an affiliate network provider.
As discussed, these are the middlemen that connect businesses up with willing affiliates. A couple of taps on your smartphone is all it takes to get your affiliate marketing journey underway.
Affiliate networks that have large corporate clients and a good sized pool of direct advertisers can be worth their weight in gold. Influencers should consider taking advantage of these networks if they want to save time and get better payouts.
Other benefits to influencers of using an affiliate network might include:
Fast payouts.
Less risk (of not being paid).
Access to Analytics.
Access to a large pool of offers.
Access to offers in a variety of countries.
Access to optimisation tools.
More likely to get to hard-to-reach advertisers.
7. Create amazing visuals
The ability to produce professional quality images is key to affiliate marketing success: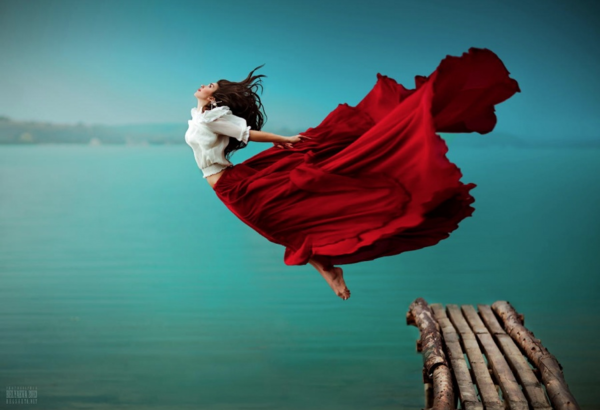 Luckily, nowadays it's easy to use your smartphone to create and edit amazing images that will grab the attention of your prospects.
8. Analyse data
For the purposes of mobile affiliate marketing, the data you'll want to analyse will relate to costs, conversions, clicks and visits.
Use relevant tracking tools and hone your methods based on the information you have coming in. Tracking tools are great for getting an overall view of how well any given strategy is working at any particular time.
They also allow you to quickly and easily figure out where you should be focusing your attention and efforts.
Let's Wrap This Up
So there you have it. You now know everything you need to know to get started with mobile affiliate marketing in 2019.
So what are you waiting for? Why not get working on your first mobile affiliate campaign right now!