For influencers and companies alike, affiliate marketing can truly work to their advantage. As a business, you will be able to get a bigger following, get more exposure for your products and services and improve your sales in a very short amount of time.
In order to get started though, you will need to know a few important things regarding affiliate marketing. Here are some things you should know and consider before starting an affiliate marketing program.
What Is Affiliate Marketing?
Affiliate marketing is a process which involves a company that wants to promote certain products or services as well as a person, usually online influencers or celebrities who wish to be the ones to promote those said products or services.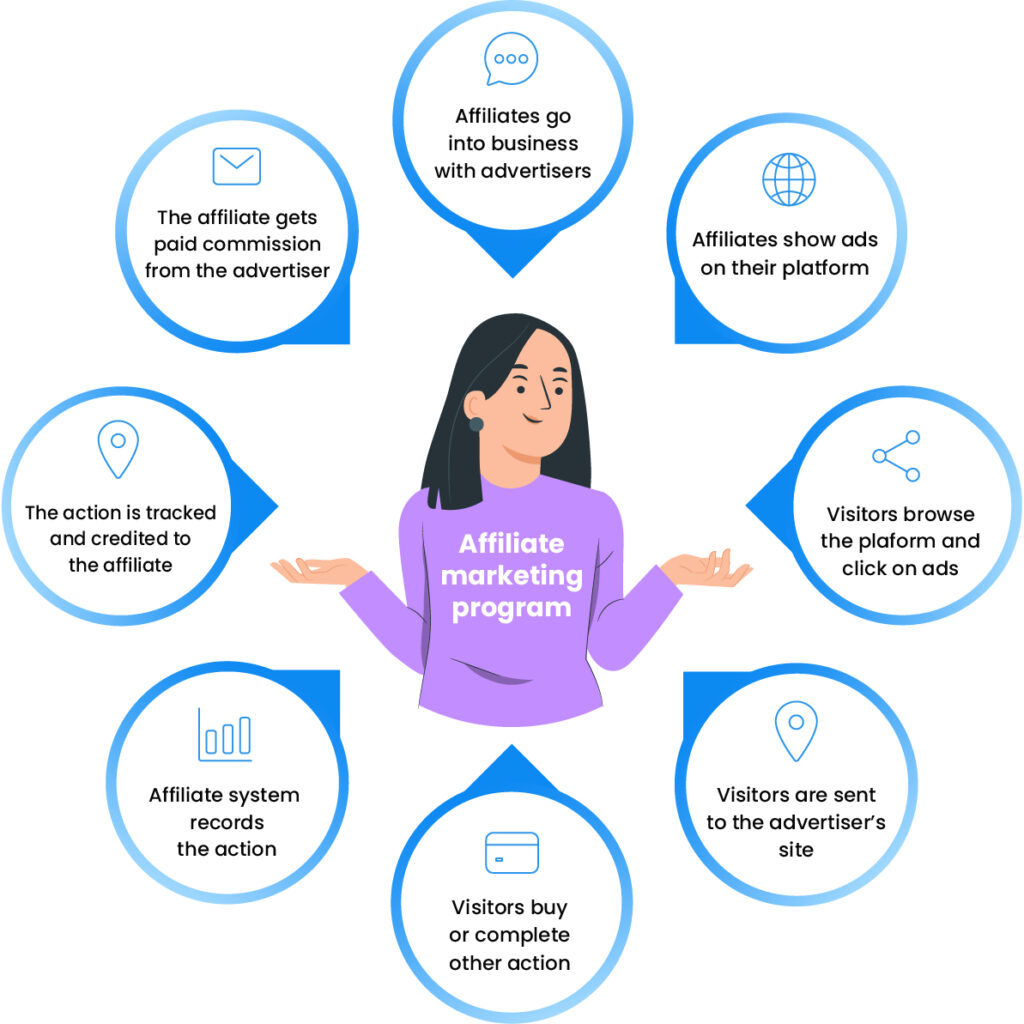 After you find and pick a product you like and that you believe will perform well online, all you have to do is pick an influencer of your choice in order to promote it. Through this process, the influencer will earn a piece of the profit for each sale that you make and you will be able to increase your sales without much effort.
Benefits Of Affiliate Marketing
There are many different reasons for a company to choose to start an affiliate marketing program. Here are some of the most important ones to keep in mind:
It Can Increase Your Sales Overnight
Depending on the following the influencer you work with has, you will be able to expose your products to thousands, possibly, even millions of people. One of the simplest examples you can think of is the Kardashian family and how quickly and easily they promoted waist trainers to their audience.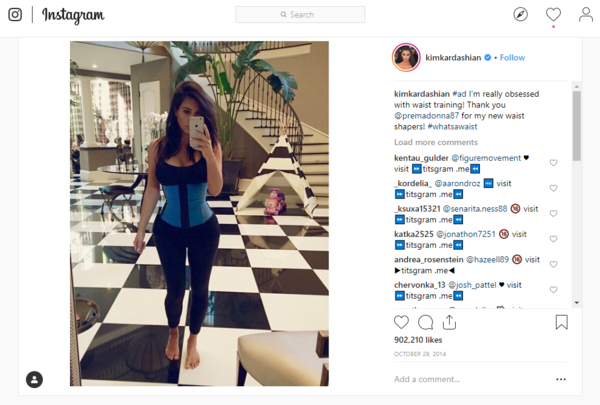 Not only have they helped their affiliates increase their sales in a very short amount of time thanks to their millions of combined followers but they have also helped turn waist trainers into a fashion, something that has given them even more popularity as many women wish to achieve their body type.
It Can Help You Network
Working with influencers through affiliate marketing can help you get to know many new and interesting people. Having someone popular represent your products and brand will surely help you attract more famous influencers and celebrities who will just at the opportunity of working with you.
Partnerships like these can last for months if not years and can prove to be benecitial for both parties in the long run. In general, influencers like to continue working with companies which treat them well and pay them on time as they earn a number of benefits from these professional relationships.
It Can Be More Personalized
With this type of marketing, you can always give your influencers/promoters the chance to pick their own way of promoting your product to their followers. Of course, you should provide them with some basic information regarding hashtags you wish to use or not making it sound fake or too promotional but you can always give them the chance to capture a picture or create a video which will make the promotion more personal.
This is something that their followers will notice too. The more natural the promotion looks the more trusted the influencer's opinion will be as the followers will believe the promoter actually is enjoying the product.
It Is Cheaper Than Regular Marketing
Another great benefit of affiliate marketing programs is how they can end up being a lot cheaper than regular marketing methods. First of all, you will have to work with only one person instead of an entire team and that can cut the cost of this process down by a lot.
When it comes to creating a billboard, a video or any other type of marketing campaign, you will have to work with many people who specialize in different things. An influencer is someone who usually creates their own content and can promote your products effectively through just a simple picture on their feed.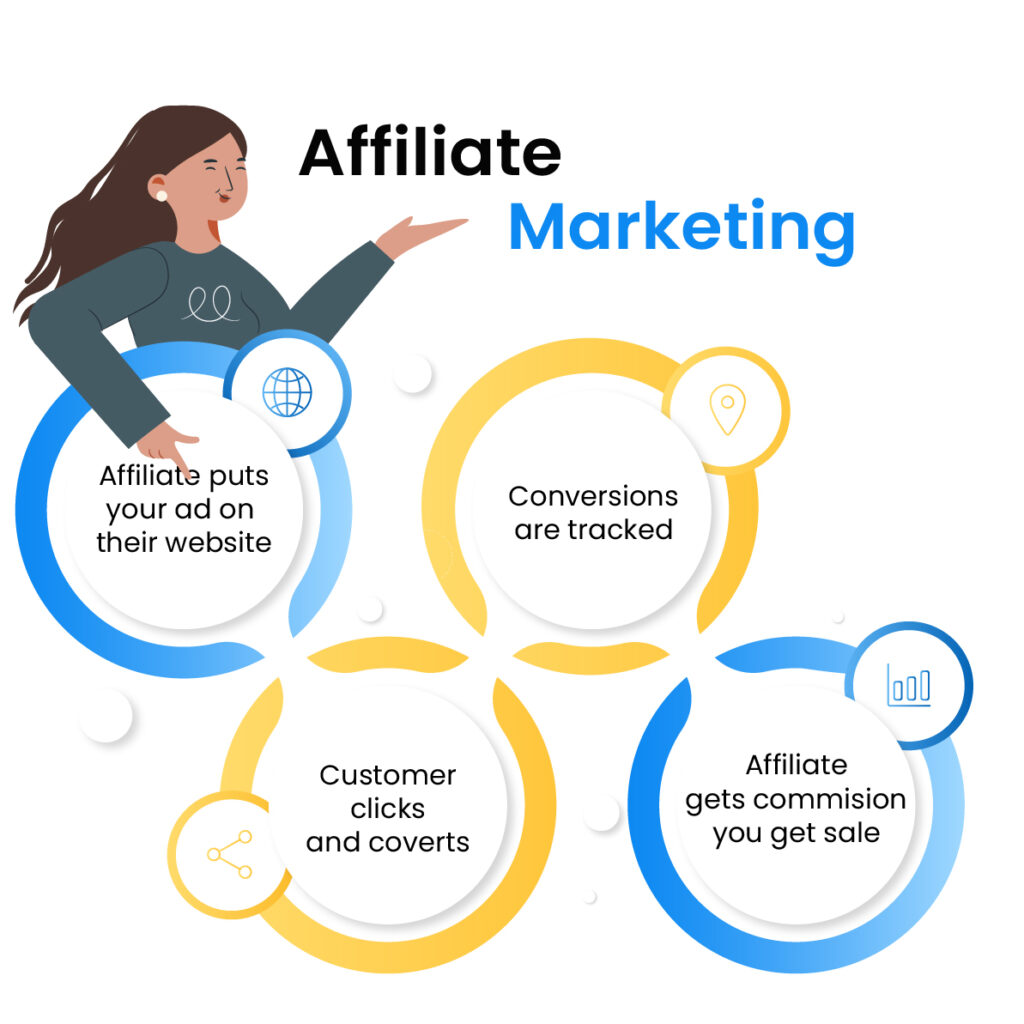 Things To Consider Beforehand
1. You will have to invest some money
Many people start thinking about creating an affiliate marketing program thinking that they will only have to spend money when the time comes to pay their promoter. Affiliate marketing isn't going to be completely free of charge for you at the beginning and you will have to calculate certain costs in advance.
First of all, you should discuss the way your promoter would like to be paid. Usually, when someone promotes a product, they get a percentage from the sales they help you achieve. As a company, you can either supply them with a discount code for their followers which will give them a percentage of the sale money whenever someone uses it. You can also simply decide on a fixed percentage from the beginning.
Your obligation in regards to the affiliate marketing program is to make sure that you supply your promoters with an amount of the products they will be promoting for you. Not only will you have to send them certain items for free, but you should also make sure to cover the shipping expenses and also the customs, depending on the country you are shipping the products to.
Taking care of these expenses might make you spend more than you expected, but it will help your brand seem more serious, professional and ready to create a stable and long-lasting partnership with your promoter.
On top of this, you might also want to invest in some specialized ads for the platform you wish to promote your products on. For example, if your influencer runs their social media page on Instagram, you can sponsor the post so that it appears on the feed of people who are interested in similar products.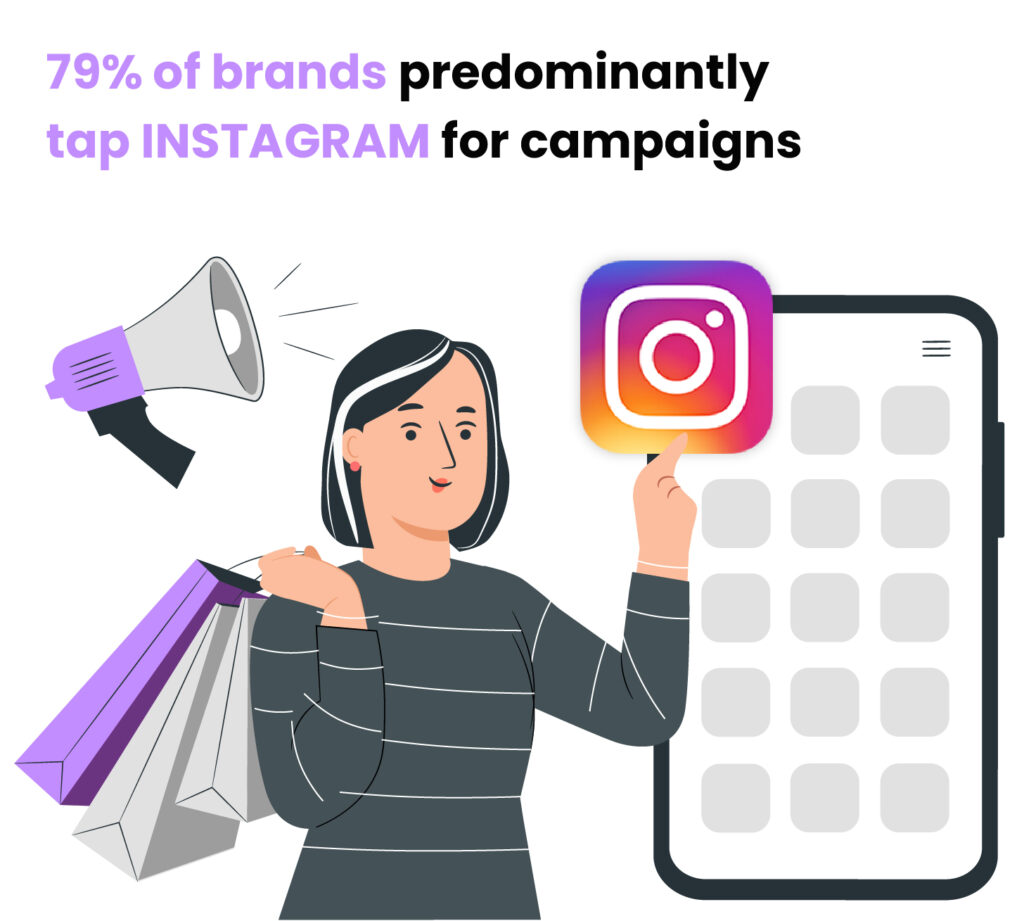 A small investment, in this case, will go a long way and you will definitely not even have to worry about spending some money in the beginning of a partnership. The following your promoter has will help you gain that money back in a very short amount of time.
2. You should have a business banking account
One of the things you should definitely do before you start your affiliate program is making sure you don't confuse your personal finances with your business ones. Even though you might be running your company on your own at first and if your company is still small, you should make sure to have a different business banking account for your company's needs.
This will help you arrange payments and other obligations related to affiliate marketing deals a lot easier. You can even hire someone to handle such exchanges when you expand your reach and work with more than one or two promoters. In any case, differentiating your business and personal finances is a good idea before you start getting into affiliate marketing.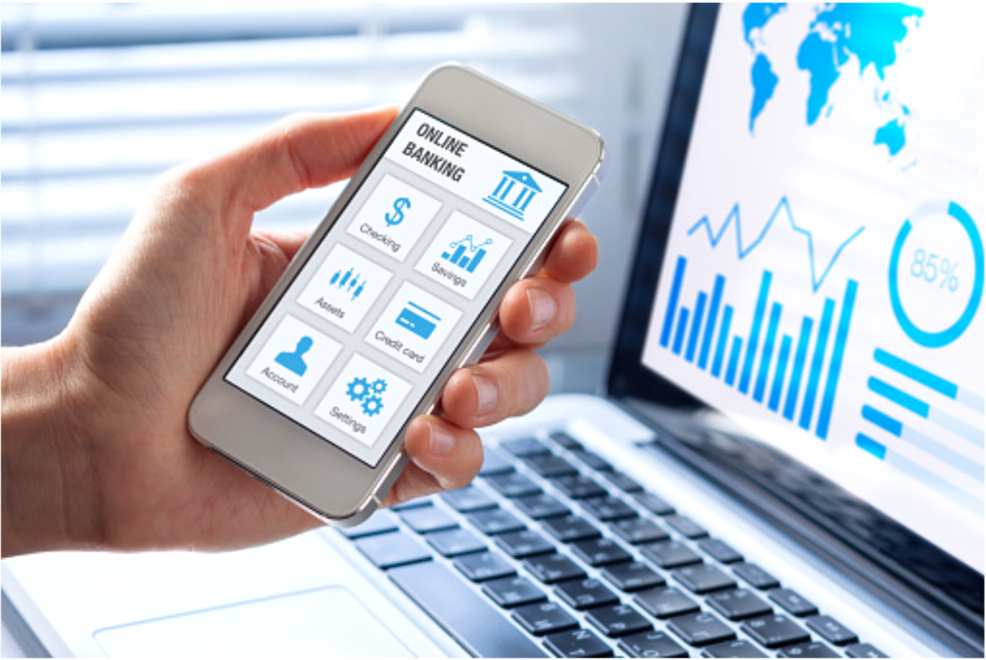 3. Thinking of taxes in advance
After creating your business account, you should also think about your legal obligations. After you have started working with influencers and have started seeing an increase in your earnings, you should also begin putting some money aside for your future taxes.
Depending on the country or state you live in, there will be different tax brackets you will have to deal with and you should know this before you begin with your affiliate business. This will take a lot of weight off your shoulders later on and will help you focus on things which are more important and profitable.
4. Affiliate marketing helps on a global sales scale
The influencers you work with in order to promote your products don't just have to come from one part of the world. We live in a time and day where the Internet is accessible by anyone and almost every business is working hard to be able to ship their products to every part of the world.
Working with promoters through affiliate marketing can help you reach new markets where your products will be used and loved. This is very easy to achieve in this case but you will have to be prepared to make some adjustments to the way you work. This is also exactly what Amazon is achieving through its very own affiliate site program, where it gives websites revenue for inking their products in their posts.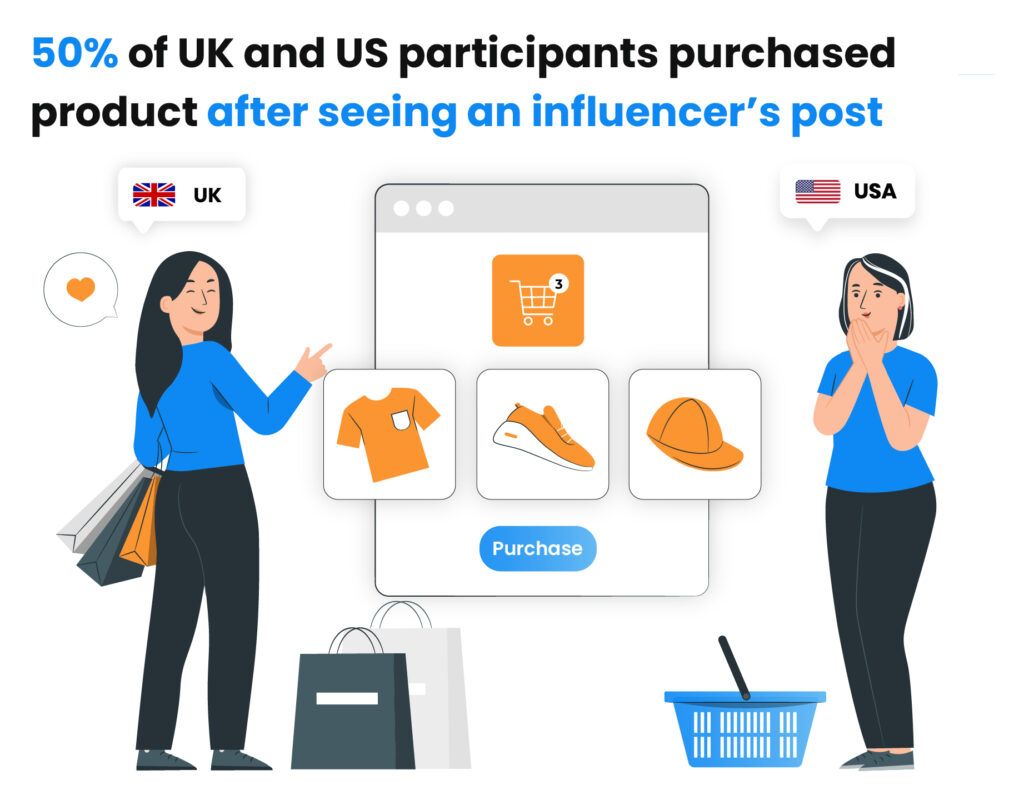 First of all, you will have to find influencers who are popular in their home countries and who are also able to communicate with you in English. It is a good idea for you to work with a translator though and make sure that your international customers find navigating your website easy and accessible, even if they can understand English in the first place.
Along with that, you need to make sure that you provide them with shipping options and shipping fees which are logical and affordable. Many people might want to buy a product but they will potentially hold back because of the shipping expenses so you should make sure to provide them with the cheapest options possible.
All of these actions will help you expand your reach to new markets from all over the world, make your brand more popular and increase your sales. Affiliate marketing can really help when it comes to connecting you with international influencers and making an impact abroad.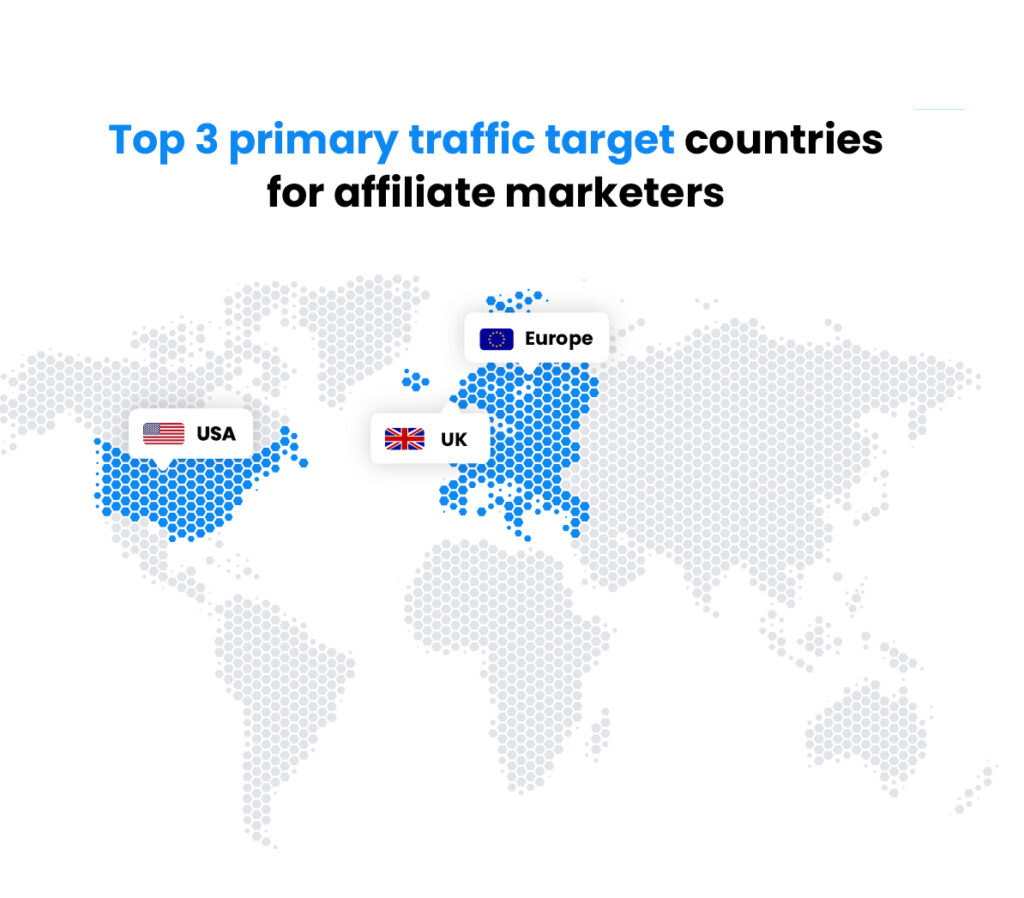 5. You are in control of the affiliate program
If you're new to affiliate marketing, you should keep in mind that the person who is in charge of the deal and the rules is the one who creates the affiliate program. If you come across any issues with a promoter and you feel like they are not taking the job seriously or trying their hardest to earn their share, you can always choose to terminate the affiliation.
If you're going to be paying someone for a service, you should expect them to be able to hold up their end of the deal and provide you with good quality services. Even if your company is small, you should still have expectations and be clear about them from the beginning.
6. Creating an affiliate marketing strategy plan
While this might all seem rather easy and simple, you should keep in mind that going into affiliate marketing without a solid game plan won't help you get too far. Before you book your very first affiliate partnership, you should have already thought about a few things. Some of these include:
The products you will mainly be promoting
The amount of money you are willing to pay to the influencer
The amount of money you are willing to invest in promotions
The professionals you will need to be working with
These are just some of the most basic things you will need to cover in your strategy plan. You should have certain expectations regarding the sale targets you wish to hit and also be able to communicate these with your promoters.
You might need to work with graphic designers through freelance websites in order to create good quality pictures and infographics and even translators through platforms like Upwork, who will help you reach out to your targeted international audience. Platforms like TrustMyPaper can also come in handy as professional editors and proofreaders will always be an additional aid when it comes to making your promotional content look polished and professional.
Another way to achieve a consistent and successful marketing strategy plan is through using helpful and professional affiliate software. This will truly take a lot of pressure off your shoulders as you will be able to easily track your leads, sales progress and registrations with just a few clicks. This can help you readjust your strategy and make changes so that your affiliate marketing programs are always profitable for your business.
At the end of the day, the more organized you are going into this, the better the overall results will turn out to be and the better your partnership will work out.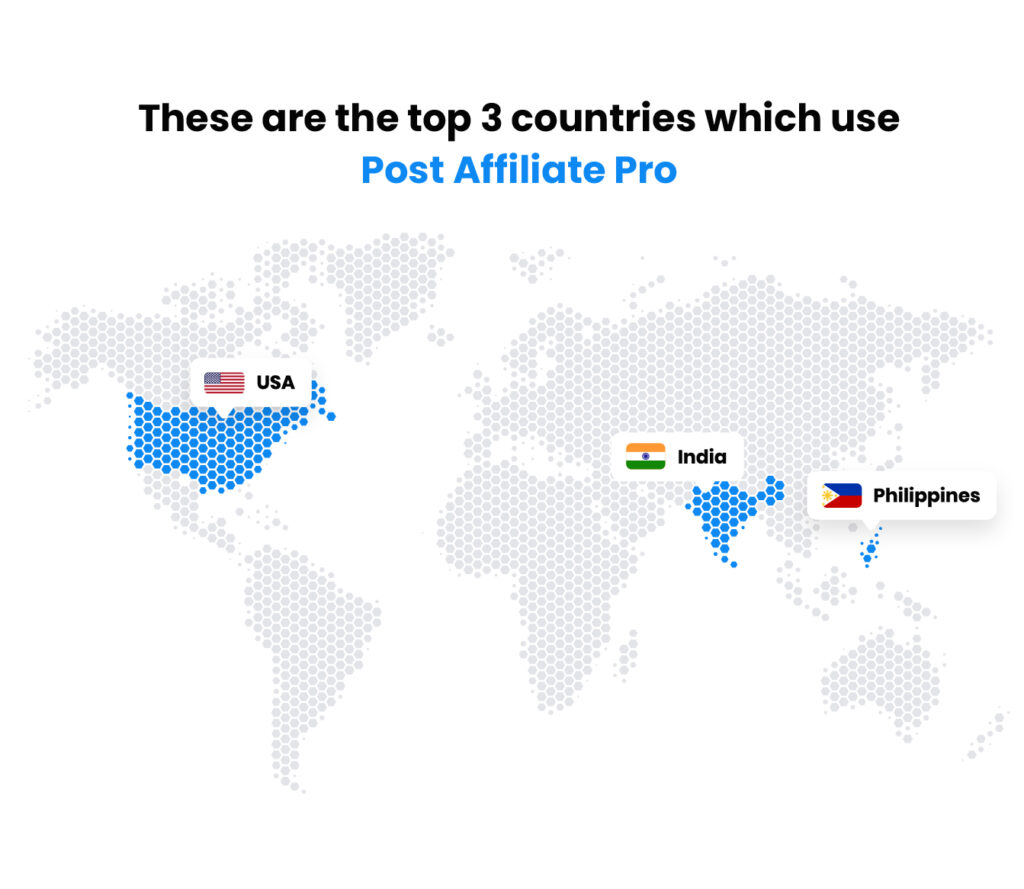 Taking The Right Steps Towards Successful Affiliate Marketing Partnerships
Affiliate marketing programs can be really beneficial for the business that decides to invest enough time in making them work correctly. While it won't be an easy task, it can teach you a lot about networking, financing and planning a marketing strategy in advance successfully.
Do you believe that affiliate marketing is a good way of increasing a company's sales?