The pandemic paused a good portion of the traveling industry. There were border closures, flight restrictions, hotels were only permitted to operate at close to capacity, and most restaurants had to reduce staffing levels to deliver food. Every aspect related to travel showed remarkable declines in 2020.
However, the number of international trips increased by 58% between July and September of 2021 due to the widespread use of vaccines. More vaccines and fewer restrictions will make it easier for the travel and tourism industry to make a profit in 2023, presenting affiliates with an opportunity.
What is tourism and travel affiliate marketing?
Within the travel and tourism industry, a relationship between a merchant and a publisher can flourish using an affiliate marketing strategy.
When you, the merchant, set up a travel affiliate program, you hope that consumers will be aware of the great deals you offer, such as cheap flights. Affiliate managers at your company are responsible for recruiting publishers within the travel industry.
If you establish a commission rate for your affiliate (offering him or her a flat rate for every action taken), then the affiliate will write blog posts or banner ads, ensuring their affiliate links are placed on these places in order to drive traffic and increase leads to your company's website.
Let's explore the idea of travel blogs. Travelers are enthusiastic about sharing their experiences and have a lot of tips to share in a post about travel, whether it be about a specific place they have been or traveling in general. Travel bloggers can cover a wide range of topics, from local bars and restaurants to booking a hotel in a foreign country, and this is where publishers can benefit. For example, travel agencies may provide a range of products (i.e. cheap flights with hotel rooms and/or excursion discounts in a single package) for the affiliate marketers to advertise to their readers. There are restaurants that offer special menus or some other type of service specifically for birthday parties.
Offering special affiliate products to your publishers will encourage them to amplify their promotional efforts, which will allow your company to increase revenue as a result of their efforts, encouraging affiliate merchants to raise commissions for their top affiliate marketers.
Why will affiliate marketing be huge for travel and tourism in 2023?
Travel and tourism were among the industries hardest hit by the pandemic. Around 100 million people lost their jobs and the global economy lost $2.7 trillion USD of GDP and the hospitality industry (bars, restaurants, hotels, etc.) suffered as well, with losses totaling to around $240 billion USD in 2020.
Following the pandemic, people explored and flourished on social media platforms, creating content such as blogs and video on sites like YouTube that audiences were eager to watch in addition to TV shows and movies available on Netflix.
As restrictions have eased everywhere and the pandemic is over, some people are tempted to visit those cities that their favorite YouTubers have portrayed in a previous video. You can align your company's interest with that of the affiliate marketers in this scenario. Companies that survived the pandemic will be competing heavily and there are likely people who have saved money over the past couple of years looking for the best options.
Hotels and travel agencies are adapting to the surge in people booking their holidays online and because 74% of the total market revenue between now and 2026 is expected to come from online sales, it's safe to say that contacting app developers should be a priority in order to entice customers to their deals.
You shouldn't overlook the effects of a good travel blog with an affiliate link ready to generate leads (be sure their cookie duration is long enough to generate leads with the offer) with every piece of content posted. To build both brand awareness and brand loyalty, you should offer affiliate marketers a competitive cost per click (CPC) rate when you launch an affiliate program. As a motivator, encourage your marketers to create regular, relevant content on their blog sites, to get them to increase their average commission. In doing so, you will also increase your company's revenue as well as traffic to your site.
How can travel and tourism businesses benefit from affiliate marketing?
Low cost
It is likely that you will consider the cost of a travel affiliate program before starting one. Would you be able to compete in the travel industry with more or less affiliate marketers than your competitors? Good news! In order to ensure that your affiliate marketing programs provide you with a worthy return on investment (ROI), you must track what metrics you use (to ensure your marketers are earning, how much traffic your affiliate marketers generate, and how everything else works in your affiliate program. Meanwhile, your publishers will only incur costs if they complete actions on your behalf.
High revenues
In 2023, travel & tourism is expected to be one of the most profitable niches, with a revenue of $7 trillion USD. You have a product that people want, and giving them the holiday products they need to enjoy their time away from home and work is like writing yourself a blank check. With a blogger, you will be among the 64.48% of marketers who increase their profits from quality blog content. Considering the costs of investing into an affiliate marketing software, establishing and maintaining an affiliate program, you are sure to realize your ROI is well worth the strategy.
Reach
You should encourage your publishers to utilize all the avenues available to them in order to reach everyone within their audience. Using email marketing as a means of generating and nurturing your warm leads would be a smart move. Affiliate publishers who use email campaigns to nurture leads and send out regular newsletters are very effective for companies, not to mention themselves, since all of your commissions are based on cost per lead.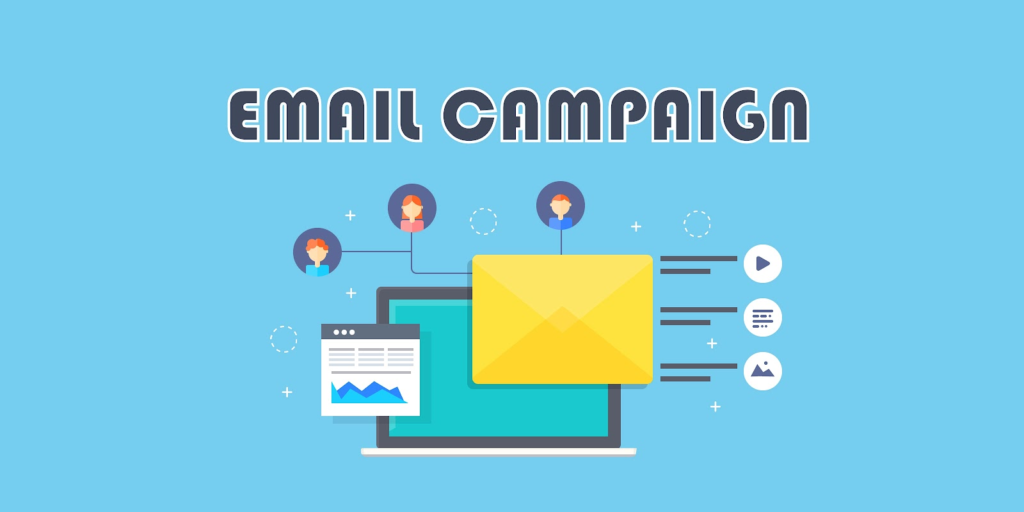 Brand awareness
Many different travel and tourism companies of all sizes – large, medium, and small – are looking for affiliate marketers right now. For you, it would be wise to discover whether your company would work better with a micro influencer or a macro influencer. Since micro influencers (smaller) already reach an audience of 10K to 100K potential customers, your business will be able to reach a wider range of clients with their reach, thus increasing your visibility.
Versatility
Take a look at online travel agencies, airlines, hotels, and other companies within the industry. They have the opportunity to reach a wide demographic by diversifying and adapting quickly and strategically. This allows one publisher to promote discounted excursions while another may provide free maps with each travel guide they purchase. You may be able to spread your products and maintain some flexibility by enlisting multiple affiliates to post links in newsletters, emails, blogs, videos, etc.
Data tracking
With your affiliate program live and active, you can monitor the statistics of your publishers and the amount of leads they generate. The best affiliate tracking software allows you to track the performance of your publishers and leads, assign affiliate commissions, and pay the affiliate income, as well as perform various other tasks depending on the software you choose. The truth of the matter is that there are a lot of affiliate tracking software companies to choose from, but Post Affiliate Pro has consistently ranked highly over the last few years, but it is best to research and decide which one is right for your affiliate program and company.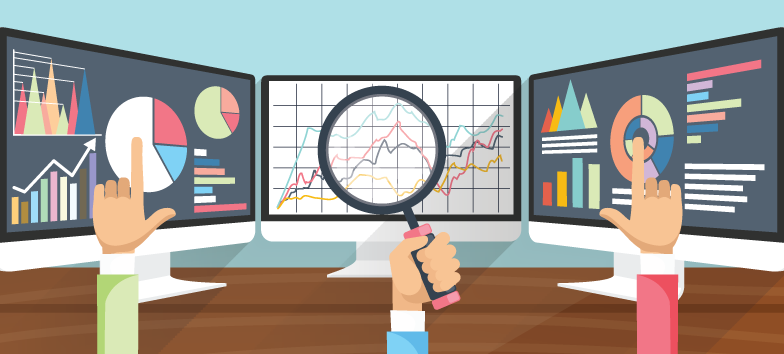 Performance-based marketing
When it comes to distributing commissions – especially when you use affiliate tracking software – there are a few features that will both benefit your company and your affiliate marketers at the same time.
Let's explore one feature called the multi-tier commission system (also known as multi-level marketing, MLM). This helps marketers create affiliate trees by assigning affiliate commissions based on either a fixed rate or a percentage of revenue. The commission structures are individually configured for each level, making this a key motivating factor for publishers to acquire sub-affiliates.
The MLM solution lets you create the forced matrix. This limits how many referrals a publisher can refer in order to ensure the affiliate program is not diluted, while still allowing them to earn commissions for banner advertising and product reviews.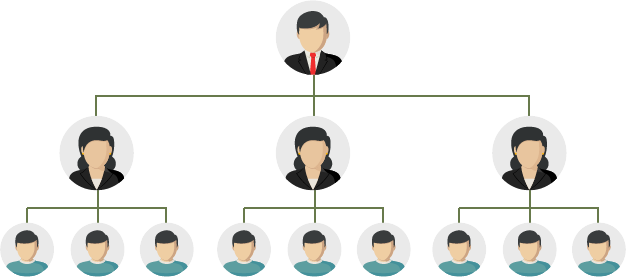 Additionally, you have the split commission feature, which is ideal when several marketers are involved in driving the same leads towards the sales funnel. Why do you need the split commission feature? Simple, the average consumer does not buy a product after they watch or read a single review, about 54.7% of online shoppers read at least four reviews prior to purchasing. For the affiliate merchant, how do you decide which publisher gets the sale if all four of these reviews had a hand in the product purchase? Working with the split commission feature is proven to be your best option to ensure every publisher earns their piece of the pie.
Long-term gains
The proper execution of the aforementioned payment features encourages affiliate marketers to continue working with your company year after year. When you provide marketers with the MLM feature, they are motivated to refer other marketers to your affiliate program. Split commissions ensure that everyone gets a fair share of revenue for driving traffic to your products. Companies that offer their marketers special discounts and products in addition to competitive commission rates and bonuses are more likely to retain their marketers.
Send sample products to your marketers, this enables them to review the items they are to promote and it lets their audience know whether the items are for them, as well as raising your brand awareness and providing them a way to click towards your website. Additionally, it is a great way to maintain a healthy relationship with your marketers, so those who are passionate about your products can persuade their audiences to visit your business's website and make a purchase.
Some tips for your affiliate campaign
Find multiple affiliates
Rather than relying on one affiliate partner to cover all the bases online, collaborate with multiple affiliates. When bloggers post relevant and regular content on their travel blogs, your travel affiliate program grows. In the hospitality industry, food critics will drive consumers to your restaurants and travel influencers will promote your hotels, giving you an advantage over your competitors.
Finding a few influencers within your budget to work with will be valuable for you in raising awareness of your brand and increasing traffic to your site.
Optimize your website for mobile
If the pandemic has taught the world anything, it's that every industry has gone digital. Flexibility is the name of the game and to prove this point, companies have to adjust their websites for mobile users.
57% of users will not recommend a business if the mobile site is poorly created. In today's fast paced world, a fluid mobile website or app can truly make the difference between a sale or not.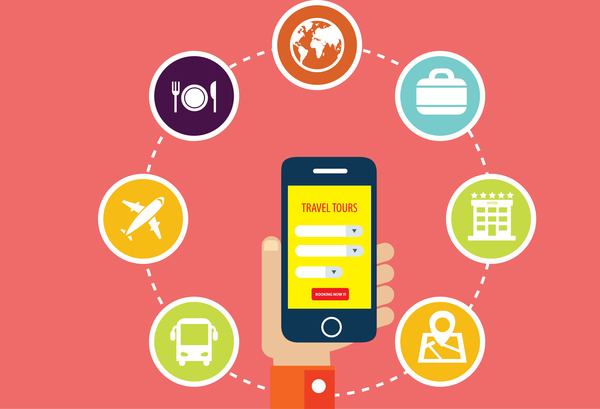 Emails
Newsletters and email campaigns are still effective methods within an affiliate program as it can earn money as well as communicate with your audience. You do not want to limit yourself to one small section of the travel niche market, this is your chance to use a wide variety of visuals to emphasize your company's different offers so that warm leads will explore your website. Whenever a targeted action is completed, you are able to monetize that completion. Emails and newsletters need to translate well on mobile devices, otherwise it will turn leads away.
Content and SEO
A successful business needs a steady flow of relevant content. Yes, this means emails and newsletters, but also blog articles like what you're currently reading. If, however, you don't use search engine optimization (SEO) to its full potential by providing the relevant keywords needed to stand out within the travel and tourism niche, all of this content is for nothing. This is one effective strategy all travel brands use. Be sure to follow suit.
Bigger is not always better
When you are working with an affiliate network, do not fall for the myth that your affiliate program will be more effective if it were to work with a macro influencer such as a celebrity or movie star. This is not a guarantee and it might even send the wrong message to your potential customers such as your hotel is only for the elites and is therefore an unrealistic dream. Instead, consider someone with a more modest amount of followers/subscribers. These are the affiliate marketers who tend to personally create engaging content and maintain a more intimate relationship with their audience. They built their own online platform, with a natural audience, and are the ones who can drive organic traffic to your website where the chances of increasing your conversion rates are higher.
Encourage customer participation
Don't think of your business as simply a way to earn a profit. Instead, think of it as providing a service to those who need a nice break after such an enduring pandemic. By collaborating with your marketers, you can create a hashtag challenge encouraging diners to go to your restaurants, take a picture – or a selfie – and tag the restaurant to win a free dessert.
A proven effective affiliate marketing strategy does not have to be just about converting leads. For example, you might give people the opportunity to invite a friend to join and create an Instagram story about their hotel room, or fill out surveys. 68 percent of users will always provide feedback on a product or service if requested, so give these users a chance to enter the latest sweepstakes when they are finished.
The point is, you want to get your customers involved and have them create some user-generated content (UGC) so that you can reward them when the customer surveys start coming through, your business will start receiving some high praise, making you look good in a Google search.
Focus on experience
The travel niche is part of the service industry, providing a service is your main product. Customers are more likely to think highly of your business when you meet their needs and expectations. It is for this reason that 84% of businesses that emphasize enhancing customer experience (CX) have seen an increase of revenue.
In order to retain your customers, being flexible is one of the keys. A customer's experience should be tailored to their preferences, since no two customers are the same. An agency uses customer relationship management software (CRM) to develop a more personalized offer based on the data from a customer's previous preferences.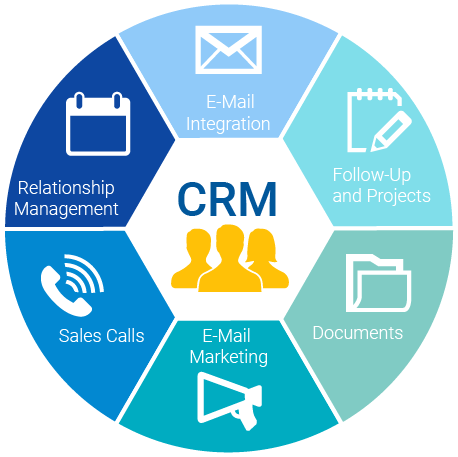 Investing in the digital landscape is another great way to carry your business far. If you create an app for your business, you can communicate directly with your customers – particularly when you send them special offers – and mobile payments are a great way to retain your customers.
Finally, simply listening to customer feedback shows that your company is concerned about their concerns and has a desire to better serve them. Approximately 72% of satisfied customers tell at least six friends about their experiences, so let's keep it positive to increase your revenue.
Find the right affiliate management software
Identify your needs. There is a wide range of affiliate management software ready to embrace your business. In order to make sure you select the right one for you, you should focus on cost effectiveness, setup and user-friendly integration, customer service, commission assignments, and other features you would need.
Main takeaways from this post
The travel industry was an area that suffered hard during the pandemic. But now is the time to take full advantage of everyone's need to get up and get out of the house, especially when the travel niche is expected to generate over $7 trillion USD. As you proceed in your affiliate program, make sure your publishers provide affiliate links in every piece of content they create.
Make sure your travel and tourism affiliate partner program is implemented effectively by hiring multiple publishers and motivating them to drive traffic to your website. The offer of cheap flights or discounted hotel rooms is an enticing offer that can generate leads and affiliate commissions.
Be flexible! Consistently generating relevant content is key. The analytics can also help you decide whether you will continue with the current marketing campaign or change the products for affiliates to promote, or simply keep it the same. You can create an app that allows you to send newsletters and special offers directly to customers, and the data they provide will allow you to customize the products for them.
Another step is to listen to customer feedback, showing that your company is listening to what the customers have to say and are working to maintain a good relationship with them.
Frequently asked questions
What is tourism and travel affiliate marketing?

It is when travel agencies, restaurants, hotels, or airlines hire publishers to promote discounts on hotel rooms or flights, in order to drive traffic towards their business.

Why will affiliate marketing be huge for travel and tourism in 2023?

There is fierce competition in the travel industry since businesses hope to recover from the losses of the previous years due to the ending of the pandemic.

How can I increase my brand awareness?

By reaching out to multiple micro influencers, you'll give people the impression that your products are accessible to everyone with numerous product reviews ready to drive traffic to your site.

What is the difference between a micro and a macro influencer?

A micro influencer has an audience of around 10 to 100 thousand followers/subscribers on their social media platform (YouTube, Instagram, etc.) while a macro influencer tends to be celebrities like actors.

What are some tips for my affiliate campaign?

Hire multiple affiliates and keep your eyes on the analytics regarding how much traffic is coming to your website from every affiliate, blog post, banner ads, etc. This will give you space to adapt your affiliate program if and when it's necessary.