What is Split Commission?
Split Commission is a feature that was first implemented in Post Affiliate Pro which enables you to reward all the affiliates who participate in referring a particular sale.
Why use Split Commission?
Sometimes as a marketer, you need multiple sales commissions to be paid out at the same time.
In a standard affiliate program commission structure with a "first and last referrer" setting, the commission goes to first referrer or last referrer. Both of these options are quite basic and are found in all common affiliate software with rewrite cookie options.
In the Standard Affiliate Commission Structure, the first referrer gets paid the entire commission, while any other affiliates who helped guide the visitor towards their purchase decision get nothing. Every affiliate involved positively impacted the visitor and played an integral part in promoting the sale. All of these affiliates deserve to be compensated for their efforts, and that's where split commissions come in.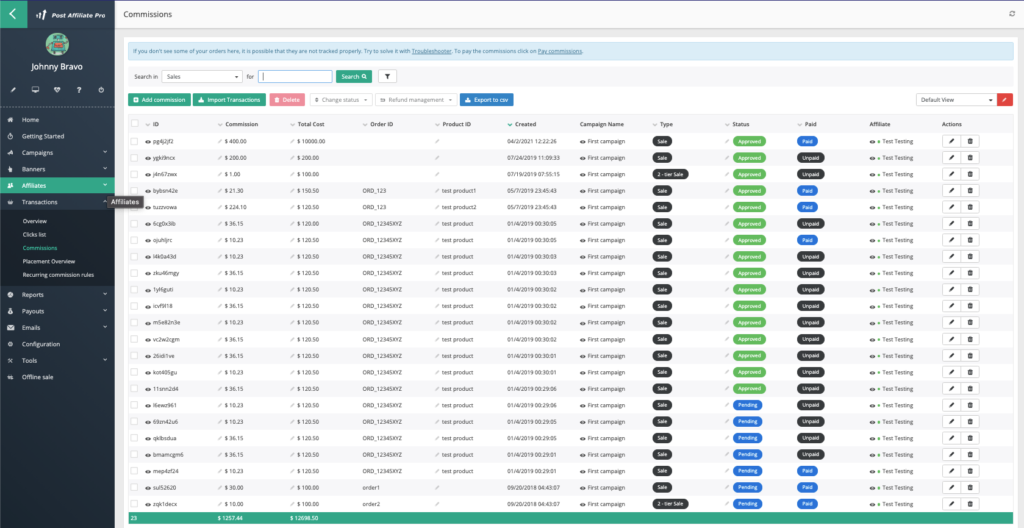 How does Split Commission work in Post Affiliate Pro?
When the Split Commission feature is enabled, the calculated commission will always be divided by the number of affiliates who referred that specific sale. The first and last affiliate bonus means how much of the commission will be awarded as bonus commission to the first or last referring affiliate. If we take a $100 commission as an example, it would reward the first affiliate with a 25% bonus and the last affiliate with a 50% bonus. As a result, when we add these bonuses together, we have 75% of the commission awarded to bonuses, so the remaining 25% will be split between all five affiliates. That makes it $5 for every affiliate, plus $25 for the first affiliate and $50 for the last affiliate.
| | |
| --- | --- |
| Affiliate | Commision |
| 1. | $5 +$25 = $30 |
| 2. | $5 |
| 3. | $5 |
| 4. | $5 |
| 5. | $5 + $50 = $55 |
| Total | $100 |
NOTE: Post Affiliate Pro also allows a traditional commission setup; if you set the first referrer bonus to 100%, no other commissions will be paid out on the sale.
Why is Split Commission important for your affiliate program?
The key to a successful affiliate program is motivating all affiliates with compensation. When all affiliates are motivated to promote your products, your SEO will increase, and that will equate to more sales.
Compensation through commissions is the chief motivating factor for affiliate marketers.
With Split Commissions, your affiliates will receive a commission for each sale they refer, which will motivate them to promote more consistently and with greater commitment, increasing commissions overall.
The most important key to success the quality and accuracy of program tracking.
With Split Commission's unique and customizable feature, affiliate partners will quickly understand that shared commissions, when warranted, equal higher commission checks. Your affiliates may even recruit others by spreading the word.
Ideal for managing commissions
Post Affiliate Pro can help you handle affiliate commissions thanks to its varied commission features and automation!
Try today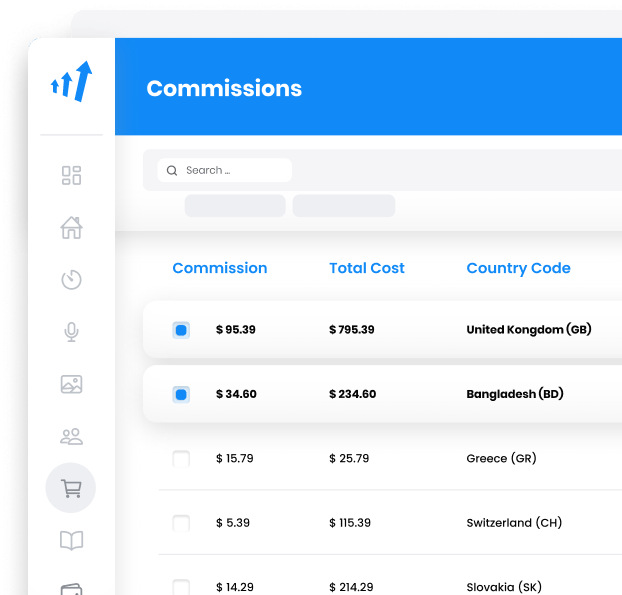 Frequently

asked questions
Can I use split commissions with other features?
Split Commissions can be used with most of the features offered in Post Affiliate Pro. The only real exception are Lifetime commissions that can't be used simultaneously with Split Commissions.
What are the benefits of the Split Commission feature?
Affiliates will be motivated to promote steadily and with greater commitment as they receive commissions on every sale they refer, resulting in a higher commission rate.