Do you dream of earning money from the comfort of your own home but lack the start-up funds to make it happen? You may have considered starting an online business, but the cost has always held you back.
If so, affiliate marketing may be the solution you've been searching for. It's not only a cost-effective way to earn passive income, but it's possible to start affiliate marketing with no money. Keep reading to discover how.
Why affiliate marketing is a top choice for generating passive income
Affiliate marketing has become one of the most popular ways to generate passive income online, and it's easy to see why. It's a performance-based marketing strategy where you promote other people's products and receive an affiliate commission for each sale or deal made through your unique affiliate link. In addition, it offers a flexible business model, high earning potential, and the ability to work from anywhere worldwide without needing your own products or services.
Content creators can monetize their existing content and earn money while providing value to their followers without the hassles of customer service, shipping, or inventory management. Plus, with the growth of digital marketing and e-commerce, finding types of products and services to promote has never been easier.
Steps to start affiliate marketing with no money
Starting affiliate marketing can feel like stepping into unknown territory. Things may seem daunting because you need to figure out where to begin. But don't worry — it's not as complicated as it may appear.
Follow these simple steps to start your affiliate marketing journey with little to no upfront investment.
Decide on a niche
To begin your affiliate marketing career, choose a niche to specialize in. Since you'll promote and discuss it in detail, it should be something you know or are interested in.
Choosing a niche can be frustrating. Here are some tips to simplify your search:
Make a list of your interests: What do you enjoy doing? Do you have a passion for specific topics or activities? Spend a couple of minutes brainstorming and jotting down ideas for affiliate marketing. Then go through the list and highlight the ones you feel strongly about.
Find problems that relate to your interests: By exploring your areas of interest, you may find challenges others are trying to overcome. For example, if you are enthusiastic about fitness, you could help others shed extra pounds, get into shape, or eat healthier.
Check for profitability: Research the most profitable affiliate niches and unlock the potential for endless revenue streams. However, a booming industry may become oversaturated, making it difficult for newcomers to break into the market. As you evaluate potential affiliate marketing niches, closely examine their monetization potential and calculate prospective ROI.
Research keywords related to your niche: Conduct keyword research to determine competition related to your niche. Consider narrowing down to micro-niches that utilize long-tail keywords with low competition and high search volume to drive traffic and clicks.
Even though choosing a niche can be intimidating to many affiliate marketers, you can find the sweet spot if you have the right strategy and are willing to experiment.
Choose an affiliate program
Now that you've chosen your niche, it's time to take the next step and find an affiliate program relevant to your interests. Promoting products that don't align with your goals, let alone those you know nothing about, makes no sense. For that reason, look for affiliate programs that match your market. For example, if you're interested in the travel and tourism industry, look for travel affiliate programs to join.
The following four strategies will help you find relevant affiliate programs:
Google search. The easiest way to find these programs is to do a simple Google search. Just type in "affiliate marketing programs" plus your niche or product, and see what comes up. Sometimes, companies may use a different term for their affiliate program, such as "partner program."
Check a company's website. The second way to locate relevant affiliate programs is to check companies' websites that sell products in your chosen niche. Often, these companies will have an affiliate program section prominently displayed somewhere on their homepage or website footer. Click the link to register and read program details before signing up.
Affiliate directories. Another popular method is to use affiliate program directories that list different programs available and make it easy to compare them side by side. These directories help you find programs you might have otherwise missed.
Affiliate networks. Joining an affiliate network provides affiliates with access to multiple high-paying affiliate programs from multiple merchants in one place. When applying for an affiliate network, provide all the required information. Be prepared to undergo a screening process, as affiliate networks typically have standards and requirements for their members. Once approved, you can analyze the range of affiliate programs available and earn commissions.
Bring better value to your audience
Sign up for our affiliate marketing program and start creating value for your audience today!
Try today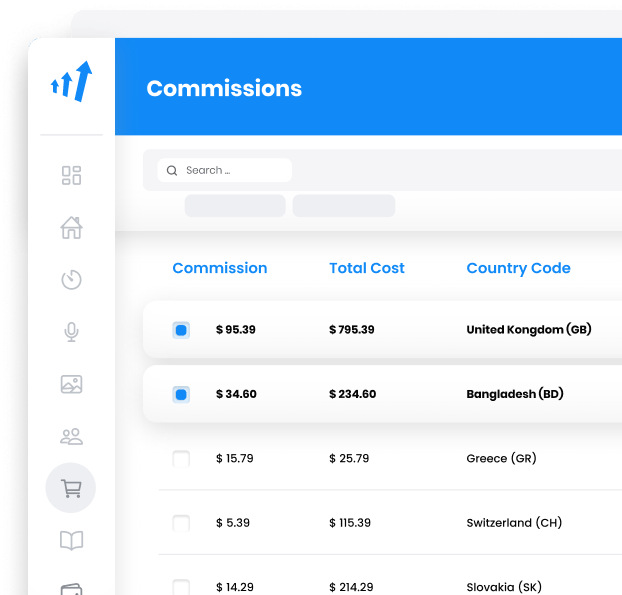 Identify your free traffic source
If you're starting out in affiliate marketing, you might not have a website. While a website can be helpful when you're looking to expand your affiliate business later down the road, you don't need one to get started. Instead, you can use plenty of free platforms to generate organic traffic volumes and affiliate income, such as social media channels and forum-based affiliate sites.
Let's explore some of them now:
YouTube: Video content is becoming more popular than written content. As a result, YouTube has become a powerful platform for affiliate marketers. Start a YouTube channel to produce affiliate product reviews, unboxings, and tips and tricks videos and attract potential customers. You'll have a vast potential audience with over two billion monthly active users.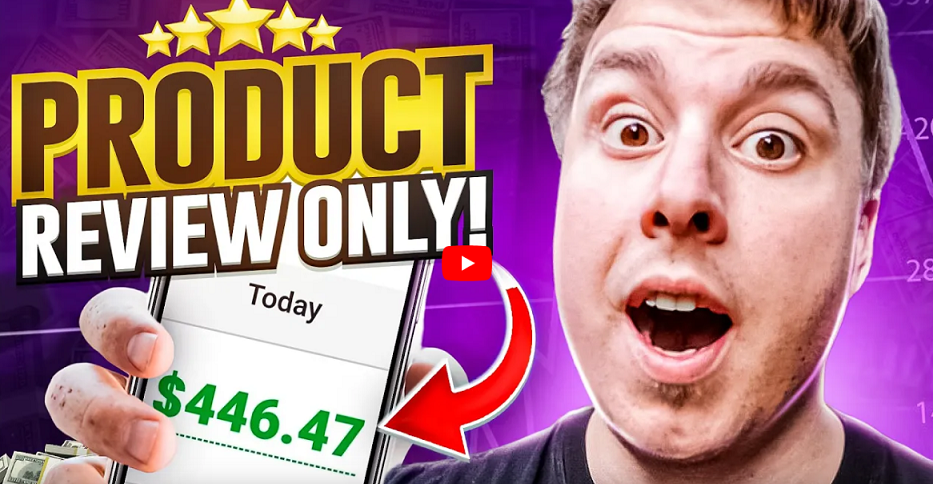 Facebook: With over 2.9 billion monthly active users, Facebook is a juggernaut in the social media world. Interacting with Facebook communities can be a powerful tool for promoting your content and affiliate links.

Instagram: With its focus on visual content, Instagram can attract people's attention and interest. Instagram works best in a visually-oriented niche, such as fashion, food, or travel. Plus, you can use the link in your bio to direct people to your affiliate offers.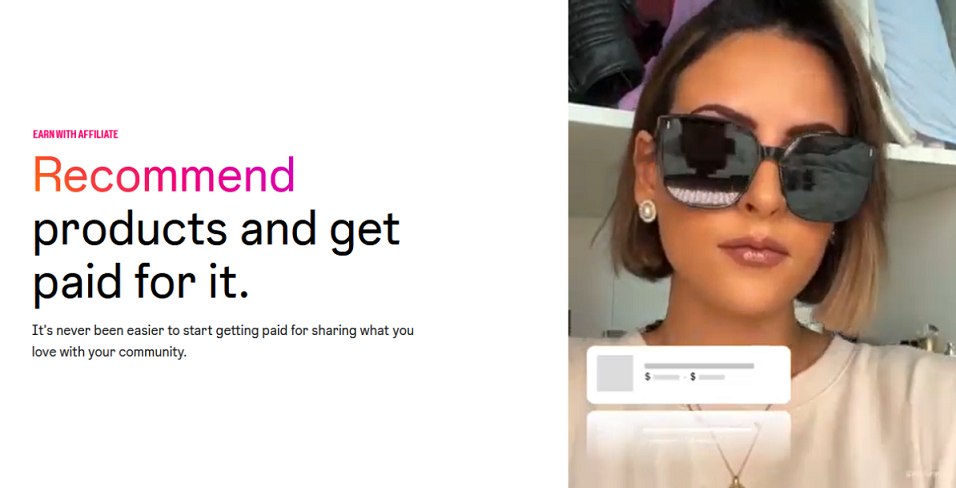 TikTok: New TikTok trends have been popping up left and right throughout the social media landscape. Despite the platform's relative youth – it only launched in 2016, TikTok has already amassed a massive following. And besides being a popular entertainment venue, many people use TikTok as a business tool. From entrepreneurs looking to promote their businesses to influencers seeking to build their brands, TikTok is a force to be reckoned with. Contrary to popular belief, TikTok hosts a diverse user base with people in their teens, 20s, 30s, and even 40s using the app for various purposes.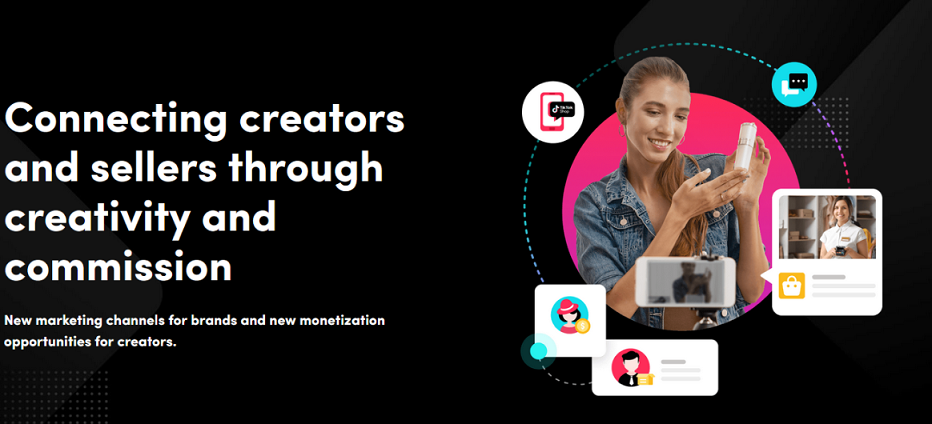 Twitter: Twitter is the place to be when something big happens. Whether it's a global event, a new movie, or a funny meme, Twitter is always the first to know. And users are open to brands joining the party. The only catch is that it has to be done in a way that feels organic and natural — Twitter users aren't looking to be sold to — they want to be engaged with.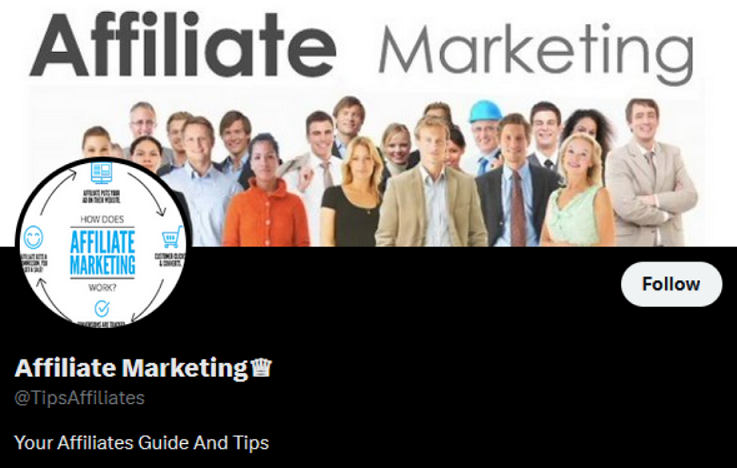 Reddit: Reddit provides a vast collection of real-time forums where users discuss their interests. All posts are archived and easily searchable through the website and external search engines. While Reddit is a fantastic platform for affiliate marketing, it's essential to remember that Redditors are known for their skepticism and aversion to direct affiliate links. You'll need a more creative approach to promoting your offers to succeed on the platform. You can effectively market your affiliate products without violating Reddit's guidelines by providing valuable content, participating in relevant subreddits, and building relationships with your audience.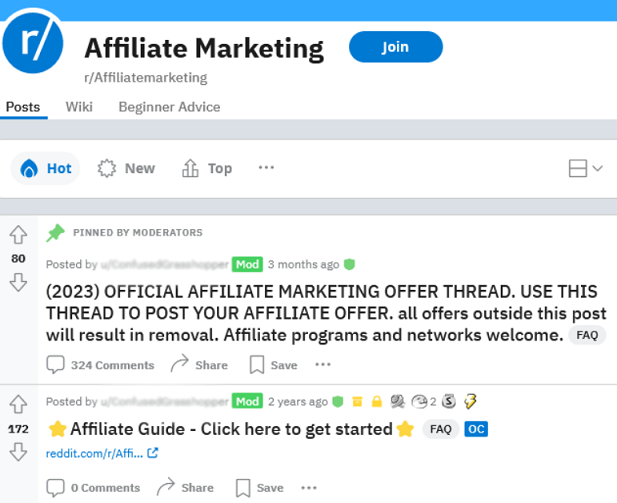 Quora: Quora is a Q&A platform that's been around for over a decade. And in that time, it's become one of the internet's go-to sources for answers to just about anything. So whether you're looking for information on a specific topic or want to know what people think about a particular product, you can find it on Quora. And since anyone can answer the questions, it's also a great place to find affiliate marketing opportunities. All you have to do is find a question related to your niche and offer a helpful answer with an affiliate link.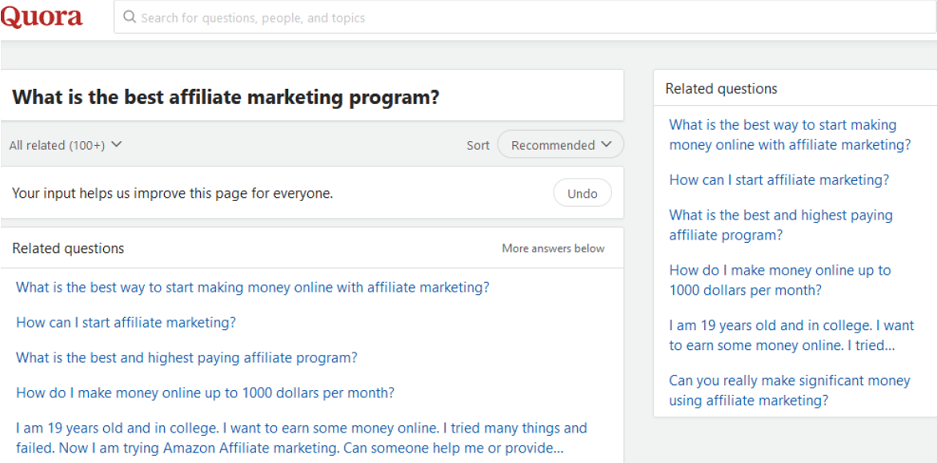 Choose the traffic sources that best fit your niche and start promoting your affiliate links today. Remember to provide value, engage with your audience, and respect the community guidelines. With the right approach, you can generate income from affiliate marketing without spending a dime.
Create compelling content
As an affiliate marketer, the type of content you create will largely depend on the platform you're using. But no matter what kind of content you create, you should always follow this golden rule — keep it high quality. Your content should be well-researched, accurate, and compelling.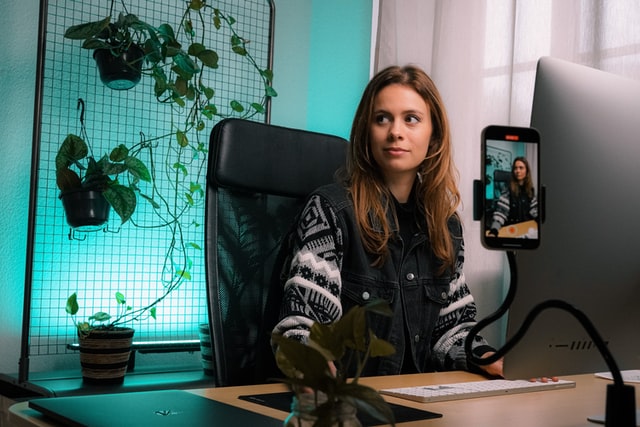 You see, people are bombarded with marketing messages all day, every day. And as a result, they've become quite adept at ignoring most of them. But now and then, they'll come across relevant, informative, and engaging content that resonates with them on a deeper level. And when that happens, they're more likely to take action.
For example, you should use the storytelling formula in your blog posts to ensure your content is compelling and relevant. Start by identifying the reader's problem and providing examples. Then agitate the problem and make sure your services speak only to the reader's needs. Next, remind them what they want and drill into their overall objective. Keep them interested by relating to the initial point/argument and introducing new information, facts, or statistics. Finally, offer a solution and pitch your services with a clear call to action.
Enhance your marketing today!
With Post Affiliate Pro affiliate marketing software, you can take your affiliate marketing efforts to the next level. So why wait? Sign up for Post Affiliate Pro today and start telling your brand story like a pro!
Try today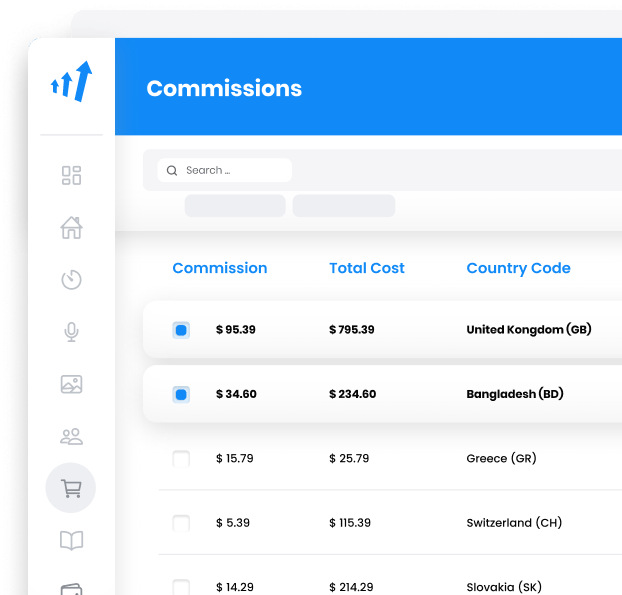 Build audience engagement and trust
Once you've created unique, high-quality content, it's time to build audience engagement. After all, what's the point of creating content if no one will see it?
You can use different affiliate marketing strategies to build engagement, but the most important thing is to be genuine and authentic. People can spot inauthenticity from a mile away, so they will only engage with you if you're honest. Think of yourself as a coach for your audience, guiding them to help improve their lives.
Another powerful way to build engagement is to interact with your audience as often as possible. Like and comment on their social media posts, answer their questions, and offer helpful advice. Do whatever you can to build a rapport with your audience.
You see, audience engagement matters so much because it builds trust. A trusting relationship with your audience increases your chances of getting them to click on affiliate links.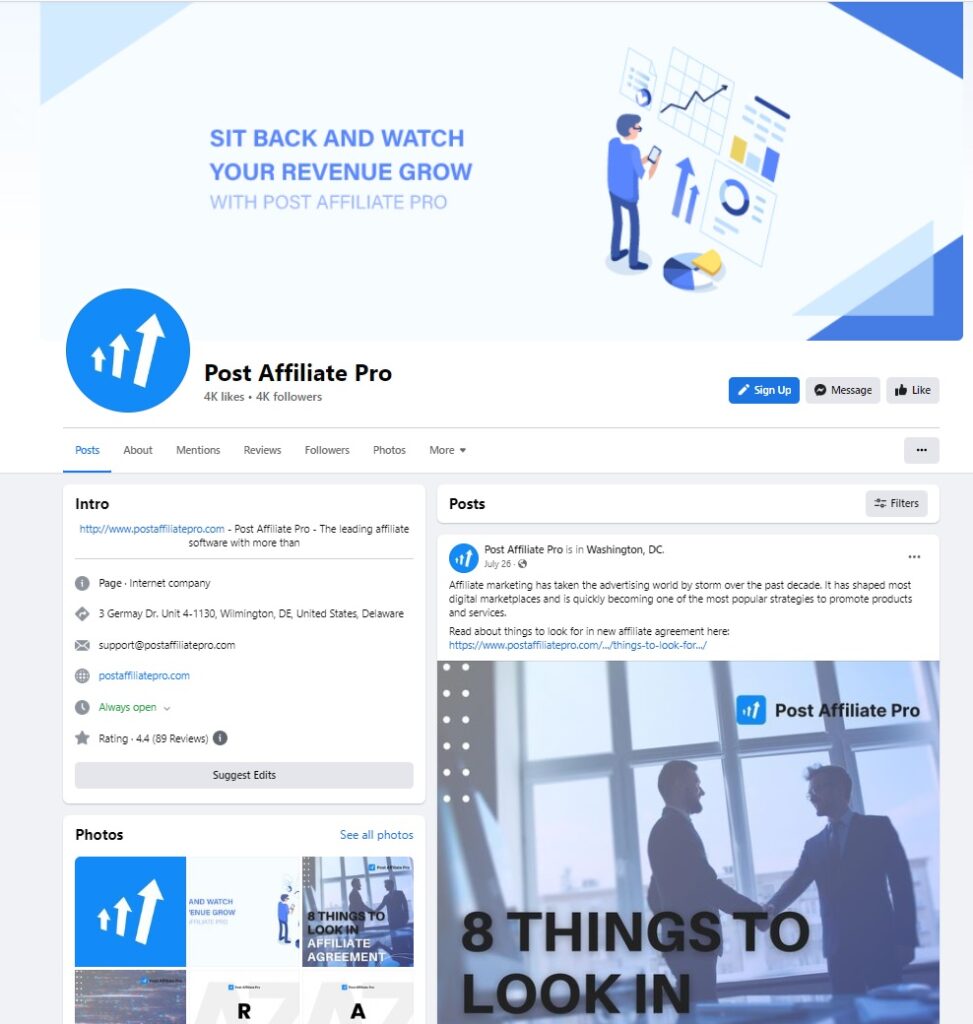 When starting your affiliate marketing journey with limited funds, maximizing the available resources is crucial. It means examining your affiliate marketing goals and objectives and finding low-cost or no-cost ways to achieve them. Proper resource management and strategic planning are necessary for any business venture, including affiliate marketing. And while having money can help speed up the process, it's not necessary to achieve success in affiliate marketing.
Brush up on your online marketing skills using free resources.
The internet is a vast source of free information on almost every imaginable topic, including online marketing. So, if you need help with your online marketing skills, there's no need to spend any money to get up to speed.
Start by quickly searching on Google or YouTube for free online marketing courses or tutorials.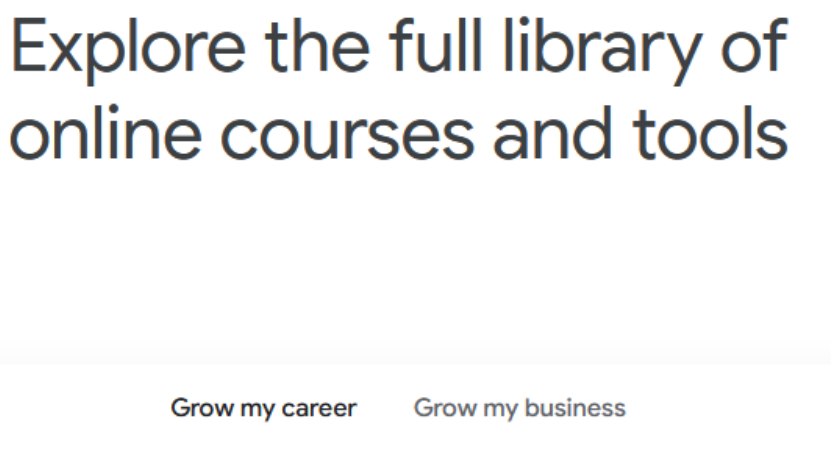 Once you've got a solid foundation, you can start branching out and experimenting with different tactics and marketing strategies. But, again, remember to keep your audience in mind and tailor your approach to their needs and preferences.
Leverage QR tech as an affordable way to extend your reach
QR codes are an affordable way to expand your reach and drive more traffic to your affiliate links. You can create your own QR codes for free using online tools or apps, and they can be easily implemented across various marketing channels.
Potential customers who scan this QR code with their smartphones will be taken directly to your affiliate link. And since many QR codes are trackable, you'll also get to see how many people are clicking through and taking action on your affiliate link. By tracking your affiliate marketing efforts, you can make adjustments as needed.
Hire a social media agency to handle social media marketing nuances as you scale up
When you're just starting up, it makes sense to work with social media platforms yourself. After all, you don't want to spend any money if you don't have to. But as your affiliate business starts to take off, you'll quickly realize that professionals should handle some tasks.
One such task is social media marketing.
Unless you're already a social media wiz, odds are you'll need some help growing your online presence and connecting with potential customers. Hiring an agency to help you with brand building frees up your time — so that you can focus on other aspects of your affiliate business.
While this will come at a cost, it's likely lower than what you would spend if you hire someone in-house.
To find the right social media agency, you must vet potential agencies carefully before committing to anything. Check out client testimonials and review how they handle client onboarding and their social media accounts to get a glimpse of their approach. Ensure the agency understands your brand and target audience and can help you create a solid social media strategy that aligns with your business goals.
Build your contact list
While you're working on building an engaged social media following, you should also make it a priority to start engaging with affiliate email marketing and growing your email or contact list. A direct line of communication with your audience is one of the most important things you can do as an affiliate marketer. Additionally, owning your contact list gives you the security of not relying on social media platforms prone to algorithm changes that could impact your reach.
Using your email list is also a great way to upsell your audience. You can promote new offers and deals, share exclusive coupon codes, and remind customers about time-sensitive offers.
To grow your email list for free, offer something of value in exchange for an email address as part of your affiliate campaigns — a free e-book, a mini-course, or a PDF with valuable affiliate marketing tips and information. Whatever you decide to offer, make sure it's something that your target audience will find useful and worth signing up for.
Start affiliate marketing now
Success in affiliate marketing does not rely solely on having a lot of money. Instead, it's about strategically using your resources to achieve your goals. With dedication, hard work, and smart resource management, you can succeed in affiliate marketing without any money.
So what are you waiting for? Start affiliate marketing now and see where it takes you!
Frequently Asked Questions
Can I start affiliate marketing for free?

Many free programs and traffic sources are available to get you started. Success in affiliate marketing takes time, effort, and dedication. There are many free resources, but not overnight success.

Can I start affiliate marketing with no traffic?

To be a successful affiliate marketer, you need targeted traffic above all else. You'll earn affiliate sales and commissions with a steady stream of visitors clicking on your links.

How do I start affiliate marketing as a beginner?

If you're starting from scratch, the best way to get started in affiliate marketing is to find a program that suits your interests and promote it. Many affiliate programs are available, so do your research before choosing one. Then, once you've found a program you're interested in, sign up and start promoting it!

Which platform is best for affiliate marketing?

The best platform for affiliate marketing is the one that best suits your needs. Starting with a simple platform like Amazon Associates might be a good idea if you're a beginner. If you're more experienced, you might prefer a platform with more features, like ClickBank.

How much can a beginner make in affiliate marketing?

The average affiliate revenue is between $0 and $1000 monthly. While this may seem like a modest amount, it's important to remember that affiliate marketing is a highly scalable business model with the potential to earn much more over time. The amount you earn will depend on various factors, including the type of products or services you promote, the commission rates offered by merchants, and the size and engagement of your audience.