Seeing how many companies noticed the benefits of affiliate marketing and started their own programs, it's not really a surprise that the demand for skilled affiliates is also growing. If you search for "affiliate marketing job" in Google, you'll find over 272 million results. Indeed, one of the largest portals with job offers in the world has hundreds of job offers for affiliate marketers, and it's the same for Upwork, ZipRecruiter, and various other job platforms. Many offers are full-time as well, so it would seem like moving from part-time to full-time affiliate marketing should be a piece of cake?
Well, not exactly – getting accepted into a renowned affiliate network requires having some skills already, and the competition is even fiercer when it comes to a full-time position. And after seeing hundreds of resumes using every single trick in the book, it's pretty hard to impress recruiters enough to get a call back for an interview. There're a couple of things you can do to make your resume stand out among dozens of others, and we'll go through them below.
1. Identify your strong points
The main point of your resume is to show recruiters that you have exactly the skills and knowledge they demand of their affiliate marketers, and you'll be a valuable asset to their company. The best way to do this is by highlighting your strengths, skills, and talents relevant for the job right at the start. But how?
A good tip here is to make a list of your skills and divide them into groups:
Education or experience-based skills (all kinds of technical skills, languages, courses you have completed, etc.)
Skills that you use in every job or task (problem-solving, analytical, communication, adaptability, or project management skills.)
Your traits (being punctual, dependable, flexible, etc.)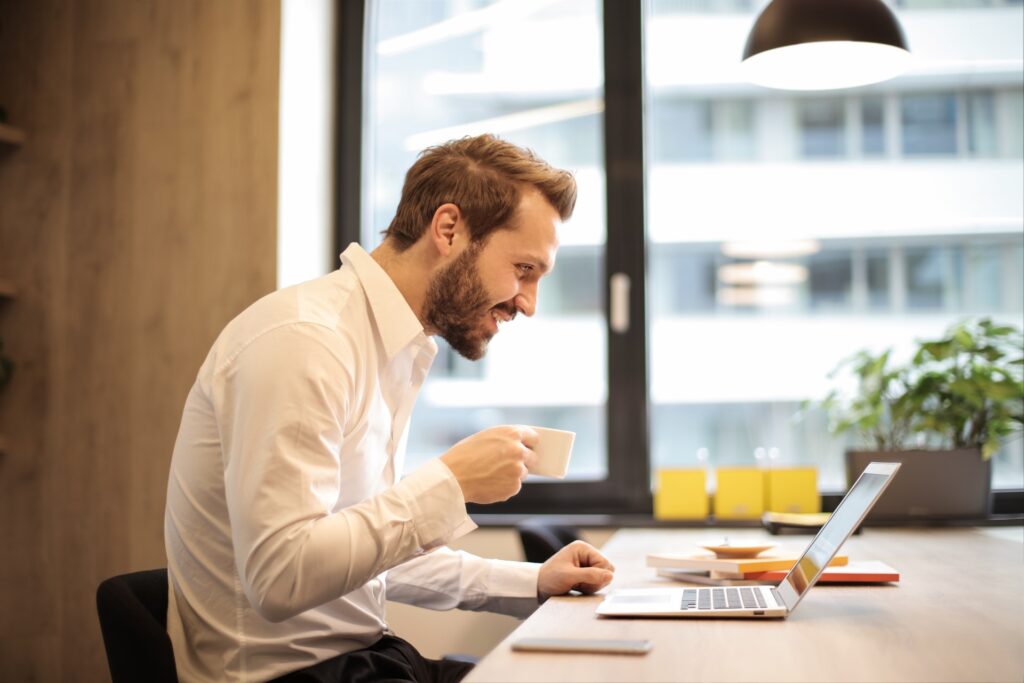 Once you complete the list, pick three to five strengths that would best match what the recruiter is looking for. Affiliate recruiters are often looking for people who know how to analyze data properly, can create a landing page or ad, and on whom they can depend to get the job done even when working independently, for example, so you should mention these skills at the beginning. Also, it would be a good idea to prepare a short explanation as to why you say those are your strongest points – there's a good chance you will be asked about it by the recruiter.
2. Note down your affiliate-related work experience
Now that you've got the skills section written down, it's time to think about what you should say about your experience. This section will most likely be read first by the recruiters to get a quick idea of whether or not you match their requirements. So you should spend some time thinking about how you can best describe what you have been doing for work up until now. However, this section shouldn't only mention all of your previous responsibilities and end on that. This section is a great place to show off your work achievements as well.
What if you don't have much experience, though? Don't worry, there's a way around this – if you can show the recruiter that, even though you don't have any professional experience yet, you are working hard on your own blog, Youtube channel, or are active on affiliate marketing boards and groups, then all of that counts as well.
3. Be concise
Now that you've got the prep work done, it's time to sit down and start writing your resume. This part might feel pretty intimidating, especially if you feel like you should have entire pages about how talented you are.
Actually there's nothing worse for a recruiter than having to read a couple of pages just to find out what experience and skills each applicant has. They already have several other resumes waiting on their desks and don't have time to look for the details in your resume. So don't make it harder than it needs to be for them, and rather include something you think the recruiter will want to know as the first thing in your resume. Have you been running a successful blog for a couple of years? Worked part-time as an affiliate for a company from a similar industry? Put this at the very start of your resume so that recruiters won't miss it.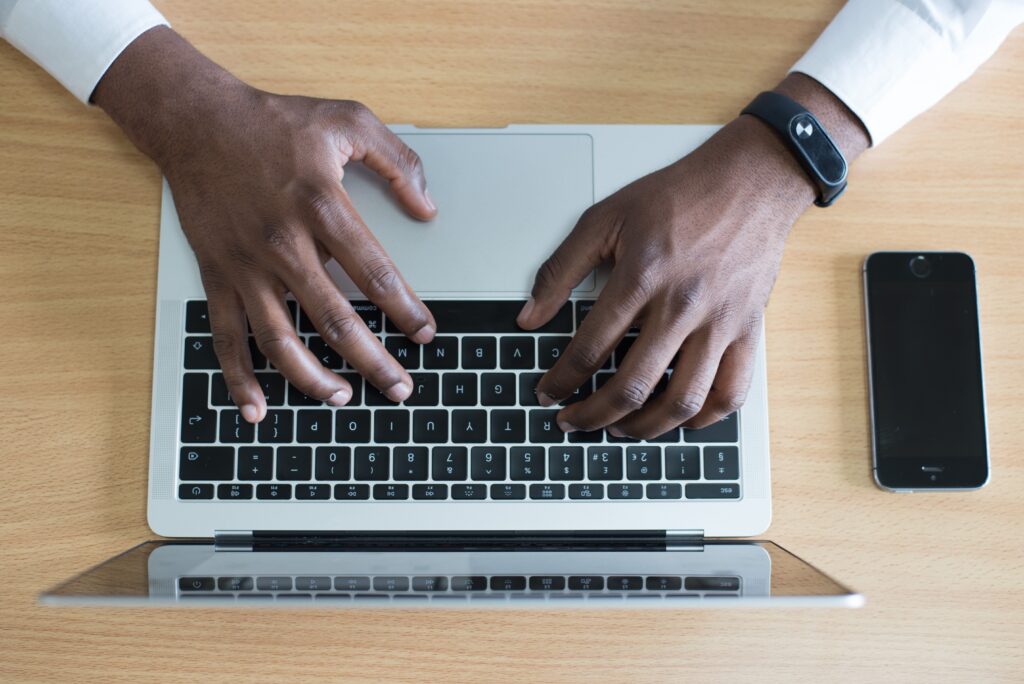 4. Stick to the facts
Recruiters are paid to find candidates who meet certain criteria, such as being familiar with a specific network or set of tools, being detail-oriented, having particular skills, or knowing about specific industries. And for many people, it's tempting to paint themselves in a better light than the reality, like claiming they excel at certain skills needed for the job or have far more experience than they do.
Recruiters can pretty quickly verify your claims though (by asking you to do a test exercise, for example), so embellishing on your resume is not much worth it. If an employer is looking for a skill such as using a specific affiliate network or tool you have never used, then it's always better to admit that you don't have any experience with it but that you are willing to learn rather than pretend to be an expert and then fail short of expectations later.
5. Write a profile that summarizes everything a recruiter might want to know
Having a brief (no longer than four sentences) and clear summary of who you are and why you think you are the right person for an affiliate marketer position might give you a headstart – it will provide recruiters with a lot of information about yourself right at the start and might just catch their attention enough for them to consider reading the rest of your resume. How should you write it? Start by reading the job offer and then tailoring your profile summary to match the requirements. You don't have much space here, so focus only on the key things you want the recruiter to know, such as your biggest relevant achievements, for example.
6. Focus on your impact
You could simply list all of your job responsibilities or everything you did as a part-time affiliate marketer and then call it a day, but that might only work as well as listing features when you want to sell a product. Instead, you should use the opportunity to tell the recruiter what you achieved in your previous job and how you can make a difference for them.
7. Make it visually appealing
Last but not least, your resume must be visually appealing to recruiters – upon seeing a tiny font or a long wall of text, the recruiter might not even be interested in reading what you have to say and just toss your resume away. A neat and concise resume with all the information that recruiters need might just convince them to read further and consider you for the position.
A good tip here is to use bullet points when describing your skills and experience so that recruiters can quickly skim through your resume and quickly find the information they are most interested in. You should also make sure that the font you use is easily legible (Georgia or Times New Roman are good choices here) and that the size will allow the recruiter to read your resume without straining their eyes.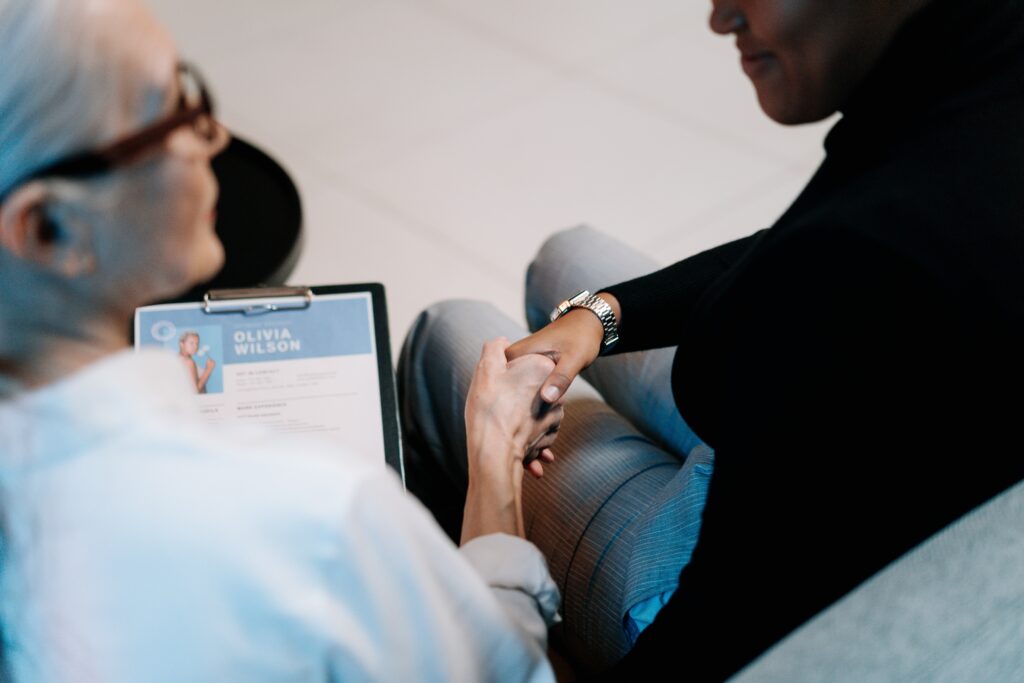 Conclusion
Impressing recruiters has never been an easy task, and with so many candidates aiming for the same full-time affiliate marketer position as you it's now even harder. Fortunately, there's a secret to nailing your resume – putting yourself in the shoes of the recruiters and thinking about what could make their jobs easier when it comes to reading and evaluating candidates.
That is: emphasizing your best qualities and skills in simple, clear, and easily understandable language; using a reasonable font size; picking bullet points over paragraphs when writing about your skills and experience; and giving the recruiter all the information they need right at the start. Those things might seem like details, but when compared to dozens of other applications full of "resume speak," those details might be exactly what will make a recruiter call you back – simply because you made their job easier.
Frequently Asked Questions
How long should a resume be?

A resume or CV should be concise and limited to one page if possible. Two pages are ok if you really have something important to add, but not more.

Should you make an outline before writing your resume?

You should always have a general structure already created before you write your resume. That will help you when putting it all together.