Affiliate marketing is a strategy to make money from a website or business. It's when a company works with a publisher to publish pages that generate leads or traffic to the company's website. Meanwhile, SEO strategies help increase the visibility of a website or content.
SEO affiliate marketing combines two strategies to drive quality traffic to the website. It optimizes affiliate pages to be discoverable online when users search for products related to the merchant's offers. Also, it focuses on looking for the right products and affiliate strategies to promote.
SEO is a crucial marketing strategy as it boosts the page's ranking on the search engine. Your target audience can easily find your affiliate content and drive more traffic and conversion. Therefore, you must use the right keywords and SEO strategy in affiliate marketing.
Affiliate marketing also helps a merchant website's SEO through backlinks via blogs, social media, and emails. The best thing about affiliate marketing is that you don't have to spend money and time to make your product.
However, Google sometimes penalizes affiliate websites that are often created with less effort. Several affiliates copy and paste the content they get and publish it on their website. This practice is something you must avoid.
SEO affiliate marketing can be challenging and confusing. But once you have started and become an expert, you can earn a lot of money.
Here's what you must know if you're considering SEO affiliate marketing.
Benefits of SEO affiliate marketing
According to a statistic, an estimated $8.2 billion was invested in affiliate marketing in the US by 2022. Clearly, many businesses in the US—and even worldwide—invest a lot in affiliate marketing to promote their products and services.
Here are the benefits you may get when you start in affiliate marketing.
It provides upfront investment
Several affiliates get paid after promoting a product and generating conversions. However, some are paid in advance to promote a company's product or service.
In addition, SEO affiliate marketing is an excellent way to earn income without an upfront cost. You don't need to invest effort and time in creating a product to promote. You can start boosting a product or service as soon as you have chosen a platform to promote it in.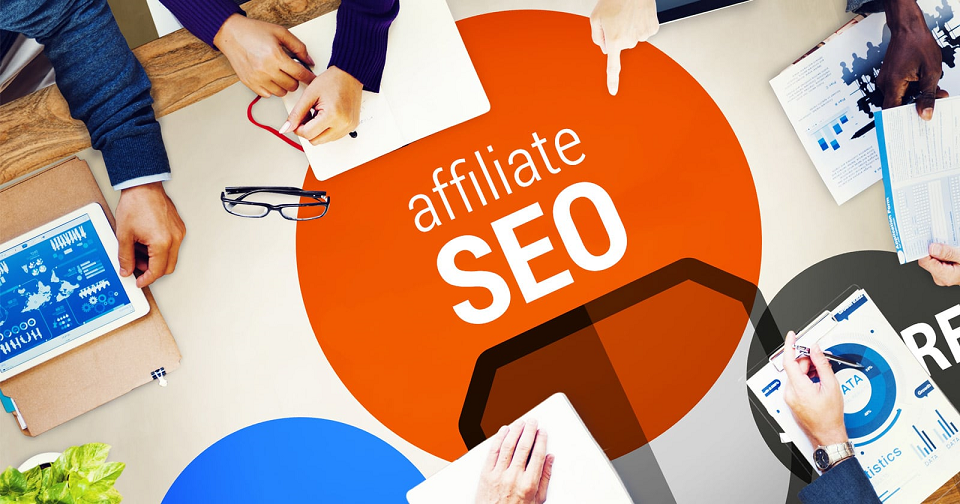 It allows you to make money online
Affiliate marketing is done online. It means you don't have to be in an office to do your job. If you frequently work remotely, you may need to use a virtual private network (VPN) to access sites that might otherwise be blocked due to geolocation. Having the capability to launch campaigns from anywhere enables you to earn money from virtually anywhere through your affiliates. It's just one more perk of affiliate marketing.
Additionally, customers don't always have to purchase the product for you to get a kickback. There are various methods affiliates can get paid:
Pay per sale – This is the typical affiliate marketing structure. The business or merchant pays the affiliate a percentage of the product's sale price once the customer buys the product. Thus, the affiliate can be compensated when the customer purchases the promoted product.
Pay per lead – In this program, the affiliate is paid according to the conversion of leads. You must encourage the customer to visit the merchant's website and complete an action. It can be filling out a form, subscribing to a newsletter, signing up for a trial product, or more.
Pay per click – In a PPC program, the affiliate has to redirect the customer from their platform to the merchant's website. Therefore, you must ensure that the customer will visit the merchant's website to increase its traffic.
Pay per install – The affiliate gets paid when a user visits the merchant's site and installs the product. The products promoted in this program are usually software or mobile apps.
It's easy to get started
As mentioned before, you don't need to invest time or effort in creating a product to promote. Also, you don't need capital to start affiliate marketing. All you have to do is learn as much as you can about the subject. This includes learning different strategies and tools you need to use in order to excel.
Additionally, there are heaps of online affiliate marketing communities you may join. There are also affiliate marketing podcasts and videos you can follow and watch to learn more.
6 tips for SEO affiliate marketing success
SEO affiliate marketing will only be successful if you have a proper and effective strategy. To ensure the success of your SEO affiliate marketing, here are some things you should follow.
Tip #1 Use long-tail keywords
Keywords are crucial in SEO to rank in search engines. However, many affiliates use the exact keywords to rank their pages, which makes it difficult for other sites to rank. It's a good idea to research keywords and stay ahead of the game.
One way to outrank your competitors is to use long-tail keywords. Long-tailed keywords are longer and more particular search phrases with low search volumes. Big brands don't usually use these keywords, as they're not attractive enough. But for a small affiliate website, these keywords are ideal to start ranking in search engines.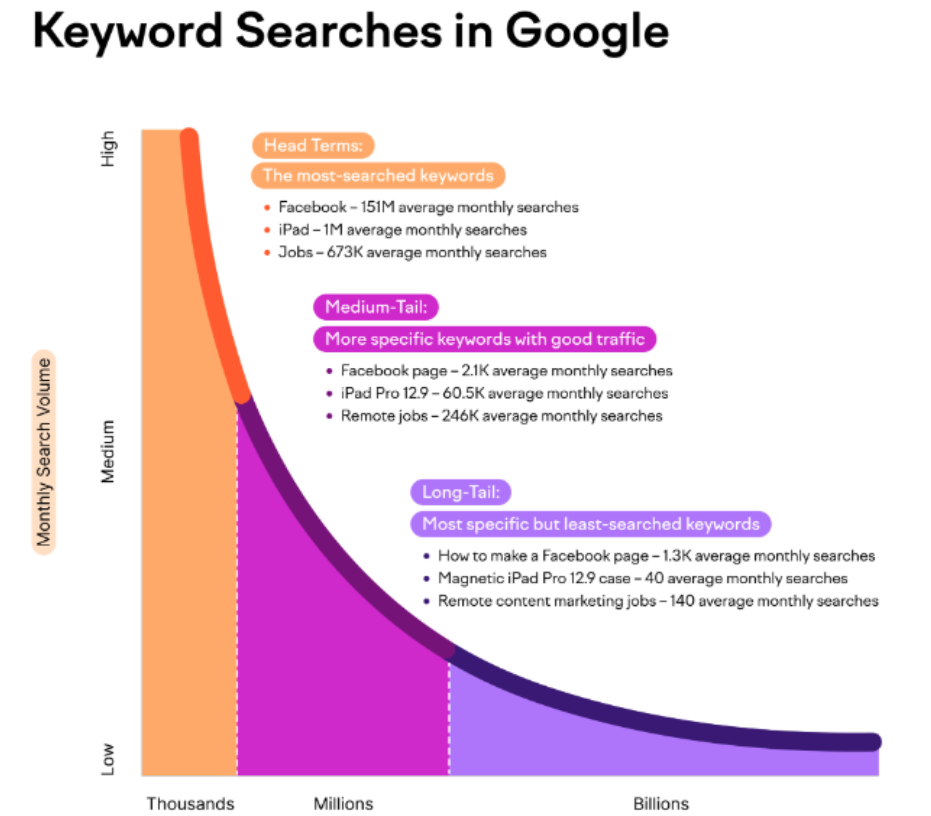 In addition, you have to study what your competitors are doing. Find out exactly how they're doing to get a high ranking and reassess their activities. Conduct competitive research regularly to look for your competitors' affiliates and get more ideas.
Tip #2 Pick the right niche
There are many niches or categories of products you can choose to focus on in affiliate marketing. Affiliate marketers consider several factors in selecting a niche, including the competition, familiarity with the topic, personal experience, and more.
When picking a niche, focus on a more specific niche. For instance, you're running an SEO blog, so your most apparent niche is SEO services and software.
However, SEO is a vast and generic topic. Focus on a more specific part of SEO and build a reputation as an expert in that area. You can build backlinks, do SEO tools or software reviews, collect case studies, run a/b tests, and more.
After that, you have to check the niche's traffic potential. Ensure that your chosen specialty is not only interesting to you, but to other people as well. To check if your chosen topic is interesting, see if people google it and how frequently. You may also use some tools to determine the keyword's search volume.
Furthermore, you must check the keyword competition, as high-ranked websites already target these keywords. So, check your keyword competition and look for topics with low competition but high search volume.
Tip #3 Select the right product for your niche
To ensure your SEO affiliate marketing will be successful, carefully target and refine these two strategies. Concentrate on one or two products in your specific niche, for example, SEO tools for keyword research. By narrowing your focus, you are more likely to be able to dominate your niche in a short time.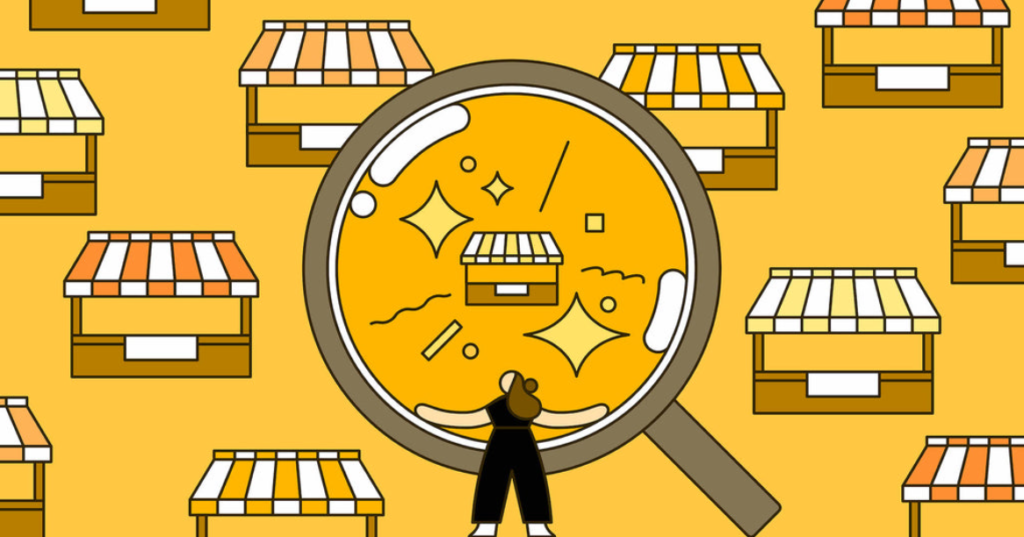 Choose a product based on profitability and data-driven research that can give you an idea of your potential ROI. This game plan may take time, but it will pay off eventually.
Tip #4 Choose a suitable domain name
This tip is suitable if you're building your affiliate website from scratch.
The first thing you should avoid when choosing a domain name is to put your main keyword in the domain name. It is better to purchase a highly optimized domain name. It's because keywords in the domain name are significantly irrelevant, and Google looks at your content instead.
Also, avoid purchasing a branded domain, as it's strictly prohibited. You may face a lawsuit for infringing on a brand name.
Next, check the website's history before acquiring it, as it may have had bad links or poor content. You may check the website's history, which logs previous versions of the pages on the web.
Another thing you need to look over is the overall backlink profile and the backlink history. This helps to figure out how the links affect your search engine rankings. Also, it enables you to identify what you need to do to improve your backlink profile.
Tip #5 Find a trusted web hosting company
Web hosting is an online service that makes your website's content accessible. These companies provide the services and technology required for the website to be discovered on the internet.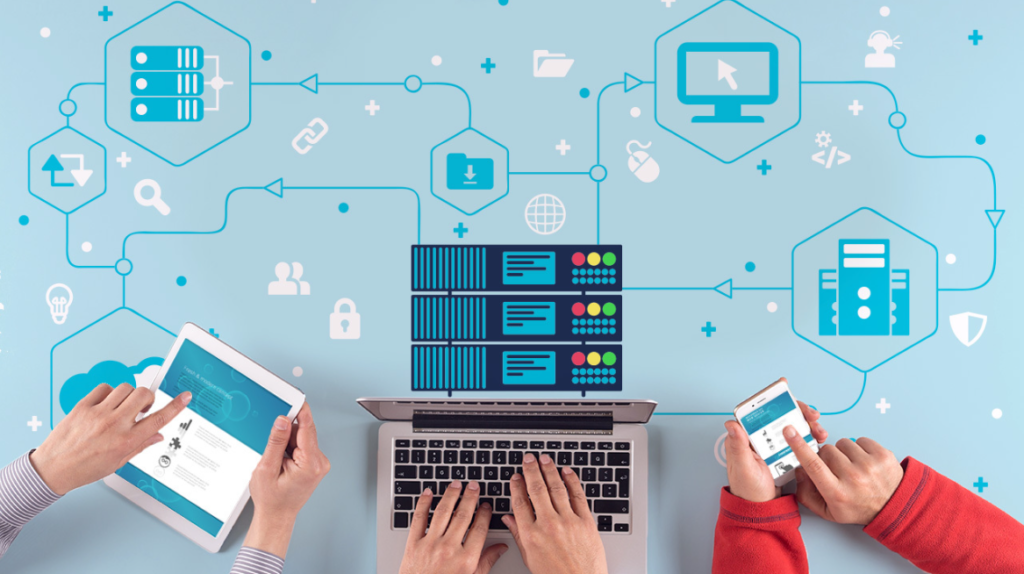 When becoming an affiliate marketer, you will need a web host company that guarantees fast page load speed, strong uptime rates, and excellent customer service.
Additionally, you should also consider the bandwidth and storage they offer. Estimate how much traffic your site may generate and assess the videos and multimedia you'll be posting.
Also, most web hosts provide hosting resources such as a free domain and a free SSL certificate. Furthermore, some companies need you to own a domain to host with them. But if you need one, they will assist you in purchasing one.
Look for a web hosting service that ensures a smooth experience so you can focus on determining a strategy to market your partner's products.
Tip #6 Optimize your website
SEO affiliate marketing is about bringing traffic to your website to increase sales, sign-ups, and bookings. This means that you need high click-through rates to convert into sales and revenue.
Optimizing your content and landing pages is the best way to achieve this. However, there is a lot of content available, so you must ensure your content stands out from the rest.
Create engaging and valuable content for your audience. Address their questions in it, making it relevant to the user query. Search engines will display results depending on the algorithm, so make sure to use authoritative sources to gain your audience's trust.
Drawbacks of SEO affiliate marketing
While SEO affiliate marketing can be pretty effective, you should know several potential drawbacks to using it in your business. Consider the following disadvantages before going forward with creating your SEO affiliate marketing strategy.
Competition
Affiliate marketing can be a very competitive field, especially in the world of SEO. With so many people trying to rank for the same keywords and phrases, it can be challenging to stand out and get noticed. This can make it difficult to generate significant amounts of traffic and revenue from your efforts.
Cost
SEO can be costly, especially if you're working with a professional agency or consultant. You'll need to invest in things like keyword research, link building, and content creation to get better search engine rankings. This can add up quickly, especially if you're not seeing the results you want.
Time
SEO can take a long time to produce results, especially if you're starting from scratch. Building up the authority and trust needed to rank well in search engines can take months or even years. This can be frustrating for those who want to see immediate returns on their investment.
Algorithm changes
Search engines like Google frequently update their algorithms to improve the quality of their search results. This can significantly impact your website's visibility and the success of your SEO efforts. If your website relies heavily on SEO, you may find that it is suddenly much harder to rank well in search engines.
Legal risks
Affiliate marketing can be a gray area when it comes to legal issues. In some cases, affiliates may be tempted to engage in unethical or illegal tactics to boost their search engine rankings, known as black hat SEO. This can lead to legal problems and financial losses for the affiliate and the company they are promoting.
You must align your business goals with the potential benefits and drawbacks of SEO affiliate marketing. If you want a strategy that gives instant results without much effort, then SEO affiliate marketing is not for you. On the other hand, if you are in for the long haul, this strategy can do wonders for your business growth.
If you are willing to put in the resources to make SEO affiliate marketing work, then go for it.
Final thoughts on SEO affiliate marketing
SEO affiliate marketing can be a lucrative and effective way for businesses to increase sales online. By focusing on the SEO best practices and leveraging the power of targeted keywords, affiliates can drive more qualified traffic to their affiliate links and increase the likelihood of conversions. However, it's important to remember that SEO is a constantly evolving field, and it's crucial to stay up-to-date with the latest strategies and techniques in order to be successful. By staying dedicated and committed to improving your SEO skills, you can maximize your affiliate marketing earnings and build a successful online business.
Sell better with better affiliate software
Post Affiliate Pro has every important tool you need to increase your sales and success.
Try today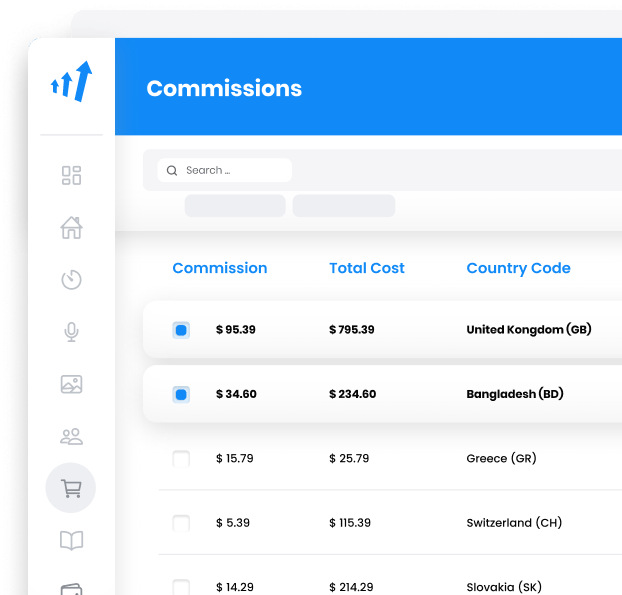 Frequently asked questions
Where can I get examples of affiliates?

Affiliates can be found on cashback sites, online communities, and blogs. These affiliates promote another product via written content.

How can I make sales from affiliates?

A successful lead is instrumental in making sales from affiliates. Affiliate websites reach out to sellers by creating a brand page.

Where can I find quality publishers?

Having an affiliate marketing agency saves time and maximizes the effectiveness of SEO affiliate marketing in boosting sales. A trusted affiliate marketing agency will work with multiple networks and search for the ones aligned with your needs.

How can I use SEO affiliate marketing to improve my business?

You can save time and money on SEO affiliate marketing. Not only will you have access to professional affiliates and publishers, but you will also expose our products to new prospects.

How can I measure affiliates that perform well?

Affiliate marketing agencies are doing their due diligence to monitor affiliates' performance. These agencies will perform split tests on various campaigns to determine if the brand is generating incremental revenue.

Can I employ SEO affiliate marketing techniques in multiple countries?

With the ability of the internet to connect different brands across the globe, implementing SEO affiliate marketing in various countries is possible. When implementing an affiliate program, it's crucial to produce tailor-made content.