Interest in affiliate marketing is growing. In fact, the keyword "affiliate marketing" is searched online approximately 50,000 times every month in the USA alone. According to research by Statista, businesses in the USA are expected to spend $8.2 billion on affiliate marketing by the year 2022. So why is affiliate marketing so popular? Because it is one of the best ways to introduce your products or services to new customers that are a part of your target audience.
In theory, affiliate marketing in SaaS sounds incredibly simple. All you need as a SaaS business is other people (affiliates) that will promote and sell your products or services for you. Then, you pay them a commission for every sale they make. The financial costs and risks of affiliate marketing are minimal, and revenue from the industry is continually growing. That's why almost everyone wants to leverage affiliate marketing in their business.
Sadly, not all SaaS affiliate programs are thriving. A good deal of them either miss the mark entirely and fail to drive sales or are given up on after encountering one of the many affiliate marketing challenges.
But it doesn't have to be like that. Most of the challenges you will encounter while growing your SaaS affiliate program can be overcome if you know what you are dealing with. Here are the four biggest SaaS affiliate challenges you might encounter while growing your program. We also added some handy tips on how you can overcome them.
SaaS affiliate challenge #1: Finding people to promote your SaaS products
To have a successful SaaS affiliate program, you need to find the right people to promote your product or service. But reaching out to people who will be a good fit might be tricky. Especially with so many self-proclaimed "affiliate marketing experts" around. So where can you find talented affiliates?
One of the best recruitment ideas for SaaS companies is to invite existing customers into their affiliate programs. While existing customers are a good fit for all types of affiliate projects, they are very useful for SaaS affiliate programs in particular.
First, most SaaS businesses use a subscription-based model. This means that the customer has to make repeated purchases if they want to continue using the product or service. Regular purchases mean that a customer is happy enough with the product to keep using it for a long time. These types of customers who know your product and are happy with it have the best chance of convincing others to try your product. Because they know the product and use it often, they can tell others how they are using it, what it helped them to achieve, and what they like best about it.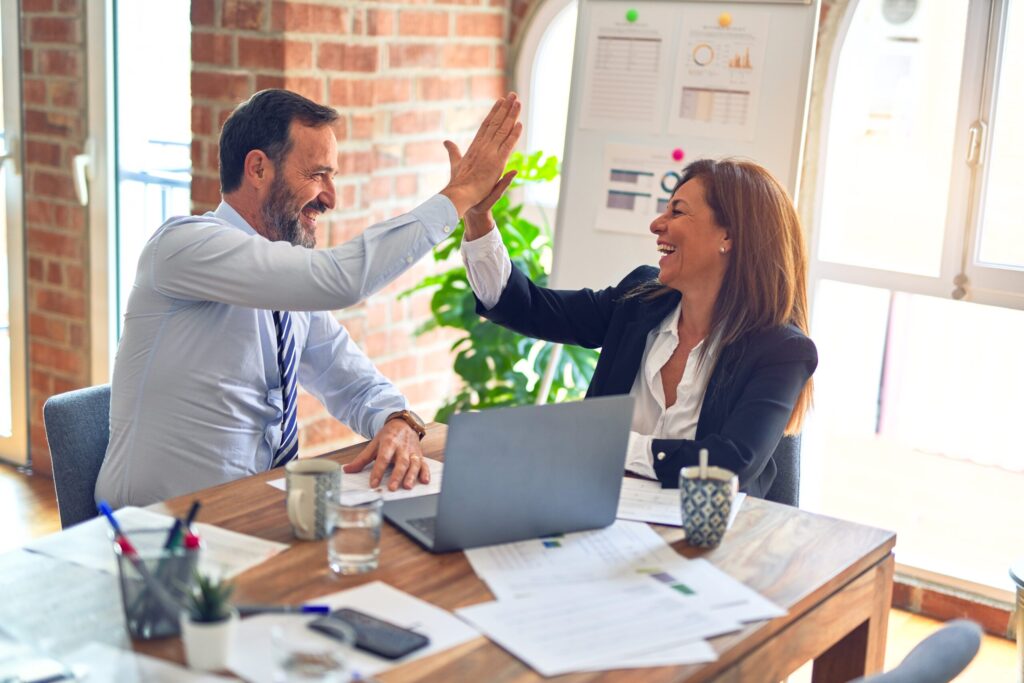 The second thing to consider is that your customers will get rewarded for recommending products or services they already like, so inviting them into your SaaS affiliate program is a fantastic way to keep their satisfaction and loyalty high.
And third, blogs and channels that match your industry and whose authors might be interested in trying out (and then promoting) your products or services are another good place for finding new talented affiliates. However, keep in mind that popular bloggers receive plenty of these kinds of offers, so you need to make them an offer that will be worth their time.
SaaS affiliate challenge #2: Your affiliates are dropping out quickly
Finding talented affiliates for your business is just the beginning. What some companies really struggle with is getting affiliates to stay with them for longer periods of time. If the results aren't as good as they expected, or they don't have enough promotional materials, or their commission is too low, it won't take long before they get demotivated and leave for good. If you spend more time replacing your affiliates than building your program, your strategy clearly doesn't work. How can you prevent that from happening?
It would be useful to prepare a thorough affiliate onboarding process for your new affiliates. An onboarding process will help the affiliates get acquainted with their new jobs faster, and also decrease the risk of them leaving the program the moment something doesn't go as expected. Creating a "Getting Started" guide with most of the information your affiliates might need during their job is also a great idea. In such a guide, you should include necessary information about your brand as well as the product that your affiliates will be promoting. The guide should also include a short tutorial about how to use your affiliate marketing tools and a list of the brand's guidelines for the creation of promotional materials.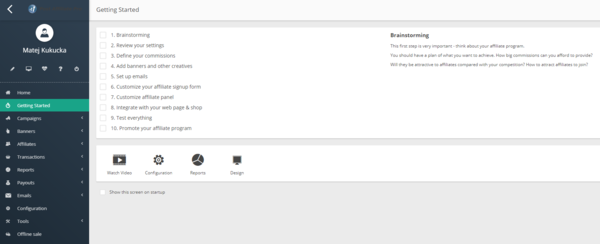 You could also think about adding a FAQ section with common questions. These questions may include "What are the rules for earning a commission?", "When can I mention the brand name?" or "How do I add affiliate links?". Answering these questions will save you and your affiliates tons of time.
Having varied commission types is also an excellent way to keep your affiliates engaged. For example, you could create multiple tiers of commissions to which affiliates could get promoted to. The higher-level groups could get higher commissions after meeting certain requirements. Another idea is to offer lifetime commissions for your affiliates. This type of commission means affiliates will get paid for every repeated purchase a given customer makes, which is much more motivating than just a flat fee for every sale.
SaaS affiliate challenge #3: You hardly have any sales despite having several affiliate marketers
When it comes to affiliate marketing, having as many affiliates as possible isn't always a recipe for success. It might happen that despite having several affiliates, the sales results are far below your expectations. One of the reasons for this may be that your affiliates are bringing irrelevant traffic to your SaaS affiliate program. In many cases, focusing on finding only a few affiliates that match your target audience and can bring you quality traffic makes more sense. It gives you a higher chance of increasing sales because your affiliates will be reaching out to people who are much more likely to be interested in your products.
For the same reason, partnering with an influencer or blogger that has a broad reach might end up in disappointment. While they may drive a lot of traffic to your site, the number of sales might be lower. The majority of the influencer's audience might not be interested in trying out the product or service you're selling if it doesn't match their current needs. They may buy it once out of curiosity but then unsubscribe just before the next subscription payment.
Another reason why your affiliates might not be generating sales is that they don't have enough promotional materials about your product or service. Giving them a variety of branded materials at the start of your cooperation will help them get familiar with the product. It will also give them an idea about how your company's visuals should look like. The latter will be handy for them when they start to create materials themselves.
SaaS affiliate challenge #4: Preventing affiliate fraud from occurring
Affiliate fraud has become a real problem in the last couple of years due to affiliate marketing's popularity.
In 2020, it was estimated by CheQ and the University of Baltimore that companies might lose as much as $1.4 billion from affiliate marketing fraud attempts. It was also estimated that 40% of all online traffic is generated by bots and virtual machines rather than humans. However, bots are just one of the many tactics used by affiliate fraudsters. They have many more tricks in their repertoire. Fraud attempts range from cookie stuffing and disguising domains to redirecting traffic and stealing content from other pages.
The main goal of these illegal means? Of course, getting higher commissions much faster than they would with legal methods. For both companies and marketers, keeping such people away from their programs (and their budgets) can be a challenge. Companies might not notice they have become victims of affiliate fraudsters before realizing that the numbers don't add up.
However, with the help of affiliate management platforms, you can minimize your problems with affiliate fraudsters. Post Affiliate Pro has several built-in tools that can identify any suspicious activity in your SaaS affiliate program (related to fraudulent clicks, orders, sign-ups and logins) and immediately take action.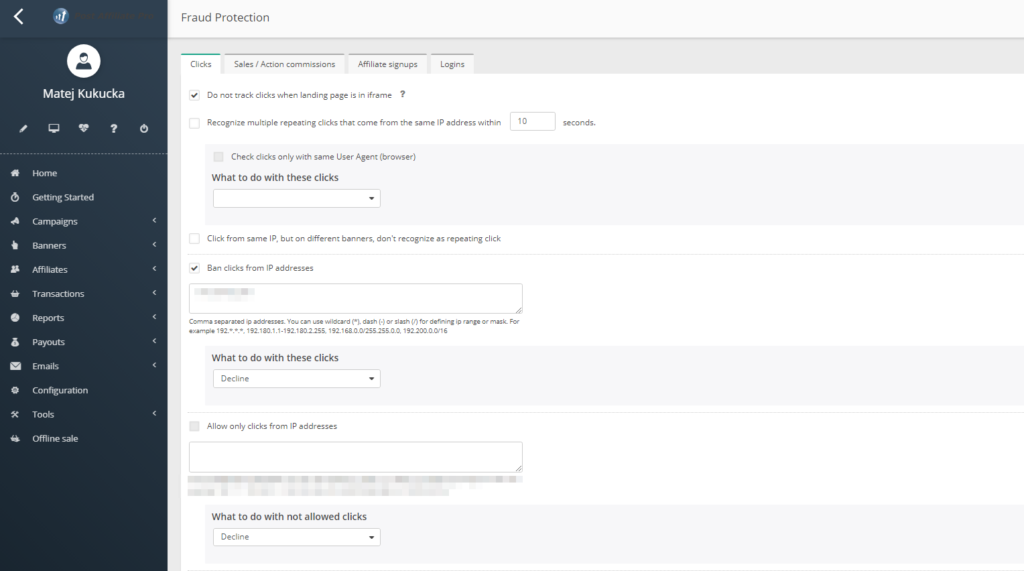 For example, if you notice you have several clicks, downloads, or sign-ups from the same IP address or the same region, you can automatically decline them and deny commission payouts for such actions – especially if many of the clicks or sign-ups appear in a very short time.
You can also blacklist entire countries. That's why it would be a good idea to look through internet reports about which countries or regions have the highest amount of poor traffic coming from them and block (or at least restrict) them from accessing your offers.
Conclusion
While affiliate marketing can bring incredible results, but you shouldn't think that managing affiliates and affiliate programs is a walk in the park. If you are not prepared to deal with some of the biggest affiliate marketing challenges, you might find yourself struggling. Fortunately, most problems can be dealt with quickly if you know what to do.
Post Affiliate Pro is also here to lend a hand. Besides protecting your SaaS affiliate program from fraudsters, it can also help you manage your affiliates in a much faster and consistent way. With Post Affiliate Pro, you can focus on growing your program rather than ongoing troubleshooting and monitoring.