In the last couple of years, we have experienced things we never thought possible outside of movies and TV shows. As a result of the pandemic and the lockdown that followed, most of us have begun to question many things that we previously took for granted. The state of our health, the dependence on a stable food supply chain, and the importance of outdoor spaces have been difficult to ignore. A number of ideas that were already gaining popularity were catalyzed by these once-in-a-century events. Urban gardening and indoor garden trends have gained traction as people seek to become more sustainable while growing organic food and reducing our carbon footprint. As we started working and studying from home, do-it-yourself projects and home renovations became necessary for many of us.
For these and many other reasons, home and garden ecommerce has reached new heights. Globally, traffic to these stores increased by 61.4% from January to June 2020. This is positive news for everyone, especially Earth-conscious people, online businesses and those looking to earn money with affiliate marketing. With many types of products and a competitive landscape, home and gardening affiliate programs make up 8.7% of all affiliate programs worldwide. Let's take a look at how affiliate marketing works in the realm of home and garden, and why it's still such a big industry in 2023.
Why will affiliate marketing be major for home and garden brands in 2023?
At this point, we are familiar with the general concept of affiliate marketing and how it works, as well as how it can be applied to the home and garden industry. Now, we can focus on the many changes in society that have brought this industry to new heights, as well as how they can be capitalized through affiliate marketing.
Home and gardening is a top trend
Over the past few years, this industry has been booming. In the UK alone, it saw a growth of 119% between 2020 and 2021. Urban farming and home gardens took the world by storm in 2020, with seed sales for many U.S. companies growing upwards of 25%. Home renovations and DIY projects have been just as common as new gardens. Online furniture sales have skyrocketed for both indoors and outdoors. The average U.S. household spent around $6,649 on home improvements in 2020. Don't be misled by these localized statistics, this is very much a global phenomenon. Traffic to home and garden online stores worldwide increased by more than 60% in the first six months of 2020. With many of these green habits being maintained long-term, people are still actively investing in their hobbies until today. All of these purchases and projects require a lot of research and reviewing for the customers, and that is where affiliates come in. They provide their expertise, opinions, and ideas, and share affiliate campaigns that will benefit their audience.
Growing concerns about personal health
It is no secret that the pandemic made us all face mortality in an unprecedented way. On top of the virus that made us worry about our physical condition, lockdowns and quarantines made us consider our mental health as well. These are some of the reasons that have driven home and garden sales to soar. Without the possibility of going outside, exercise has moved from gyms and parks, to living rooms and gardens.
With people confined to their homes, improving their living space became a priority, helping them stay occupied and cope with isolation.
Additionally, worries about food shortages and food quality meant that more and more people started growing vegetables. It is not surprising then that home & garden, food & groceries, as well as sports & outdoors were the top 3 fastest growing ecommerce industries during that year. Once you're aware of it, it can't be unseen. Concerns about personal health are still many people's priority, as changes are not immediate and are refined overtime. The idea of being self-sustainable and nature-oriented has sparked motivation in many people to continue trying to be healthy and invest in their surroundings continuously.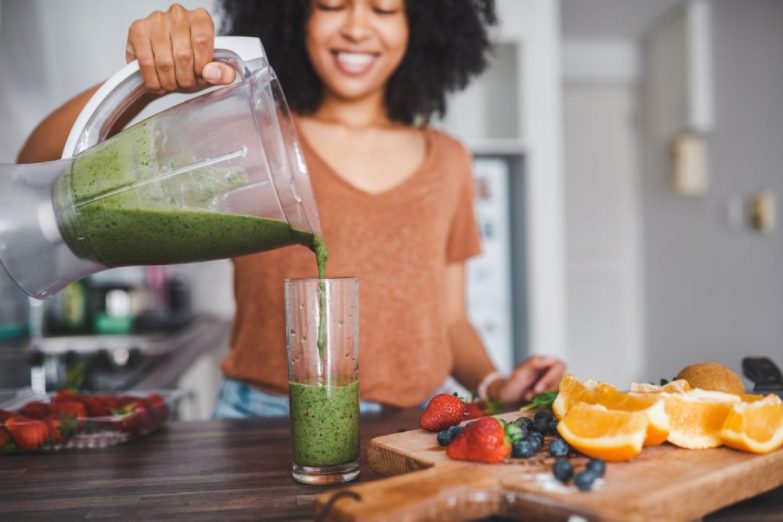 Social media growth
Social media has become one of the pillars of affiliate marketing. Its ability to target audiences and communities built around a specific interest is unrivaled. In fact, 60% of marketers claim that influencer marketing brings better customers than other forms of advertising. This is particularly relevant for the home and garden industry. Purchases in this industry are, for the most part, not impulse buys. They are calculated decisions that require planning, searching, and a lot of research. This is when social media advertising can outperform other forms of marketing. Its ability to utilize videos, as well as photos, to produce content and/or reviews is unparalleled. Home and garden products in particular need this type of attention. Allowing for 360° views of the physical product and the customers' ability to see the dimensions before committing to a purchase. Considering that social media has an intrinsic compatibility with this industry and that 82% of people use social media to guide their purchases, investing in influencer affiliate marketing seems like a smart move.
Home office
One of the biggest changes brought by the events of 2020 has been the transition to working and studying from home. In fact, for some people, that is their reality to this day. Once lockdown was announced, desks and office chairs had all but run out. In North America, desks and office chairs searches were up by 87% and 65% respectively during the first quarter of 2020. This is also one of the driving forces behind the surge of DIY projects. We made all those little changes we never had time for to make our homes more comfortable, while helping us deal with stress and anxiety. Additionally, as video calls became the norm, entire trends popped up on social media with tips on how to make our backgrounds more professional and personalized. Needless to say, most of these social media posts were part of affiliate marketing campaigns.
The economy has changed
Many things have changed since 2020, and the economy is no exception. Job instability, many people furloughed, and the overall fear of another economic recession have changed people's mindsets. We don't spend money like we used to. Almost 80% of consumers claimed to be more conservative with their spending habits in 2020. Product shortages drove us to ecommerce to satisfy needs previously met by our local supermarkets. Record high house prices mean that people are more likely to invest in fixing and improving their homes, rather than move out. People want to spend their money smartly, buying only the most cost-effective products at their disposal. In case you are wondering how people would make their choices, the answer is simple: internet searches. Thankfully, affiliate marketers are more than ready to help customers make the best choices, while reaping the rewards of affiliate marketing programs.
Earth-conscious revolution
Whether it was the biological nature of the pandemic or the many videos we watched showing wildlife returning to places they had once been, something struck a chord with most of us. We realized that we are not alone on this planet, and that our actions affect the whole ecosystem. Testament to this is the fact that people are choosing to move out of city centers, seeking a much-needed connection with nature and open spaces. Over a third of all home and garden purchases in the U.K. were for outdoor plants, with compost and seeds following close behind. This is truly revolutionary.
Urban gardening boom
As part of this Earth-conscious revolution, many trends became extremely popular during 2020. Urban gardening and food gardens saw record high numbers of people dipping their toes into those waters. In North America, 36% more people were growing vegetables that year, and 65% of them did so due to the pandemic. These trends didn't stop there. Axiom's survey found that 86% of homeowners would continue their food gardens in 2021. It is easy to understand why, considering how expensive organic vegetables tend to be, and the growing health concerns. It is not just vegetables that are being homegrown. In fact, this urban gardening trend has several sub-trends. Hydroponics and aeroponics let people without space for a full garden be a part of this green revolution as well. Amongst all the trends, herb growing is one of the most popular. In some countries more than others. For example, did you know that more than 50% of Italian home growers have fresh herbs potted at home? Similar numbers are seen in other places, this is understandable given how much easier herbs are to grow than vegetables. Much like the DIY movement, the grow-it-yourself movement has robust communities online with expert advice and tips for beginners and pros alike. These audiences can be targeted with affiliate marketing programs in order to benefit all the parts involved.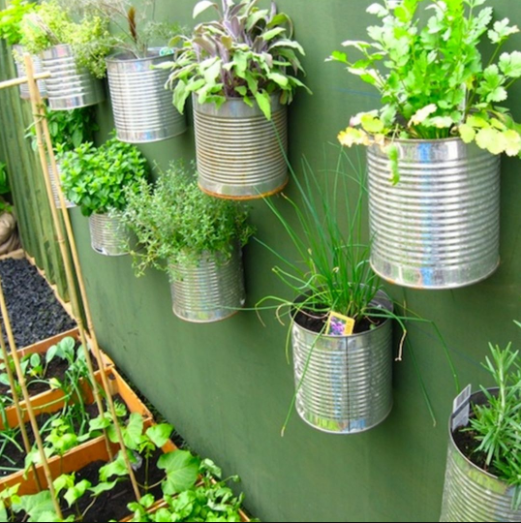 What can home and garden businesses get from affiliate marketing?
I'm confident that it's clear now why affiliate marketing and the home and garden industries are such a good fit. They are definitely profitable for affiliates, and convenient for customers. Let's take a look now at how this match made in heaven helps business owners in this industry.
Customer Acquisition
Home and garden is an industry known to put high emphasis on customer acquisition. The reason for this is that these products are not purchased regularly. They are important purchases that require a lot of research and reviewing. If you have been paying attention up to this point, you know this is fertile ground for affiliate marketing. Content marketing that customers can access to gain better insight into your products will make or break your customer acquisition. More than 64% of affiliates market through content, which is perfect for this industry while being more affordable than regular ads. In North America, more than 40% of merchants use affiliate marketing as their top customer acquisition channel.
Considerable ROI
High ROI is a staple of affiliate marketing. Approximately 65% of merchants report affiliate revenue exceeding 20%. There are many reasons for this. Merchants have very little to worry about when it comes to affiliate marketing, both in terms of money and effort. Additionally, advertisers will maximize conversion rates by capitalizing on their audience's trust. This is especially true for content marketing, which creates three times more leads than ads, while costing less than half.
Reach
When it comes to any form of marketing, reaching as many potential customers as possible is always good news. And if we are talking about reaching people, social media is king. Facebook alone will open the doors to over 2.89 billion potential customers. This is not even taking into consideration all the other social media platforms. TikTok recently passed 1 billion active users, and YouTube has almost 2.3 billion users, demonstrating the huge numbers we are talking about. On top of big numbers, these platforms are capable of displaying content marketing, which, as we saw, is one of the most cost-effective forms of affiliate marketing.
Command of their campaigns
Another very attractive feature of affiliate marketing is the ability for merchants to customize every aspect of their campaigns. Utilizing affiliate management software, like Post Affiliate Pro, allows you to fully customize your programs. Anything from the commission rate, to affiliate links can be managed through a single piece of software. Changes in the type of commission can motivate affiliates in different ways. Trying different features, like split commission or multi-tier commission, will let you know which one is more appropriate for each campaign and affiliate, thus letting you maximize your investment.
Versatility
As you could probably see from the point above, affiliate programs can be extremely customizable, but their versatility doesn't stop there. It also includes the fact that affiliate campaigns can be as simple or complex as merchants want them to be. Payment plans, campaign features, and marketing analytics are all elements of your program that are modifiable. Some management software, like Post Affiliate Pro, will even help you integrate and set up your first campaigns. When you have enough experience with affiliate programs, you will most likely experiment with different campaigns and affiliates, until you find the best fit for you.

Long term gains
Like we mentioned a few paragraphs ago, customer retention in this industry is tricky. That's why it is smart to hook your customers with subscriptions to products that require refills or some other sort of recurrent purchase. Affiliate marketing has an answer to this as well. You can run recurring commission campaigns and let affiliates promote those services for you. The type of products in this industry that are changed every several years, think garden hoses for example, also have an answer from affiliate marketing in the form of life commissions. We focus on these factors because they are key to the home and garden industry. You want to build a solid relationship with the customer, and gain their loyalty, so when the time comes to make that once in a decade purchase, they will think of you.
Low cost
Here we have probably one of affiliate marketing's most attractive features: low costs.
As stated before, starting costs for affiliate marketing are among the lowest for any form of digital advertising. On top of that, we know that operational costs are not a worry for merchants, because affiliates handle the marketing. Affiliate marketing is budget friendly, as it reduces the cost of overall campaigns, while simultaneously expanding targeted niche reach and multiplying ROI. If we add to that the fact that there is even free software that can help you get started, the only question remaining is why not to do affiliate marketing.
Data tracking
Few marketing strategies have the tracking capabilities present in affiliate marketing. With the right tool by their side, merchants can monitor every aspect of their programs to ensure optimal performance. Knowledge is power, and this is also true for affiliate marketing. It allows you to tweak your programs and make changes supported by data. Not just trial and error, but meaningful, data driven improvements. Some affiliates will offer better Cost-Per-Lead, while others may offer better Cost-Per-Sale. Being able to track your affiliates' performance, helps you to quickly identify your top affiliates and which programs need to be terminated. There are many tools at your disposal for this. Post Affiliate Pro is very cost-effective across all tiers of plans, and it also offers a 30-day free trial.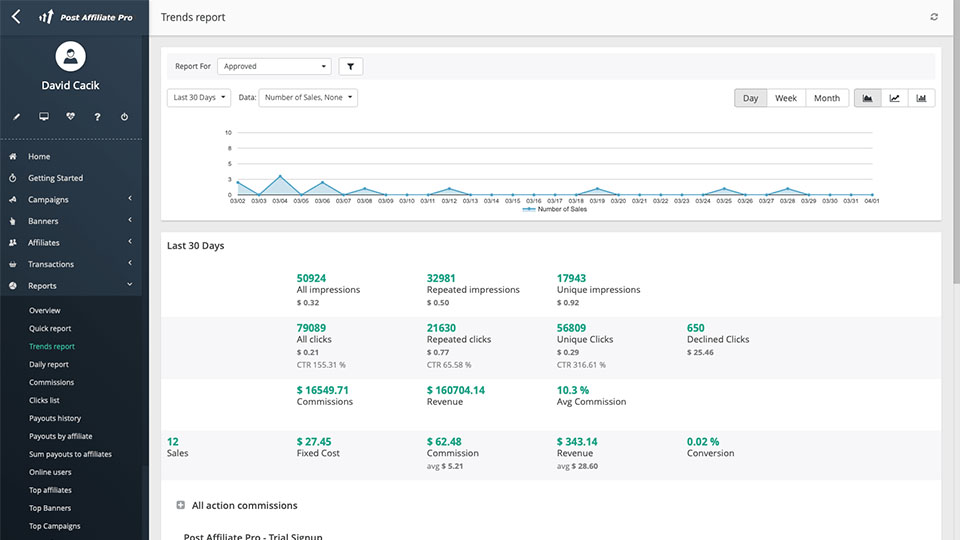 Some tips for your affiliate campaign
Understandably, after learning about the great potential of affiliate marketing programs in the home and garden industry, you probably want to get started. As stated before, it's rather easy to begin. Some affiliate management software will even help you set up integration. However, it's always good to get inspired by the most successful programs. Here are some tips to succeed in affiliate marketing.
Find multiple affiliates
There are many types of affiliate programs, and many types of affiliate marketers. Diversity is always good, so try to utilize different options. As mentioned earlier, influencer affiliate marketing is particularly well suited for the home and garden industry. Engaging customers with different types of content will result in higher conversions. Ideally, you want to have influencers, food critics, bloggers, reviews sites, etc. They can create different pieces of content that will show up in search engines when customers google different garden trends or home products.
Optimize your website for mobile
If you want to make sure you reach as many people as possible with your campaigns, you need to make sure they are compatible with mobile devices. They make up more than 50% of online sales. If your campaign links to a website, make sure that website can be seen from both phones and tablets. Running campaigns that are not optimized for mobile is basically leaving money on the table. Making changes, if necessary, to your website's UI can have a dramatic effect on your campaign's success.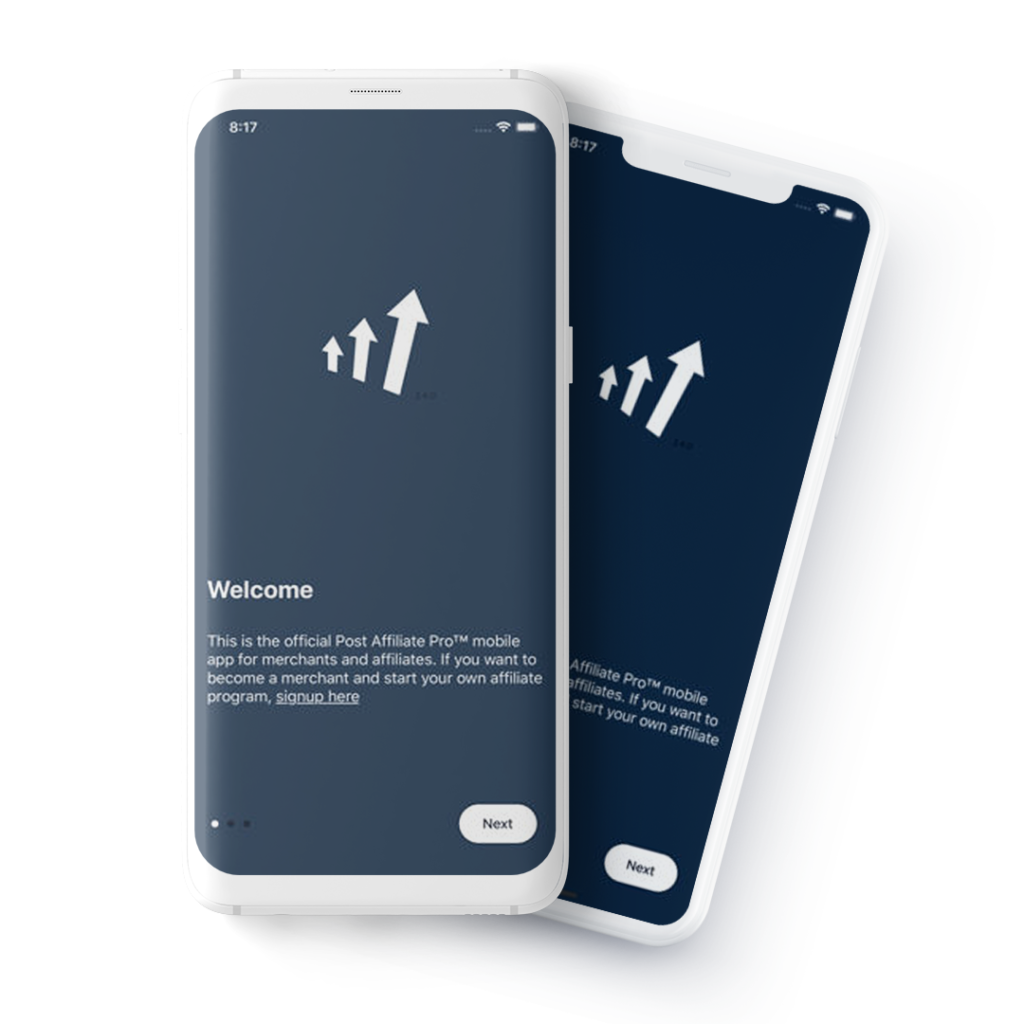 Emails
Email marketing is very much still alive. These campaigns have great conversion rates because they are perceived as less intrusive. Users have to willingly provide their email address to be added to an email list. This is advantageous because campaigns target people that are interested in the product or service that is being promoted. For example, the utilization of email for personalized communication is being done by 78% of marketers, as stated by Statista.
Content and SEO (only way to get noticed)
If you are running content driven campaigns, which you should, make sure you are optimizing them for search engines. SEO is the best traffic source for affiliate campaigns. In fact, the vast majority of them, more than 69%, use it as their main tool to drive traffic. This is really the only way to get noticed. Your campaigns won't get conversions if they show up at the bottom of the page on online searches, simply because basically people aren't seeing them. SEO optimization is essential in order to be noticed and to succeed in the online sphere.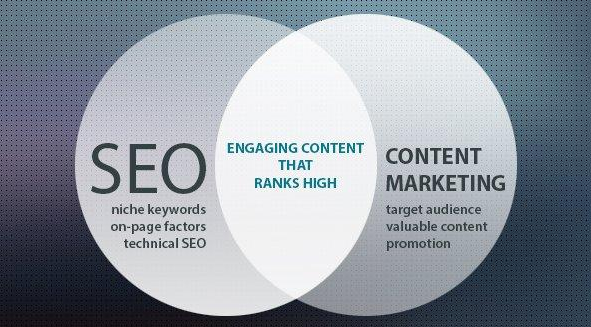 Bigger is not always better
When it comes to the home and garden industry, purchases require a lot of thought and research. People always try to find the best deal for them. That's when they reach out to social media to see other people's experiences and opinions. Micro-influencers have proven to have amazing conversion rates because they are relatable, genuine and can make engaging content. When looking for advice on products in this industry, people want the opinion of someone they can trust. Someone that will have the same concerns that they do regarding reliability and affordability of certain products. Big celebrity endorsements are great for certain industries, but nobody is buying a lawnmower on the word of someone that doesn't have the same budget concerns.
Encourage customer participation
We live in an age when we are all connected with each other. Companies now have a previously unseen relationship with their customers. Social media allows companies and customers to engage with one another apart from the mere transaction of goods. Encourage customers to make posts about your product and their experiences with it. User-generated content is a great advertisement because it is an honest endorsement, and is seen as such by other users, because nobody is getting paid for their review. Another way of engaging with your customers is using lotteries and sweepstakes. They allow your brand to gain good faith with customers and rewards them for trusting in your company.
Focus on experience
You want the customer experience with your brand to be butter smooth. It has to be memorable to guarantee that the customers will come back to you. Keep your brand perception fresh on social media, interact with users and receive their personal feedback. It's a good idea to make good quality, engaging content that works as advertisement but also has valuable information for customers. You want your brand to be the first thing customers remember when they think of your product. Stay in touch with them by sending personalized emails on their birthday or send an email newsletter to keep them updated and to guarantee your brand is always present for customers.
Find the right affiliate management software
It is always important to have the right tool for the job at your disposal. When it comes to affiliate marketing, this is no different. Having the right affiliate management software maximizes your productivity and provides crucial data to inform your decision-making. As opposed to affiliate networks that act as intermediaries and set the terms and conditions of the programs, affiliate platforms allow you to customize every aspect of your campaigns. From changing commission types and rates, to managing affiliate links and even automating certain aspects of your programs. This is all possible thanks to affiliate management software. There are many to choose from, and it can be tricky to choose one. Post Affiliate Pro is great across all plans and also has a free trial.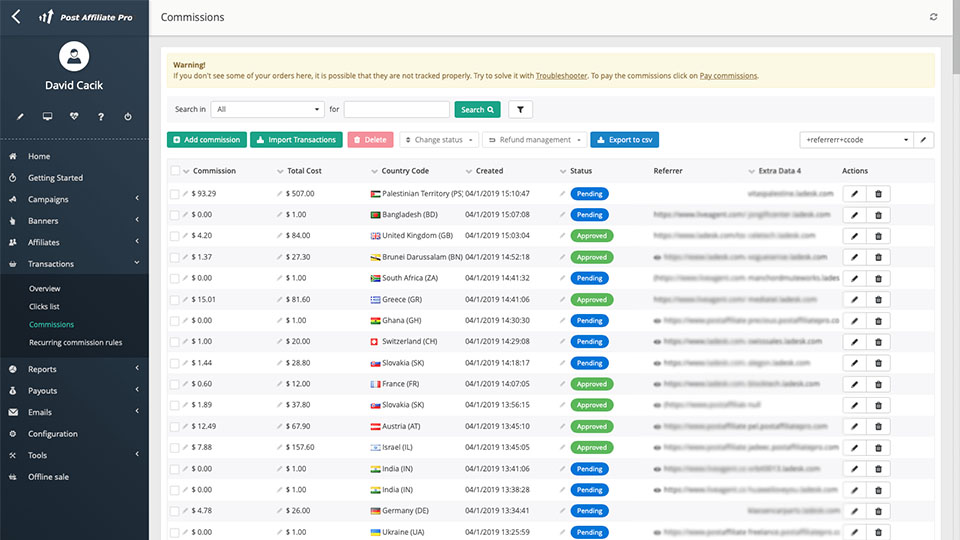 Main takeaways from this post
It's undeniable how much the world has changed in just a few years. A lot of people have started new hobbies and new passions because of the confinement. Thankfully, many of these trends have continued through the years, and some have gotten even stronger, making the home and garden industry soar to new heights ever since. Affiliate marketing is also currently experiencing all-time high levels of investment and success. Due to the urban gardening boom and the ongoing Earth-conscious revolution, it is not a surprise then that home and garden affiliate programs are also experiencing major growth in a very competitive landscape. Growing health concerns further fuel this trending topic of going green, as people simply want to adopt a healthier and more natural lifestyle. When we consider how important research and reviews are for customers in this industry, it becomes clear why. These industries have great symbiosis, and anyone looking to make money with affiliate marketing would be wise to take part in these programs. Expansive customer acquisition, a higher ROI, and low budget costs are all benefits that come with affiliate marketing campaigns. Affiliate programs are affordable, profitable and the perfect way to advertise home and garden products. With the right software by your side, you are bound to find success.
Frequently Asked Questions
What is affiliate marketing?

Affiliate marketing is a relationship between merchants and publishers that allows publishers to earn affiliate income by promoting the merchant's products or services.

Is affiliate marketing appropriate for the home and garden industry?

Affiliate marketing possesses many qualities that make it perfect for this industry, in particular its ability to provide engaging content from relatable influencers.

Where can I find affiliates?

Affiliates can be found through affiliate networks or by setting up your own affiliate marketing program through affiliate management software.

Is it recommended to use affiliate management software?

It is highly recommended to use affiliate management software in order to manage and keep track of campaigns.

What is the best affiliate management software to get started?

There is a wide range of affiliate software options; Post Affiliate Pro offers full integration set up and even has a free trial.