If you are a beginner in e-commerce, you might likely understand how tough it can be to get sales. For you to sell your products online, you must stand out against all of your competitors. Here's where the need to create affiliate programs comes in. This approach increases not only the number of visitors on your site but also sales.
Post Affiliate Pro has been ranked as one of the best software used as an affiliate marketing strategy by Capterra. It is user -friendly and has an affordable monthly fee. In case you are wondering what affiliate marketing is, how to begin using it and get it right, here you go! Read on to learn more about this method, how to go about developing affiliate programs, what benefits and challenges to expect and how to ensure you make more profits as a merchant using Post Affiliate Pro.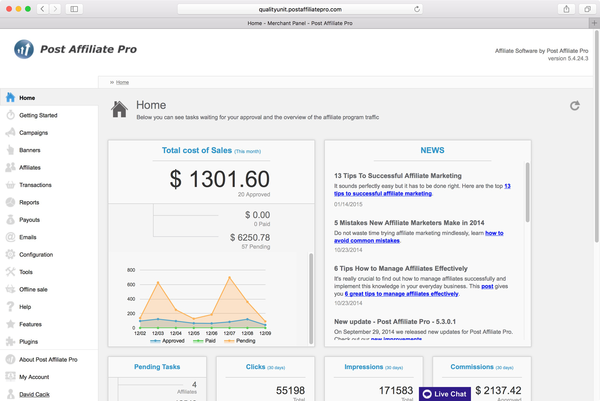 What Is Affiliate Marketing?
Do you remember several years back when salespeople used to go door-to-door promoting various products? Well, that is no longer needed. Affiliate marketing is similar but much easier, and more effective. It is a tactic used today to help you increase the revenue on your online business by boosting your sales and bringing in new clients who were not within your reach before.
Does it sound like an exciting venture yet? This strategy makes you earn money by promoting products on your website. It includes three key players, an advertiser/merchant, the publisher/affiliate, and the customer. The ADVERTISER owns the product and hires the PUBLISHER who then uses the influence and traffic on their website to promote and make money in the form of commissions when the CUSTOMER purchases.
Affiliate marketing is much like a partnership and has gained a lot of popularity in e-commerce over the past few years. Why? It is highly cost effective! Here is why you should consider creating affiliate programs for your business.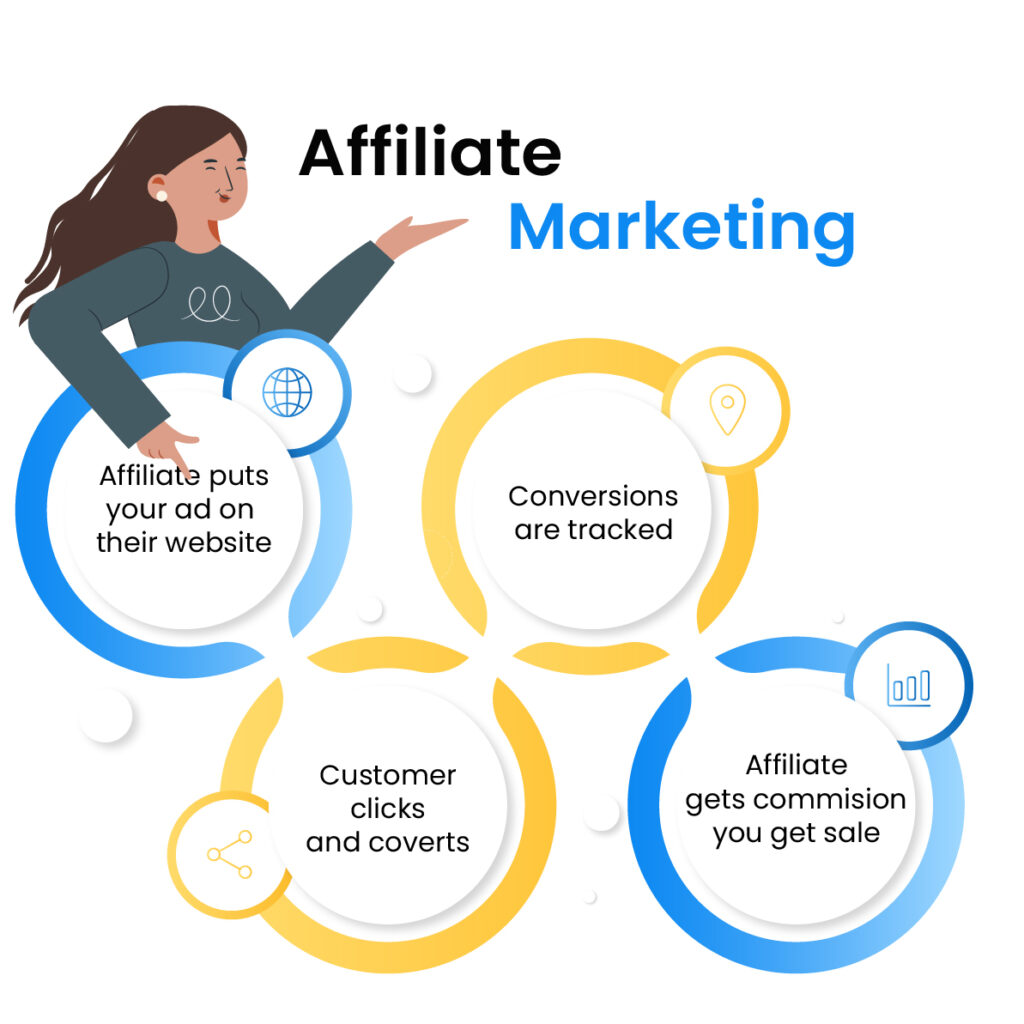 Why Apply Affiliate Marketing Strategy To Your Brand?
If you are here, you are tired of getting robbed through paid traffic, such as Facebook or Google ads while still not getting the sales and profits that were the contributing factors for you founding the business.
Here's why you should shift to the affiliate marketing strategy for your brand to succeed.
There is no upfront investment. You are not required to make any deposits for your product to be exposed to the target customers.
You only pay for actual sales. This marketing strategy is very cost-effective. You do not spend money when no product has been sold, instead you pay out the commissions when one buys your product. When using Post Affiliate Pro, the publishers are paid on commissions per sale.
You control where your brand is advertised. As we will learn later, the first step to creating an affiliate marketing program for your brand is conducting research. There are plenty of online affiliate marketing platforms out there. You must research and decide which suit your products best and how they can advertise it.
Increases your site traffic. If your prospective customers are not buying your product, they are most likely viewing your affiliates program thus raising awareness about your brand.
You get a savvy team working for you. Knowledge is power! With affiliates promoting your product, you do not necessarily need to create your content, because the publishers have the know-how and experience in influencing potential clients to choose your brand.
Loyal customers become the spokespeople of your product. The business generates revenue when happy customers bring back referrals.
Are you ready to start an affiliate program for your business?
Before developing affiliate programs for your e-commerce brand, you need to be well aware of the challenges that you might face.
AFFILIATE MARKETING PROGRAM CHALLENGES
Recruitment – How do you recognize who are the right affiliates? It is common for the wrong ones to damage your brand reputation by providing misleading information to customers in the name of increasing sales. There are very many internet affiliate marketing programs available making it a difficult task to choose the right one. No worries! Select your affiliates carefully keeping in mind the objectives of your business and their influence through their website traffic, number of active campaigns, and consistency with your branding.
Technology – The right tool for managing your affiliate should be able to track performance, results, payments, and orders. To make sure you get the best one, evaluate the quality of services it provides and its online reputation. The wrong technology can lead to no or low conversions.
Recruiting an affiliate program manager – Affiliate marketing requires a lot of time to develop real relationships with your affiliates and monitoring their performance. You will be required to keep your employees happy, resolve issues in time and manage their expectations.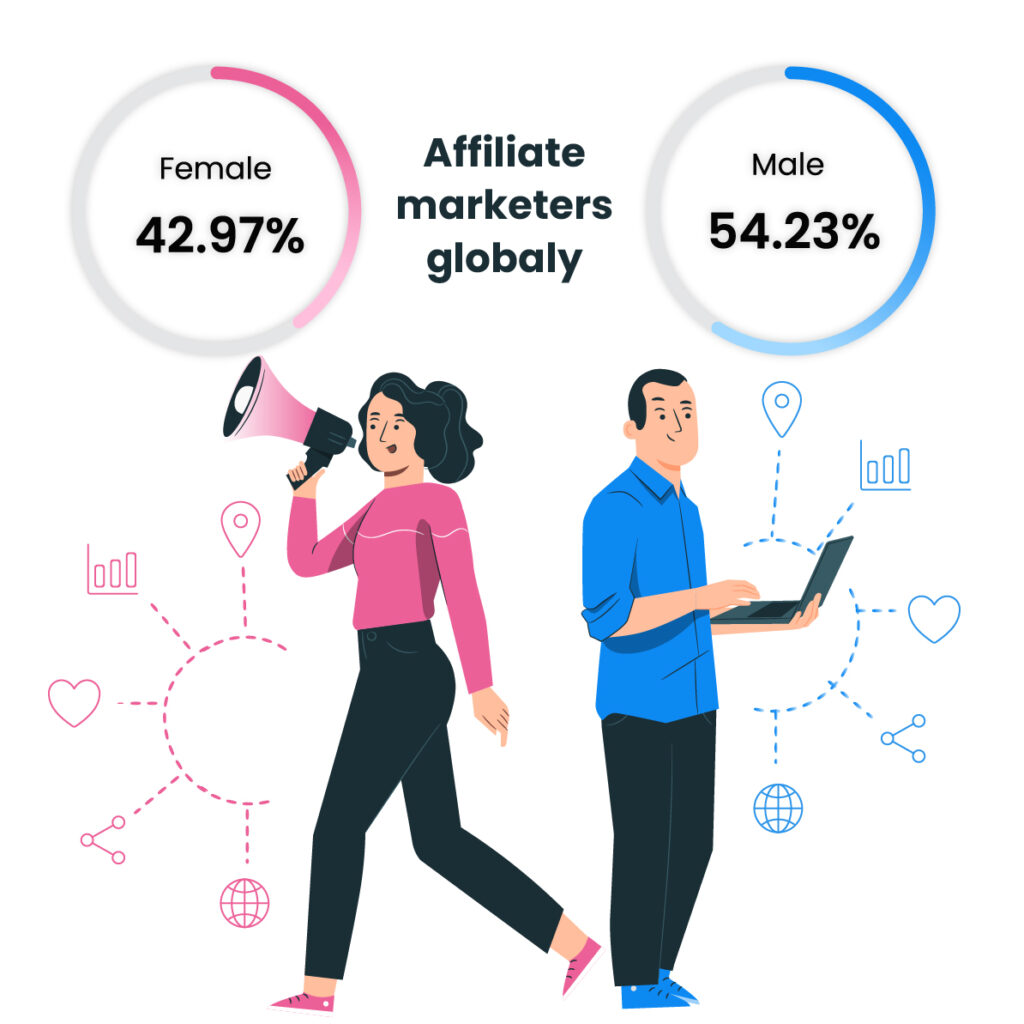 5 Things To Keep In Mind When Developing Affiliate Programs For Your Online Business
You want to build a successful internet marketing affiliate program, here are some factors that you'll need to remember.
Research and determine what your competitors are doing. When learning how to start using this method, research is your best starting point.'Keep your enemies closer' they say. Monitor what programs your competitors are using, their commission payouts, incentives, and bonuses. Doing this will enable you to start a program that stands out from the rest.
Set your affiliate program goals and objectives. Calculate your progress towards achieving those goals, for example, the number of clicks, gross orders, net orders, as well as commissions payouts over a given period.
How much commission do you decide to pay out to successful affiliates? You do not want to run on losses. So, you must come up with the default percentage that you can spend on your affiliate program. Create a commission payout strategy based on competitor analysis, customer retention rate, etc.
Keep your publishers motivated to increase sales such as by  increasing commissions, as well as bonuses.
Look for an affiliate whose content is within your niche. You might want to consider finding affiliates who will promote your products to the right audience. The best way for beginners is by finding an affiliate network which will help you and the publisher to track the sales and also the performance.
Offer affiliate guidelines. You should consider engaging your affiliate in how you wish your brand promoted. Affiliate marketing is not a plug-and-play channel. Once you have selected one, your relationship with them is pivotal to the success of your e-commerce brand. To ensure that your product is promoted the way you want, communicate and offer affiliate guidelines on how your brand mission, voice, tone or logo ought to be displayed.
What Are The E-Commerce Solutions Designed To Maximize Your Business Success?
The goal of any online business is to increase profits, get repeat customers and be successful. Using the right affiliate marketing programs is a MUST. Post Affiliate Pro got you covered!
Below are some Post Affiliate Pro features that will help you know how to run an affiliate program successfully;
1. Tracking method
This affiliate network entails features such as flash cookie tracking or direct link tracking that will enable you to monitor your audience, monitor the performance of your active publishers and sales traffic. This way you can shift from unproductive affiliates and increase your sales.
2. Types of commissions
There are many types of payout strategies. Regardless, the one you offer must be competitive in your niche. Offer higher commissions if you are just starting. These ensure your brand attracts potential affiliates. You can vary your commission accordingly depending on how they promote your brand and your relationship. To get the best results, always pay your affiliates on time.
3. Offers promotional materials
Post Affiliate Pro provides affiliates with promotional materials such as text links ads, image banner ads, discounts, and coupons or HTML bonuses they need to have your product successfully promoted. They are provided with a variety of options of your promotions such as banners of different sizes and designs so that they can pick the best to advertise and entice your site for a first sale.
4. Results
Post Affiliate Pro offers you a comprehensive report on the performance of your affiliates, effects of your banners, campaigns, and other promotional offers. When creating affiliate programs, you must look for one that lets you monitor the performance of your products.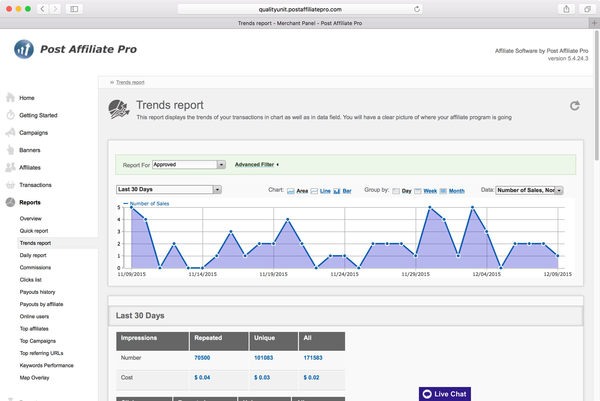 How To Start An Affiliate Program For Your Business
Post Affiliate Pro offers one of the best affiliate programs for beginners, LiveAgent. As the name suggests, this revolutionary service provides reports on real-time sales, traffic as well as the general performance of your product. Integrate LiveAgent into your affiliate marketing strategy and enjoy all its features. Some of the best include;
Ticket management which smoothens communication with your customers through one inbox.
Real-time chats that allow you to invite visitors to chat with you which improves customer experience and conversions.
Social media management by tracking the traffic on your posts, comments and messages that need action on Facebook and Twitter.
A call center that works on PC hence no need for buying phones for your agents. You can record the calls for quality purposes.
The reporting feature – to improve customer satisfaction and monitor the performance of your affiliates.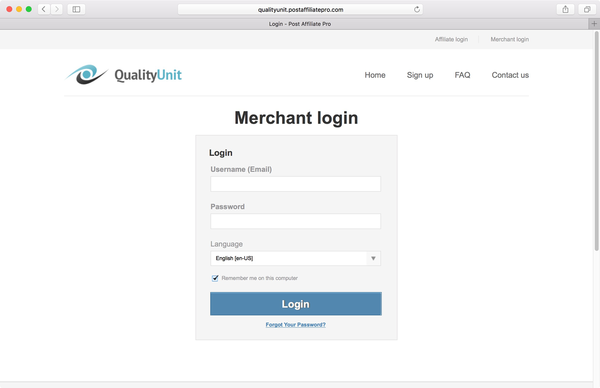 Final Words
Successful affiliate marketing involves learning the basics of the e-commerce game and how to change your strategies according to the times, what is trending as well as competition. Although it is time-consuming, it is an excellent way of generating more revenue while investing very little. You'll enjoy high sales of your products online by using the already established audience of potential customers and the influence of your affiliate. To enjoy the many benefits of this strategy, developing affiliate programs that are based on your business objectives is just as important as getting the right affiliate.
However, to ensure your program stands out among the many out there, start by claiming your niche market, then research and contact partners who already have traffic. Make your affiliate partner's job easy by always providing them with the resources or promotional materials they need to sell your brand. Do not stop there! Continue searching and recruiting new affiliates. The more they are, the better for your business. It's time for you to build a name for your business by creating affiliate programs that best suit your business! All the best!