The pet industry is booming, and so is eCommerce. Everyone is online these days – communicating, influencing, and shopping.
Pet lovers are spending more than ever to take care of their furry friends, and affiliate marketers can take advantage of a vast and growing industry. With access to the best pet affiliate programs, bloggers and influencers can share in this revenue by referring their followers to great products.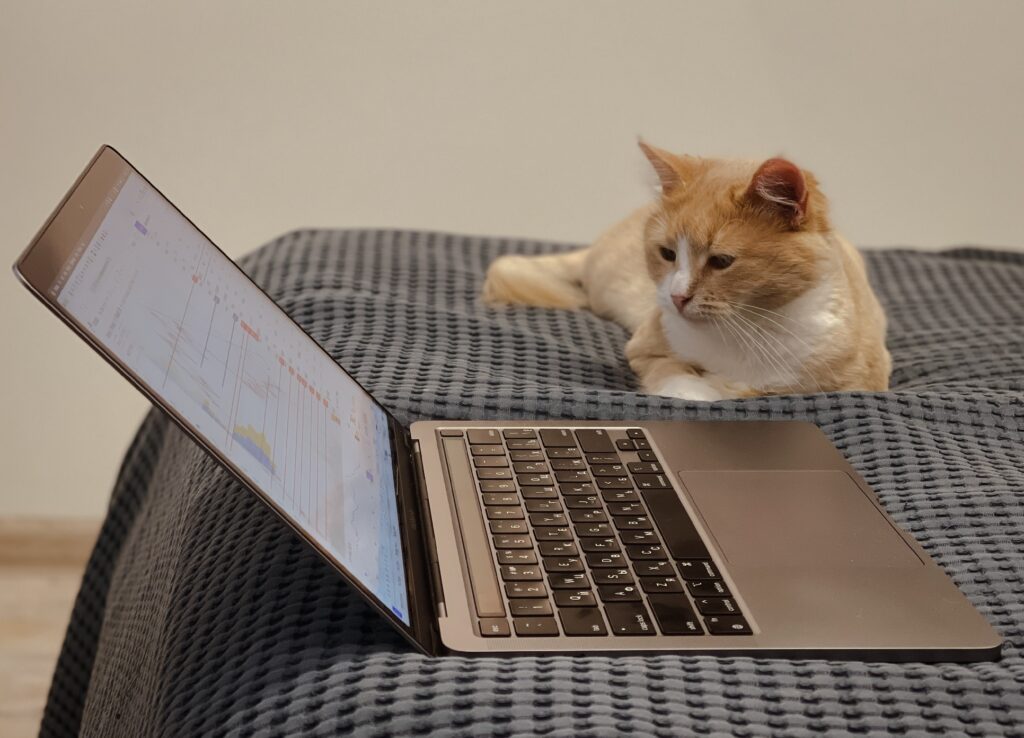 The booming pet industry
According to the American Pet Products Association, $103.6 billion was spent on pets in the US alone in 2020.
Doron Wolffberg, who is Head of Growth at Cliverse and Owner of popular affiliate cat site All About Cats, attests to the wealth of opportunities that lie within affiliate programs related to the pet industry.
"The pet industry is booming, and so too are the opportunities for affiliate marketers to share in the revenue of such exciting growth. Pet care products, both novelty and health-related, are in high demand, and there are many great affiliate programs to align with," says Wolffberg.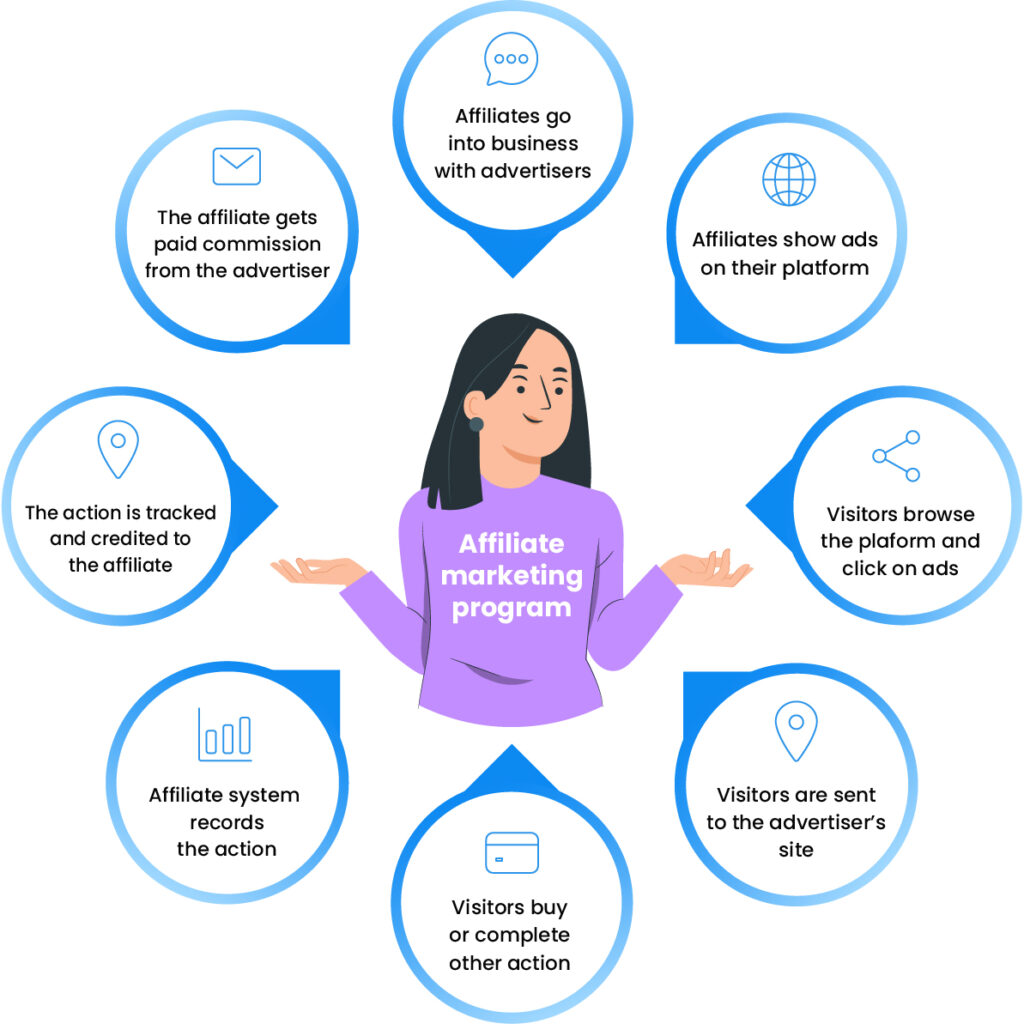 "The key is to establish a solid blog and content, keep it both consistent and fresh, and persist. Ensure that you carefully research your products for review, and reach out to fellow bloggers for collaborations. You have to focus on growing your reach – it takes patience initially. Still, with engaging content and a solid approach to your marketing and social media interactions, you will reach a pivotal moment, and your efforts will really start paying off."
Here are 20 of the best pet affiliate programs to focus on in 2023.
Petco Supplies
Petco was founded back in the 1960s and initially added mail-order services to their business model, before joining the online community and achieving great success through social media and affiliate marketing.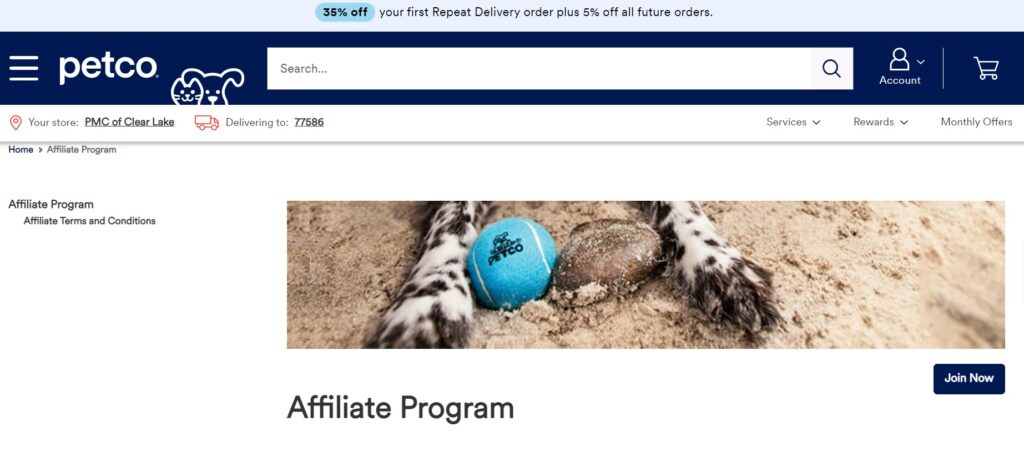 Even though Petco pays zero commissions on sales (yes, you read that right), they do pay well for EPCs (Earnings Per Click).
Petco sells a huge range of pet accessories and offers dog grooming, pet sitting, obedience training, and veterinarian services.
Ollie
This dog food brand produces nutritious food for dogs that is made solely from human-grade ingredients.
Ollie also offers tailor-made diets depending upon the breed, age, and activity level of the dog.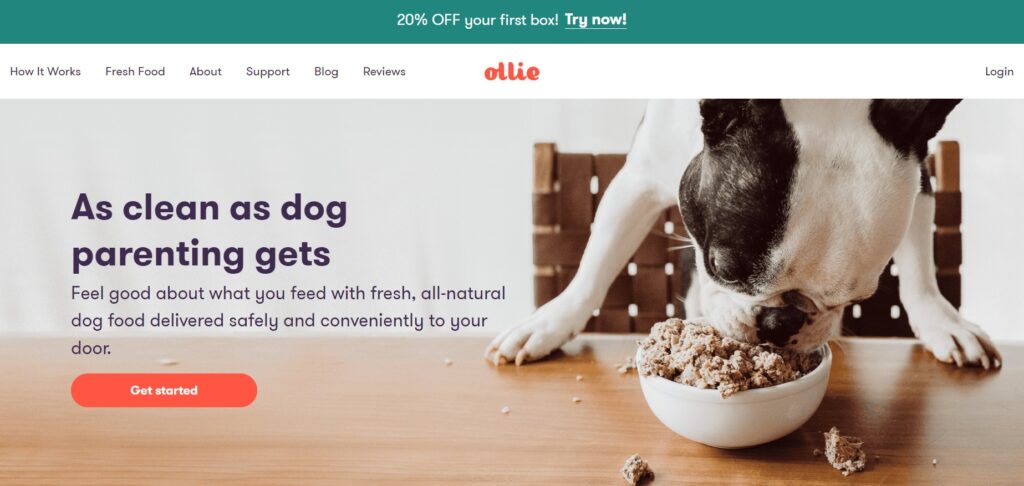 For every customer referred to Ollie through an affiliate link, the company pays an impressive $60 in commission. Their cookie duration is 30 days. They also donate a portion of their revenue to dog-worthy causes, so it's a win for all.
Fitbark
Fitbark combines the need to locate your dog with the desire to monitor their activity and focus on their health.
This GPS tracker monitors a dog's activity and provides helpful information regarding their exercise and sleeping behaviors. It can also locate a missing dog which is an important feature for loving pet owners.

With a 60-day cookie duration, Fitbark gives you a greater chance of making money from someone who doesn't immediately place a purchase. Commissions start at 12%, but average sales sit at around $100, so earning potential is still reasonable.
Chewy
Chewy sells a wide variety of general products for a variety of pets, from cats and dogs, to reptiles, fish, birds, and even horses. As a result, affiliate revenue opportunities through their program are enormous, which increases the opportunity to create success.

The company does not offer sales commissions, but does pay a flat rate of $15 for every customer referred to them. For new customers to qualify, they must not have shopped online in at least one year. Their cookie duration is 15 days.
The Chewy Affiliate Program also comes with full tech support.
King Kanine
King Kanine primarily provides CBD oils and treats for dogs, cats, and horses.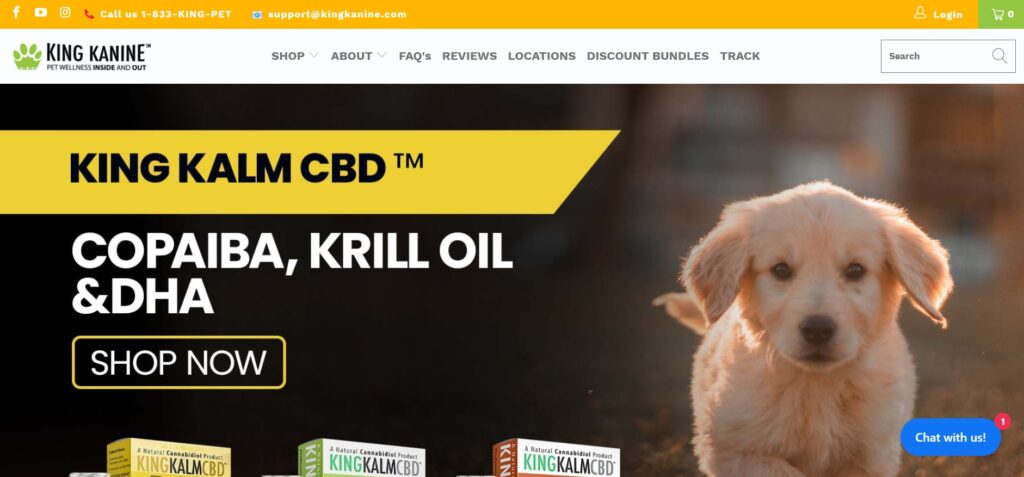 The company doesn't offer a wide range of products, but with the demand for CBD products increasing, it is well-positioned for affiliates to make a good return. They also ship internationally, which helps a lot.
Their commission rate is 15%, and their cookie duration is 30 days.
Pet Care
As part of the ASPCA (American Society for the Prevention of Cruelty to Animals), this company specializes in pet health products instead of a plethora of pet accessories. Pet Care dedicates its time to attracting and assisting pet lovers who need assistance in caring for unhealthy or unwell pets.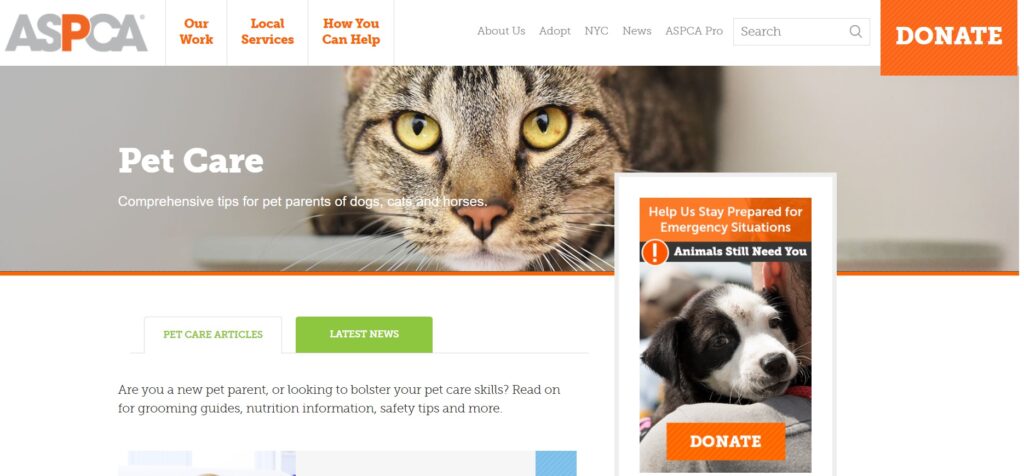 Pet Care is positioned as a one-stop shop for affordable pet health care products from tick collars, to shampoos, to dental care products from well-known brands, such as Capstar and Advantage.
Affiliates receive a handy 60-day cookie duration through this program. Commissions are only 10% on sales, but when you consider that most products start at a price point of around $100, some significant earnings are still to be made.
Hepper
Hepper sells modern cat furniture, including beds,pods, scratchers and other related accessories. The company is well-affiliated with several reputable veterinarians to ensure that their products are created with optimal pet wellbeing in mind.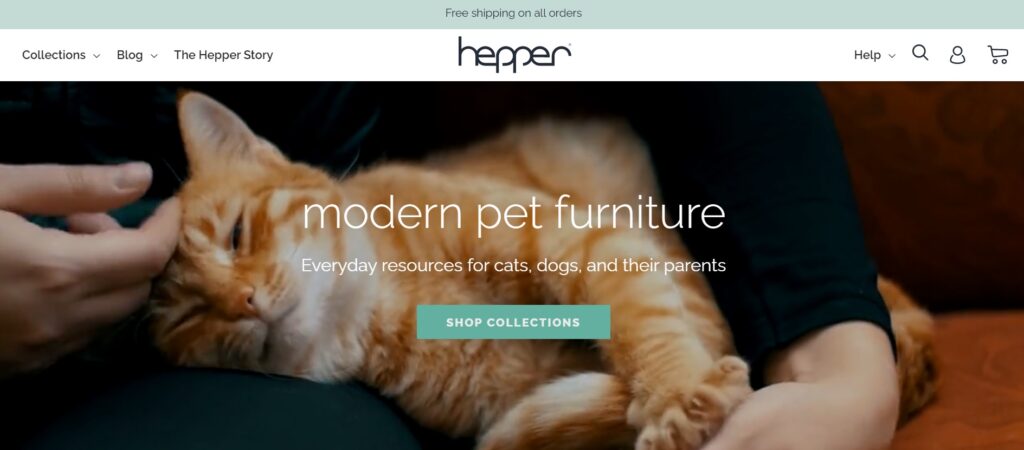 Hepper affiliates can earn between 12% commissions on sales, and the cookie duration is a decent 30 days.
Cherrybrook
Cherrybrook has been in business for about 50 years, making it a well-established business with a solid market presence. It also ships both locally and internationally, maximizing its reach for the company and its affiliates alike.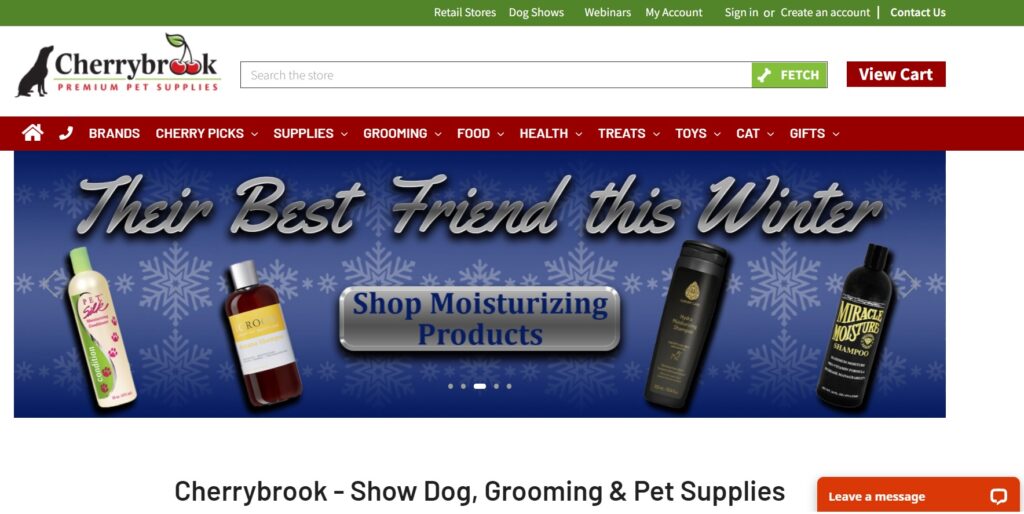 Cherrybrook's products include grooming, show-dog-related products, gifts, and learning materials.
The base commission starts at 6% per sale, but once you have made $5,000 in sales per month, the rate increases to 10%. Any affiliates who can maintain a minimum of $10,000 per month in sales receive 12% commissions. Cherrybrook's cookie duration is a reasonable 45 days, as well.
Paw.com
This site offers unique pet beds in that they can be made to specifically match a home's decor.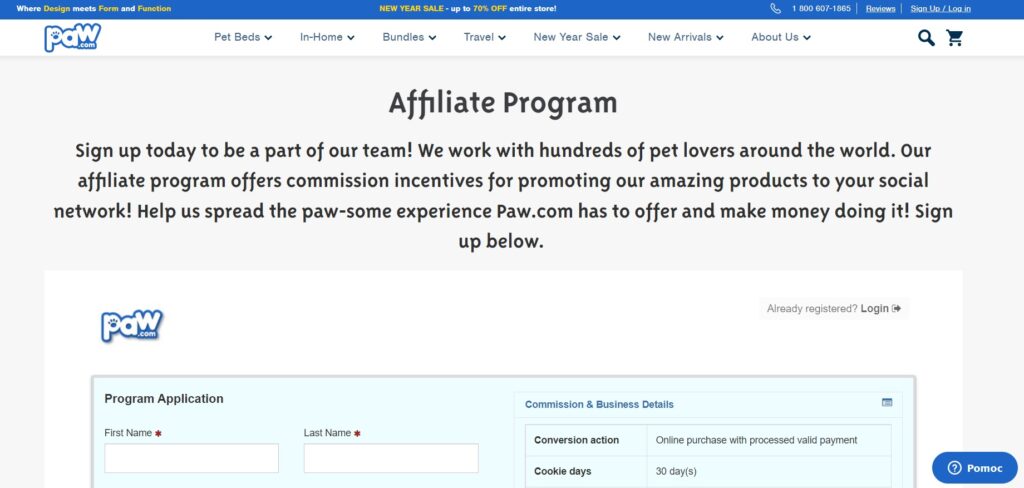 These beds ooze comfort and come in the form of a fluffy throw rug. In addition to being developed from memory foam, they're odor-resistant and come with replaceable covers, making them an even better addition to any home.
Paw.com offers just 20% in commission, but their EPC rates are reasonable, and their cookie duration is 30 days.
Embark
By narrowing down their niche dramatically, this company focuses on one of the most prolific recent pet trends, DNA testing. The founders of Embark traveled the world researching canine health at a genetic level. They went on to develop a product that provides fascinating information about a dog, including ancestry, epigenetic and behavioral patterns, and habits.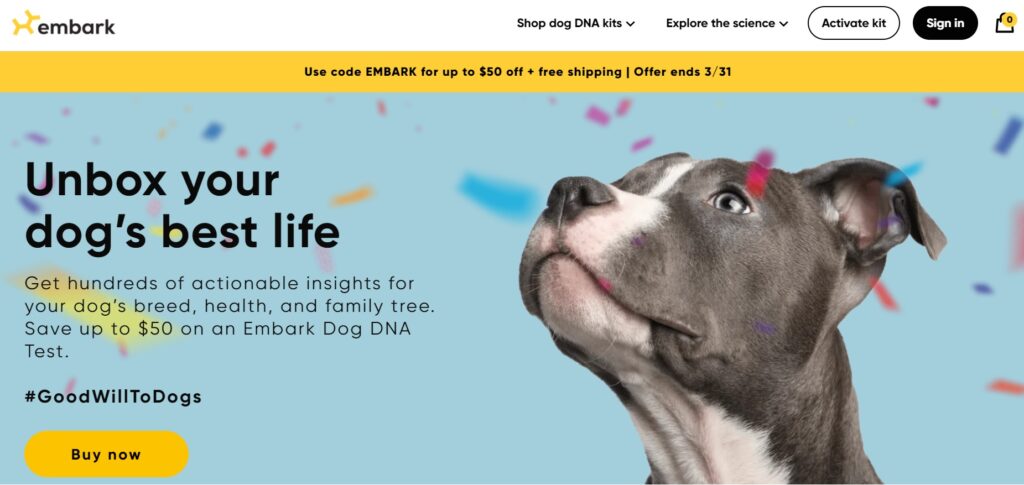 Embark is not only a novel product within a popular emerging niche, but it offers a great affiliate program, too. The EPC rates are very generous, the commission is 10%, and the cookie duration is 30 days.
Live Pee Free
Even if you have a well-trained pup, accidents can and do happen, and when they do, the smell is unpleasant, to say the least.

Live Pee Free offers one of the best odor-eliminating products on the market, making it an easy sell for affiliate marketers. It can even traverse into other marketing areas as an odor-based product. Furniture, rental, and home decor sites, for example, could all be included in the reach.
Live Pee Free pays a commission rate of 30% and pays well for EPC too. Additionally, their cookie duration is a long 90 days.
TruDog
The founder of TruDog was moved to create a successful dog nutrition business after the sad passing of their own dog.
While TruDog is not yet a leading competitor in the dog health and wellbeing space, the company certainly has potential and offers a good range of products that assist dogs' wellbeing, including dental health.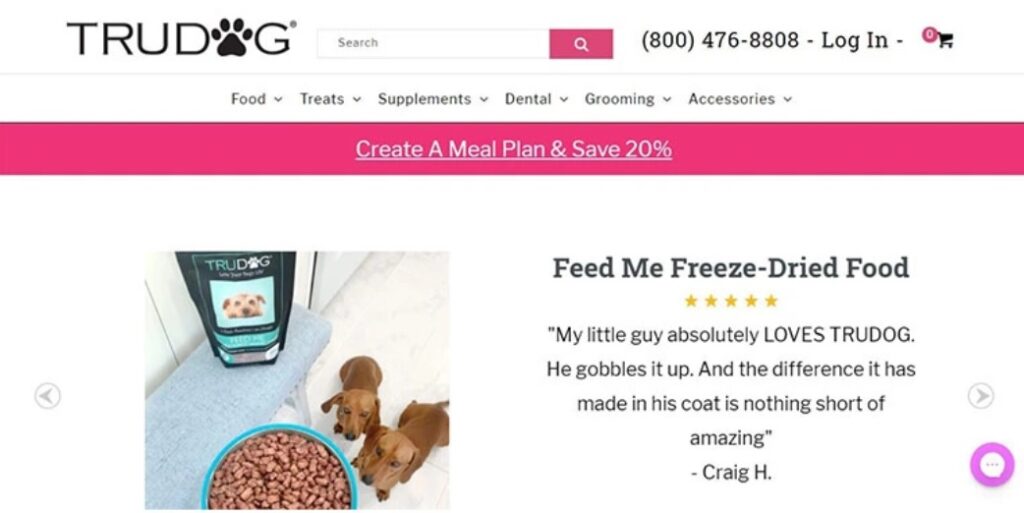 TruDog offers a generous 90-day cookie duration, giving affiliates three months to earn from clicks with delayed spending. The business also offers several ways for affiliates to make money, including bonuses paid on all sales for top performers.
Muttropolis
This company supplies a wide variety of pet products and accessories, from treats and feeders, to collars, toys, bedding, and more. In addition to high-quality products, the company also offers an appealing affiliate program.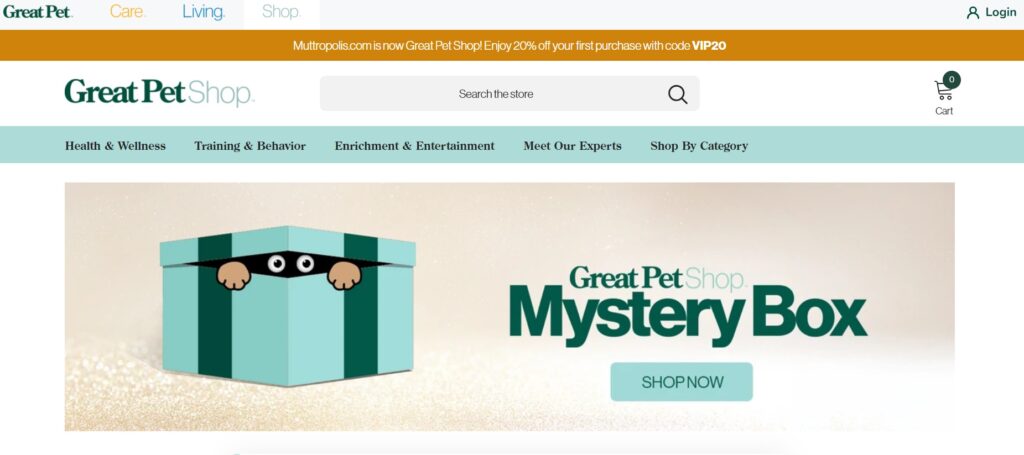 Firstly, their cookie duration is a fantastic 120 days. While commission is only 12%, Muttropolis has also teamed up with AvantLink.com to offer its affiliates access to some great tools to maximize their opportunities.
On top of all that, this growing brand also donates a minimum of 1% of its profits to no-kill animal shelters.
Rover
Rover is an online platform that helps pet owners find trusted sitters and dog walkers.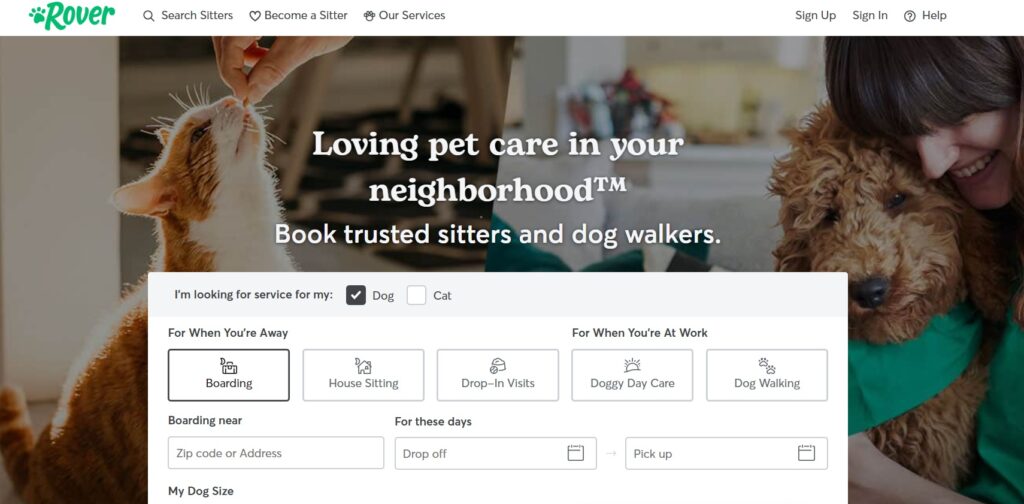 Any dog owners who have to travel and leave their pooch behind can use Rover's services to arrange board and doggy daycare. There are also options for drop-in visits in which a sitter can go to the home, play with the pet and feed them.
Rover's commission rate is 15%, and its cookie duration is 30 days.
Pet Warehouse
It is true that Pet Warehouse does not have very generous commission rates, but their extensive product lines still provide a number of significant earning opportunities for affiliates. Moreover, the company is constantly expanding its portfolio, providing affiliates with a wide variety of products to promote.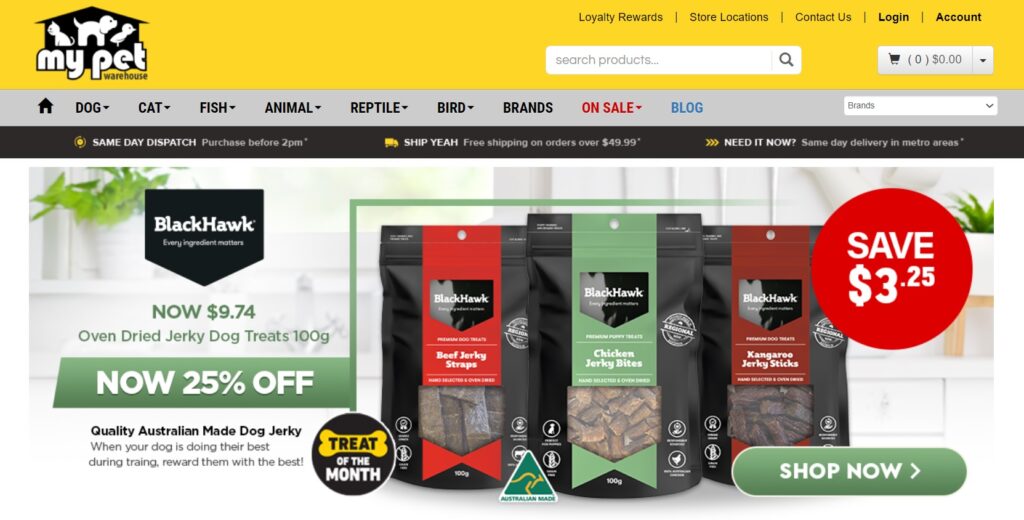 Commissions are between 6%-8% depending on affiliate performance. Unfortunately, the company has recently changed its cookie duration from one month to just ten days. They are also very strict regarding affiliate eligibility, and will only allow pet-based websites to sign up. They refuse to align with coupon or discount sites.
In spite of this, Pet Warehouse offers a wide range of competitively-priced products, so the overall earning potential is very strong.
Animal Den
This company focuses on gifts for pet lovers rather than the animals themselves. Animal Den offers a wide variety of pet-related gifts, such as mugs, t-shirts, jewelry, mouse pads, and much, much more.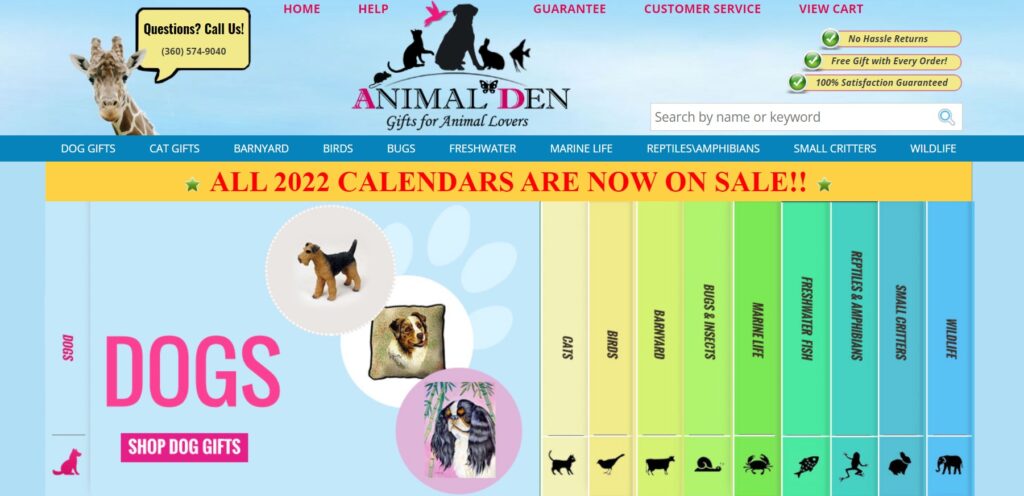 Animal Den's affiliate program is an attractive one, with around 12% in commissions and a decent 45 days cookie duration.
Holista Pet
Holista Pet is another business that focuses on CBD-based pet products.
Many pet owners favor CBD oils for their pets to avoid the side effects created by traditional pet medicines. Holista Pets source high-quality hemp and extract it with Co2 to ensure its purity and safety. They sell a range of CBD-infused oils and edibles for dogs, cats, and horses.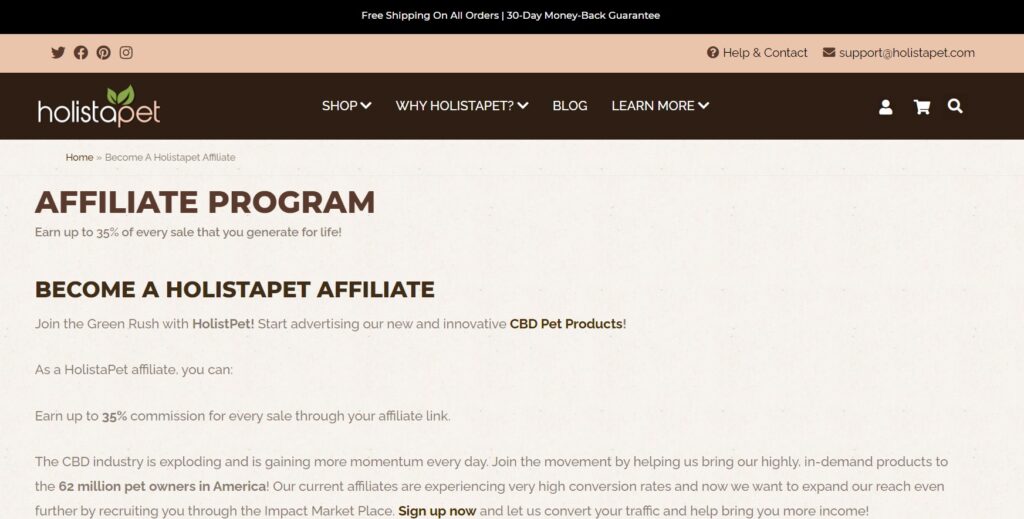 Holista Pet's commission rate is a healthy 25%, and their EPC rates are also high. Their cookie duration is a standard 30 days.
Furbo Dog Camera
This company offers interactive cameras that allow owners to virtually interact with their pet while away from home – it even dishes out treats based on pre-programmed voice commands. Alexa and smartphone support are included in the camera. Ellen Degeneres and TechCrunch endorse the device.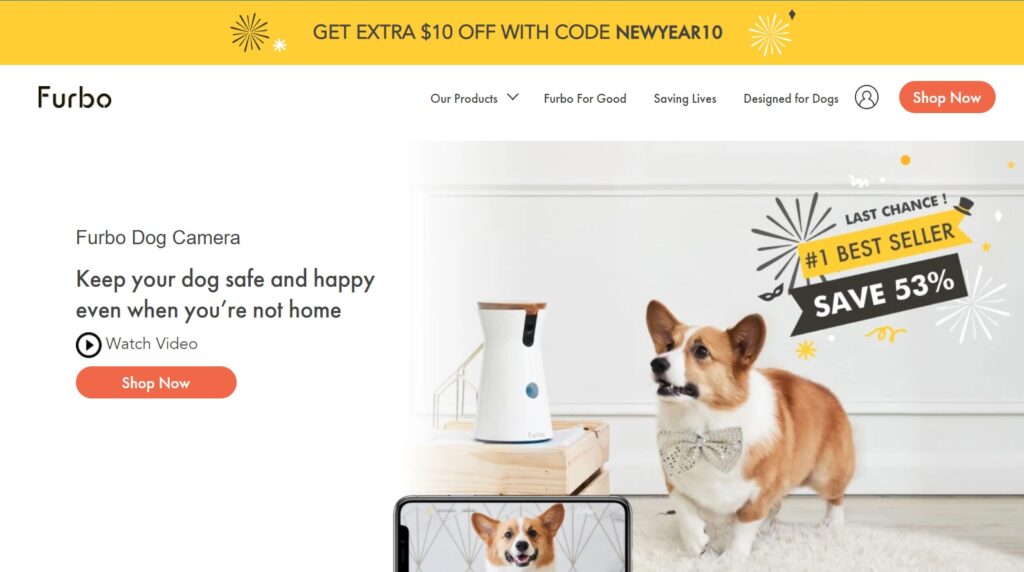 Furbo Dog Camera offers 12% commissions, which, with an average sales price-point of around $190, makes for some solid affiliate earnings. The company's cookie duration is also a generous 60 days. The affiliate program is run and managed by ShareASale, allowing affiliates to run promotions and assist them in marketing their products more effectively.
Bark Potty
This pee pad company offers consumers a solution for allowing pets to relieve themselves indoors when need be. The pee pad is made from bark and is infused with smells that encourage dogs to pee on them, instead of the carpet or elsewhere in the house. In addition, the leak-proof tray makes for easy clean-up and added protection.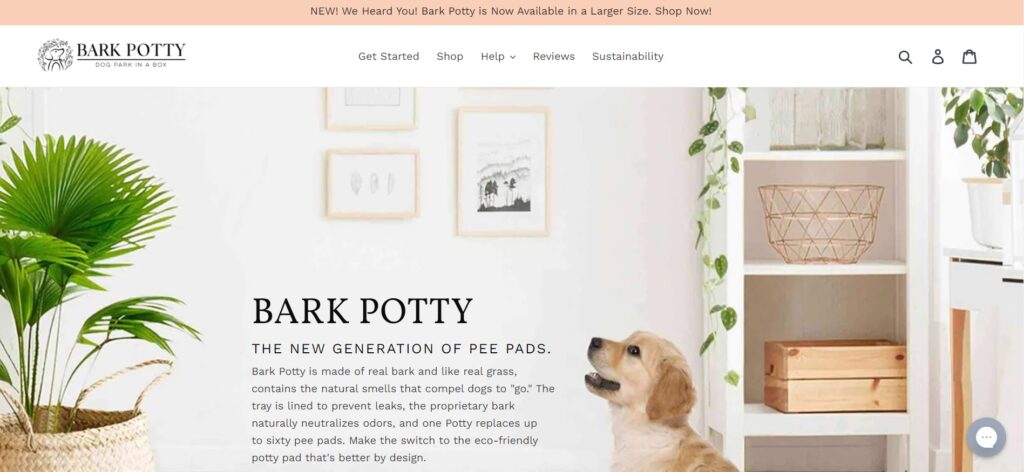 Bark Potty is an attractive affiliate marketing option, as the company offers a 10% fixed commission rate regardless of performance, and the cookie duration is a decent 30 days.
VetShop
VetShop is well worth a mention, as it is one of the top-performing online pet stores in the UK, providing competitively-priced, over-the-counter pet medicines.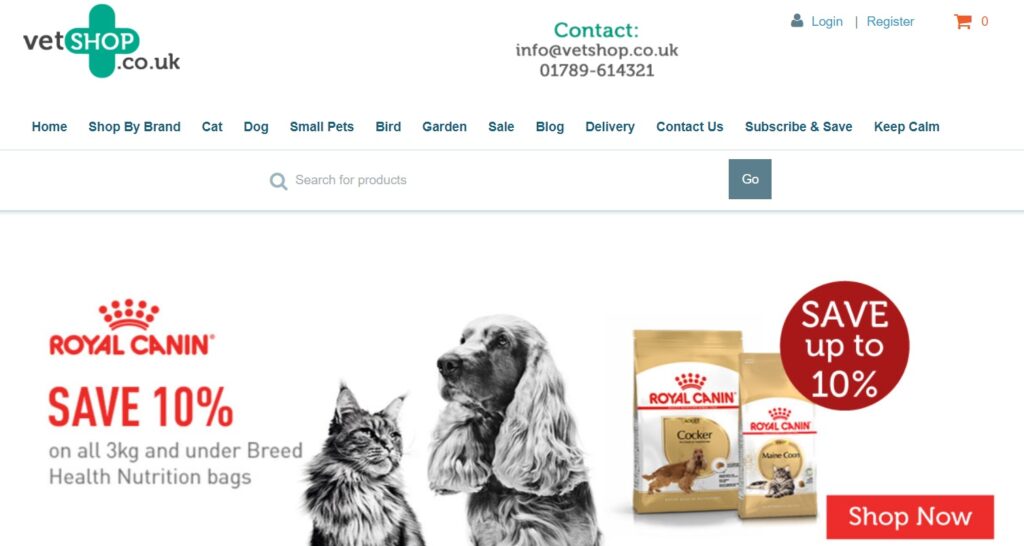 The company offers a 10% commission rate; however, its cookie duration is a disappointing seven days. That said, VetShop is highly competitive in its market, so the earning potential is still there with any buyers that are quick to make a purchase.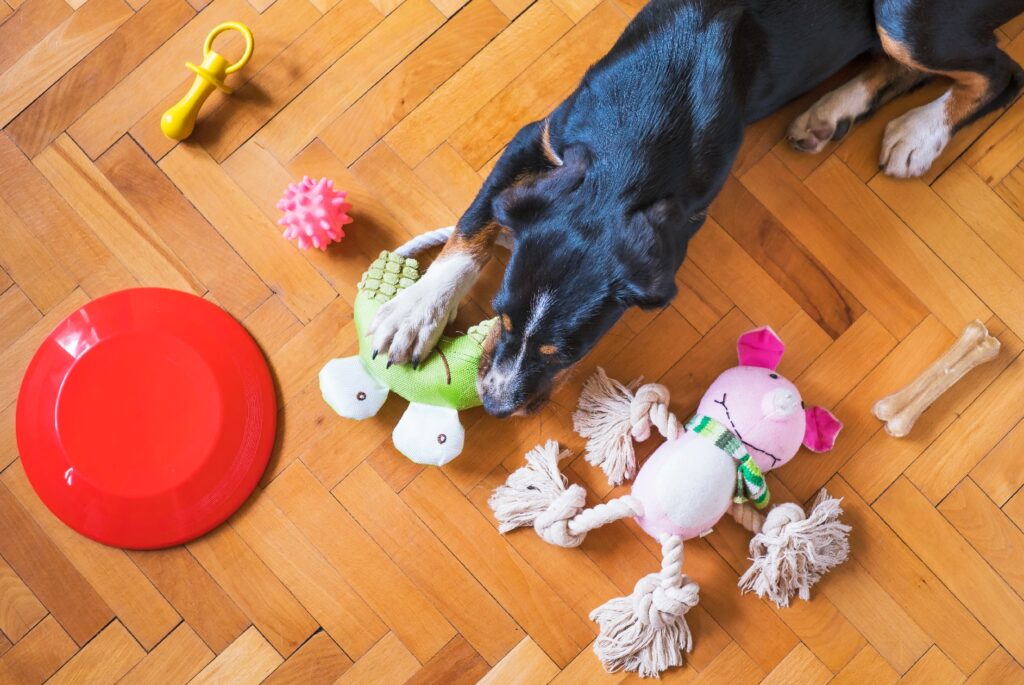 Final thoughts
The global pet industry is booming; this might make it a highly competitive sector, but it also makes it one of the top niches for affiliate marketing, so long as you work hard and work smart.
Pet lovers are willing to spend considerable amounts of money keeping their furry friends happy and healthy. They just need to be introduced to the right products by avenues that they find informative, engaging, and trustworthy. So long as you formulate your content marketing around these foundations, you can't go wrong, and you could be making a surprising income from affiliate marketing in no time!