What are earnings per click?
Earnings per click (EPC) is a special metric, that shows the average revenue for each click to an affiliate link. It is simple to calculate it, just divide affiliate's commission with a number of clicks on promotional material. When you multiply this number with 100, you will know a number of earnings per every 100 clicks.
This metric helps with analyzing which offer with various payouts performs better. An affiliate can also find high earning offers faster and easier.
Earnings Per Click? Pay Attention to This Metric! | ClickBank04:49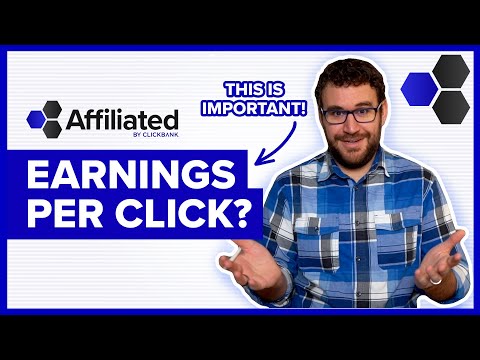 ClickBank
Topics
marketing strategies
traffic sources
social media
Video summary
The video discusses various topics related to marketing. It mentions the importance of different marketing strategies and the impact they have on sales and success. It also talks about the significance of traffic sources and how they contribute to the overall performance of a business. Additionally, the video touches on the role of social media and online platforms in marketing campaigns. Overall, the video provides insights into effective marketing techniques and the factors that can influence their effectiveness.
Frequently Asked Questions
How can I increase earnings per click?

There are many ways to increase earnings per click such as optimizing web content and design, testing different ad formats and placements, and utilizing high-value keywords.

How is EPC calculated?

EPC is calculated by dividing the affiliate's commission by the amount of clicks on the promotional material.

How can I check earnings per click?

There are many ways to check your EPC, such as using AdSense Performance Reports or other third party tools like Post Affiliate Pro.