In the e-commerce landscape, profits are high. In spite of the fact that many businesses around the world suffered losses during the pandemic, people continued to shop. The reason? With the lockdowns, every aspect of life became digital. In fact, the shift towards digitization accelerated.
Additionally, the competition has increased as a result. This year, US e-commerce is expected to reach a record $1 trillion due to a huge transition in digital consumption. Taking action and creating a strategy is imperative for your company to survive and thrive in this dynamic. By following the advice given in this blog, you will find that some of these tips actually require very little effort on your part, yet are guaranteed to yield great results for your online business.
1. Use online software to create your website
Globally, the pandemic had an impressive impact on all industries, forcing consumers to devote more of their time to online shopping than in the years prior. Brick-and-mortar stores soon turned into online stores and began to offer digital products so they can – at the very least – pay the bills. But how did these physical stores adapt to the digital landscape, and so quickly? One answer: e-commerce website builders.
There are a number of ways in which website builders are helping small businesses succeed online, providing them with several advantages over physical stores. Their cost-effectiveness (you won't have to worry about overhead costs), ease of use, flexibility, and 24/7 tech assistance are just a few reasons why they're highly recommended. Alternatively, if you want to build a website like Amazon allowing others to sell on your platform, consider using software for multi-vendor marketplaces or custom development.
2. Engaging web design
Keep the user experience (UX) at the top of your priority list. The purpose of your website is to attract customers who are looking for a product they want to buy. In order for them to keep coming back, it's your responsibility to make their shopping experience straightforward and enjoyable. In 57% of cases, users do not recommend businesses that have a poor web design. Hiring a credible design expert or utilizing professional web design tools will decrease your overall bounce rate and leave your customers with a positive image of your brand.
Before you publish your website, look at everything as if you were participating in the buying process as a customer. Is the search bar easy to find and does it work properly? When you browse the site or app on your phone or tablet, are the shopping carts optimized correctly or does a customer need to scroll to the side to find it?
Creating a responsive web design is important when you [re]design your website. In order to successfully have leads complete the sales funnel, you must cater to the attention span of a user. Shoppers spend approximately 3.18 minutes on e-commerce websites. This illustrates the need for you to ensure both your loading time and web menus are attractive and crisp. Regarding your products, 76% of customers say that the product description contains the most valuable information on your website.
It's important to focus on how your website appears, how the design flows, and how quickly each page loads. Having a clean and spacious layout allows important information, such as product descriptions or the contact section, to be in clear view and lets users easily navigate to the page they need. This all helps encourage and increase customer loyalty. Time is of the essence when it comes to lead conversion.
Your company's UX will be enhanced if you do everything you can to cater to your targeted demographic. Let's not forget that there are customers who may have a disability, so you need to make sure your site is accessible to them. There are assistive features designed specifically to benefit the disabled. Features such as text-to-speech programs for the visually impaired, hearing devices, or anything else that can help those who require assistance are examples of these features. Consider including these in your web design, so that you can engage an even broader audience on your website.
3. Shopping cart and checkout
A shopping cart is an essential feature of your website. For a good-to-great checkout experience, make sure your cart is flexible – allowing both registered and unregistered customers to shop anytime and anywhere they like, all they need to do is provide a shipping address.
As you continue the checkout process, emphasize what your website has to offer – convenience. Customers will continue shopping as long as they are not inconvenienced. This is why you need to pay attention to the numerous payment methods your site offers. It makes or breaks a purchase whether you offer a variety of ways for customers to pay (PayPal, traditional debit/credit cards, digital wallets, etc.) and ensure their security.
In 2021, the average cart abandonment rate was 69.82%. These costs were primarily caused by product shipping costs, among other extras like taxes. To be successful as an online merchant, make sure your site has a shipping policy, so your customers know how long it will take to receive their products and how much shipping would cost compared to the product price. Shopify is a website that helps you with shipping by providing merchants with a shipping calculator that helps determine what the best course of action is. Merchants can save up to 88% on shipping costs in the US and send products internationally by taking advantage of Shopify's pre-negotiated discounts with companies such as UPS and DHL Express.
4. About us page
Here is an often-overlooked page of a company's website, the About Us page. This page is your chance to introduce your company and goals to users on your own terms. 86% of consumers say authenticity is important when choosing a brand to support, charging you with the responsibility of ensuring that your About Us page conveys your company's sincerity, core values, and passion behind its products.
You can stand out from your competitors, due to 52% of respondents saying the About Us page is the first page they visit when landing on a company's website. By speaking to your customers and telling them a story, you are doing more than simply adding an email address for them to use if they want to contact your company. You are informing them about why they should choose your product and how it could make their lives easier.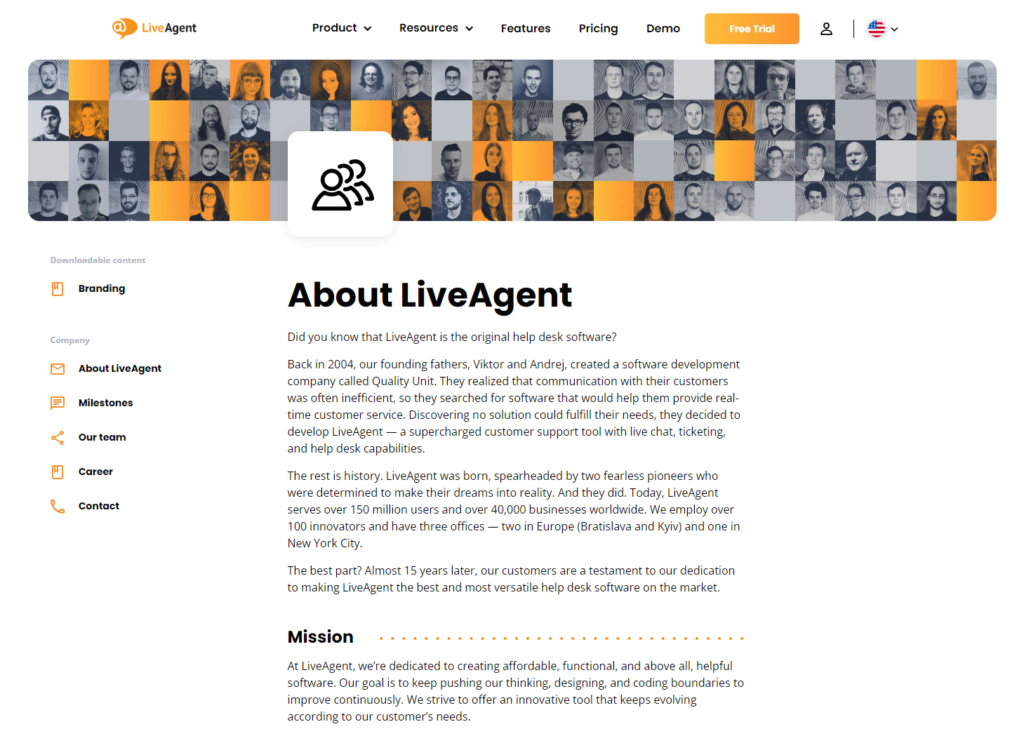 Another way to build trust in potential customers is to show them who you are – your team. It provides a more personal touch to the consumers to know who is behind the scenes rather than them potentially buying from a faceless robot. Share some background information about the different members of your team, and provide contact forms. All of this helps increase a sense of understanding and trust in your company in the user's eyes.
5. SEO friendly layout
Always work on your search engine optimization (SEO). 68% of online experiences begin with a search engine, while Google search, images, and maps generate 92.96% of all global traffic.
There are a few ways to use SEO to draw traffic to your site, starting with hiring an affiliate marketer to write blog posts about your products/website. If you create content such as a blog, you can include links to other content on your site, like a product catalog or special offers. Make sure you optimize your text to include links. Post Affiliate Pro's blog articles have a section at the bottom called FAQs which is an advanced SEO feature.

Two purposes are achieved with this. It provides a short and sweet answer to questions frequently searched online, and it entices a user to click on the blog post that answers the question. The content on the site then has the potential to convert leads. If you are considering text optimization as a way to improve your online visibility, this is an effective tactic. When searching through a blog, a meta description should accompany every link on your website to let potential leads know what you have to offer as they scroll through the search results.
6. High-res or bust (use high-res pics)
Good product pictures are pleasing to the eyes. An online merchant is responsible for selling products and you are not going to sell many if the quality of your pictures is not high-resolution and according to present standards. 93% of consumers consider visual content to be the key deciding factor in a purchasing decision.
Smartphone technology has advanced to an incredible level, so much so that the use of digital cameras decreased significantly. The mobile quality of pictures has improved to a competitive level, making it fairly easy for any affiliate marketer to capture and upload quality product pictures to their websites, as well as their own social media platforms to promote your products.
7. Mobile-friendly website
Remember, the user experience (UX) is crucial and it begins as soon as a user lands on your website. Your website's design needs to be mobile-friendly, as it is the first step to generating leads and eventually encouraging customer loyalty. The search bar, for example, is a crucial function when it comes to the buying process for users. How else can they find the specific product they are looking for? Keep in mind, 61% of mobile users are more likely to buy from mobile-optimized websites. This is the majority of mobile users, which is already a large demographic (5.52 billion or 66.6% of the world's population) to begin with. There is a lot of money on the table waiting for you and your return on investment (ROI) will justify the cost of ensuring you have a fully optimized website.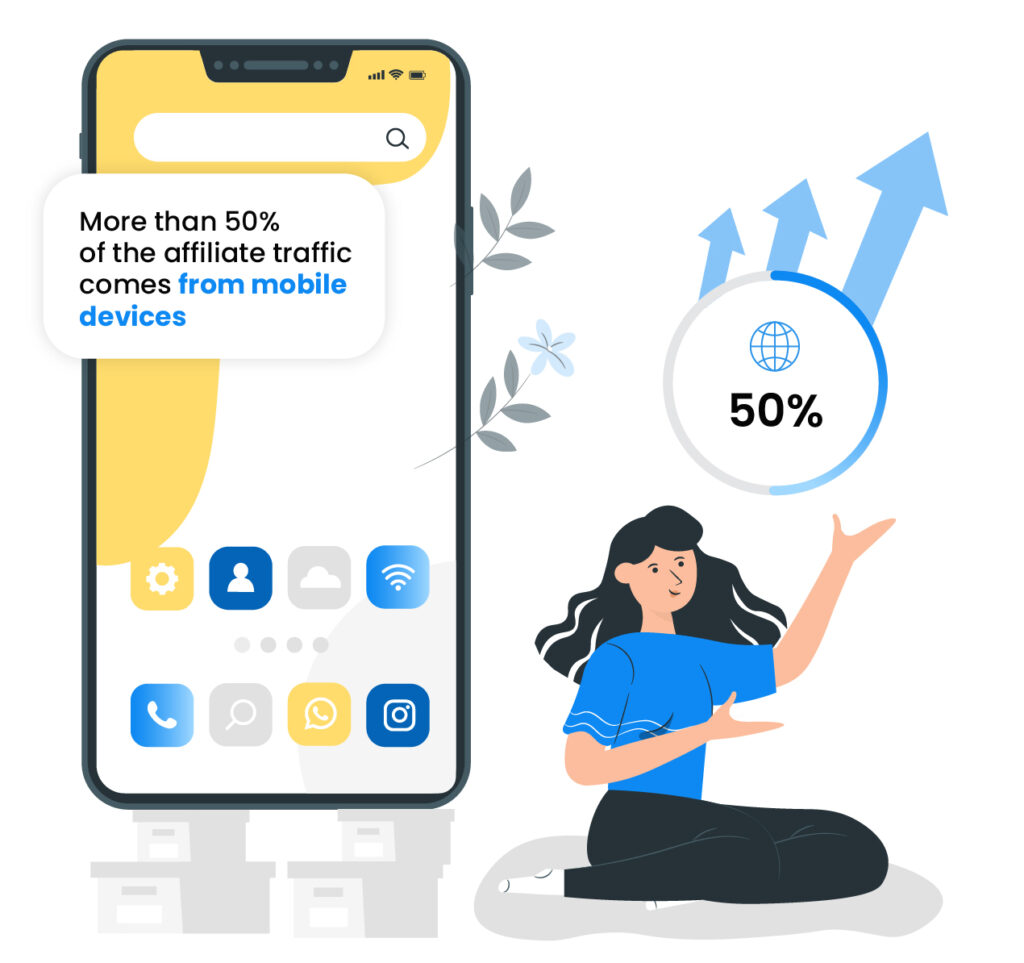 8. Multiple payment options (Credit card, PayPal, PO, Terms, etc.)
Business owners need to ensure their website is able to handle online transactions easily. E-commerce developed rapidly due to the convenience it provides, and part of this is the checkout experience. Currently, 36% of global online shoppers prefer electronic wallets as their preferred payment method. Credit and debit cards consist of 23% and 12% respectively. This means your payment processor needs to accommodate PayPal users, Apple and Google Pay, and many other eWallets.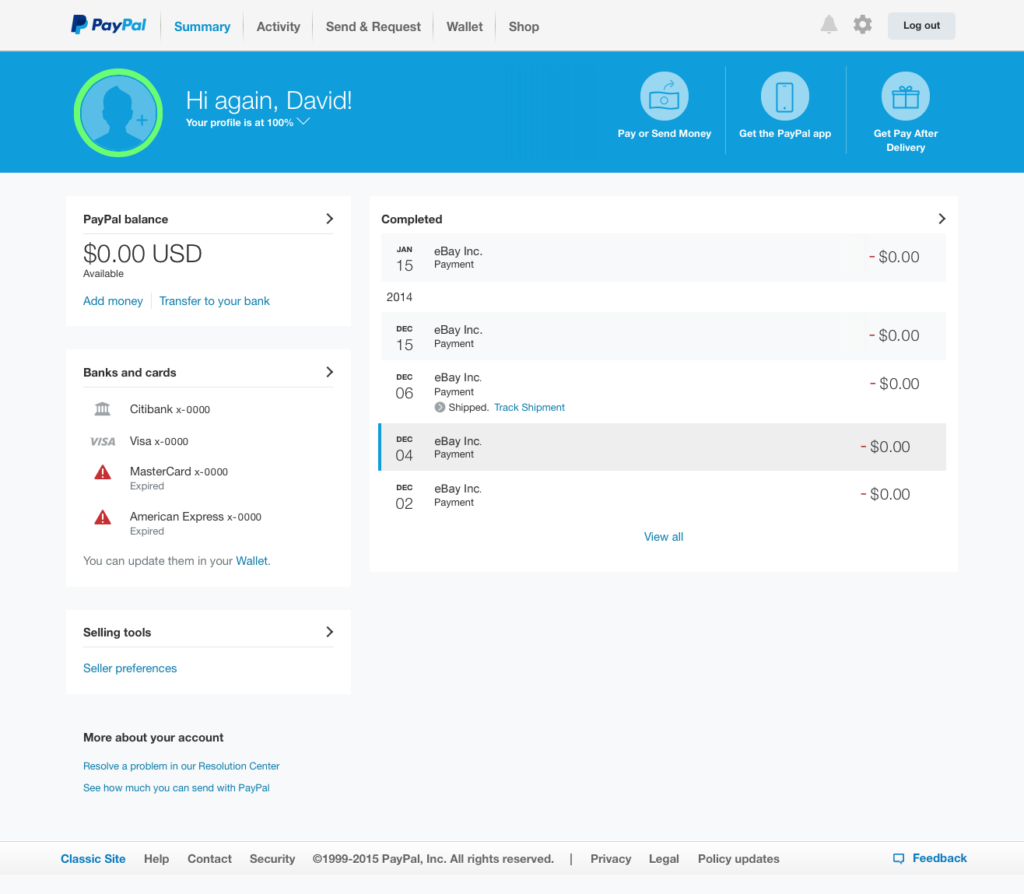 Keep in mind that your business needs to offer convenience in order to be taken seriously. It is important to keep a fluid and secure website, however, mobile e-commerce revenue reached $3.56 trillion in 2021, which accounted for more than half of total e-commerce sales. The mobile aspects of your company need to be given the same level of focus/attention as your main website – securing the ability for app payments is paramount, or else you are leaving money for other businesses to collect. As a result, for example, businesses accepting the Apple Pay payment method grew by $6 trillion in 2020 compared to 2019.
9. Offer different shipping options
The pandemic sped up the growth of e-commerce, prompting sales to exceed $5 trillion and is expected to blow past $7 trillion by 2025. With such a global economic reach, online stores are finding different ways to enhance the user experience to compete in the market. A business owner has the responsibility to make sure their e-commerce store accepts multiple payment options – as well as to attract and maintain the attention of potential customers to make a sale.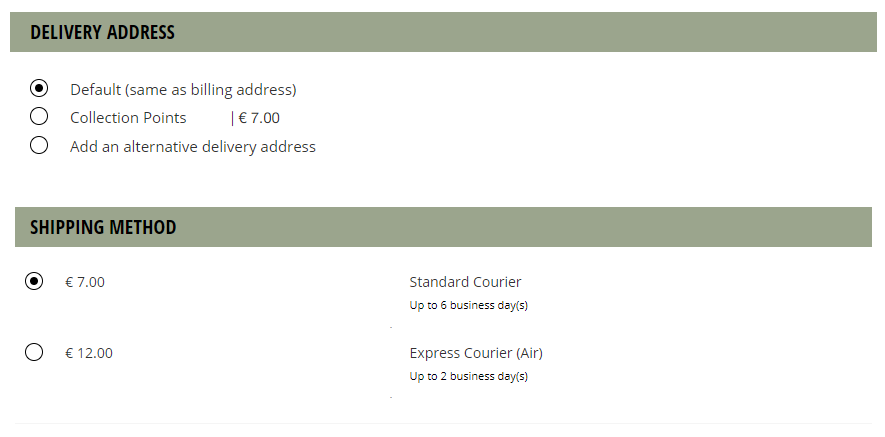 Businesses have invested in redistributing costs to provide free shipping for their clients. More and more customers expect free shipping, about 68% of users say they didn't make half of their purchases due to the retailer not offering free shipping. Shipping is a fulcrum that business transactions balance on, as consumers are ready to abandon their carts due to any sort of inconvenience such as slow shipping or – as mentioned – no free shipping offers. You, the business owner, can offer free shipping for a limited time as a promotional campaign, or whenever a user is making a purchase over a set amount of money.
10. Advertise on social media
The average attention span of internet users has decreased by about 25 percent, according to recent studies. Because of this, more companies are competing for leads and views. Popular posts on social profiles aren't a guarantee to maintain attention for too long, either.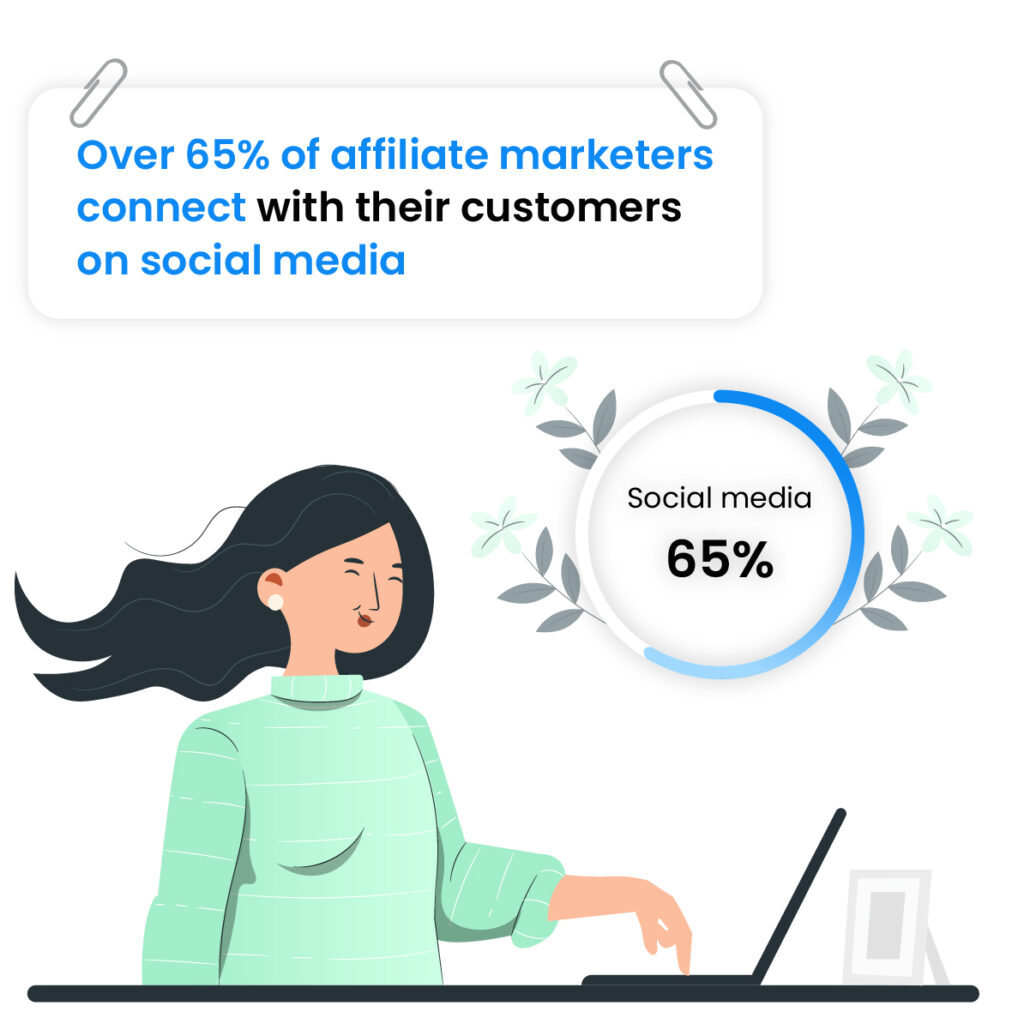 Now, around 50% of users view videos before they make a purchase or enter a retail location. Some of the more effective videos are product reviews done usually on sites like YouTube or places like Instagram reels. When you create video content for Instagram stories or Instagram live you can tap into a portion of the users (around 58%) who are more likely to become interested in a brand after watching a story.
Thanks to Instagram shop, which was introduced a few years ago, 44% of Instagram users shop weekly on the service, along with the stories. Growing Instagram shopping posts have helped social media advertising become the second-largest marketing medium in digital advertising, generating $153.7 billion in the US.
Additionally, you should implement the strategy of social proof and think outside the box. If you want to grow your e-commerce business, you need to acquire affiliate marketers with varying levels of subscriptions. If you are marketing, a macro influencer such as a celebrity would be desirable, however, the addition of a micro-influencer (a user with 10 to 100,000 subscribers/followers on their preferred social platform) adds a more personal touch that makes people want to read more about the company.
11. Blog to your heart's content
It is possible to drive traffic to your business through an effective blog post. The quality of your blog posts will help you generate consistent traffic, create potential customers, and further boost customer loyalty. The fact that 65% of affiliate marketers generate traffic through blogging makes the point here clear: hire bloggers, especially SEO affiliates, to increase your visibility.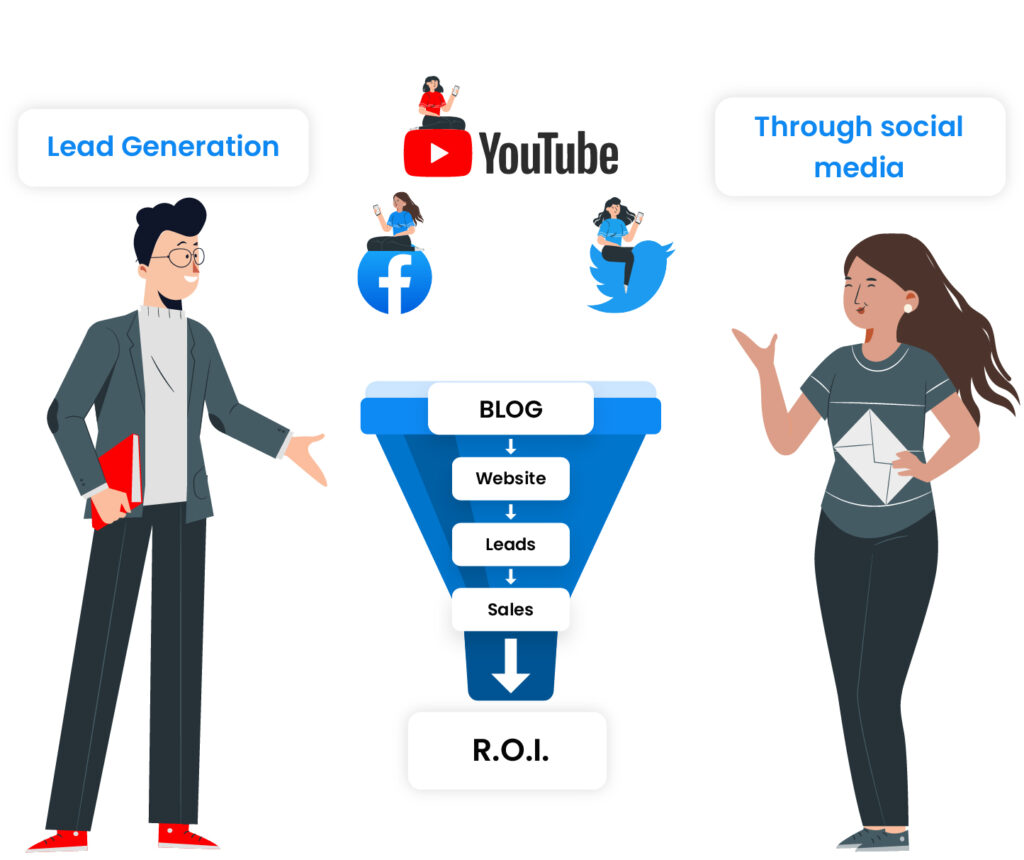 Write product reviews or create newsletters for bloggers and entice leads with information about your company's products. These are just a few actions you and your marketing team can take to improve your SEO so that when someone does a blog search, your company will appear on the first page of results. SEO is credited by 69.22% of affiliate marketers as their number one source of traffic, generating content about your products and frequently posting them (once a week, for instance) are other tactics you can implement to increase visibility.
12. User-generated content
Brands are aware that user-generated content (UGC) is a powerful marketing tool to use. Potential customers rarely buy a product without reading about it, whether it's a simple description of a product or user reviews (and of course affiliate marketers creating a review of it themselves). Since there are no additional costs involved, user-generated reviews are an affordable way to drive traffic to your products. Moreover, it greatly improves your SEO. You should encourage your customers to write more positive than negative reviews because 54.7% of online shoppers read at least four reviews before making a purchase. In addition, there is a chance to offer incentives, such as a reward for each user-generated review or survey completed. if there are any negative reviews, make sure you respond appropriately, to improve the customer experience. As a result, users will see that your company is responding to these reviews, which may encourage them to further browse your site.
13. Offer incentives
Continuing the thread of incentives, people love to receive rewards. To increase UGC, there are numerous ways to incentivize customers. For example, whenever your website receives user-generated reviews, waive the shipping cost of the customer's next purchase. Get customers to post an image of them enjoying the product(s) they buy and tag your company on social media in order to receive special offers. Forty-nine percent of users share their feedback on the products they like and purchase with their friends, leaving you the chance to offer special deals for customers who participate in a referral program. The promise of special and exclusive sales such as discounts on certain items, gift cards, or a free additional product via buy one get one free promotional campaigns are rewards customers greatly appreciate and will generate good feedback.
14. Partner with other brands
There is strength in co-branding. Brands collaborate in order to broaden their audiences, solidify consumer trust, and possibly generate more sales. Like with anything, your company needs to be smart about it. Collaborating with a brand with a negative reputation is going to do more harm than good as 61% of consumers occasionally avoid the negative brands.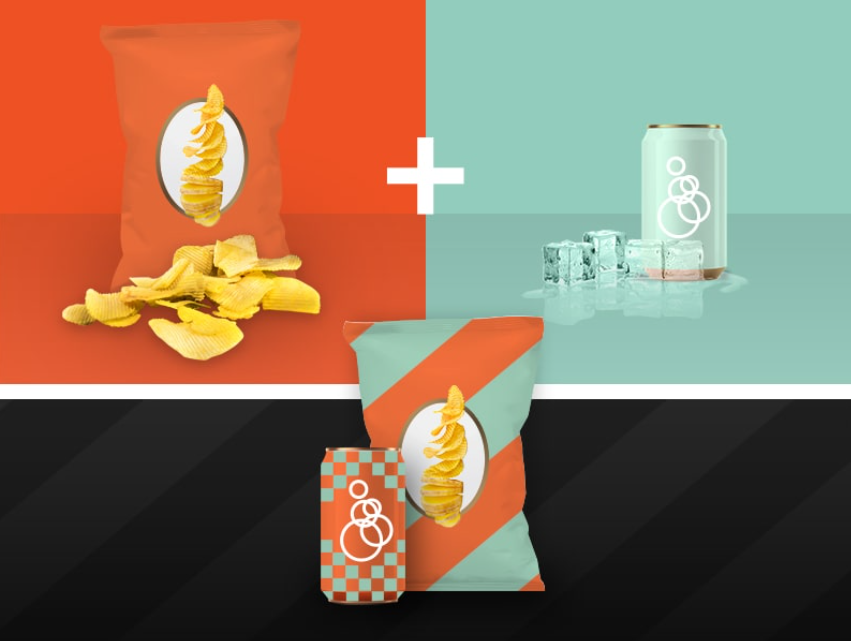 You, the merchant, have the responsibility of partnering with the type of business that complements your company and its branding strategy. As an example, consider Taco Bell, an American fast-food chain, and Doritos, a famous tortilla chip company. In 2012, these two companies partnered to launch the Doritos Locos Taco, which received a great consumer response. To partner with a company that shares the same values is not crucial, however, if the two partners contradict each other's messaging, consumers will notice and shy away from either brand. Collaboration is great for public relations, and 71% of consumers enjoy co-branding partnerships, especially if they are loyal to one of the brands, so keep that in mind when marketing your company.
15. Have refund and money-back policies
When a consumer buys a product, it's not always guaranteed they will be completely satisfied with the item. E-commerce websites have the responsibility of being as transparent as possible – this involves providing the clearest pictures of the products they offer, mentioning their shipping costs, and numerous promotional offers available to the average consumer.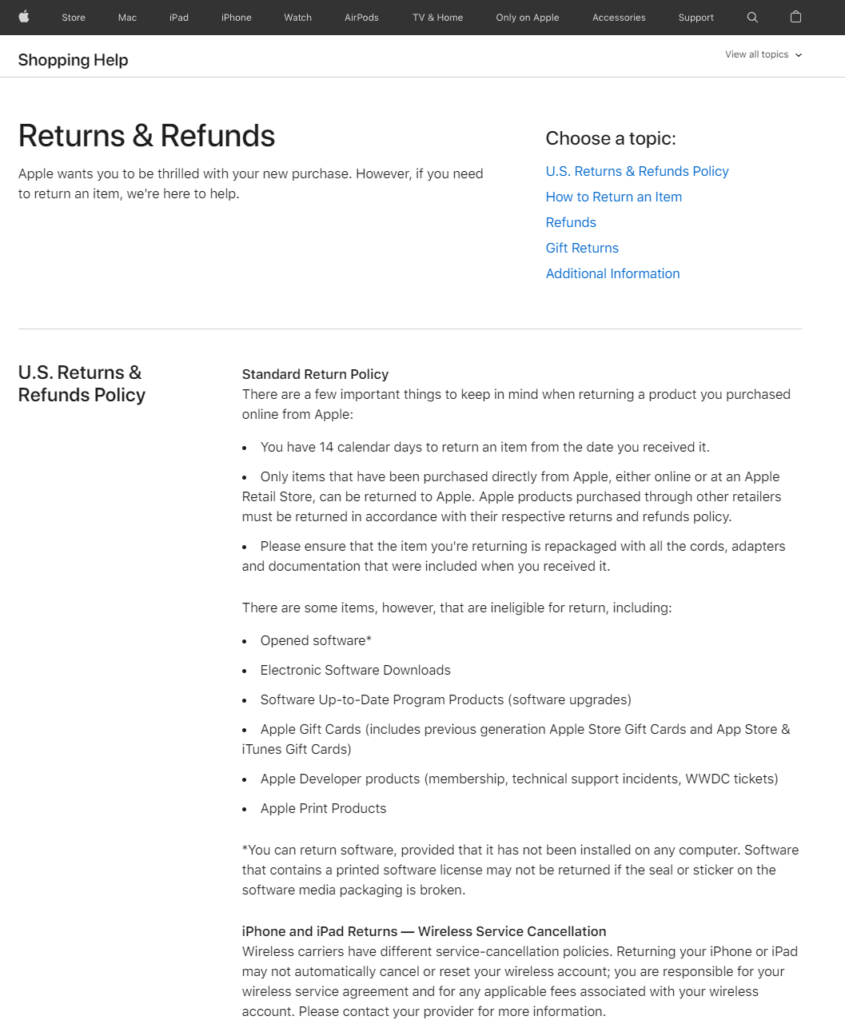 However, there is still a chance that customers will wish to return their purchase as 30% of all products ordered online are eventually returned. There is a variety of reasons why consumers return products, including the wrong item, color differences, or sizing differences when it comes to clothing. Your goal should still be to ensure a positive customer experience when it comes to returns and refunds, regardless of the reason. Maintaining a positive experience by providing an easy-to-use return service encourages consumers to keep browsing your company, as 92% of customers admit.
16. Live chat
Again, focus on the customer experience to nurture your leads. Offering a live chat service is a helpful step when it comes to engaging your potential customers. Live chat could mean a couple of different things, such as an instant messenger service that the company's website provides.
Take a look at the Post Affiliate Pro website: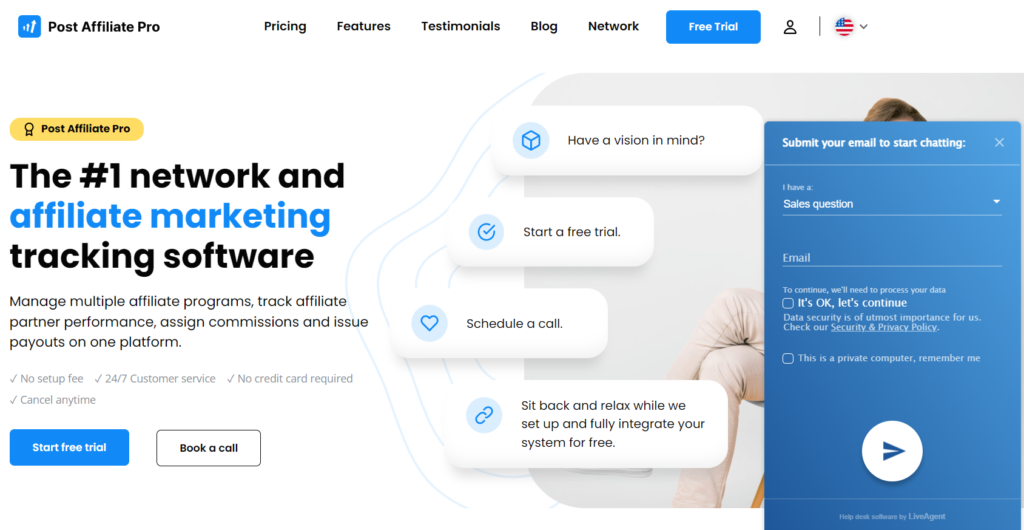 In the bottom right corner, there is the option to chat with the staff of PAP, in case a lead has questions about the product or a client needs help implementing the software.
Companies have also increasingly integrated chatbots into their websites, making this the fastest-growing channel for brand communication, to better understand precise questions/concerns/issues a customer has before a human representative is contacted. For 45.9% of consumers who expect immediate responses to their queries, chatbots are extremely useful.
Lastly, there is always the social media option – in this case, Instagram – you can use for users to reach and interact with you. Utilizing Instagram Live is a cost-effective way to promote your brand, and the products, and add a personal touch to your business. Instagram is free to use, and it also allows users to monetize the content they create, which makes it a unique way to market products. This is potentially a lucrative feature to explore as Instagram Live views increased 70% in March 2020.
17. Email marketing
When it comes to lead generation, do not neglect email marketing. It is an excellent strategy to use. If you are in this stage of the marketing funnel, think about what you want to achieve. The ultimate goal of email marketing is to influence the lead's buying decision, thus completing the sales funnel. But what should you include in your email?
Let's say you want to focus on lead nurturing. You already have an email list full of qualified leads so entice them with something they did not know they wanted. In this case, you can encourage an affiliate marketer to create a product review, for example, and include a snippet of it in your newsletter.
You should also create content that is targeted to your clients a bit more. The majority of marketing professionals agree that personalization is important to achieve marketing objectives. As these potential customers are familiar with your products and have developed some trust in your business, consistently creating content, especially personalized content, helps you generate and nurture your leads, reducing the chances of cart abandonment.
Furthermore, there is an increase in interactive email content you may want to investigate.
18. Email signature marketing
Email signature marketing is also another method used to promote a product or service and get customers into your funnel. To run a successful email signature marketing campaign, there are several factors to keep in mind. The signature should be placed at the bottom of the email, including a link to the product or service, and a short description of what it is. 
When creating your email signature, ensure the content is clear and concise, and include the name, title, and tagline of the company, along with contact information. Encourage recipients to learn more about your products or services with the addition of a CTA (call-to-action) button and track your click-through rate (CTR) to determine the success of your campaign. 
Place social media links such as Twitter and Facebook at the top of your email signature, so people can easily share your emails with others. Linking directly to these sites is a great way of getting extra traffic to your website. Finally, make sure that your signature renders correctly on every device type. Your email signature must look perfect across multiple platforms.
19. Track data, modify, repeat
Finally, it is time to talk directly about affiliate marketing. Launch affiliate campaigns if you want to be taken seriously and compete against 80% of the brands in the world. While maintaining affiliate marketing strategies, investing in affiliate tracking software will make your life tremendously easier. But why? The purpose of affiliate tracking software is to track data about your affiliate marketers and provide you with business reports based on that data. Different software companies offer a variety of features, such as maintaining the commission rate and payments your marketers earn, the actions they complete and how much traffic they drive toward your site, and from which specific affiliate links it came.
Software companies such as Tune may focus on mobile marketing, monitoring mobile-specific campaigns, or Tapfiliate which provides their clients with a dashboard to monitor conversions that have been driven or the source and payouts regarding a client's marketers. However, Post Affiliate Pro has been consistently listed as a top tracking software in numerous reviews.
One of the features PAP is proud of is the split commission feature which pays every affiliate marketer that was involved in helping to drive a lead down the buying process. Remember, users tend to read multiple reviews before making a purchase, meaning there is a need for multiple marketers, and paying them for their part is important. Multi-level marketing (MLM, also known as multi-tier commissions) is another feature of Post Affiliate Pro that encourages marketers to recruit other marketers and share revenue among everyone who is promoting the company.
Post Affiliate Pro™ | Voted Best Affiliate Software | Post Affiliate Pro01:31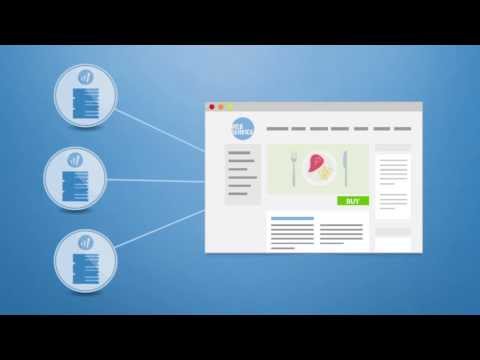 Post Affiliate Pro
20. Find in store feature
Physically touching and trying merchandise before making a purchasing decision is still very important to customers. Since the pandemic is nearly over, consumers have been looking forward to getting back to enjoying life away from their homes and computers. When we used to be able to feel the fabric of clothing or feel the weight of a mobile phone before purchasing, we took advantage of this feature. Even with 2020's losses, 32% of retail stores plan on establishing or expanding their pop-up experiences.
21. Implement an AR feature
Augmented reality is a new feature some e-commerce companies started to implement in recent years. A user can see how the product they are considering purchasing would look in real life if they purchased it. 66% of global users are interested in this feature, so you would improve the UX of potential customers, resulting in them recommending your website in their social circles.
22. Security features
While e-commerce is a thriving industry, there are naturally concerns regarding security. Whether it's a user's data, their payment methods being saved and later abused – causing them to fall victim to identity theft (it is not a joke!). You as the merchant need to be highly aware of how to ensure potential customers that your website is safe.
Your database should not contain the credit card information of your clients. Allow PayPal, Apple or Google Pay, Stripe, or any other secure third party to handle payment transactions instead of your website.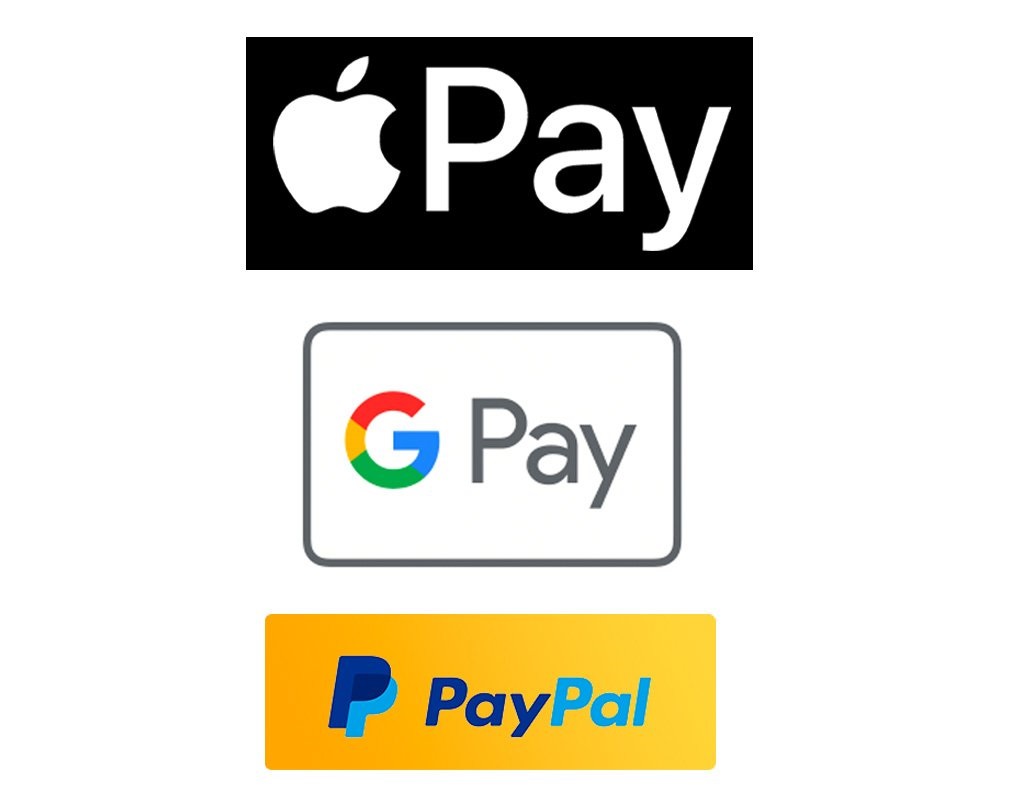 23. Check the competition
Be on the lookout for what your competitors are doing. You shouldn't be ashamed of checking what promotions your competitors are running this season or how effective their SEO strategy is. In fact, it is highly encouraged to avoid falling behind in the market.
With changes in the market occurring frequently, maintaining a team who can not only watch these trends but may also be able to predict them can generate a significant amount of revenue for your company before your competitors catch on.
Conclusion
Following the previous tips to create a sound strategy for your e-commerce business to grow and thrive. Investing in an affiliate marketing campaign opens doors for you and draws the targeted demographic you wish to cater to toward your business. Remember to focus on positive user experience, customers are more than willing to talk about your brand if they develop a meaningful connection – and this stems from targeted email campaigns and great interaction/service from your company. Offer different shipping options, such as free shipping when the user purchases items equaling to a set amount of money, or provide product discounts for every user-generated content your customers create.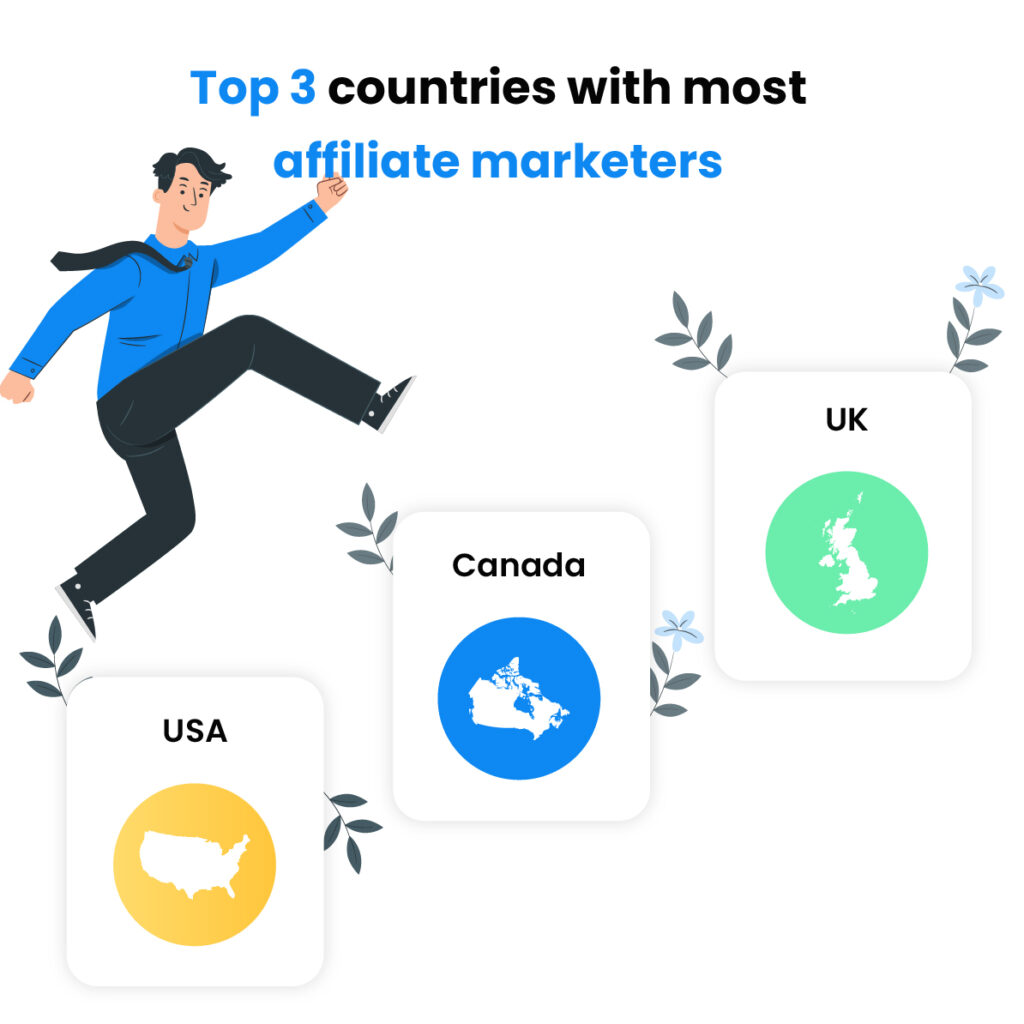 Above all, think about the visibility of your company. Users can easily find another brand if your company does not have a mobile-friendly website, and they are more than willing to express how unappealing and/or slow your website is.
Keep these tips in mind, and you will do fine. Good luck!
Frequently Asked Questions
What is e-commerce?

Buying and selling goods and services on the internet.

What is a sales funnel?

This is the journey a potential customer takes on their way toward making a purchase.

What is affiliate marketing?

The practice of affiliate merchants marketing their products to a targeted audience by utilizing affiliate marketers.

How can affiliate marketing help my e-commerce business?

Marketers can talk about and review your products on their platforms to their audience. This drives traffic toward your business more effectively.

What is co-branding?

In a co-branding arrangement, two or more brands work together to sell a good or service as part of a strategic alliance.