It is a well known fact in marketing that it is more expensive to influence a new customer to make a purchase than it is for a current customer to do so again. That is why your marketing strategies should be comprehensive to this fact.
If you are only focusing on getting new customers for your product, you may want to rethink your approach. Loyal customers can do a lot more for you than merely purchase your product. Stick around and find more about customer retention and how to apply it to your marketing plan.
What is customer retention?
Customer retention describes the different strategies that business owners put in place in order to reduce churn rate and create a more loyal customer base. It is the collection of actions that are taken to guarantee happy customers and that your efforts to acquire new customers don't go to waste after a single purchase.
Loyal customers do more for you than simply purchase your product. They are more likely to recommend your brand to friends and family, they spend more than first-time customers, and they help you plan your financial strategies more effectively, because there already is an established customer base you can rely on to make purchases.
Why does customer retention matter?
As we have seen, there are many reasons why it is important to invest in keeping your current customers loyal to your products and brand. Let's have a deeper look at what else customer retention strategies can do for your business.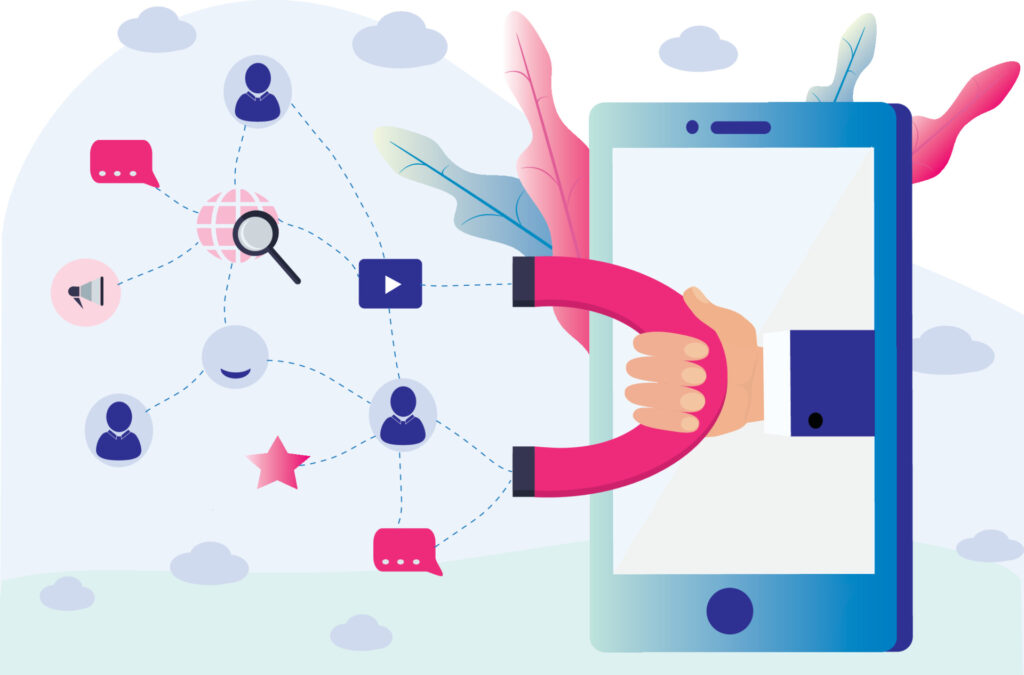 Increase customer lifetime value (CLTV)
Customer lifetime value is the measurement of how much money is spent by a customer from their first to their last purchase with your brand. Customer retention plans will make a lasting relationship with the user by nurturing customer trust and rewarding loyalty. This, in turn, results in higher value added to the time period that customers decide to engage with your business.
Cultivate customer loyalty
Another key factor of customer retention strategies is their potential to improve customer loyalty by increasing customer satisfaction and customer engagement with your brand. Loyal customers are more likely to come back for your products, and they are less likely to be convinced by your competitors' marketing efforts.
Build reputation
Using customer retention tactics to create a more loyal customer base will also result in almost effortless first-time customer acquisitions as well. When customers feel like they got value from their purchase and they have a quality product, they can't help themselves to recommend it to those around them. This is not just to friends and family; In the age of social media, you can count on happy customers posting their awesome purchase for the world to see. This gives your brand exposure and increases brand awareness.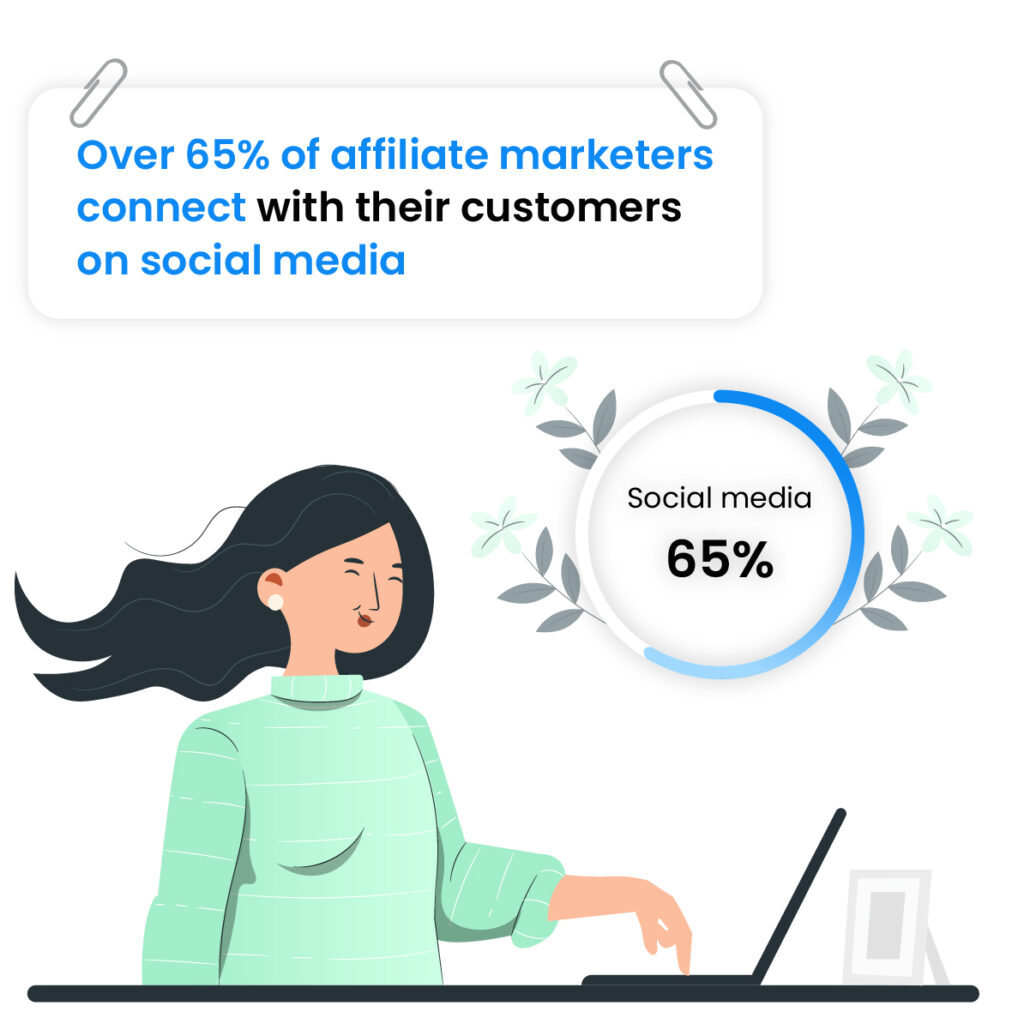 Increase profit
All the previous points amount to one big factor: increased profits. It is easy to see why everything mentioned above will result in higher profits for companies who invest in customer retention strategies. From word of mouth marketing to increased conversion rates, all key retention metrics will amount to increased sales and longer lasting customer relationships.
What are the types of customers
In order to create effective customer retention strategies, it is important to understand the different types of customers and what their behaviors are.
Satisfied customers
These are customers that are happy with your products or services and willingly come back to make further purchases. However, they can be influenced by your competitors to switch to their brand if they are offered a better deal or experience.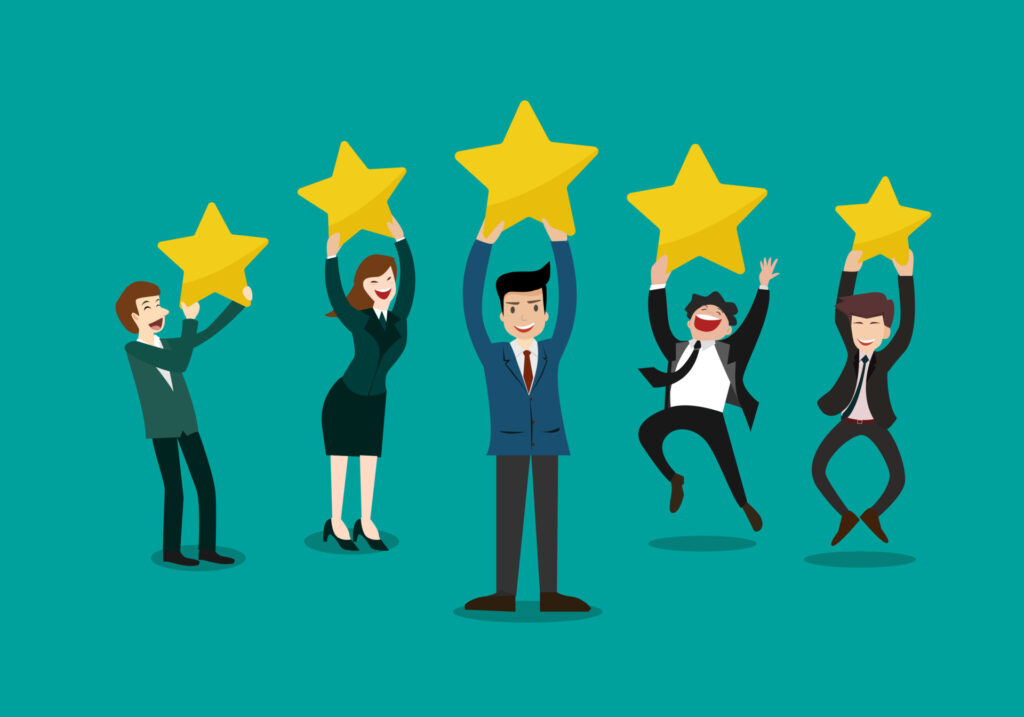 Convenience loyals
Convenience loyals are customers who stay with you out of a convenience factor. This can be because of location, positive experiences or shipping options. They have found value in the convenience your brand offers, and are willing to overlook cheaper deals in order to enjoy it.
Loyalty program loyals
These are customers whose loyalty lies with your customer loyalty programs, not your brand specifically. As long as they can enjoy the benefits of these programs, they are happy to keep buying from you. This means that if any changes are made to the programs, or the rewards stop being favorable to them, they won't hesitate to look at what your competitors offer.
Truly loyal customers
Truly loyal customers are what every company wants. They are fans of your products, and they aren't shy about it. These are the type of customers that will recommend your brand to their friends and family, will post about your products on social media, and provide feedback to you. Truly loyal customers are nearly impossible to be convinced by your competitors to switch to their products.
8 tips to create a customer retention strategy
Now that we are fluent in the key concepts related to customer retention strategies, it's time to show you how to get started with yours.
Track and analyze metrics
There are several key metrics that need to be considered in order to create customer retention strategies. They will all inform you of different customer behaviors or aspects of the customer journey that may not be optimal. Customer retention rate, for example, is a metric of how many customers are retained over a period of time. Meanwhile, the customer churn rate lets you know what percentage of customers stop buying your products, or basically how many customers aren't loyal. Tracking these types of metrics will enhance your decision-making process and allow you to create more effective strategies.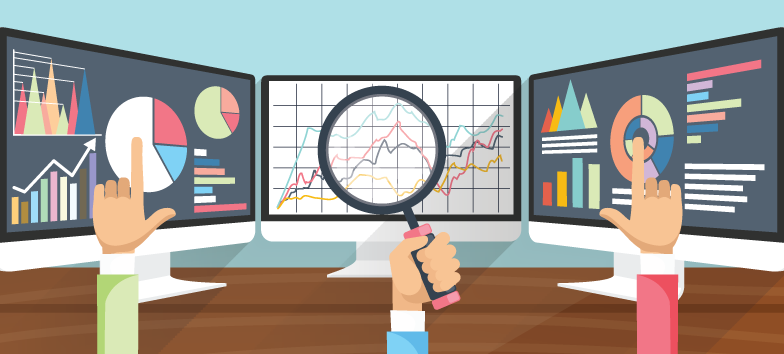 Implement a customer feedback loop
Customers like to feel valued and appreciated. They don't like it when they see that they are nothing but a number on a spreadsheet to companies, which is why implementing a customer feedback loop is crucial. A customer feedback loop is the practice of engaging with the feedback provided by the customer in a meaningful way. This lets the user know that their complaints are heard and answered, or that their good feedback is encouraged and appreciated. Around 14% of customers won't buy again if they feel like the company doesn't handle their complaints.
Simple actions like this will increase your brand's reputation and will earn you good faith in the eyes of the customer.
Customer communication calendar
As we have previously seen, nurturing customer relationships is a key factor in developing a loyal customer base. Given the fact that you are more than 60% more likely to sell to an existing customer, making sure your brand stays in their radar is a good call. Having a consistent communication schedule with your customer and keeping them updated with new deals and products can make or break your customer retention efforts.
Make an email list
When it comes to keeping an effective communication calendar with your customers, email lists are one of the best approaches. Email marketing campaigns are 56% more effective than other methods and allow your business to keep the customer updated on special discounts and new products. Email campaigns are cheap to set up and can go a long way, they are also perceived as less intrusive because customers have to willingly provide their email addresses for this.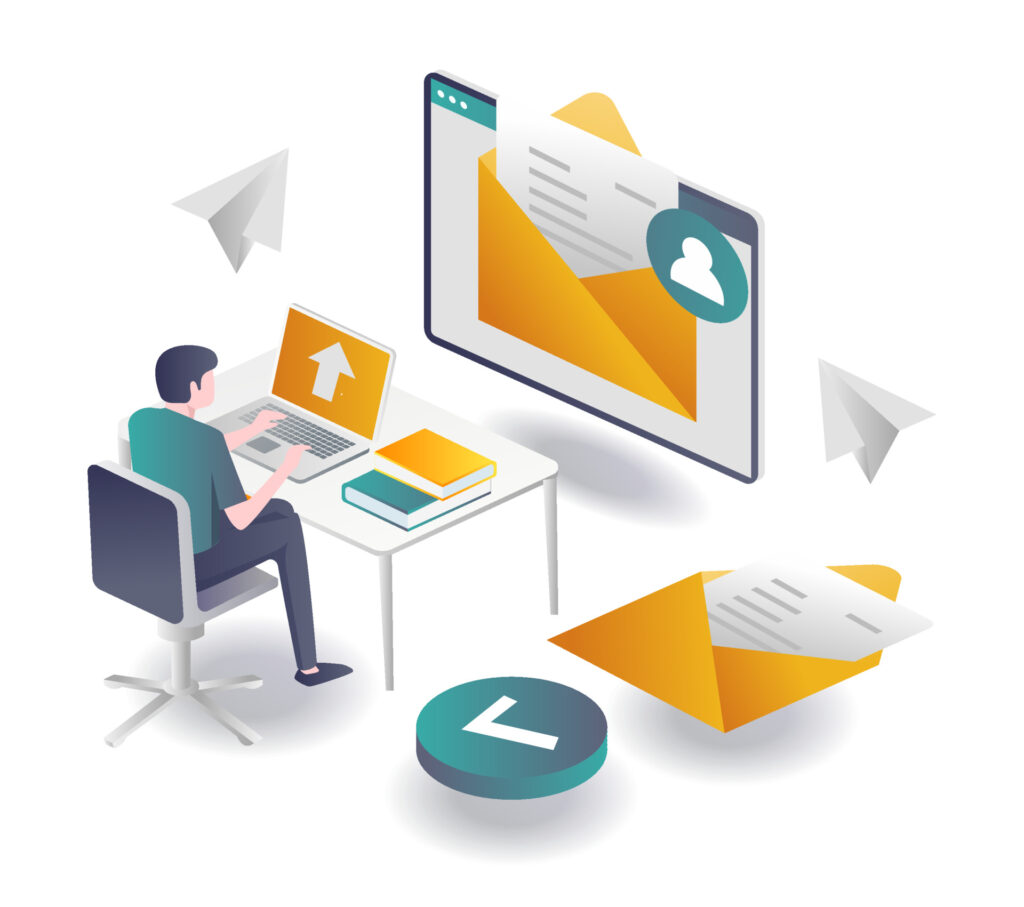 Start a customer education program
Customer education programs are all about providing further value to the users' purchase. They are a part of the customer experience that is often neglected by companies, which means they can set you apart if you have them. The goal is to give training and tools to the customer so that they can get the best experience with your product or service. The last thing you want is for customers to have a bad experience with your product solely because they didn't know how to use it properly.
Build trust with your customers
All these previous tips have one main goal in mind, build your customers' trust in your brand and products. Having a good product may not be enough in order to guarantee that your customer will come back for further purchases. Customer experience can be just as important, as 34% of customers say they will never buy again from a company if they have just one bad experience. Taking care and nurturing your relationship with your customers is one of the best things you can do for your business. A 5% increase in customer retention can lead to at least 25% more profits.
Offer unique services
It should come as no surprise that your products' quality is a major factor in determining customer loyalty. More than 75% of people agree that product quality is what makes them loyal to a brand. It may be hard, and it may take time to make sure your product is superior to your competitors', but that will be the main driving force behind your customer retention strategy. All your marketing efforts can go to waste with a subpar product.
Start a customer retention program
Get started! The sooner, the better. Once you get started with your programs, you will be able to collect crucial data regarding which things are and aren't working in your strategy. This, in turn, means that you can develop more effective programs with meaningful, data-driven changes and improvements. Customer retention programs are a long-term effort and, much like customer relationships, need to be maintained and nourished.
3 ways to improve customer retention
There are many ways to improve your customer retention strategy, and we have mentioned many of them throughout this blog. Now, we'll look at three key goals you should keep in mind in order to have an effective customer retention strategy.
Close the loop on customer feedback
If you receive any feedback from your customers, make sure to engage with them. Being grateful for a positive review will help users empathize with your brand and will make them feel appreciated. Engaging with bad reviews or customer complaints is just as important. A simple apology for a negative experience and an active attempt to resolve their issues can also go a long way. Purchase intention rate for customers whose complaints were resolved can be upwards of 80%. Even sending simple confirmation emails can show your customers that they are being heard.
Keep your products on your customers' minds
You want to make sure that whenever customers think about your particular industry, it is your product that comes to mind. There are many ways to accomplish this, and affiliate marketing is by far the best at it. Affiliate marketing campaigns allow affiliates to promote your products in organic ways and through channels that are more user-friendly than blatant ads. Your products can be promoted on social media posts via influencers; They can be promoted through tutorials and content driven campaigns that don't feel as invasive as most other forms of advertising. Common approachable platforms include the likes of blogs, online customer reviews, videos, you name it. Customers will have your product on their minds, and they won't even know how it happened.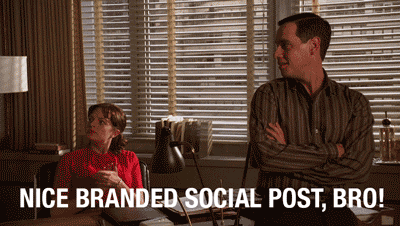 Reward promoters and loyal customers
Make your loyal customer feel appreciated. That is the goal of loyalty and referral programs. When customers are so passionate about your product that they keep coming back to you, it can go a long way to reward them for their loyalty, further cementing a strong relationship. If they are such big fans that they will go out of their way to promote your products or brand without getting anything for their efforts, imagine how great they will feel when they get rewarded for referring friends and family. These are the types of things you want customers to associate with your brand: good feelings and better products.
Conclusion
Even when it is a neglected area in most marketing campaigns, customer retention strategies can yield great results and provide a lot more to your brand than increased profits. Increasing customer loyalty is one of the best ways to ensure that customers will come back to you for further purchases and will feel confident about recommending your products to those around them. Making sure that your product is always on the customers' radar is one of the best investments you can do for your business. Affiliate marketing is possibly the best tool to accomplish that goal, and is quite inexpensive at that. Do your business a favor and start investing in customer retention strategies.
Frequently Asked Questions
What is the customer churn rate?

Customer churn rate is the percentage of customers that stop buying a company's product.

What is the customer lifetime value?

Customer lifetime value refers to the amount of money a customer spends over the period of time between their first and last purchase with a company.

What is customer acquisition?

Customer acquisition is the strategy put in place by a business in order to get new customers.

What are loyalty programs?

Loyalty programs are the programs a company puts in place in order to reward those customers who purchase on a regular basis.

What is customer service software?

Customer service software is used by companies in order to automate, coordinate and track communications with their customers.