What are loyalty affiliates?
Loyalty affiliate is when the traffic is motivated to do a certain action on an affiliate's web page and it creates a commission for them. It is really similar to incentivized affiliate, but there are some differences. Traffic earns some compensation, but they have to become full site members or they have to purchase product or service. For merchants, reward means a long-term liability.
Loyalty affiliate is one of the big challenges in affiliate marketing.
10 Innovative Customer Loyalty Programs (And How To Start Yours) | Learn With Shopify20:49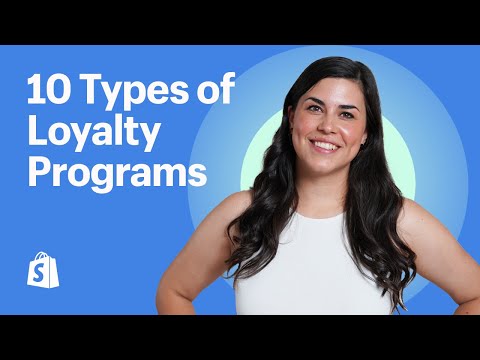 Learn With Shopify
Topics
importance of brand loyalty
types of loyalty programs
customer rewards options
Video summary
In this video, the importance of cultivating brand loyalty with customers is discussed. It is stated that it can cost more to acquire a new customer than to retain an existing one. The video outlines the four most popular types of brand loyalty programs and provides 10 examples of companies with innovative customer rewards options. The speaker emphasizes the need for a quality product and explains how loyalty programs deepen relationships with customers. The advantages and disadvantages of points-based systems, tiered loyalty programs, paid loyalty programs, and value loyalty programs are also discussed. The video ends with a suggestion to survey the existing audience to determine the most suitable loyalty program for their business.
Frequently Asked Questions
Why brands partner with loyalty affiliates?

There are many reasons why brands partner with loyalty affiliates such as increasing brand awareness, increasing sales, and creating a competitive advantage.

Is there an additional cost to working with loyalty affiliates?

There may be an additional cost to working with loyalty affiliates, depending on the terms of the agreement.