It's quite common to think that the most important business goal, no matter the industry, is to get as many customers as possible. More customers equals more sales, right? Well, in some cases, the phrase "quality over quantity" couldn't be more relevant. Maintaining loyal customers is one of the most valuable things a business can do for their overall performance. After spending so much time and effort on customer acquisition, it's only natural to want to keep them around. Customer retention is intertwined with customer service- a happy customer is, quite obviously, going to stick around instead of making the effort of finding other competitors for the same product. By actively implementing the customer retention strategies that are listed below, you can expand your base of loyal customers.
What is customer retention?
Customer retention, which refers to how well a brand or company is able to retain its customers over time, is an indication of overall customer loyalty. It is an essential marketing strategy that many business owners employ to gain repeat customers and to increase profitability for each of their existing customers. A high customer retention rate signifies that a majority of customers repeatedly purchase your products or service. The goal is to ensure the customers you worked so hard to acquire continue to use your products and have positive experiences with you. Just like every other first impression, a good customer retention strategy starts the moment a customer contacts your company and continues throughout the entire relationship. Apart from having solid customer relationship management, there are many different customer retention strategies that can be implemented such as loyalty programs and rewards.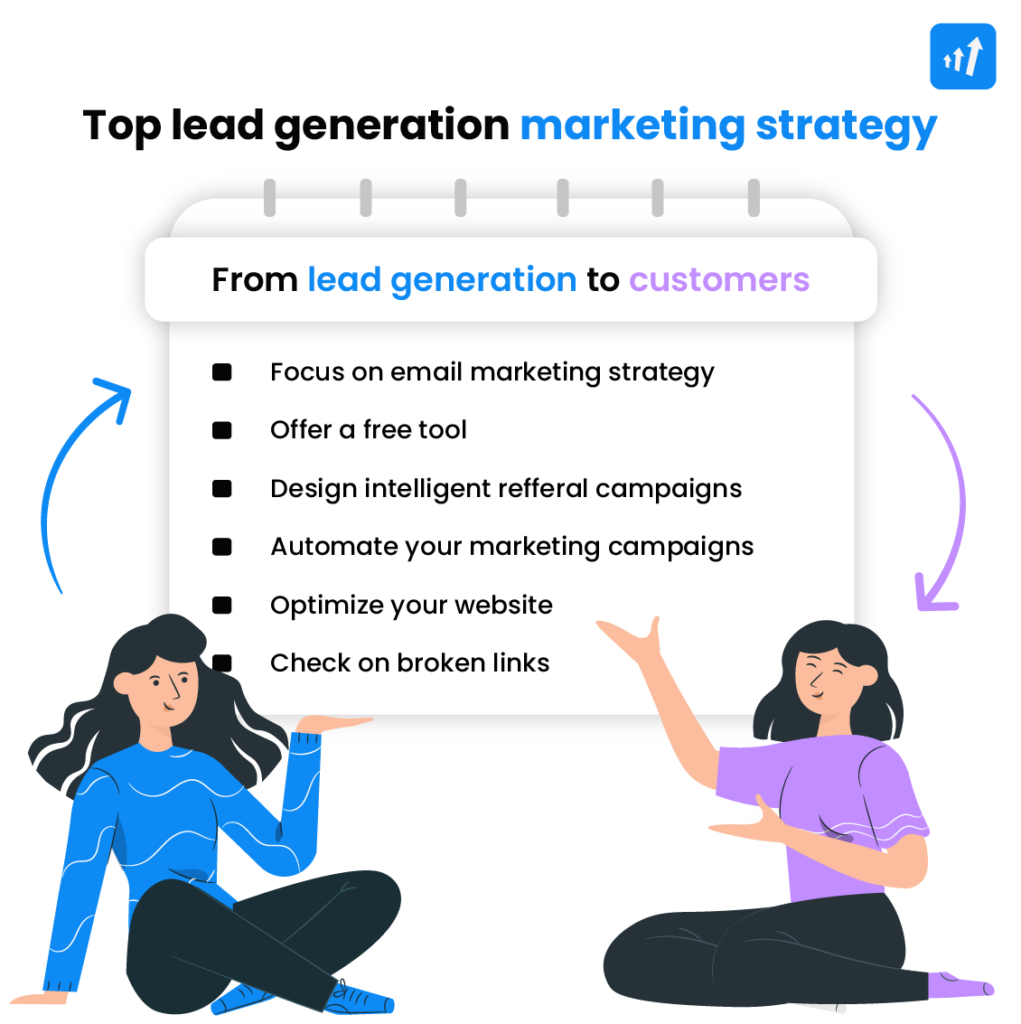 Why is customer retention important?
Understanding customer retention helps in recognizing the levels of loyalty and customer satisfaction in your client base. It also highlights the effectiveness of your customer service methods, as well as indicates any shortcomings that may drive off potential customers. By building on customer loyalty, you contribute to the long-term success of your business. Here are some of the main reasons why customer retention techniques are vital for every business.
Lower cost compared to customer acquisition
Customer acquisition costs are much higher than the cost of implementing strategies to retain current customers. In fact, recent studies showed that 82% of companies have stated that customer retention is much more affordable than customer acquisition. Once a purchase has been made, the customer already has your brand image in mind, along with the overall experience. The costs of finding new potential customers and guiding them through the marketing funnel is much higher than the costs would be for an existing customer who already has experience with you. In fact, customer acquisition costs are up to 5x higher than customer retention costs. Despite this, 44% of businesses put their focus on customer acquisition, while only 18% put their efforts into customer retention strategies.
Increased AOV (average order value)
Over time, existing consumers are also willing to spend more and increase their purchase frequency as they remain loyal to their favorite brands. Studies showed that the probability of selling to an existing customer is 60-70%, in contrast to 5-20% with new customers. In addition to being more cost-effective, retaining current customers is also much more profitable. It's been shown that customers who are loyal to you are 31% more likely to have a higher average order value with you than the average customer.
Increase in profit
Long-term profits can definitely be boosted by implementing customer retention techniques in your marketing strategies. Taking care of your customers and keeping them happy has a positive impact on your overall business performance. Research shows that profits can be boosted anywhere from 25% to 95% with an increase in customer retention by just 5%. In addition to this, 93% of customers are more likely to return and make another purchase from businesses who had excellent customer service. By devoting time and effort to existing customers, the likelihood of their loyalty grows.
Free publicity
Loyal customers tend to be open about their memorable and positive experiences with brands. Consequently, happy customers tend to recommend your brand to their family and friends, making them your brand ambassadors. A solid customer retention policy increases customer loyalty, which is one of the most important factors when it comes to word-of-mouth marketing. To highlight just how much word-of-mouth marketing can impact a business, research shows that 81% of consumers trust recommendations from friends or family over recommendations from companies. The power of word-of-mouth contributes to customer retention, which is essential for any business.
Important metrics to pay attention to
Understanding your brand inside and out is crucial in order to build an effective retention strategy. By measuring key metrics, you can determine how effective, or ineffective, your customer retention strategy is. Monitoring and analyzing data to continuously improve should be part of every businesses' strategy. While there are many factors to focus on, here are three key metrics that businesses should pay attention to.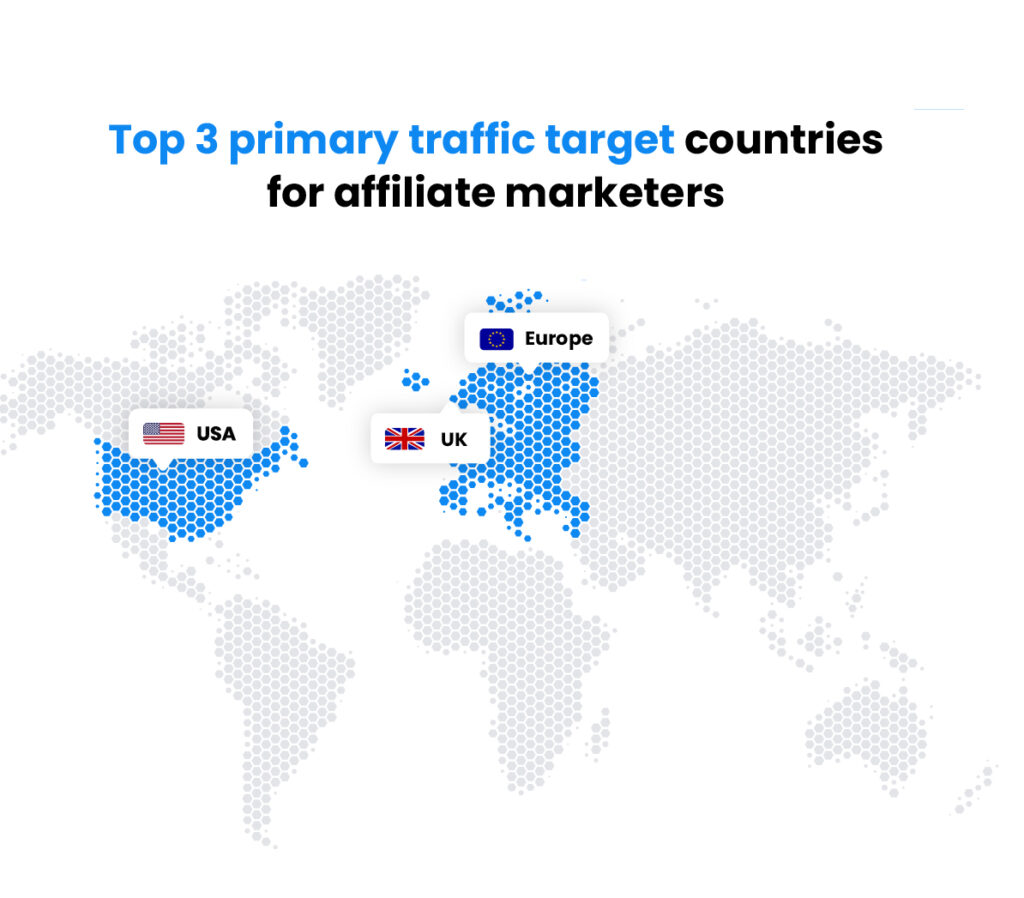 Customer churn rate
When it comes to customer retention, the customer churn rate is one of the top key metrics that needs to be monitored. In marketing terms, churn rate refers to the rate at which customers stop working with a particular company. It measures the percentage of customers lost over a certain period of time. A business with a high customer churn rate often indicates low customer retention.
Customer retention rate
The customer retention rate refers to the percentage of existing customers who remain as customers after a specific time period. It is calculated as a percentage of a companies' existing clients who remain loyal during that frame of time. Understanding your customer retention rate can provide valuable insight into what keeps your customers loyal. It also can show you how to improve your customer service and enhance the overall customer experience. To quantify the effectiveness of a marketing strategy or customer service program, retention metrics are absolutely crucial for a business to determine lifetime customer value.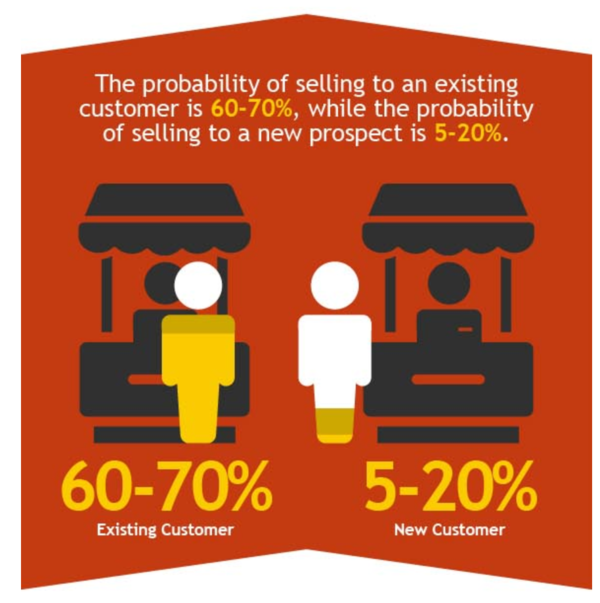 Customer lifetime value (CLV)
Customer lifetime value is another crucial key metric to track as part of a solid customer experience program. An individual's customer lifetime value is determined not only based on their individual purchases, but also across their entire relationship with your company. The customer lifetime value is the total value a customer contributes to a business over the course of a long lasting relationship. Naturally, an individual with a high CLV makes them a very valuable customer to the business. Knowing the customer lifetime value helps businesses to develop strategies for maintaining profit margins while simultaneously increasing customer satisfaction.
12 effective customer retention strategies
Now that we've covered why customer retention is so important, as well as key metrics to pay attention to when utilizing these methods, let's dive into some effective strategies that can build up customer retention. While there are many creative and unique ways to organize loyalty programs and grow customer retention, here are twelve of the most useful and relevant strategies you can incorporate into your marketing efforts.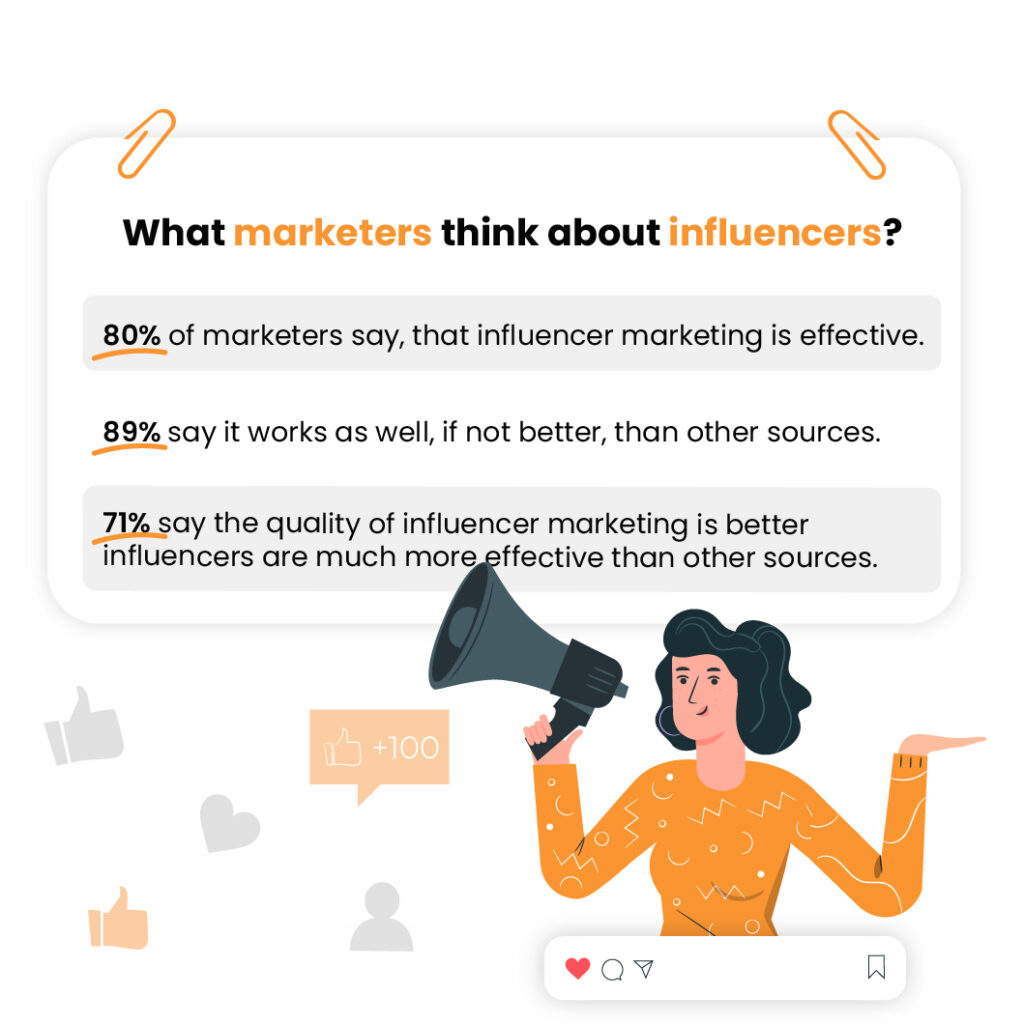 Exceptional customer service tools
Customer service quality is often seen as one of the most important factors when it comes to dealing with a company. Quick responses and personalized solutions are more likely to result in happy customers, whereas lack of contact or impersonal and automatic messages might make the customer not feel heard. Although it's nearly impossible to have a 100% positive track record, using quality customer service tools will help avoid any negative reviews. Solving issues post-purchase is just as important as solving customer issues during their buying journey. Use multiple channels of contact to provide support, such as email, phone, or chatbots. Assigning the correct customer service agent to their respective area of expertise is also crucial. A customer calling for support and hearing an agent repeat an irrelevant and scripted message is more detrimental to the reputation of a company than helpful.
Speak to your customers
Being in constant communication with your customers is an essential practice. There are many different ways to keep in touch and get to know your customers' thoughts, while simultaneously reassuring them that you are active. Email automation is one of the most commonly used forms of regular communication. Even now, email marketing averages £42 back for every £1 spent on its campaigns. By sending newsletters, newly-published research, or customer surveys, you can keep your customer base up to date with company news as well as receive valuable feedback. Using social media platforms regularly is also crucial for maintaining customer interaction.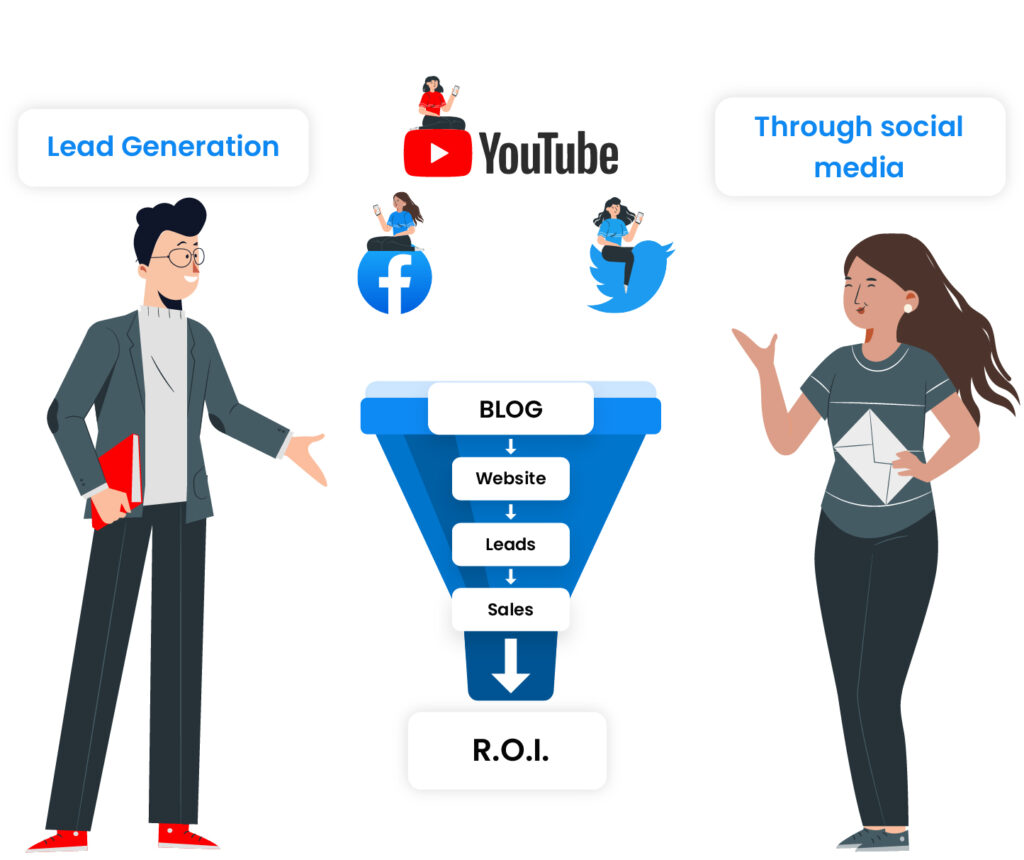 Use affiliate marketing
Working with affiliates has become more and more popular in the marketing world, mainly because of its low-cost-low-risk features. This acquisition strategy works wonders since it gives exposure to the target audience who have a built relationship with the affiliate marketer. In fact, 83% of marketers opt for affiliate marketing to increase brand awareness and exposure. The potential customers are all mostly from the target market, making them more often than not quality leads. As a business, this is where you jump in to nurture and educate them, as they already have shown interest. Sending out email newsletters, helpful content regarding your products, and other gamified incentives can increase engagement with your prospective customers. There are many options available online such as Idevaffiliate, Post Affiliate Pro, Tapfiliate, and more that provide exceptional solutions for your affiliate marketing scheme.
Social proof (testimonials, success stories)
Social proof plays a critical role when it comes to customer retention. Social influence has a huge impact on the customers' impression of the brand. If positive experiences with your products or services are being shared on social channels, you build customer trust. To put this into perspective, 82% of consumers trust social media channels for reviews when looking to purchase products. Customer reviews are essential in this day and age, especially since most consumers are overwhelmed with traditional sales pitches. Social advertising is natural and organic in comparison to generic and irrelevant ads. Publishing and sharing real testimonials and success stories are more realistic, leaving consumers with a better idea of what to expect. We all know someone who had negative experiences with a business' unrealistic false advertising, so focus on building social proof to avoid unhappy customers.
Educate customers, don't just sell
Customer support doesn't always have to be initiated by the customer. Putting extra effort and providing resources to them before or after a purchase is a great way to offer personalized experiences with information about your products. This includes how-to tutorials, blogs with tips and tricks, and one-on-one training opportunities for things that require specialists. Another way to offer resources is by publishing an "Academy" section on your website for those who prefer to learn at their own pace. When it comes to customer retention, the customer should feel like they are not on their own and they have a place to go with their questions. Throughout the customer journey, this will have a positive impact on their purchase decision, especially for first-time customers.
Provide incentives
The purpose of customer incentives is to reward customers for engaging in actions that builds the brand. An incentive program leverages customers' desire to get a good deal, and is appealing if you offer customers something valuable for little to no cost in return for being a brand ambassador. Your business benefits from each successfully redeemed customer incentive since it basically functions as free advertising. In this sense, customer incentives serve a pivotal role in building your brand beyond your existing customer base. In addition to improving your brand standing with customers, an effective loyalty program generally makes people feel good about getting a deal. As an example, consider giving rewards, a gift card, or access to certain features to customers who share your brand's social media posts. Research has shown that 67% of customers like reward systems as it makes them more motivated to stay with the business.
Show gratitude
If there is anything universal throughout all the industries, it's that customers love to feel appreciated. No matter the niche or the product, it's a great practice to embrace thoughtful and appreciative gestures. This includes short messages or small surprises that represent the brand. This leaves the customer with a nice sensation, and encourages them to stay with you. Apart from that, small gifts are often shared on social media, so you're simultaneously increasing your exposure and giving off an impression of how close you are with your customers. It's always worth going the extra mile when it comes to exceeding customer expectations.
Form a community
Connecting with customers is one of the fundamental elements of any successful brand. Creating an online community of your clients has a visible and positive impact on your retention goals because consumers seek connections among people, not corporations. Despite us living in a digitally adept world, customers remain interested in being heard and building relationships, both with fellow customers as well as with the company that creates the products and services they want. A community allows customers to connect with others who can help them succeed, such as thought-leaders and other loyal customers who have experience. In the shared space, customers can build up valuable relationships and hold meaningful discussions around the niche as well as the products.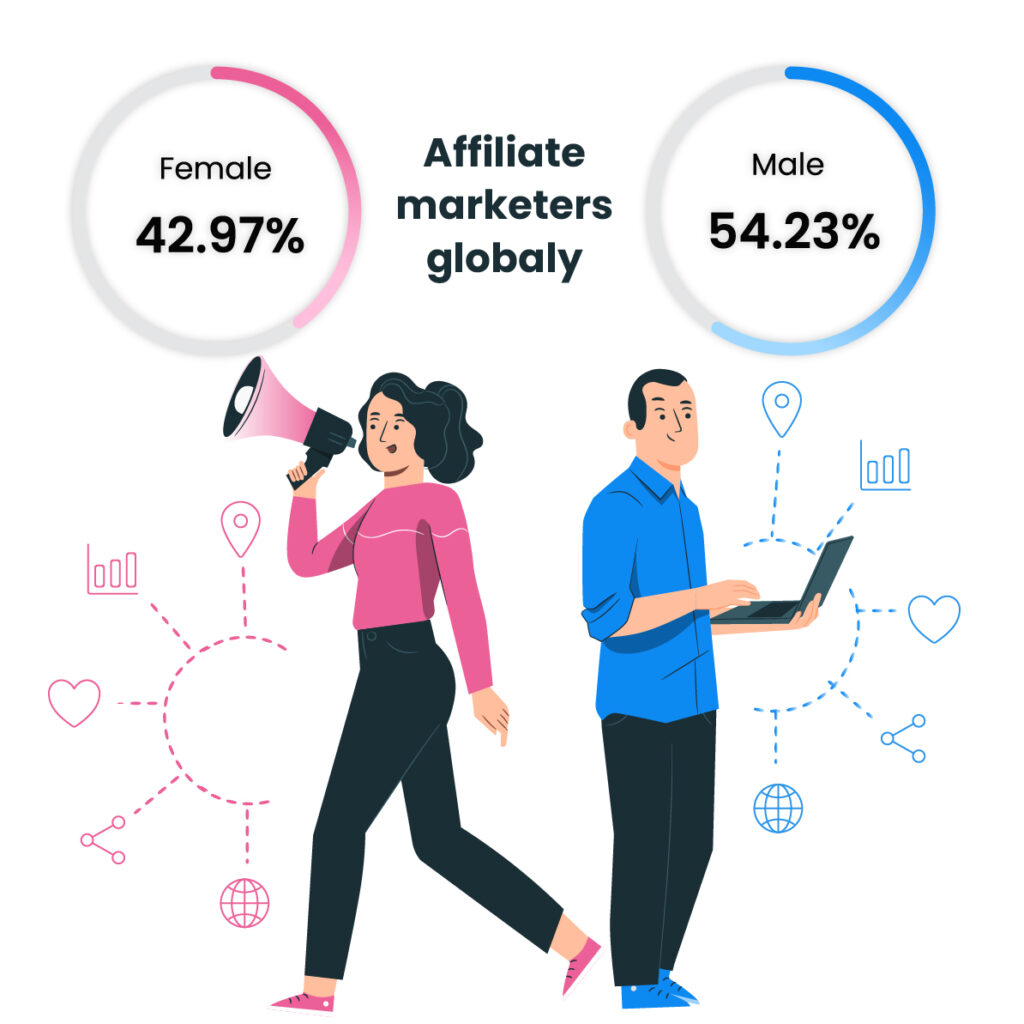 Use gamification
Gamification is a great way to maintain customer engagement and reward loyal customers. Because of its success, it's come to stand out as a highly effective customer retention strategy. In fact, 87% of retailers have the plan to implement gamification in their marketing efforts in the next five years. By adding game elements to simple tasks, you bring out the competitive nature of people in return for rewards. Examples of gamification in business could be progress tracking, reward tiers, and a redeemable point system. More often than not, any business goal can be gamified in some way or another. Purchasing products, sharing on social channels, and discounts for referrals are all ways to motivate and encourage customer interaction.
Get subscriptions to increase the experience
Companies that offer subscription services focus on customer retention more than customer acquisition since they mainly cater to repeat customers. Customer retention is much more than competitive pricing, as the motivation for customers to stay is more about quality and company standards. It's one of the more challenging aspects of customer retention, as 63% of publishers claim that converting their audience into paying subscribers is a key challenge when developing products. Subscriptions provide a long-term value that is worth a monthly cost, so adding personalization and tailoring the customer experience is key here. Finding creative ways to continue to be relevant and valuable are essential for customers to not lose interest. Convenience is also another element to factor in, such as bundles, all services in one place, or accessible functionality on mobile apps.
Leverage personalization
When implementing lead nurturing strategies, personalization plays a big role in making customers feel like they are being heard. If you gather data and segment your customer base, you can use this to create personalized experiences and offer the customer useful and helpful information that they may need. In the case of customer service, which is equally important to be personalized, it shows that you are willing to build personal relationships and learn their specific needs in order to offer appropriate solutions. Studies show that personalized emails result in 6x higher transactions. Putting extra effort to understand your customer makes the overall experience smoother and more memorable.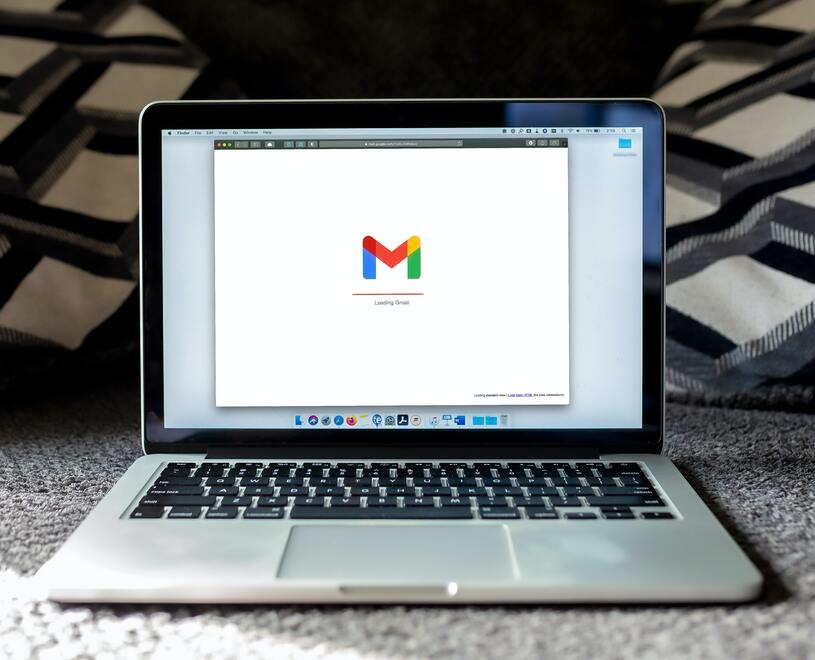 Be active in your community
Going out of your way to be active in your local community is also a great way to create personal relationships with your customer base. In this world where activity and social consciousness is highly valued, getting out there and participating in various events can have a huge impact on your reputation. This can include organizing charity events, offering talks in local schools, or creating podcasts about certain subjects in your niche. Stepping outside the box and doing creative activities in a more personal and sincere setting can go a long way. This helps pull the corporate-style curtain aside and give the business a more humanized and authentic impression.
Best Affiliate Software - Post Affiliate Pro | Post Affiliate Pro02:37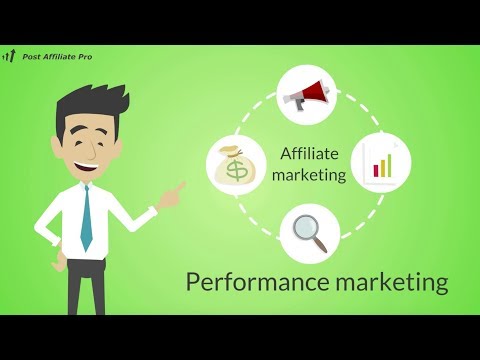 Post Affiliate Pro
Conclusion
There are many fun and unique techniques that can be used to build a solid customer loyalty program. By allowing customers to feel appreciated, take advantage of great deals, and also belong to a community, you harness the power of customer retention. In return for these personalized experiences, you gather willing brand ambassadors that form a base of loyal customers. Putting extra effort such as making gamified incentive programs, or simply guaranteeing quick responses with excellent customer service, you gain bonus points in the eyes of customers. By communicating with your loyal customers and keeping them in the loop, you build a stronger relationship and show gratitude for their loyalty. Nobody likes to shop from a company who makes customers feel like they're doing them a favor. Invest in the overall quality of your products and customer services equally, and watch how far your customer loyalty programs can go!
Frequently Asked Questions
Is affiliate marketing worth it?

Since affiliate marketing only pays when sales are made, affiliate marketing is considered a cost-effective marketing technique. The advantage of this is that businesses can reach a broader and targeted audience while boosting their return on investment.

What are some effective customer retention strategies?

Some effective customer retention strategies are using affiliate marketing, using gamification techniques, being active in the community, showing gratitude, and offering great incentives for being a loyal customer.

What is the customer churn rate?

During a given period of time, your customer churn rate is the percentage of customers that discontinue using your product or service.

What is the customer lifetime value?

The lifetime value of a customer is the total amount they are worth to a company over the course of their relationship.

What is customer acquisition?

Customer acquisition is the process of gaining new customers.