Many have turned to the internet as their source of income. This is not surprising as the internet poses vast opportunities that one can leverage to earn money. Passive income is to acquire continuous money through something you have done once; this is a great way to bring in money. Having an affiliate website is one good way to earn passive income.
What is an Affiliate Website?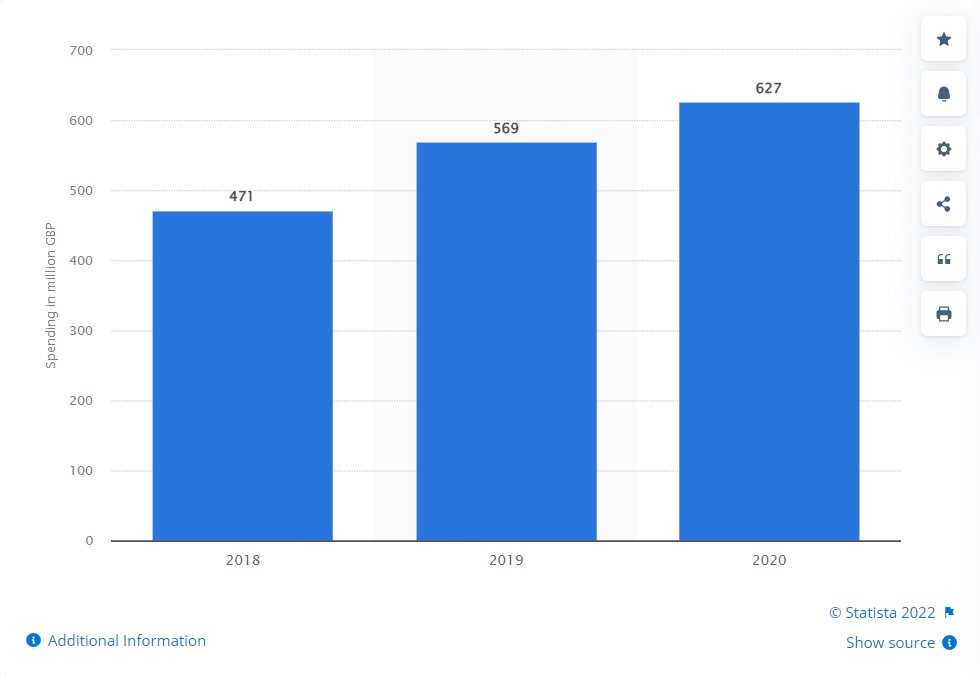 Having an affiliate website means creating your website and promoting affiliate products. You select a product, promote it on your website, and for each sale done via your website, you earn a commission. For this, you have to use a unique affiliate link for the merchant to track the sales.
To increase sales, you tailor your content to such products. Your goal is to pull in more visitors to your website and engage them to increase conversion rates. After all, the more sales are closed, the more you earn.
Reasons Pushing Visitors Away From Your Affiliate Website
The internet is booming, and it is the first reaction of anyone to turn to the internet whenever they need help. Since there are tons of websites with a plethora of information available, you have to stand out and stamp a remarkable first impression on your audience. Your audience is impatient; they want answers fast.
As such, your website has to be able to snatch their attention and hold it long enough to speak to them. However, despite all your massive effort in ensuring that everything is in place properly, people still neglect your website. Why? Do not worry; we are here to help you. Here are five reasons why visitors are leaving your affiliate website:
1. Slow Web Page Loading Time
It is pointless that your website has all the top-notch quality images and content when it takes forever to load. People are impatient. They will not wait for your website to load for more than 2s! Their time is better spent elsewhere than waiting aimlessly at your website. Hence, it is no wonder they leave your website and shop elsewhere.
Your website's speed determines the online experience you give to your visitors. The faster your website is, the higher you rank, the greater visibility you enjoy, and finally, the higher your conversion rates. The importance of testing website speed cannot be overstated when trying to retain visitors. If your site is sluggish, you might want to look into testing and improving its performance. Nowadays, you can find a wide range of website performance testing tools online that you can use to test the performance of your website. The loading time of your web page is also a ranking signal Google takes into account when determining your position in the Search Engine Results Pages (SERPs).
2. Cluttered Website Design
The landing page of your website is the first place your audience finds when they are interested in you. Your landing page is where your audience draws their first impression of you.
Poor Navigation
If they see a cluttered website design, they will be put off and leave. That's it; you have lost your chance. A cluttered design renders your audience at a loss; they won't be able to navigate easily through your website to get what they want. Instead, they find themselves in an endless maze of bad navigation options.
Seeing the navigation structure is unclear, your audience will feel no point in going on, they will give up and leave—your bounce rate rises.
Poor Choice of Aesthetics
Imagine a website that features colors, images, and graphics that don't match. Instead of helping with your website, they only distract from the hero of your website – the content. Also, sporting inconsistent and inappropriate font types and sizes is a disadvantage to your website.
Additionally, if you feature too jarring colors on your text and background it can hurt your audience's eyes. They will not think twice about abandoning your website.
3. Lack of Content
Content is the pulse of any website. Nobody wants to visit an empty website that is useless. However, meaningful content gives life to a website. As long as your content is relevant, people will appreciate it and return for more. They will even refer your website to others, thus driving more traffic to your website.
However, if your website sports insufficient content or people doubt its content quality, you can be sure that they will not return to your website.
Inaccurate Content
Make sure that anything you publish on your website is accurate. Walk the talk. Trust does not come easily; once earned, it can still be easily broken. When your readers come to your website, they are already giving you the benefit of the doubt. Once they see something that denotes a deception, they will feel upset and never return.
Outdated Content
You have impressed your audience with beautiful aesthetics, straightforward navigation, blazing speeds on all your web pages, and meaningful content on your website. Your audience returns, wanting more. However, if they are given the same old content as before, what do you think will happen? Some will be bored and may persevere in returning, but most will be turned off and will not stay and return in the future.
4. Too Many Ads
Having too many ads scattered all over is standard on many affiliate websites. However, although ads are your source of income, it does not mean having more ads translates to higher revenue. If not done right, your ads can backfire on you. As the saying goes – everything should be in moderation.
The same applies to your ads. Once you overdo your ads, people will find your website irritating, a serious major turn-off indeed. So, do not ever bombard your visitors with too many ads. The same goes for the number of affiliate links you include in your content. Remember that your content is the hero, and your affiliate links are secondary.
5. Website Security
Website security is at the forefront of your audience's mind. Humans are generally suspicious by nature; what's more, this is a website new to them. They will be on guard, looking for faults and any loopholes. Once they come upon anything dubious that depicts cybersecurity concerns, you can bet your bottom dollar that your bounce rate will go sky-high.
To make your site security robust, it is essential to have an SSL certificate. If the site is running on subdomains, then few wildcard SSL certs are recommended including Sectigo wildcard SSL, RapidSSL wildcard certificate, GlobalSign wildcard, etc. All these branded wildcard certs are less costlier and offers higher level of encryption.
Worst-case scenario, hackers took advantage of some security flaws in your website and hacked successfully. News travels, so your website hits will drop before you know it. Nobody is going to come back to a hacked website.
Ways to Improve Your Website
Rest easy, as there are proven ways to safeguard your affiliate website from suffering the ill-fate of a high bounce rate.
1. Check on Your Web Hosting Server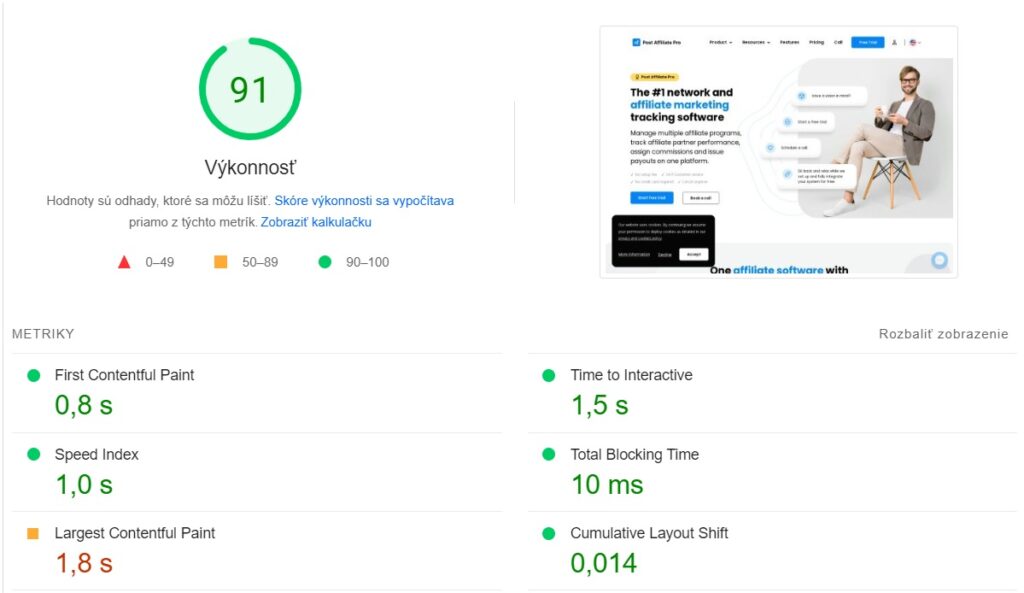 We have established the importance of speed for your website. There are many free website speed tools on the market that you can use to determine your website speed. If you keep registering high web page loading times, you will have to look into your web hosting solution. Although other factors come into play, your web hosting solution is usually the first under scrutiny.
Engaging a reputable and reliable web host with the correct web hosting solution is necessary. Your web host must provide a high uptime guarantee; this must be supported by a robust and complete infrastructure with capable and powerful servers. When these conditions are met, your website will enjoy blazing speeds and high performance.
If you own a light and simple website, shared hosting suffices. However, once your business expands and your traffic increases, you have outgrown shared hosting. As such, you will need to upgrade your web hosting plan to Virtual Private Server (VPS) hosting to cater to the increased demands on your website.
2. Redesign Your Website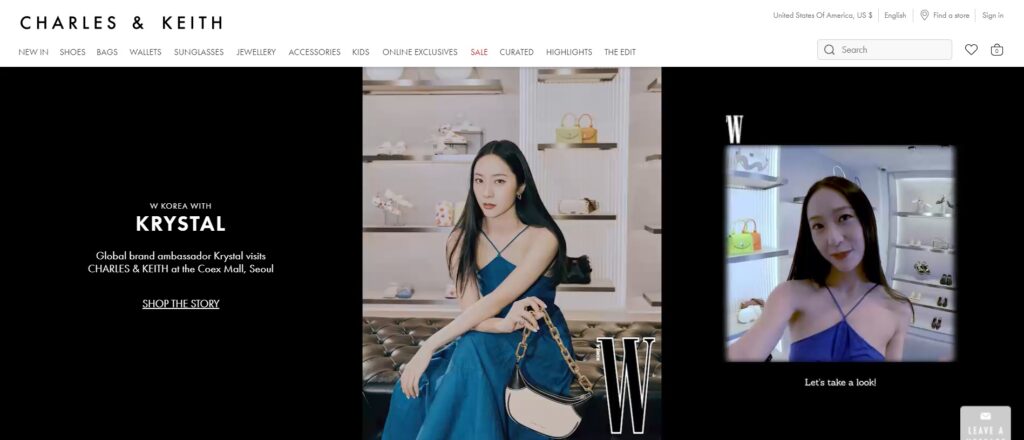 There are many simple things you can do in your website design that can aid with usability:
Improve Navigation
Your visitors should be able to move around fast and seamlessly while quickly identifying the salient points on your website. Your audience needs to know where to locate what they want to reach their objectives fast. Do not make them search aimlessly everywhere on your website.
Create straightforward navigation with clear and easy-to-understand buttons and self-explaining links, and drop-down menus that are concise and simple. Always use easy-to-understand language and clear buttons. Make it simple so that they find their answers speedily.
Improve Aesthetics
Have your website feature your corporate colors; this helps forge your brand identity. At the same time, use a combination of colors that promote eye comfort and are aesthetically pleasing. Do not overuse images and videos; not only do they slow down your website, but they can also be distracting and unpleasant. For a refreshing change of pace, try incorporating interactive elements such as digital flipbooks, quizzes and/or infographics.
Be consistent in using the correct font type and size for greater visibility and readability. While headers can employ 22 pixels or higher, the body of text can use 14 pixels or larger.
Have the Right Number of CTAs and Ads
The goal of your website is to get your audience to react and respond favorably to your website. As such, have the proper and attractive Call-to-Action (CTA) buttons. Make sure that they feature actionable words that are attractive enough to excite them. Use the correct color variations to evoke the right prompt from the user.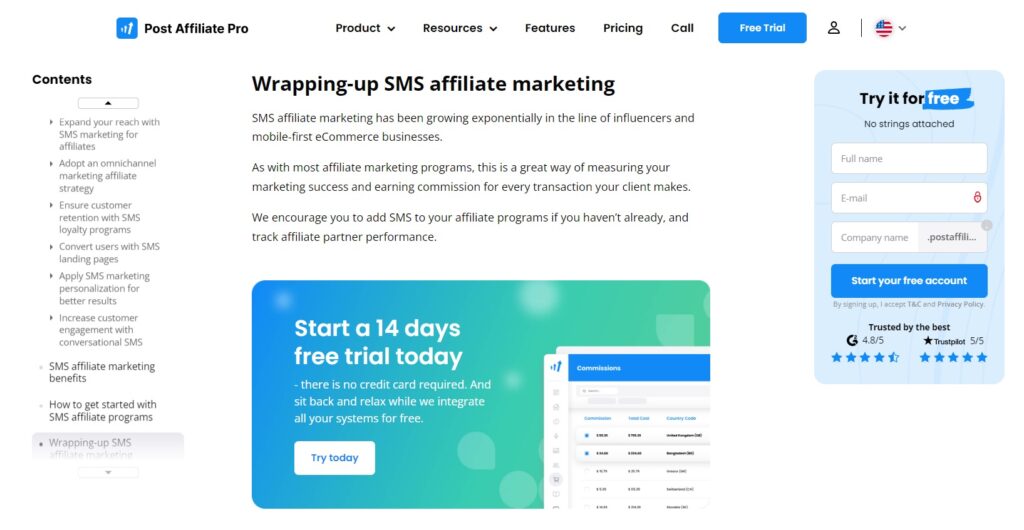 Have some ads but not too many. Choose only the relevant ads to display. Your ads must never occupy a more significant chunk of your website's real estate than the content.
Use Hyperlink Differentiation
An affiliate website is about getting more visitors to click the affiliate links to help increase sales. As such, make all such links highly visible and easily identifiable. Ensure your affiliate links draw your audience's attention via colored and underlined text.
In general, your audience expects blue and underlined text. Hence, cater the affiliate links to your audience's expectations. Also, it is easier for your audience to spot longer-words hyperlinks than a short one-word.
3. Mobile Responsive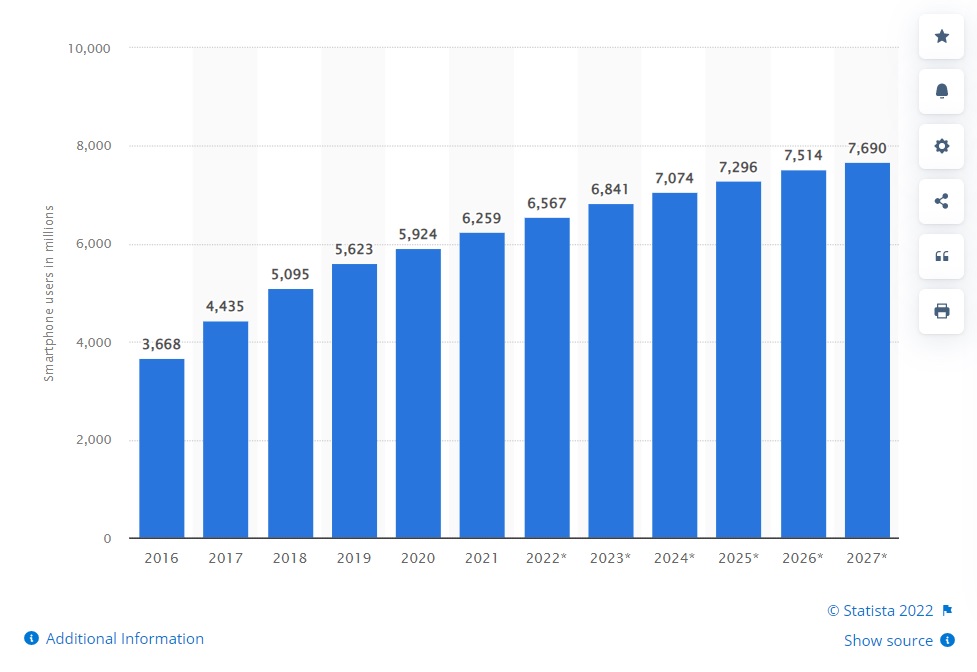 Did you know that the number of smartphone subscriptions across the globe has surpassed six billion? Well, yes, and this figure is set to increase with no sight of declining in the future. Your website must be mobile responsive to tap into this readily available market.
In 2019, mobile-first indexing was active for all new websites; Google uses the mobile version for ranking. So, if your website is not mobile-friendly, you can say goodbye to being ranked high in the Search Engine Results Pages (SERPs).
Make sure that your website is mobile responsive, meaning your website must load well and adjust fine to mobile devices. It is imperative that no matter the device in use, your audience should be able to move around your website seamlessly, quickly identifying with your website.
4. Improve Content
Since content is the key to each website's success, it makes perfect sense to invest much time in improving your content quality. All content on your website must be accurate and truthful. Ensure that your headers are not misleading and that your content is relevant to what you are selling.
Use relevant keywords and appropriate headings to reach the correct audience. Images and videos are great to break up your text for better readability; doing so can help with your conversion rate.
Also, you must update your website content regularly to serve your audience new and fresh content each time they return. Depending on your capability, time and capacity, you may not be able to do this daily. At least set the right expectations by establishing a pre-set schedule. You do not want to disappoint and upset your audience.
5. Enhance Website Security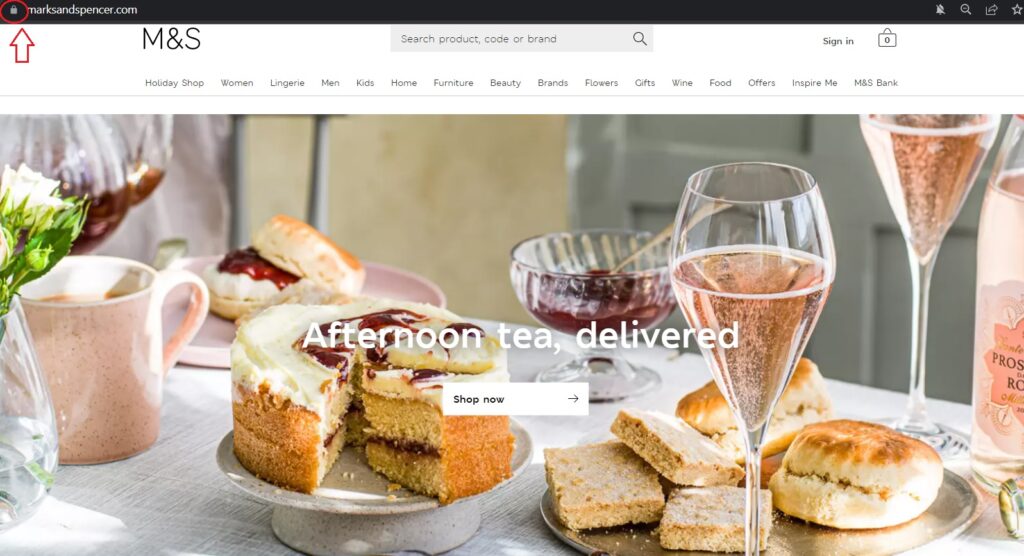 Make sure to use SSL certificates. Secure Sockets Layer (SSL) encrypts the tunnel between the user and your server so that all data is encrypted and remains safe from prying eyes. Also, set a regular schedule to update all software and tools, including plugins for your website. Such timely updates patch any security loopholes that hackers can exploit. Do this to safeguard and secure your website from unwanted attacks.
Also, use the relevant security software such as firewall, anti-malware software, and others; this is a proactive measure that you cannot afford to ignore. Security policies are also essential to ensure the relevant enforcement takes place and completes the whole security puzzle.
Such security measures are necessary so that people are at ease and comfortable with your website.
Wrapping Up
Your affiliate website is the heart of your business; this is where people formulate the first impression of your brand and your business. Monitor your website and make changes along the way to increase your traffic and also retain customers. Try out our suggestions above, and you will see a significant improvement in your conversion rate.
Increase sales like never before
Manage multiple affiliate programs, track affiliate partner performance, manage multiple affiliates and more.
Try today