The world of 2023 would look like science-fiction to the pre-iPhone era person. We all go about our lives carrying these incredible computers with amazing capabilities in our pockets. Virtually everyone you see is either looking at a screen in the palm of their hand or holding it while they do something else. Nowadays, it's more common to see someone watching a video on the public transport instead of listening to music. And when I say video, I mean everything from Instagram Reels, to full on Netflix series. This is all possible due to the remarkable technologies developed in the last 15 years. Bigger screens, higher resolutions and faster internet connections allowed mobile devices to become an essential part of modern life.
Our shopping habits and journeys have not been immune to these changes. More than 80% of customers check their phones for blogs or online reviews before making a purchase. The prevalence of these devices, paired with the ability to watch and share videos faster than ever, resulted in new fertile soil for marketing campaigns to flourish. YouTube, for example, reaches more people between 18 and 49 years old than all cable TV networks combined. In light of this, it is not surprising that so many resources have been devoted to video ads as part of an effective digital marketing strategy. Social media platforms lead in user reach and video content, and affiliate marketing is one of the best forms of social media advertising, so it's pretty clear that affiliate marketing and video ads are a match made in heaven.
What is video content marketing?
Video content marketing, as the name implies, is a form of digital advertising that uses videos to produce content related to a product or brand. When we talk about video content, we don't mean just ads, or at least not like the ones you see on TV or listen to on the radio. Content marketing provides value to the customer. It doesn't just endorse a product, it provides useful information to the prospective customer about the product, how it works, its pros and cons, etc. The idea behind this form of inbound marketing is that the customer will have questions about your product before purchasing it, and you want them to be able to find the answers through your affiliates.
In fact, 65% of affiliates produce content for their marketing campaigns. Content marketing can have many forms. It can be blog posts optimized for SEO, written by experts in their field; it can come in the form of native ads in magazines or in the form of videos in social media and other channels. Video content in specific can provide incredible value for businesses and customers alike, especially in this day and age.
A study by the Technical University of Denmark shows that our collective attention span is narrowing. Because of this, you only have a few seconds to grab your customers' attention before they move on to the next thing. Videos have the advantage of engaging the viewer in more than one way, providing multiple stimuli, as well as the ability to create an emotional connection that's harder to achieve with other mediums.
To put it bluntly, people are more likely to watch an online video presentation than read an article. On top of this, people are more likely to share a video as well, because they know the person they are sending it to is also more likely to watch it.
According to a survey, 86% of marketers say videos helped them generate leads, which in turn led to higher conversion rates. This is why video marketers are great affiliates; in opposition to an outbound marketing strategy, affiliates are capable of target marketing, utilizing highly engaging forms of content.
How to use videos with affiliate marketing?
As we have seen throughout this blog, affiliate marketing is one of the best marketing strategies that can be run in 2023. Specifically content driven ones, and even more specifically, video content ones. In order to understand how to use them effectively, you need to understand why people engage with these videos. More than ever before, consumers rely on online videos and social media in order to be informed during their decision-making process. When a customer is looking for a product to solve a problem or meet one of their needs, they want to make sure they are making the best decision possible.
Everyone wants to maximize their investment by getting the best product for the least amount of money. In order to do this, people make online searches to not only get information about a product, but also to see other people's experiences with it. Ideally, you want your affiliates to be able to address those concerns. In the best case scenario, users will search for a product they need, land on one of your affiliate's sites, get redirected to your website through an affiliate link, and finally use a promo code to make their purchase.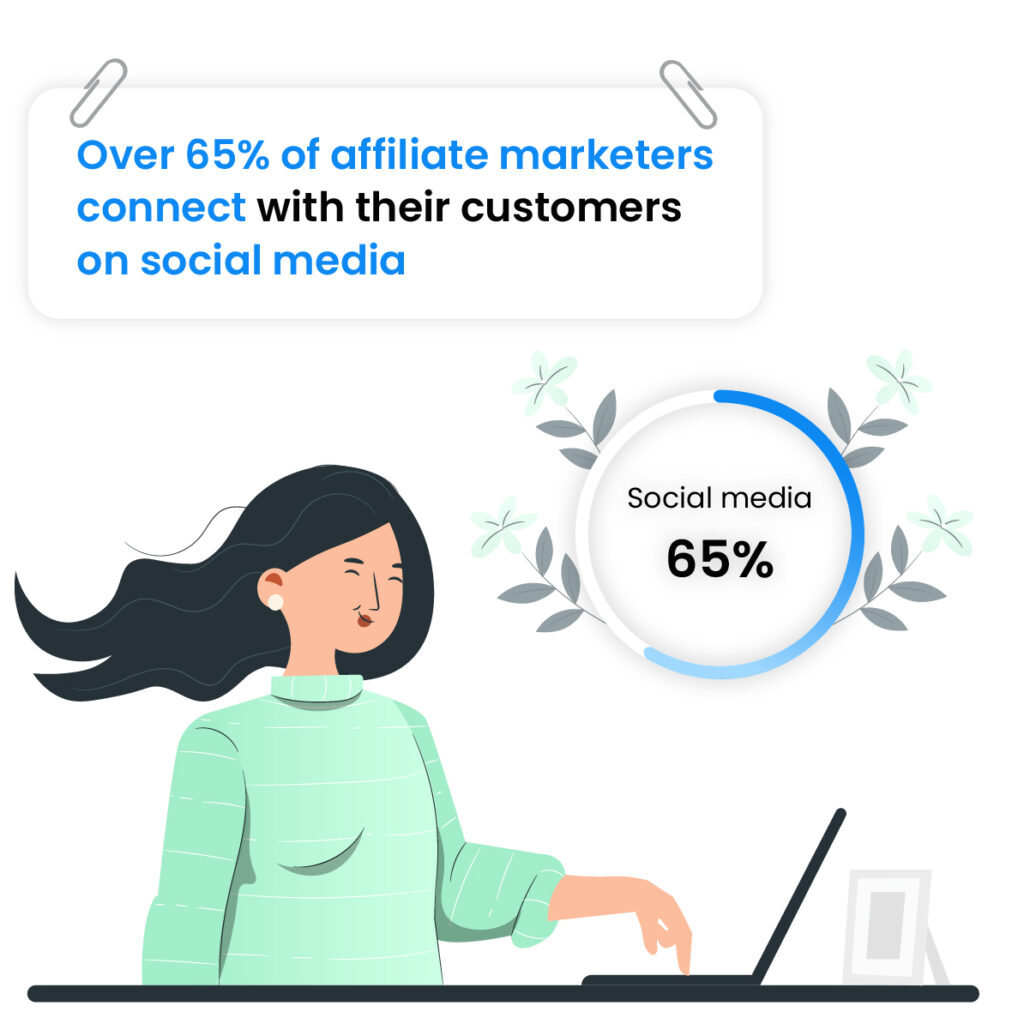 As a matter of fact, more than 74% of U.S. online shoppers visit multiple affiliate sites before committing to a purchase. This is where the potential of affiliate marketing lies. Affiliate marketing programs benefit everyone involved. A single affiliate marketer can reach thousands of people through video content and convince them to invest in your product over another company's product.
Product reviews are extremely useful marketing tools for that reason. Consumers get to see the product in the hands of someone that can show its features, tell them how to use it properly, as well as provide their insights on how it compares to other similar products they have tried. This is what leads to higher click-through rates and affiliate marketing conversions.
Social media platforms have taken this practice to a whole new level. There are influencers for every niche that you can think of, and their communities trust and value their opinions. Not only this, but social channels allow users to easily share content between friends and family, which in turn brings further validity to the endorsement, and in turn, further increasing the target audience. Especially with the prevalence of mobile devices, 92% of people share mobile videos with other users. This is unparalleled to any other form of advertisement.
Different industries can use videos for affiliate marketing in different ways. Fashion and make-up industries can rely on their affiliates to wear or use the products on themselves, in order for customers to see how the clothes fit or how a certain lipstick looks under different lights. Meanwhile, if you sell survival gear, your affiliates can make guides and how-to videos on proper use, storage, or assembly of your product. The possibilities are truly endless, and each industry will benefit from different types of video content.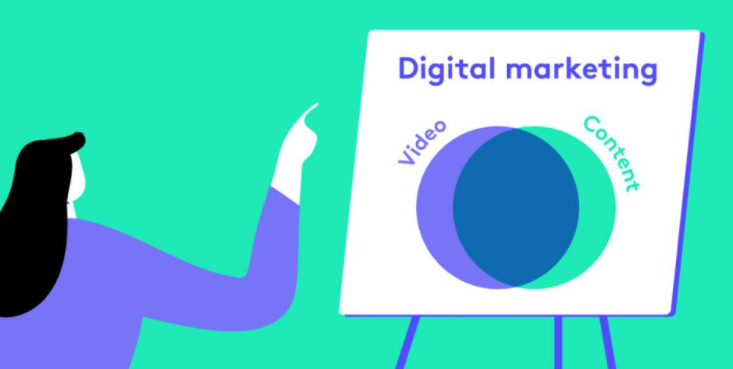 What are different kinds of videos in marketing?
When it comes to video content marketing, there are many ways to go about it. There is a wide range of video types and each will be best suited for different video goals. It is important to understand the differences and strengths of each in order to have a successful marketing strategy.
Demo videos
This type of online videos are best used for products that require a certain know-how from the customer. In order for customers to feel comfortable purchasing your product, they need to feel like they will be able to use it properly. These are perfect for long form affiliate videos on social media channels like YouTube. They are best suited for industries that want to educate the audience in order to get their good faith and ensure they won't dislike their product just because they didn't know how to use it properly.
Event videos
Event videos can work in two main ways. If your industry is having a conference or showcasing a product as part of a bigger event, this is a great way to get customers to be a part of it. Influencers on TikTok and Instagram can upload content in the form of short videos and reels to get the customer involved and keep them updated on the industry and your product. They get great response from customers, and their click-through rates tend to be quite high because they give them an inside look into events that most people don't get to be a part of. On top of this, influencers can make videos doing a recap of the event, highlighting the most interesting parts as well as the most compelling products.
Expert interviews
One of the greatest things about social media is that it can get experts from virtually any field to engage with an audience that is most interested in that niche. There is nothing better than to have an expert speak highly about your product, as people will recognize that as a quality endorsement. This in turn will increase your brand authority and increase the customers' trust in your company. Not being afraid to have experts talk about your product shows how confident you are on its quality and features.
Live videos
This form of content has one of the best engagement rates over other forms of video. The unedited nature of these videos makes them more genuine and fresh. They allow influencers to engage directly with their audience and answer questions in real time. They are great for unboxing products as well as first-look opinions on them. On top of that, these videos are perfect when you are selling a service instead of a product. They allow the target audience to know what the experience will be like if they eventually decide to become customers. There is really no better endorsement than that! The ability to know exactly what to expect before committing to a purchase is a customer's dream.

These are some of the many kinds of videos, but they are definitely the most relevant for marketing. The main takeaway from this is that they can all help your campaigns get higher conversion rates than any other form of digital advertisement.
6 ways videos can increase conversion rates
Now that we understand what video marketing is and how it works with affiliate marketing, let's see how to maximize your video marketing campaigns. These tips will help you get in touch with your target audience and therefore increase your campaigns' conversion rates.
Creating a posting schedule will do wonders for your affiliate campaigns. They are an unspoken commitment to the audience to keep them updated on your brand and products. This way, a relationship is created between the user and the merchants, a relationship that extends the mere exchange of goods, making your brand the first thing they think of when they think of your industry. When video content is delivered on a regular basis, it increases the customer's trust in your company and makes them more likely to spend their hard-earned money on you instead of your competitors.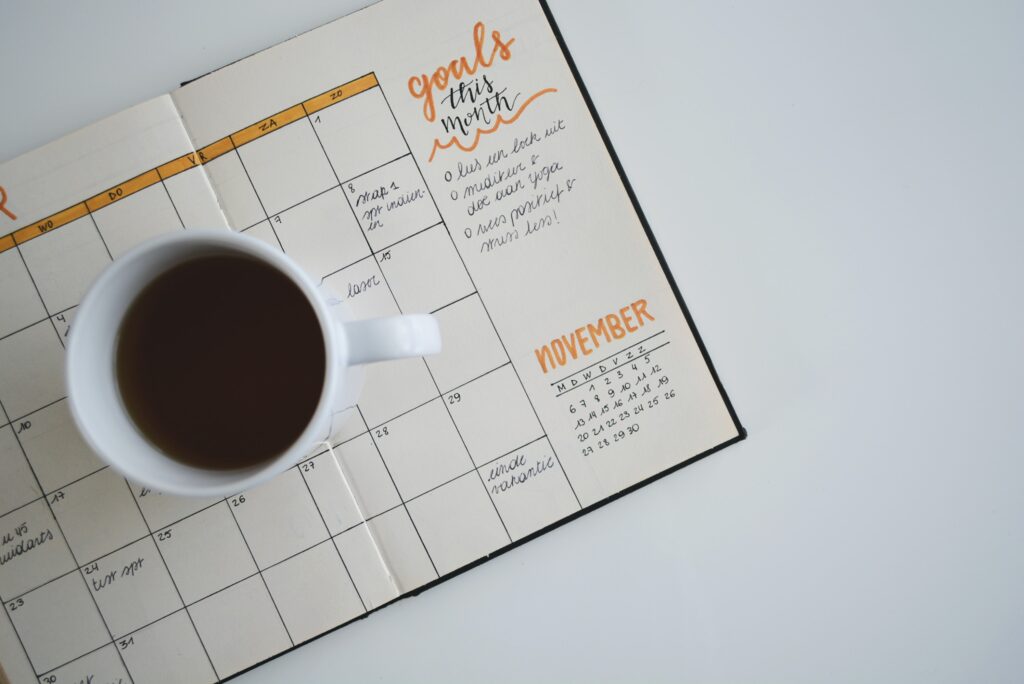 Search engine optimization is the only way to get noticed online. There are no two ways about it. Video content that is optimized for search engines is orders of magnitude more likely to be suggested to prospective customers. Videos are seen as high quality content by search engines, which is why you need to make the most out of them. Utilize the video descriptions and annotations to promote affiliate links, and add video summaries that include keywords that are relevant to the target market. This radically increases your campaigns' conversion rates. Not optimizing your content for SEO would be a self-defeating affiliate marketing strategy.
Enhance customer experience
People like to feel that companies don't see them as just numbers on a spreadsheet. Content that is not just a blatant ad will get more responses from viewers. Entertaining videos made by charismatic and relatable content creators increase their chances of being shared. On top of that, it makes audiences more likely to come back to the channels they enjoy most. This technique increases conversions by virtue of exposure and relatability.
Following the previous point, live streams are fun and engaging. They allow for spontaneous, organic endorsements that don't feel like ads. They give audiences the possibility of asking questions and receiving answers in real time. Guest appearances and casual interesting updates are great for this form of content. The perceived unscripted nature of these videos make them resonate with audiences in a way that other forms of advertisement simply can't.
TikTok, Instagram Reels, Snapchat
In the past few years, social media platforms have found great success in these short forms of video. The frenetic nature of TikTok and Instagram Reels makes them perfect for delivering quick snippets of information and revealing specific features of an affiliate product. They are some of the most shareable content out there because they are so brief that almost anyone will take the time to watch them. They are a great way to increase brand exposure, and allow for the product to hook customers in and quickly redirect them to your site to make their purchase.
This form of online presence allows for longer forms of content. Customers looking for an extensive review and in depth analysis of your product prefer this form of videos. They allow the formation of communities around a specific interest and let people engage with each other and the brand itself. This let's people feel like they are making a better, more informed purchasing decision, because they were able to hear other people's experiences and have their doubts answered. Once the customer has that certainty, getting through the last steps of the customer journey becomes an easy task.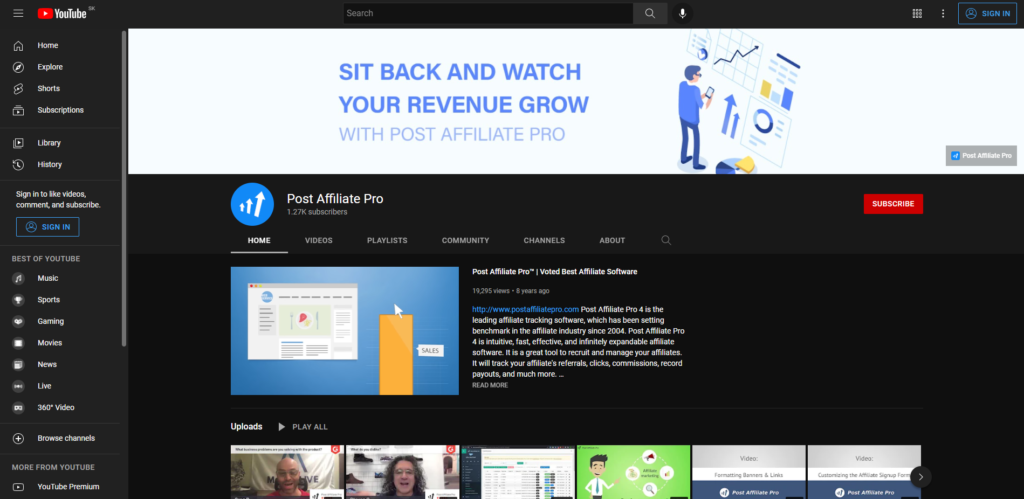 Conclusion
As we could see throughout this article, we are currently in the golden age of video content marketing. Due to several reasons that range from shorter collective attention spans to the connectivity allowed by social media, this type of content engages audiences in an unprecedented way. Considering the great synergy video content has with affiliate marketing, it is no surprise that every year we see more and more video content marketers. Any company looking to find success with digital marketing, needs to consider affiliate content marketing as part of their marketing strategy. There are many forms of videos, and each is best suited for a specific industry, but you can rest assured that there is a form of video content that is perfect for your product. If you want to increase your affiliate programs' click-through rate and conversions, there is no better way than running content driven campaigns.
Frequently Asked Questions
What is content marketing?

Content marketing describes a type of advertisement that isn't just an endorsement, but provides useful information to the customer in order to inform them on their purchases.

How can merchants manage affiliate campaigns?

Affiliate campaigns can be managed through specific pieces of software, like Post Affiliate Pro, that allow for customization and automation of many aspects of the affiliate program.

Is video content marketing suited for any industry?

Video content marketing is extremely varied and has several kinds of videos that will suit each industry best.

What is affiliate marketing?

Affiliate marketing is a form of digital advertising that rewards affiliates for displaying ad campaigns.