What is conversion rate?
Transactions, registrations, signing up for a newsletter or any other action. This is a conversion of a visitor to a customer. This is the main target of every affiliate. It is possible to measure it. Conversion rate expresses the percentage of visitors that changed into customers.
Conversion rate also depends on the type of industry and a brand. It defines how brand contributes to the conversion and how good and effective campaign is. If a company want to increase sales, it is necessary to raise conversion rate.
What Is Conversion Rate? | Affiliate Marketing Terminology | Jesse Willms | Jesse Willms01:42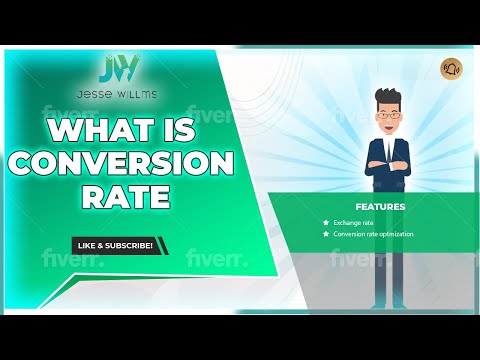 Jesse Willms
Topics
conversion rate
affiliate marketing
marketing campaigns
Video summary
This video discusses the concept of conversion rate in affiliate marketing. Conversion rate is defined as the ratio of visitors who make a purchase off your landing page to the total number of visitors. It is the most important metric in marketing campaigns as it determines how successful your advertisements and marketing efforts are in driving sales. A low conversion rate signals that something is wrong and should prompt you to investigate your creatives, impressions, and click-through rates. Whether your conversion rate is high or low, it provides valuable information for optimizing your performance. The video ends by encouraging viewers to leave topic ideas in the comments for future videos.
Frequently Asked Questions
How is conversion rate calculated?

Conversion rate is calculated by dividing the number of conversions by the number of visitors.

What is a good conversion rate?

A good conversion rate varies depending on the type of business. Generally speaking, 3% to 4% is considered good. However, certain industries can reach upwards of 15% conversion rate.

How can conversion rate be increased?

There are many ways to improve conversion rate, such as targeting the right audience for the product, simplifying the customer journey, and having a strong call-to-action.