If there's one thing every business wants to do, it's increase leads. We always want more people to show an interest in our business, and we want these leads to be of a high quality. Business try everything they can to generate more leads, from running an email newsletter to running ads on TV. But if your business focuses on B2B sales, there's one strategy you've likely overlooked – affiliate marketing.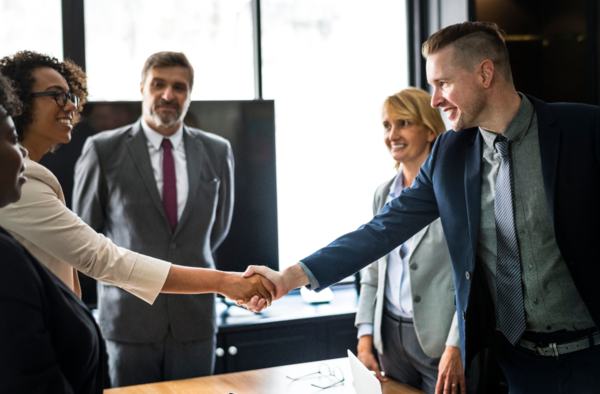 Affiliate marketing is when another entity – called a publisher – promotes your business for you. In return, you pay them for each lead they send your way. This strategy has long been used by B2C companies but lately it has become more popular among B2B. Why is this, and how can you get started with it? Here's what you need to know:
The Benefits Of B2b Affiliate Marketing
Before we get into how you can use B2B affiliate marketing to boost lead generation, it's a good idea to look at what you stand to gain. If you're like most businesses, you're not going to implement a new marketing and sales strategy without some sense of the value it can return. Your time and your resources are valuable, and you don't want to go wasting them on something that doesn't have some distinct advantages or proven results.
Let's consider an example. Most businesses have several ways that they go about marketing themselves – email marketing, online advertising, social media, SEO for lead generation, etc. With these standard marketing methods, you are promoting yourself to anyone who will listen, with the hopes that they will convert. For instance, you may use cold email outreach techniques to contact people on your email list. And while there are things that you can do to target a specific niche, you are still paying to advertise to each of these people, whether or not they convert.
This isn't the case with affiliate marketing. According to Volusion, "The main advantage of having an affiliate program is that it is entirely performance-based. Because affiliates are only paid a commission once the desired action has taken place, they're more motivated to drive the conversion you're looking for. This mitigates any efforts that drive traffic with little to no value to your company while also ensuring that you get what you pay for."
With affiliate marketing, you're only paying when someone converts. This ensures that you're spending money on the right people, and that none of it is going to waste. Imagine if you could place an advertisement on television, but the station would only charge you for each person that actually calls you. This would certainly make for a better ROI, and it's the primary reason businesses get into affiliate marketing.
The other reason businesses use affiliate marketing is simply because it works. Even if you're only paying for conversions, that doesn't help much if you don't actually get any. Luckily, this isn't the case. According to the marketing firm Custora, "Affiliate marketing now drives as many e-commerce orders in the US as email. Both channels currently account for 16% of US e-commerce orders…This makes affiliate marketing one of the four largest sources of e-commerce orders, outperforming social commerce and display advertising."
Not only does affiliate marketing make financial sense, but it also performs well. Between these two factors, it's time you started considering B2B affiliate marketing for yourself. If you think this is something you'd like to implement, here's are some things you need to do.
Define Your Goal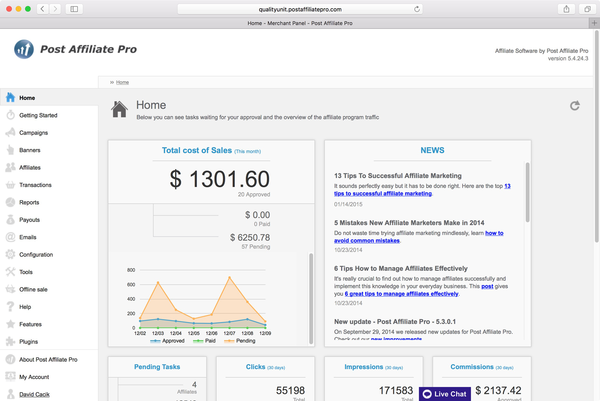 While circling around the idea of B2B affiliate marketing, it's always a good idea to do some research beforehand. Having an idea of the current state of the market you want to enter, as well as expert opinions on the latest B2B ecommerce trends, will help you understand what to focus on and how to move forward.
The first thing you need to do is define your goal. For most B2B operations, this is to increase sales. However, how you generate these sales will differ from business to business. For example, some businesses will have products for sale directly on their website. Others will want visitors to their website to call a phone number, or sign up for a newsletter. You need to think about your own sales funnel, and the steps that you want your customer to follow along the way.
Once you've defined the steps, you can start thinking about which of these points are the most valuable. These are the points that you'll likely for which you'll want to give out commissions. For instance, if your goal is to grow your email list, you would rather give out a commission for each person who completes the signup form, rather than for each person they send to your website. The point of affiliate marketing is to pay for value, so consider which stops along your sales funnel are the most valuable.
For lead generation, you're likely more interested in points such as newsletter signups, email inquiries, or chat messages received. The people who perform these actions are typically higher quality leads, and that's what you're paying for. Paying for visitors to your site might grow your traffic, but if it lowers your conversion rate, it's just a waste of money.
Decide On Value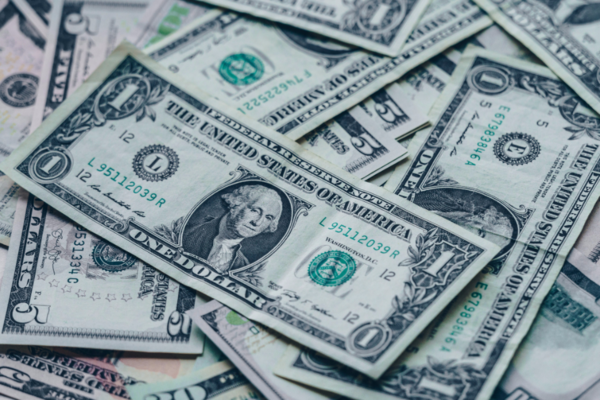 After you decide what it is you want your affiliates to do, the next thing you'll want to think about is how much this is worth to you. To do this, you'll want to create a Cost Per Action value. This is the amount of money you're looking to spend per a specific action. For instance, how much are you willing to spend to get one person to join your email newsletter?
This number will vary from business to business, based on your budget and what you expect to earn from that action. What you really want to look at is your CPAs relative to one another. Let's say you have three major steps in your buyer's journey – viewing a blog post, joining your email list, and buying a product as a result of your email. Each of these steps is important, but the ones toward the end of the journey are more valuable. So, for example, you could assign a value of $1 for each blog post visit, $5 for each person who joins your email list, and $10 for each person who becomes a customer.
When coming up with a value, it's important that you strike a balance. If you decide to pay your advertisers too much, you won't get a good return on your investment. On the other hand, if you don't pay them enough, they won't have much incentive to promote your products or services well. It may take some trial and error, but keep at it until you find a value that is manageable for both you and your advertising partners.
Find The Right Publishers
The next key to a successful B2B affiliate marketing campaign is working with the right publishers. If you choose the wrong publishers, two things are likely to happen – either you won't get many leads, or the leads you do get won't be of a high quality.
One of the first things you should look for is a partner within your own niche. If you're a business that caters to small business owners, you don't want an affiliate partner whose audience is big business CEOs or college interns.
After that, you should find a publisher with a good history of working with affiliates. Take some time to scan their website and see if you can find any other affiliate offerings already on there. This is a good sign that the person you'll end up working with has experience, and will know the best ways to promote your business. You can also reach out to those other businesses to see if they've had a good working relationship with the advertising partner you're considering.
As B2B affiliate marketing increases in popularity, more publishers become available each day. You don't have to work with the first publisher you find – take the time to investigate each of your options, and make sure you're happy with your choice before you proceed.
Help Your Publishers Succeed
Once you've found some publishers that you want to work with, you'll want to do everything you can to help them succeed. After all, the more leads they send you, the better off you'll both be. To help them out, you can start by sending them materials about your product or services. Give them detailed information about the advantages of your product, along with your target audience, so that they know how and where to promote you.
It's also a good idea to provide your publishers with some helpful media. If you have high-quality images of your product, or video testimonials from happy customers, pass these along. Post Affiliate Pro can help you create banners, discount codes, and more if you need some help. The more tools your publisher has at their disposal, the more profitable the relationship will be for you both.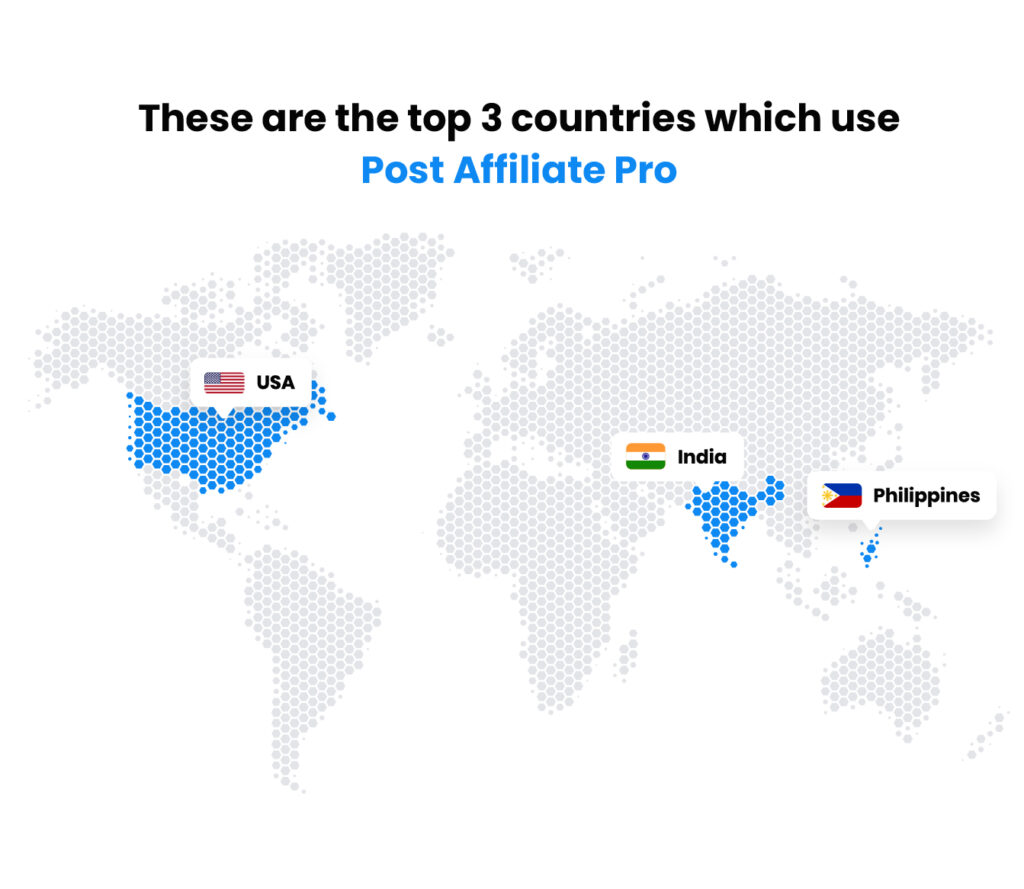 Another thing you can do to help your publishers is make it easy for your leads to convert. For example, let's say you're paying a commission for each person who signs up for your newsletter. If, upon reaching your site, it takes twenty minutes to sign up for the newsletter, all the good leads your publisher sent over will likely give up. Publishers are going to do the work of sending you good leads – it's your job to make it easy for them to convert. If your publishers see that they're sending over plenty of leads, but that they're not converting once they reach you, they will look to find another advertiser.
Some things you can do to help out your publishers are:
Speed up your website
Limit the number of steps in the conversion process
Make your website easy to use
Analyze Your Performance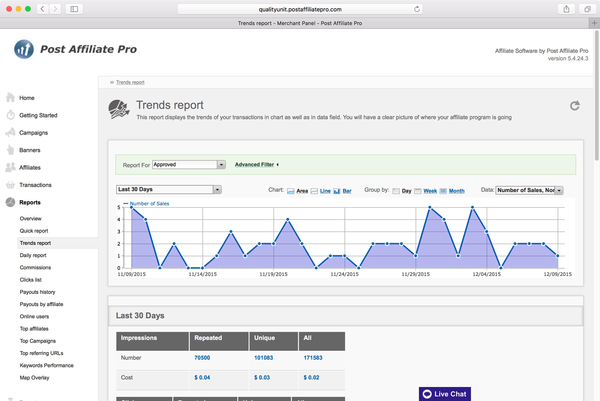 Now you've gotten your B2B affiliate marketing program all set up. You've decided what you want to achieve, where your value points are, and you've given well chosen publishers everything they need to succeed. In an ideal world, you could just sit back and watch the leads come rolling in.
However, B2B affiliate marketing is something you can set and forget about. The best way to ensure this program remains profitable for you is to continuously analyze it. You should regularly ask yourself the following questions:
Which of my publishers is performing the worst? And why?
Am I getting a good return on my investment?
How can I better assist my publishers?
What can I do to make this more profitable?
Should I change the goal of my affiliate marketing campaign?
These are essential questions, and the answers will keep changing. One month you may have an outstanding publisher, and the next they barely send you any leads at all. If you don't check in regularly, you'll miss out on key changes, and your campaign will suffer as a result.
To track your affiliate marketing campaigns, check out out the features that come with Post Affiliate Pro.
Getting Started With B2b Affiliate Marketing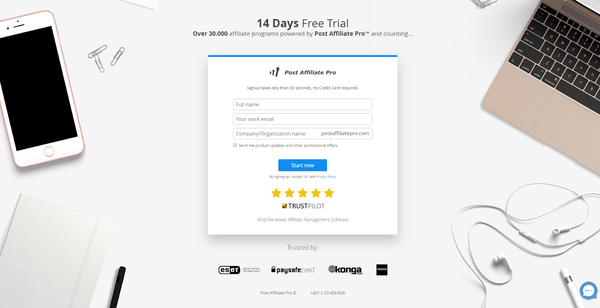 Gone are the days where affiliate marketing was solely reserved for B2C transactions. Now it's an option for anyone who wants to sell products online, with more businesses turning towards B2B affiliate marketing as a key component of their marketing strategy. If you're a business that primarily focuses on B2B sales, now is the perfect time to consider this marketing strategy.
To get started, simply think about the goals you're trying to achieve. Then, think about how much you'd be willing to spend on each step in that process. How much is it worth to you to have a new custom set a meeting with a member of your sales team? After you've thought about this, it's just a matter of finding a publisher to work with. A good publisher will do a lot of the heavy lifting for you, because your success is their success.
Getting a B2B affiliate marketing plan together isn't always easy, but it's often worth the time investment. Set aside some time to examine your own business and whether or not a B2B affiliate marketing plan would be right for you. If so, give the free trial of Post Affiliate Pro a try, and get your B2B affiliate marketing plan off to a good start. Hopefully the above tips will help you to develop a solid marketing plan, and you'll be able to bring in more leads than ever before.