What is Alexa rank?
Alexa Rank is a measure of website's reputation and popularity. This rank is based on website's performing, it is compared with other websites and the results are updated daily. This measure reflects the frequency of visits to different websites.
Alexa Rank is an average of daily exclusive and unique website visitors and a total number of page views over 3 months. The lower ranking determines a better-estimated traffic.
Introduction to Alexa Rank | Marketing Analytics for Beginners | Part-5 | Data Science Dojo04:01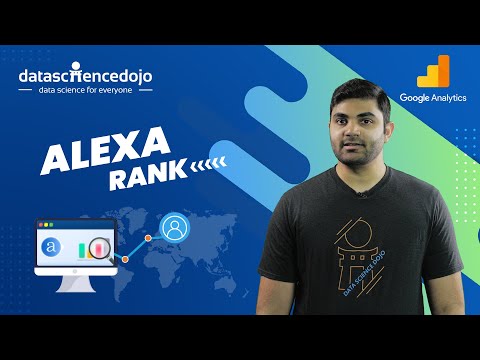 Data Science Dojo
Topics
Alexa Rank
Website Popularity
Improving Rank
Video summary
In this video, the speaker discusses Alexa Rank in Google Analytics. Alexa Rank is a measure of a website's popularity and shows its global and United States rank. Lower rank is better, with Alexa Rank one being the sweet spot. To check your website's rank, visit alexa.com and browse top sites. The rank is calculated based on the site's traffic and visitor engagement over three months. The speaker also mentions ways to improve your rank, such as creating user-friendly and original content, building links with high-ranking websites, and using social media platforms. The speaker also talks about the Alexa Toolbar extension and how it can increase your rank. However, there are privacy concerns associated with the plugin. The video emphasizes the importance of understanding how Alexa collects its data and highlights the significance of relevant keywords and pay-per-click views. Strengthening your search engine optimization strategy can greatly impact your Alexa Rank. The goal is to become part of the top 1 million websites, which can result in more traffic, embedded links, and views. The video concludes by encouraging viewers to share their experience with Alexa Rank and subscribe to the channel for more videos.
Frequently Asked Questions
Can I still use Alexa after May 2022?

Yes, you can. Alexa will continue to work after May 2022, but you will need to use a different Amazon account to access it.

What are alternatives to Alexa rank?

There are many alternatives to Alexa rank, including Compete, Quantcast, and Hitwise.