What is a keyword research?
People are always looking for information on the Internet and they use for it a specific keyword. Keyword research is a technique of determining what keywords are the most used by potential clients in search engines.
It consists of 3 steps: discovery, ROI analysis and competitive analysis. The first step is to find a number of keywords related to the specific website. Next step is to find the most important keywords for the specific website. And the last is to analyze strengths of competitors.
Keyword research is one of the most important and essential components of search engine optimization.
What is Keyword Research and Why is it Important? | Surfside PPC06:24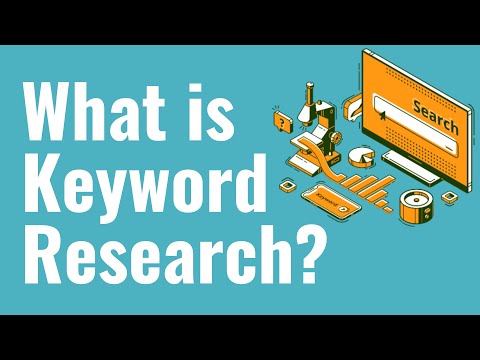 Surfside PPC
Topics
Keyword research
Types of keyword research
Short tail keywords vs long tail keywords
Video summary
Keyword research is a marketing strategy to identify the top search terms for a business. It involves creating a list of the most popular and valuable search queries that potential customers use to find information, products, and services. By optimizing a website for specific keywords, businesses can drive more traffic and increase revenue. There are different types of keyword research for various search engines, including SEO keyword research, PPC keyword research, video keyword research, product keyword research, app keyword research, competitor keyword research, and local keyword research. Using keyword research tools like Google Keyword Planner, businesses can find relevant keywords and create content that addresses user queries. There are two main types of keywords: short tail keywords, which are popular but not overly specific, and long tail keywords, which are more specific and convert better. Keyword research helps businesses target the different topics that people are actively searching for and provide them with solutions on their website.
Frequently Asked Questions
How can I do keyword research?

To do keyword research, you can use a variety of tools such as Google AdWords Keyword Planner, Google Trends, and semrush.com.

Why is keyword research important?

Keyword research is important because it allows you to understand what people are actually searching for online. This understanding can then be used to create content that is more likely to rank well in search engines, and ultimately drive more traffic to your website.

How can I research keywords for your SEO strategy?

You can use online tools like Google AdWords Keyword Planner and Google Trends, or you can use paid tools like Wordtracker and Moz Keyword Explorer.