What is an ad network?
An Ad network is a company based on connecting merchants to affiliates. Merchants are able to buy advertisements on affiliates sites. It is a place where affiliates supply matches with merchant´s demands.
There are many different types of ad network, e.g. vertical, blind or targeted networks. Targeted networks focus on specific technologies. Mobile ad networks target on advertising via mobile apps and video ad networks deal with video ads.
What is an Ad Network? How to Choose the Right Ad Network | AppsFlyer02:45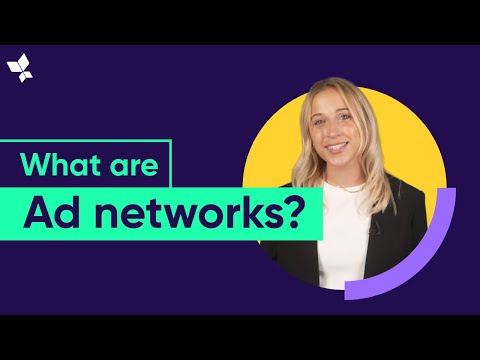 AppsFlyer
Topics
Ad networks
Digital advertising ecosystem
Benefits of ad networks
Video summary
This video discusses ad networks and their role in the digital advertising ecosystem. It explains that ad networks act as intermediaries between publishers and advertisers, helping publishers sell unsold ad space and helping advertisers find suitable inventory. The video also outlines the benefits of integrating ad networks into a digital marketing strategy, including generating income, widening the audience, and opening up to new advertisers. Additionally, it provides questions to consider when choosing an ad network, such as the network's reach, available formats, and automation capabilities.
Frequently asked questions
Why are ad networks important?

They provide a way for businesses to advertise their products or services to a large audience quickly and efficiently. By using an ad network, businesses can target their ads to a specific audience, which can result in more customers and more sales.

What are different types of ad networks?

There are many types of ad networks such as vertical, blind, targeted and mobile.

What are alternative ad networks?

Some alternative ad networks to Google AdSense include Media.net, InfoLinks, and Chitika.