What is PageRank (PR)?
Every existing web page is ranked by Google on their search engine. The rank is given depending on page's authority. The most important factor when it comes to ranking a page are the links connected to it. Both their quality and amount are taken into account. Other factors influencing the page ranking include traffic, site's age and other data concerning the site.
When a new web page is linked to an existing one, it inherits the Page Rank. This process is known as passing link juice. If you do not want a site to pass its Page Rank to a newly created one, the 'nofollow' tag can be used.
What is PageRank, How Does It Work, and Why Does It Matter? | Elegant Themes03:07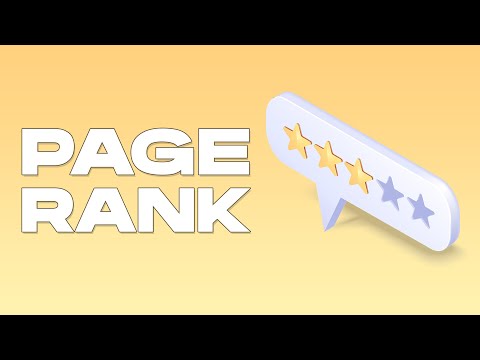 Elegant Themes
Topics
Pagerank
Link building
SEO efforts
Video summary
Pagerank is a system developed by Google founders Larry Page and Sergey Brin in 1997. It evaluates the quality and quantity of links to a page, along with other factors, to determine the page's position in search engine rankings. Google interprets links as votes, and pagerank is calculated based on a mathematical formula. The quantity of inbound and outbound links on a page affects its pagerank, with well-maintained linking structures passing substantial link juice. However, it's important to be cautious with link building to avoid penalties. Seek quality backlinks, avoid broken links, encourage organic link building, utilize backlink checker tools, and focus on internal linking to boost page rank and SEO efforts. Shortcut methods should be avoided in SEO as they do not pay off in the long run.
Frequently Asked Questions
How does Google PageRank work?

Google PageRank is a link analysis algorithm that assigns a numerical weighting to each element of a hyperlinked set of documents, with the purpose of measuring "its relative importance within the set.

How important is PageRank?

Google PageRank is one of many algorithms used by Google to determine a page's rank. It is not the only factor that Google uses to rank pages, but it is an important one.

What influences Google PageRank?

There are many factors that influence Google PageRank, including the quality and quantity of inbound and outbound links, the relevance of the keywords used on the page, the age of the domain, and the number of pages on the site.