What is link building?
Users are transferred from one web page to another through hyperlinks. The link building is a process of getting hyperlinks from other websites. Quality links to your website from other websites have a big impact on your company. It raises a number of inbound links, increases a traffic and a search engine ranking. There are many techniques how to do a link building. Build a company blog, create inspiring content and many more.
What is Link Building and Why is it Important? - 3.1. SEO Course by Ahrefs | Ahrefs05:10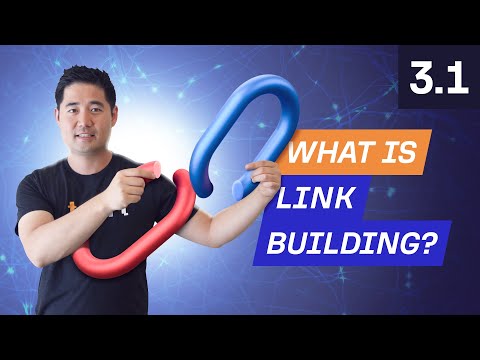 Ahrefs
Topics
Link building
Importance of relationships in link building
Significance of backlinks
Video summary
In this video, Sam Oh discusses link building as a crucial SEO strategy. He explains the process of link building, which involves getting other websites to link to a page on your website. Sam emphasizes the importance of building relationships in link building and how it can sometimes take time. He also highlights the significance of backlinks in ranking web pages and driving organic traffic. Sam concludes by mentioning that not all links can be obtained through outreach and teases the next lesson, where he will discuss different methods to get backlinks.
Frequently asked questions
Is link building still effective?

Yes, link building is still an effective way to improve your website's ranking in search engine results pages (SERPs). It is important to note that the quality of your links is more important than the quantity. So, focus on building high-quality backlinks from reputable websites.

How can I find keywords for link building?

There are a number of ways to find keywords for link building such as using tools like Google AdWords or Moz Keyword Explorer, using competitor analysis tools like SEMRush or SpyFu and asking your customers what keywords they use to find your business or website.

Why is link building important?

Link building is a vital part of any SEO strategy because it helps your website earn valuable backlinks from high-quality websites. Backlinks are one of the most important ranking factors for search engines, so the more backlinks your website has, the higher it will rank in search engine results pages (SERPs).