Best Facebook Ad Creatives: Nick Shackelford Lifts the Lid on His Biggest Creative Wins and Losses | Affiliate World Conferences05:57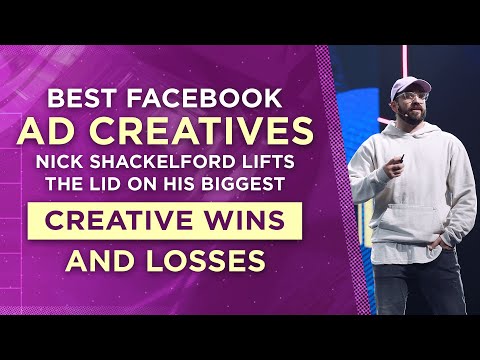 Affiliate World Conferences
Topics
Identifying target audience and creating value propositions
Tracking engagement metrics and adjusting campaigns
Marketing strategies for bedsheets, wearable blankets, and waterproof shoes
Video summary
The video discusses various products and their marketing strategies. It emphasizes the importance of identifying the target audience and creating value propositions to attract them. It also highlights the need to track engagement metrics and adjust campaigns accordingly. The products featured in the video include bedsheets, wearable blankets, and waterproof shoes.
Dig Deeper
Choosing the Right Value Proposition for Marketing
In the video, the speaker discusses how to choose the right value proposition for successful marketing. He emphasizes the importance of knowing your target audience and what motivates them to make a purchase. By identifying your audience's pain points and offering a solution to these problems, you are more likely to capture their attention and increase conversions.
The Impact on Affiliate Marketing Industry
The strategies discussed in the video have significant implications for the affiliate marketing industry. In affiliate marketing, businesses incentivize affiliates to promote their products through commissions. By choosing the right value proposition and targeting the right audience, businesses can increase their affiliate program's success. Affiliates who understand their audience and can offer a solution to their problems will also benefit from increased conversions and commissions.