How Much Do TikTok Creators Make? | TikTok Creator Fund, Livestreaming, Affiliate Marketing & More | Mr. Alexander01:51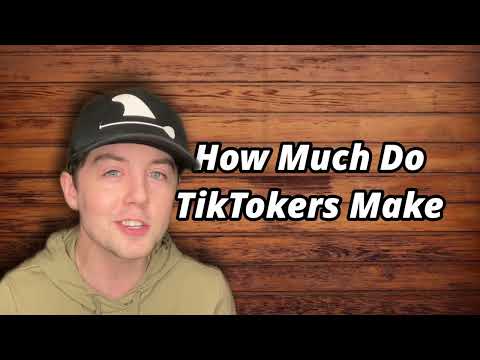 Mr. Alexander
Topics
Earnings on TikTok
Creator Fund
Live Streaming
Brand Deals
Video summary
The video talks about how much money a Tic Tocker can make through various means like the Tic Tac marketplace, Creator fund, live streaming and brand deals. The Tic Tac marketplace usually doesn't yield much, but the creator fund can earn about $13,000. Live streaming, on the other hand, can get you up to millions of diamonds. The most lucrative method, however, is through brand deals, which can pull in around $67,000 per video. The video concludes by saying that you don't need a massive following to make good money on TikTok.
Dig Deeper
TikTok Earnings Breakdown
In this video, the speaker shares their earnings from TikTok and breaks it down into four categories.
Firstly, the Tic Tac Marketplace yielded only around $30, which is extremely low for a TikTok Marketplace.
Next, they discuss their earnings from the Creator Fund, which have been inconsistent due to being banned and unbanned. They've made approximately $13,000 from the Creator Fund.
Live streaming was also a significant source of income for them, earning around 3.5 million diamonds from live streaming for two months, equating to around $18,000. They recommend live streaming as a great source of income for those who can.
The biggest source of income for this speaker was brand deals, totaling around $67,000. They advertise various apps in their videos and even have a referral program, but they mention that care should be taken as some survey types are not allowed on TikTok.
Impact on the Affiliate Marketing Industry
This video provides insight into how influencers can monetize their content on TikTok and how lucrative these monetization strategies can be. It shows that there is significant potential for affiliate marketing on TikTok and that it can be a viable income source for those who can successfully advertise and promote brands. Additionally, the speaker mentions that large followings are not necessarily required to achieve success in this industry, which could potentially level the playing field and provide opportunities for smaller influencers.