Video marketing is officially here and if you want to engage wider audiences, you need to use this powerful marketing tool. It's growing in popularity as more people consume online video through various platforms.
For example, as an affiliate marketer, there's a really good chance that you spend a lot of time (and possibly ad budget) on Facebook. But did you know that the platform gets over 8 billion video views a day?
And there's YouTube. Most people know it as the second-largest search engine in the world, but did you know that it officially has over 2 billion active monthly users? That's a third of the Internet.
What about the power of sales videos? According to Animoto, 64% of consumers purchase after watching branded social media videos.
But entering into the world of video isn't as simple as pointing and shooting. It's a little different for affiliate marketers. You need to create an environment where buyers are interested in buying, without selling. To do this, you have to educate them.
What kind of videos should you be making, and how do you create high-converting affiliate sales videos?
Great questions. 
This blog post will explore six types of affiliate marketing videos you can create for your audiences. I'll share examples of each and what makes them powerful enough to generate sales.
I'll walk you through a step-by-step process for creating high-converting sales videos. We'll demystify your audience, explore how to create videos that resonate with them, look at a perfect framework for structuring effective sales videos, and close with different ways to get the word out about your new affiliate marketing videos.
Let's get started!
The Top 6 Affiliate Marketing Videos To Create
While there are many more types of videos you can use to engage with your audiences, these are some of the most common and effective.
Reviews
Reviews are powerful videos. They help people better understand the true value proposition behind products and services. Reviews are especially valuable because they're targeted at people who have heard about the product you're marketing and have a few questions about how it works or whether it's the right for them.
By getting an honest review, buyers are able to put the bid any final concerns or objections to making a purchase.
However, you need to make sure that first, the video title hints at an unbiased take on the product, something anyone of any objections would be interested in. And secondly, the video goes into detail about features and functionality, covering exactly what the product is all about, and how to use it. 
How-tos & Tutorials
How-tos and tutorials are perfect for consumers at the edge of their seats, trying to make up their minds. They usually need a walk-through of the features and functionality of a product. Tutorials show exactly how a product works to perform a specific function, and most importantly, provides an over-the-shoulder look without the need for commitment or fear of making a bad purchasing decision
You can create a video and walk people through a task that many want to be able to accomplish but don't know how. Show them how easy it is to use the product/service and explain the key features as it goes along.
Demos
Demos, like tutorials and reviews, are must-haves in your arsenal of affiliate marketing sales videos. They also offer the all-important over-the-shoulder look at how the product works. While tutorials may cover a specific feature or function, and reviews may be general and focused on pros and cons, demos explore the complete list of features and product comes with.
In Pat Flynn's demo of ConvertKit, Pat starts off by sharing compelling evidence for email marketing software. Having created a case of the right tool for the job, Flynn then introduces ConvertKit and dives into its features, explaining why he is so fond of the tool.
ConvertKit Demo & Tutorial (Email Marketing) - Email Marketing Software | Pat Flynn27:08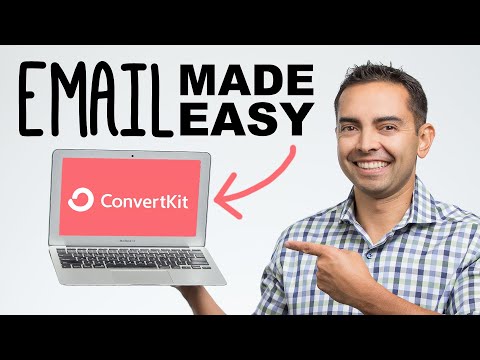 Pat Flynn
Tips
Tips videos don't hold as much weight as the list above but can be effective when introducing new products.
For example, Nigel Danson explores seven simple photography tips he wishes he knew earlier. In the video, Danson talks about DSLR camera features and how to use them. If you're an aspiring photographer, there's a good chance you want to shorten your learning curve and heed Danson's advice. To do that, you could follow his affiliate links and purchase the equipment he recommends from Amazon.
7 SIMPLE photography TIPS I wish I knew EARLIER | Nigel Danson18:33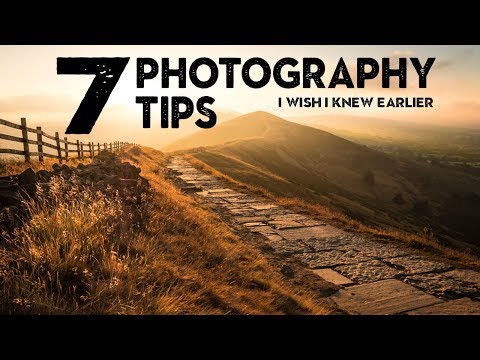 Nigel Danson
Q&As
Q&A videos are directed at consumers in the final stretch of the buyer's journey. Often, they have very specific questions about a product and are looking for answers to help them make an informed buying decision.
The Q&A videos are all about the product/service you're promoting. You can choose a highly specific topic, and in it, respond to all the common questions all of which can help viewers.
Q&A videos are effective because they go into the details and specs of the product/service, showing authority. Doing so also makes you a more believable and unbiased reference, one people would trust and follow.
Live videos
Live video has been around for a couple of years. Today, you can make money using live streams. Think Media is famous for sharing these and updates on new camera equipment. They also release numerous live videos every month, training the audience to get used to the idea of seeing live content and taking action on it.
In this video, viewers learn all about Canon EOS R5. What's interesting to note is that while this new camera does not appear to be listed along with an affiliate link the description, there are the links to other products.
Canon REVEALS the Specs for the NEW Canon EOS R5 Camera! | Think Media21:08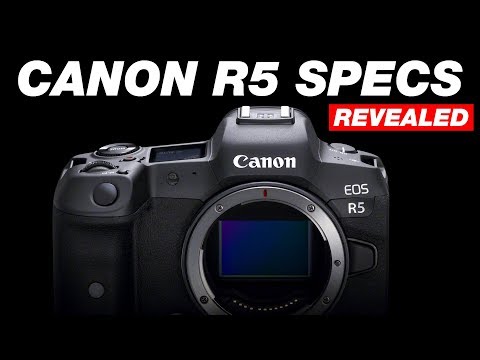 Think Media
Now that you know of six affiliate sales videos that you can create, it's time into how to produce them.
How to create high-converting affiliate marketing videos
Creating effective affiliate sales videos isn't as hard as you might think. In fact, this step-by-step process can be used to market anything from membership sites to physical products. Here's how it works.
Step one: learn about your audience
All smart marketers know that effective marketing starts with a clear understanding of who your audience is. For you to create offers that are truly worthwhile, you need to know what moves your audience.
The great news is that much of the information you're looking for is available online. Take Clickbank. Often, affiliates get access to critical information such as the demographics a product appeals to and which demographics are currently "hot" or converting.
What if you don't have access to this kind of data?
It's time to build personas. Create a fictitious customer profile based on data you collect online. Start with demographic information, then focus on psychographics. Unpack the values, needs, and desires of your persona. Also, aim to establish what drives them to make a purchase.
Personas may seem daunting to create but they're really straightforward. If you need a little help, take a look at DigitaMarketers customer avatar. It includes all the important areas you need to focus on and will help you complete your persona in record time.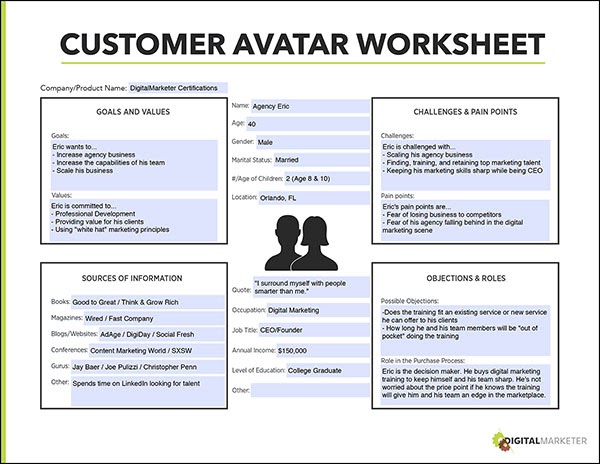 Step two: think of before and after states
You've got a good understanding of who your target customer is, it's time to create your message. It's not uncommon to struggle at this point. Marketers tend to have a tough time connecting the dots between where their audiences and where they want them to be.
A simple fix for this is the think in before and after states. Before and after states allow you to peer into what your ideal customer is going through before coming across your video and how they should feel having watched it.
With these two states in mind, drawing a line between a problem at the start of your video and purchase at the end of it becomes easier.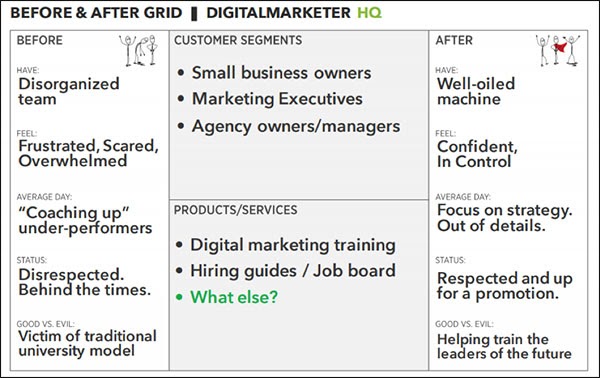 Step three: create
With a keen understanding of your audiences and what their before and after states are, it's time to create your video. Here's a simple three-step framework for creating highly effective and engaging affiliate sales videos.
Create a powerful hook and intro
The start of your video should be dedicated to introducing a very specific idea that quickly captures the attention of your audience. As affiliate marketers, there's a good chance your audience may be aware of a problem they have or the product you are promoting. In either case, your goal is to hook them by sharing how your video will help them.
For example, in Nigel Danson's video on seven photography tips, he leads with the idea that the tips he's going to share will save you time and help you become a better photographer.
Having grown your audience in your hook, it's time to introduce yourself and share why your audience should pay attention to you.
In Think Media's video, Sean Cannell shares what Think Media is all about and how they are always making videos similar to this one to help the viewer make the best choice.
Deliver value (don't sell – educate)
Delivering value is really what your affiliate sales videos should be about. They need to be specific and as in-depth as possible. 
Remember: your goal is not to sell the product but to educate. Good education involves valuable information. Valuable information can take many forms. It could be a step-by-step walk-through of a product, a detailed description of features the product offers (and its limitations), or a collection of examples of what the customer can achieve with the product.
In Pat Flynn's ConvertKit demo video, Flynn goes into the details of how to create a sign-up form to collect email addresses, where to place the code for your sign-up form on your site, and more.
Use a strong CTA
Calls to action are critical for every piece of marketing collateral out there. And as an affiliate marketer, they're just as important for your sales videos. Calls to action direct viewers to what needs to happen next. While that might sound pushy, it's absolutely vital. Monetizing your videos won't happen if you aren't direct. Most people simply will not take action if you don't tell them what to do next.
As you create your videos, be sure to make the next step in the buyer's journey clear. If your video is not meant to convert viewers into paying customers just yet, you can take the opportunity to position the next video that will.
Step four: promote
One of the greatest truths about digital marketing, is that you have to promote your content for it to gain traction. In doing so online is relatively simple. Today, there are multiple channels that you can use. Here are three to help you get started:
Share your new video across your social media accounts
Email all relevant email list
Dedicate some budget to paid ads. Paid media helps you reach your audience faster, something a chemical the difference to drive in less time
Conclusion
Affiliate marketing is all about creating a need for a product. To successfully use affiliate sales videos, your goal is to educate viewers. The more you can offer in value, the greater the probability that you develop the trust your audience requires to take action.
PJ Taei