How to start an affiliate email marketing campaign: 10 steps to success 
Knowing how to implement emails into your affiliate marketing strategy properly can make it extremely effective. 
With affiliate email marketing, the more emails you send out with good content, the more likely it is that people will buy the product or service you are promoting. However, there are still currently many affiliates who have not mastered that art yet.
Embrace the power of affiliate email marketing in this blog post by exploring some of the key steps, and learn about a few tips for success that will help your business generate affiliate revenue.
Buckle up, we're starting right now.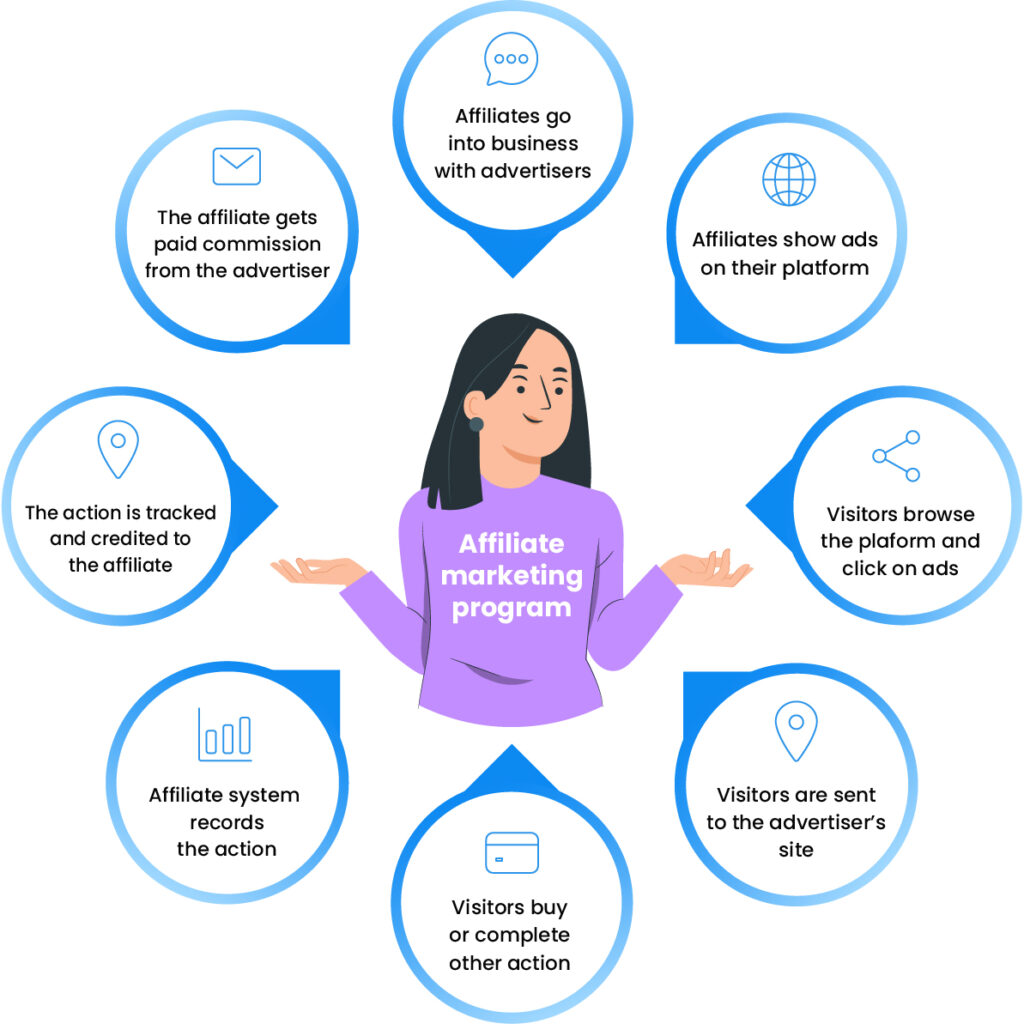 1. Determine the goals of your affiliate email marketing campaign
Your first step should be to determine your goals. It would either be difficult, or nearly impossible to run a good affiliate email marketing campaign without this step.
There are a few questions that need to be answered. 
Why do you want to create an email campaign? 
Is it for affiliate marketing purposes or just to generate leads and sales? 
Do you want more subscribers, better conversions on your product pages, or something else?
Answering these questions will help determine the type of content that goes into the emails, so they are best aligned with your goals.
If you're only trying only to encourage potential subscribers, then your email content will be different than if you're trying to convert more people on product pages right away.
Clearing up your goals when starting an affiliate marketing email campaign is just one way you can achieve better results.
2. Verify or gather an email list of interested subscribers
Sending emails to anyone simply to promote your products is not okay. You can't sell to anyone if they're not interested in what you're offering!
You should first determine who your target audience is by asking yourself some questions:
Who should I send these emails to?
What can I do to find potential customers?
Is my offer really relevant to them?
Does the product  that I'm promoting benefit their businesses in any way?
As soon as you have a clear understanding of your target audience, start working on building a list of subscribers who match that description. Make sure you ask them if they want to receive emails about what you are selling before sending them anything! An affiliate marketing campaign via email has one advantage over regular promotional campaigns, which is that you are not simply bombarding, or spamming people with your offers.
There are a few ways to build an email list, if you haven't already got one. Use lead generation tools with integrations that will help you manage the list, or create a lead magnet on your website to collect email addresses.
Whatever method you choose, make sure that it isn't too complicated so that people aren't  discouraged from subscribing to your list! Otherwise, they might get frustrated and leave instead, which would be counterproductive if you are trying to expand your email list.
Email lead generation and validation are crucial parts of any digital marketing strategy. It involves strategically collecting email addresses, often through opt-in methods such as content downloads, and then validating that the emails are valid and active. This helps to ensure that the stream of leads being generated by an organization is legitimate and could potentially turn into customers. Email validation also ensures high deliverability rates for follow-up emails that may contain offers or other important information that companies would like to send to their potential customers.
When you have a well-maintained list of people interested in what you are promoting, it will be easier for them to believe that they want the product or service since they already know who is sending out emails and why.
It's a win-win situation. Even though growing this list will consume a lot of time and resources, it will 100% be worthwhile.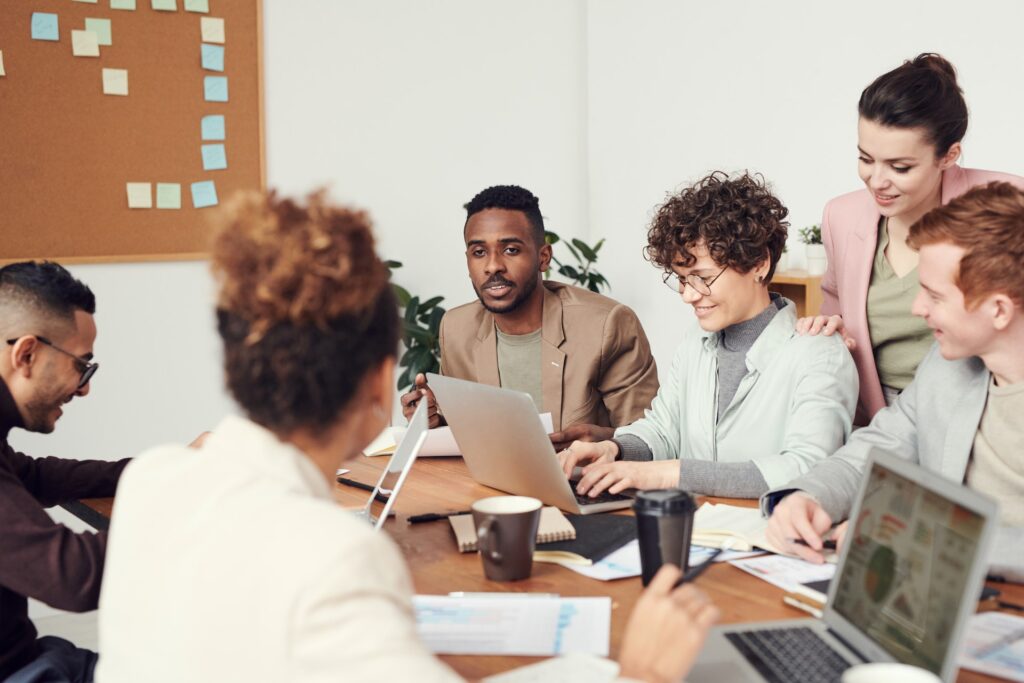 3. Find the best affiliate offer for your audience 
The affiliate market is filled with thousands of programs. If you want your email marketing to be more effective, make sure the offer is something the recipient will really enjoy!
Finding an interesting option for your campaign can be found by researching what other affiliates in your niche are promoting. These other affiliates may even give you some ideas! You can set yourself apart from the rest of the crowd by offering something unique, targeted at customers in your niche, that's distinct from any offers from your competitors. Your ideas don't need to be revolutionary, but at the very least they shouldn't be too generic! Is there a way to check the contents of the messages that other companies may send? Subscribe to their newsletters and find out!
It's easy for generic emails to be lost in all the other promotional content because they don't stand out at first glance. Are you having trouble coming up with a solution? Try thinking about what types of products and services your target audience may desire right now. Is there anything that could help them improve their business in the future and make it easier for them to succeed? When you understand these needs, it will be much easier to build your offer around potential help for your audience. 
4. Plan a sequence and frequency of emails in your affiliate email marketing campaigns
Affiliate marketing campaigns are launched via email using a variety of different strategies. Providing a series of emails that continue until you achieve your goal is a highly effective strategy.
The use of this technique not only makes you appear more credible, but it also illustrates the importance of reading what you have to say rather than just looking at other offers.
Prepare the sequence of emails you'll send to your potential and existing clients. The practice of sending emails at various points along the sales funnel is called creating an email marketing sequence. By sending the right content to the right audience at the right time, it is possible to establish stronger relationships with customers.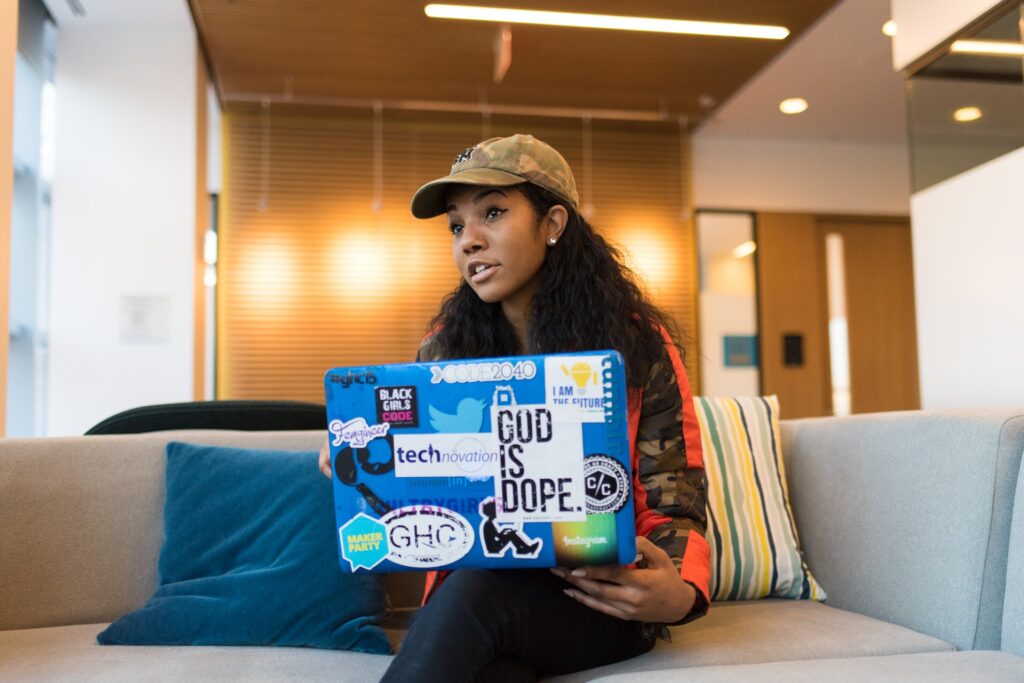 Whilst planning out the sequence of your content, make sure all the relevant information needed by your audience is included. The point with this technique isn't just to send emails as often as possible, because this may overwhelm recipients and become annoying after some time.
Instead, plan a few emails that will gradually increase in value and then offer an affiliate link to the product or service you want them to purchase! This nuance is what transforms your ordinary email marketing into something more effective. People are able to see how important each of the products are based on their past emails.
Another important factor is the frequency of the emails, or how often you send them. A subscriber should never receive more than three or four emails in a row, especially if they haven't made any purchases from your affiliate links. If you send too many promotional emails back-to-back, you may hurt your sales as well as cause your subscribers to unsubscribe.
Make sure you're thinking about the right time as well! Email is typically received by most people first thing in the morning, so you should try to send some promotional emails then (whilst people are browsing with their morning coffee!). This isn't a perfect science, however, there is a possibility that this may differ for some subscribers. Getting the best results from your email marketing sequences requires you to check, optimize, and automate what you're doing regularly.
5. Use a clear, concise email template 
In order to be ready to launch an affiliate email marketing campaign, you need to ensure you have a template for your emails. There are many different templates you can choose from, but make sure that the one you choose fits your brand and website style!
Making sure all of the relevant information that would lead to people becoming interested in what you are promoting is crucial. When possible, make sure the benefits of using your affiliate link, as well as any features associated with it, are clearly explained.
Having a template with too much text will actually hinder your campaign rather than help it because in the modern day people don't want to take the time to read through it all. Most people will only read two or three sentences in your email before deciding whether to click the link and buy one of your affiliate products!
Include anything that can relate to what you're promoting, but don't go overboard, as too much could be overwhelming.
Focus on showing what your offer can help potential customers achieve – not what your product delivers from a very technical, generic standpoint. People buy outcomes, not features. 
The process of creating the perfect email template can be challenging, but you should never give up! Make your emails easier to read and understand for your readers, as well as visually appealing for their eyes, and they will be more likely to click through and purchase an affiliate product or service.
6. Include CTAs in your emails
Amongst the many cardinal sins of affiliate email marketing campaigns is forgetting CTA.
People often forget to include a call-to-action link in their email messages. They aren't selling anything and everything is already laid out for the audience, so there should be no hesitation as to what you want them to do next!
Adding a CTA link to your emails does, however, make a difference.
It is important that you make any CTAs clear and direct. Guide your readers to what they need to do next. The text should be clearly understandable; "Click here" or "Get started now." It can also be helpful to give an incentive if clicked on it right away, because then you're encouraging immediate clicks, leading to immediate results.
A good call-to-action should be simple, clear and effective. If people are clicking on something then they should know what they are getting into. Your CTA should be clear enough and give enough information to answer any questions without having any doubts about what's in the email.
Your affiliate email marketing campaigns will be much more effective if you include a call-to-action link! The user will understand what you want them to do next, and they will be encouraged to click on it if the content of the promotional message matches what they are looking for.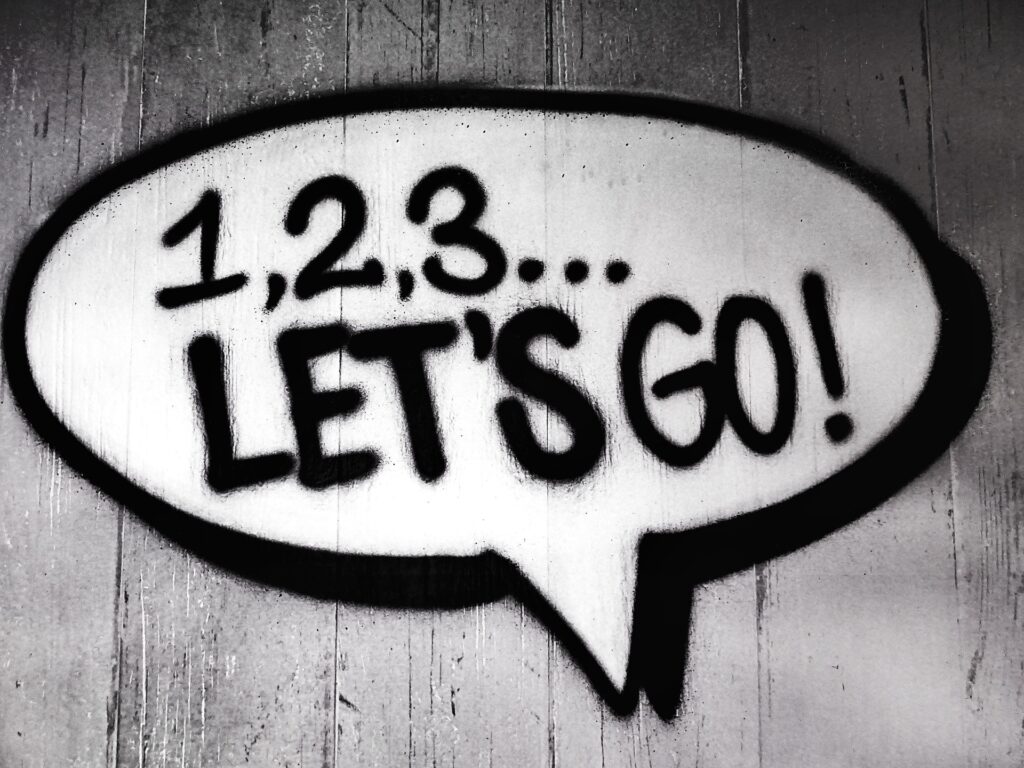 7. Pick a catchy subject line for your email to increase open rates
The subject line of your affiliate email marketing campaign can be "make or breaker".  It will certainly be the first thing your audience sees when seeing the email, and it's crucial to getting them to click on your link.
A generic subject line such as "Your favorite product" or something similar would suffice for a general affiliate offer, but if you are sending a promotional message for a specific offer, such as one related to an event or sale, it should be far more catchy and creative!
Finding out what people are interested in is a good way to find your subject line.  If you're promoting products that will be discounted during the Black Friday weekend , you could use something like "Black Friday special" or even "Big sale happening now!". This will fall under the Black Friday category and attract people who may be looking for deals around that time.
Emails with catchy subject lines tend to have a higher open rate  because they grab people's attention and make them curious about what's inside. Consumers don't like to open emails with unattractive, boring, or impersonal subject lines.
8. Use HTML formatting so that it appears correctly in various email clients 
The importance of HTML formatting for affiliate email marketing campaigns cannot be underestimated! There are a variety of tools and services people use to view their emails, and each tool has the potential to display your emails in a completely different format.
You want your promotional message to appear correctly across all email clients so that it won't look awkward or distorted when opened by some members of your audience.
Different HTML tags can be used for different tasks! 
Be sure your formatting isn't too fancy because most people won't have images enabled, which will cause your email to display incorrectly.  You should use simple codes for your subject line and CTA so everything will appear on all devices. Additionally, you should ensure your promotional message can be easily read by your audience so they can get the information they are looking for.
9. Send campaigns from a professional email address
You shouldn't send affiliate marketing emails from a free address! People are much more likely to open an email if it appears professional and doesn't come from an unfamiliar place.
Sending promotional messages from a personalized, professional email address will make your affiliate marketing campaigns look more credible and polished, and that is what you want for this type of outreach!
If you really want to impress people with your product offer, free providers like Gmail and Yahoo may not be the best option. To make your promotional messages look trustworthy and something to be taken seriously, use info@yourwebsite.com or support@yourwebsite.com. Security wise, you need to implement a DMARC protocol to prevent hackers from using your professional email domain for sending spam messages to your customers.
Once you've obtained a personalized email address, you should also include a professional business owner email signature as well to make your emails more legitimate. These signatures can increase the level of formality and professionalism that you display in your emails. Not only does it help others identify your position within your company, but it also exhibits how you want your company to be represented at first glance.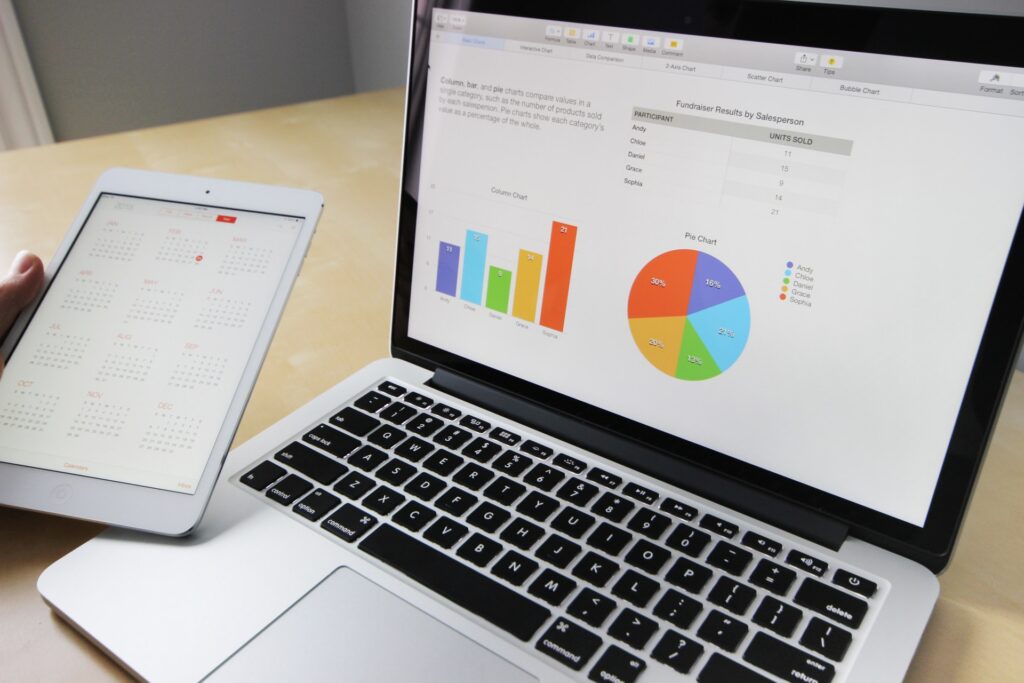 10. Monitor and analyze results continuously, adjusting as needed
Across many business sectors, analytics is the key to success, and affiliate email marketing campaigns are no exception.
Do people open your messages? Do they click on the links within them? By answering questions like these, it may become necessary to tweak some things in order for this strategy to be effective.
Continually monitoring and analyzing the results of each email marketing campaign will ensure that you know what's working and where mistakes are happening. As a result, you will know what changes need to be made when creating your next promotional message.
Be sure to track how many people click on each link and which products are most popular so you can adjust accordingly for future campaigns.
What metrics should you track?
This is a great question and the answer depends on what you're looking to achieve.
The metrics can include sales figures, email open rates, or something else entirely. Ensure that each promotional message has only one goal so that it is clear to everyone from the beginning! Once you know which metric makes the most sense for your specific situation, you can start tracking it.
You have to analyze how each affiliate email marketing campaign went in terms of success if you want to get the most out of it and future ventures. You will be able to continuously produce better and better promotional messages every time, by ensuring this step is completed.
Over and out
It takes time and some analytics to work with affiliate marketing via email properly, but when done right, it can bring amazing profits. Affiliate email marketing campaigns might be the right choice for your business if you're looking for new ways to make money online – or to expand your current affiliate efforts. Good luck!
Frequently Asked Questions
Do people still send cold emails?

The best email engagement comes from engaged customers. Cold emails are more likely to be sent to spam straight away.

How often should you send emails in an email marketing campaign?

You can send as many emails as you want in your email marketing campaign as long as it doesn't disturb clients and and it is consistent.