Looking at how easy it can be to start a lucrative affiliate marketing project, it's no wonder that more and more people are searching for the term "Affiliate marketing". According to Google Trends, interest in affiliate marketing has increased by 300% in five years and reached its peak popularity in July of 2020 – when we were at the start of the global pandemic. At that point, everyone was looking for a way to earn something extra while stuck at home. 
Are you thinking about joining the affiliate industry as well? Before you start promoting products or services through affiliate networks though, there's a couple of things you should read about to avoid falling for "affiliate programs" that have little to do with real affiliate marketing. To help you with this, we've answered some of the most common affiliate marketing questions any newbie affiliate marketer might have.
1. What is affiliate marketing, and how does it work?
That is one of the most common affiliate marketing questions! Affiliate marketing is a pretty straightforward marketing method where companies ask third-party bloggers, influencers, or even their customers, to recommend their products or services to other people via affiliate offers. Those people are called affiliates, and their main job is to convince people to do a specific action – like buying a service subscription or signing up to a newsletter. 
To do this, the affiliates spend most of their time creating various pieces of content that introduce their readers or followers to valuable products and services, and nudge them into clicking on a unique link included in the content. Once a follower or website visitor clicks the link and completes the desired action, an affiliate is rewarded with a pre-agreed commission, usually a percentage of the sales revenue or a flat fee. 
You may not have realized it, but a large majority of bloggers, influencers, and YouTubers are earning money through affiliate marketing – for example, by posting a review about a new fitness gadget they used recently and adding a link where you can buy it yourself. However, you don't actually need to have hundreds and thousands of followers to start affiliate marketing – you can start with affiliate marketing even if you don't have a blog or social account yet!  
2. How do I become an affiliate marketer?
The best part about affiliate marketing is that virtually anyone can start doing it, regardless of age, marketing experience, location, or budget. All that's needed is a topic you are passionate about and a bit of time and effort spent on growing your affiliate channel. If you already have your own blog, a following on social media, or a video channel running, that makes things a bit easier – you can use those places to start making money with affiliate marketing immediately. And really, you won't have to work in a much different way than before – virtually the only difference will be that you will be recommending relevant products or services to your followers every so often. 
If you don't have a channel through which you can promote affiliate products yet, it might take a bit longer to see any results from your affiliate efforts. Still, with some patience and determination, it's doable. As long as you have a bit of technical knowledge (to set up your own website or blog, create ads and track your content performance), decent communication skills and have a defined niche for yourself, you are good to go and be a super affiliate with an influential affiliate business.
3. How do I choose an affiliate niche for my website or blog?
Affiliate marketers can take years to answer this question correctly, out of all affiliate marketing questions. While creating a blog on WordPress or an Instagram account might take you only a couple of minutes, you'll need a bit more time for pinpointing the exact niche you want to start with. 
What is a niche? It's a topic you will be mainly blogging about, rather than just posting about everything and nothing;  not only to help internet visitors know what your channel is about but also make to Google rank your blog or website higher.
To maximize your chances for success as an affiliate partner, you should choose a niche that is close to your heart. 
Since the biggest proportion of your time will be spent creating content centered around the topic you've chosen, if you do not know much about it or, in truth, you're barely interested in it, it will only make the creation of new product review articles or online product videos much harder. Not to mention how much time (and energy) it will take you to finish the piece.
Besides, do you think you could persuade someone to try out a product or service if you aren't exactly convinced it's worth it or you barely understand how it works? Probably not. Once you find an area you want to work in, it's time to look for available affiliate programs you can join.
4. What is an affiliate program?
To start earning from affiliate marketing, you first need to join an affiliate marketing program – meaning, you need to work with a company from a given niche, agreeing that you will bring them new customers, and they will pay you for it. 
There are hundreds of affiliate programs in virtually every industry, so finding a program to join shouldn't be the slightest problem for you. But here, you should be careful as there are unfortunately many shady "affiliate programs" that promise temptingly high commissions only to stop responding the moment you ask for your money – or when you get into trouble by promoting a product or service that doesn't exactly work as advertised.   
Always read the terms and conditions of any affiliate marketing program you want to join (especially the fine print and affiliate disclosure statement) and stay away from any affiliate marketing network that sounds "too good to be true." But there's one more reason why you should read the guidelines before clicking on the "Apply" button – the most popular programs and networks can be pretty picky.
5. How do I apply for an affiliate program?
Once you find an affiliate program with products you want to promote, you simply need to click on the link leading to an affiliate marketing landing page and fill a signup form. This way, you can become an affiliate marketer in seconds!
Of course, when it comes to high-paying or renowned programs though, you might have to wait a while before you get any confirmation from them. This is because the program owners typically get dozens of applications per day, and they are looking through all of them to select only the affiliates that fit their needs the most and could appeal to their potential customers.
If you don't meet the requirements outlined on the website, you will be most likely rejected – for example, when the program owners don't accept social media promotion, and you want to make money with affiliate marketing through your social media marketing channel. In order to save both your time and the managers' time, always read the terms and conditions carefully before signing up.
6. Why should I look for a reputable affiliate program?
Many affiliate marketing questions will have different answers, and this may be one of them. While renowned programs aren't that easy to get accepted into, they are well worth the effort. First, a reputable program will give you access to various creatives, banners, guidebooks, email marketing resources, their own templates for affiliate links, and useful affiliate tools, so you won't have to do everything yourself. 
They also often have a set newsletter for their affiliates, so if there's an upcoming sale or special deal, you'll know about it straight away. You should check whether the program has an affiliate manager who you can quickly contact whenever you have any questions or encounter problems – and how fast they reply. While the fees for the programs might seem low, you can be sure that the well-known programs will pay you on time, making your affiliate business sustainable.
Several programs also offer additional incentives and rewards for their best-performing affiliates (like free, discounted, or limited products not available to regular customers), so 100% that's worth checking out as well. 
7. How much money can you make as an affiliate?
And finally, we've arrived at the #1 of all affiliate marketing questions when it comes to affiliate marketing – how much can I earn? 
Sadly, the only answer we can give you here is "It depends." Commission rates can vary wildly between industries and even between different programs, as they are based on the niche you picked, the type and price of the products you are promoting, affiliate program rules, and many other things. 
The only thing sure here is that the more people you can bring to the affiliate program owner, the more you will earn as a commission. Those tempting "$1000 in a week" promises are nothing more than a mirage.
You also should be aware that affiliate income is in no way a stable source of money; at least in the beginning, as you might have several commissions in one month and then make no sales in the next one.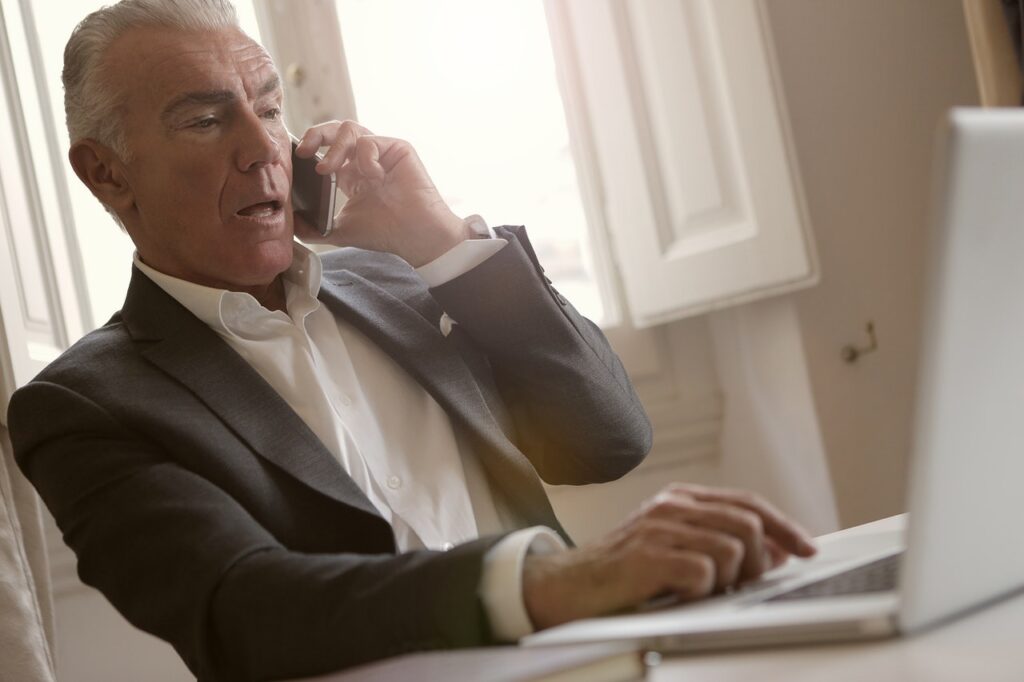 Conclusion
Is affiliate marketing a nice way of earning extra money using your passion and promoting the products you like? Absolutely. Can it get you rich quickly and with little effort? No. You have to work for your affiliate business success – find the right niche and program for yourself, create helpful content for your audience and keep learning new skills. 
You will likely face some problems and fail a few times too. No matter what business you're starting, there's always the risk you won't make any money at all. But once you get the hang out of how affiliate marketing works and how you can best get people to follow your activities, you'll be on the right path to success.  Our best advice would simply be to follow your passion and make affiliate marketing a part of it! 
Frequently Asked Questions
What does an affiliate do?

Affiliates spend most of their time creating various pieces of content that introduce their readers or followers to valuable products and services, and nudge them into clicking on a unique link included in the content.

How to be successful in affiliate marketing?

To maximize your chances for success as an affiliate, you should choose a niche that is close to your heart.