What is domain name?
A domain name is a specific address of a web server, which transfers a visitor to a certain website. An example of a domain name is postaffiliatepro.com. It can be used instead of IP address, which is harder to remember.
It is necessary to choose a right domain name. It has to be easy to remember, easy to say or spell. A domain name has to contain primary keywords, but it has to be short.
Everything You Need to Know About Domain Names | Elegant Themes03:36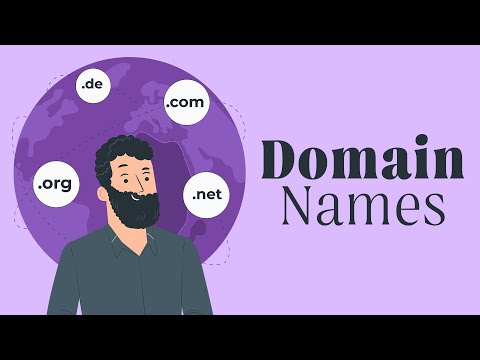 Elegant Themes
Topics
Video summary
A domain name acts as the address for your website, providing an easy-to-recall alternative for users to access your content. The domain name system (DNS) is a decentralized system that stores information about which domains are connected to which IP addresses. TLDs, or top-level domains, are the end portion of a domain name and have differences in usage and cost. Subdomains are URLs for specific portions of a website and can be treated as separate websites by search engines. You can purchase a domain name from any registrar, and the Internet Corporation for Assigned Names and Numbers (ICANN) maintains a directory of domain name owners. You can resell a domain name if you no longer need it, and factors like the TLD, keywords, and recognition affect its value.
Frequently Asked Questions
How can I get a free domain name?

There are many ways to get a free domain name such as signing up for a web hosting account with a company that offers a free domain name with sign-up, and using a domain name registrar that offers a free domain name.

How should I choose my domain name?

Your domain name should be based on your business name or what you are trying to promote. Try to make it short and easy to remember.

How do I find my domain name?

To find your domain name, you can use a WHOIS search. WHOIS is a public directory that lists the contact information for domain name registrants.