What is internal linking?
Internal linking is a process when one link placed on a web page links a visitor to another web page or another part of the same webpage. Internal links are a type of hyperlink.
Internal linking brings many benefits to you. Users are navigated to a website. It helps you with establishing a website architecture and with the propagation of the link juice. Internal linking is clearly a great search engine optimization tool. It is really useful and helpful.
How To Use Internal Linking To Massively Boost Your SEO [Including 10 Best Practices] | FATJOE10:35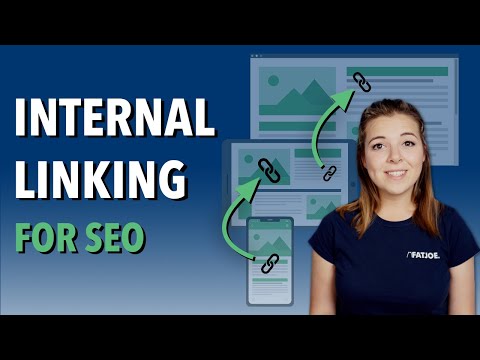 FATJOE
Topics
importance of internal linking for SEO
benefits of internal linking
best practices for internal linking
Video summary
In this video, the importance and benefits of internal linking for SEO are discussed. Internal linking is described as one of the best on-page strategies to boost SEO rankings. The video explains how internal links help users navigate through a website and improve their overall experience. It highlights that search engines recognize the value of internal linking and use it to rank content. The video emphasizes that strategically implementing internal links can quickly improve search rankings and increase website traffic. Best practices for internal linking are also provided, including creating a crawlable link structure, choosing relevant pages to link to, using appropriate anchor text, avoiding duplicate anchor text, linking new pages from existing ones, linking to and from important pages, and removing links to unimportant pages. Overall, the video emphasizes the importance of thoughtful and strategic internal linking for SEO success.
Frequently Asked Questions
Why is internal linking important?

Internal linking is important because it helps search engines understand the structure of your website and find new pages. It also helps visitors navigate your website and find the information they are looking for.

How can I do internal linking?

There are many ways to do internal linking such as using keyword-rich anchor text and linking it to relevant pages on the website.

Is internal linking important for SEO?

Yes, internal linking is important for SEO. It helps search engines understand your website and can give it a boost in the search engine rankings.