How to Set Up Your OWN Affiliate Program (3 MUST- HAVES!) | Christina Scalera03:58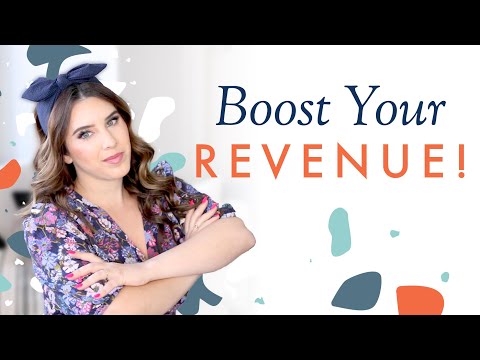 Christina Scalera
Topics
Setting up your own affiliate program
Effective affiliate program sales page
Importance of tracker or plugin for affiliates
Video summary
The video discusses the possibility of setting up your own affiliate program for your business. The most important aspect of an affiliate program is having a sales page that effectively sells the benefits of joining your program over others. It is also important to have a tracker or plugin that allows affiliates to see their sales and clicks, as well as a portal that provides them with resources and training. The video emphasizes the opportunity for financial growth through affiliate programs.
Dig Deeper
Why You Should Have an Affiliate Program
Setting up your own affiliate program can take the pressure off selling products in your business. You don't have to be a giant like Amazon to have one, and it can allow you to take a vacation while your products are still selling. The most important thing for a successful affiliate program is to have a sales page that sells people on the benefits of joining your program.
Important Components of an Affiliate Program
Aside from a sales page, there are several other components that are crucial for a successful affiliate program. One such component is a tracker or plug-in that allows affiliates to see what sales they've made, how many clicks they're getting, and what products their audience is most interested in. Affiliates also need to be able to see how many people have purchased using their affiliate link, so that they can accurately determine their payout.
Another important component is a portal which includes any kind of assets like graphics and copy swipe files. This provides affiliates with access to anything they might need to be successful in their role, and gives them the ability to connect with other affiliates in a community resource environment for greater success.
The Impact on the Affiliate Marketing Industry
Having an affiliate program can have far-reaching effects on the affiliate marketing industry. It allows for small businesses to compete with larger corporations by providing a way for them to reach a wider audience through the help of affiliates. The success of one business's affiliate program can also inspire others to set up their own, which ultimately benefits the entire industry as a whole.
Paying out affiliate commissions has led to a huge opportunity for growth and expansion of many online stores. With the potential for partnerships and collaboration through affiliate programs, the industry as a whole can continue to grow and expand.