Marketing is a dynamic and constantly evolving field that offers exciting opportunities for those looking to build a career. The rise of digital marketing has opened up new avenues for marketers to reach consumers and earn revenue. One of the most popular and effective digital marketing strategies is affiliate marketing.
Many people are discovering the benefits of affiliate marketing as a way to earn passive income from home. However, not everyone knows how and where to start, and the learning curve can be steep. That's why we've compiled a list of free affiliate marketing courses that can help you acquire the skills and knowledge you need to succeed in affiliate marketing. But before that, let's learn more about this marketing arrangement.
Is affiliate marketing legit?
As more and more consumers turn to the Internet for their shopping needs, businesses must adapt their marketing strategies to stay relevant. This has led to a rise in digital marketing tactics, including social media advertising, email marketing, and content marketing. Knowing the vast array of online marketing tactics is crucial if you're considering starting your marketing career.
Affiliate marketing can be an excellent entry point into the field, but it requires dedication and hard work to thrive. To master any game, you need to know the rules first. And even before you look at the rules, you've got to know the game itself.
So, what is affiliate marketing? When you market someone else's product or service on your website or social media platform in return for a commission on a per-sale basis (or per click or lead), that's called affiliate marketing.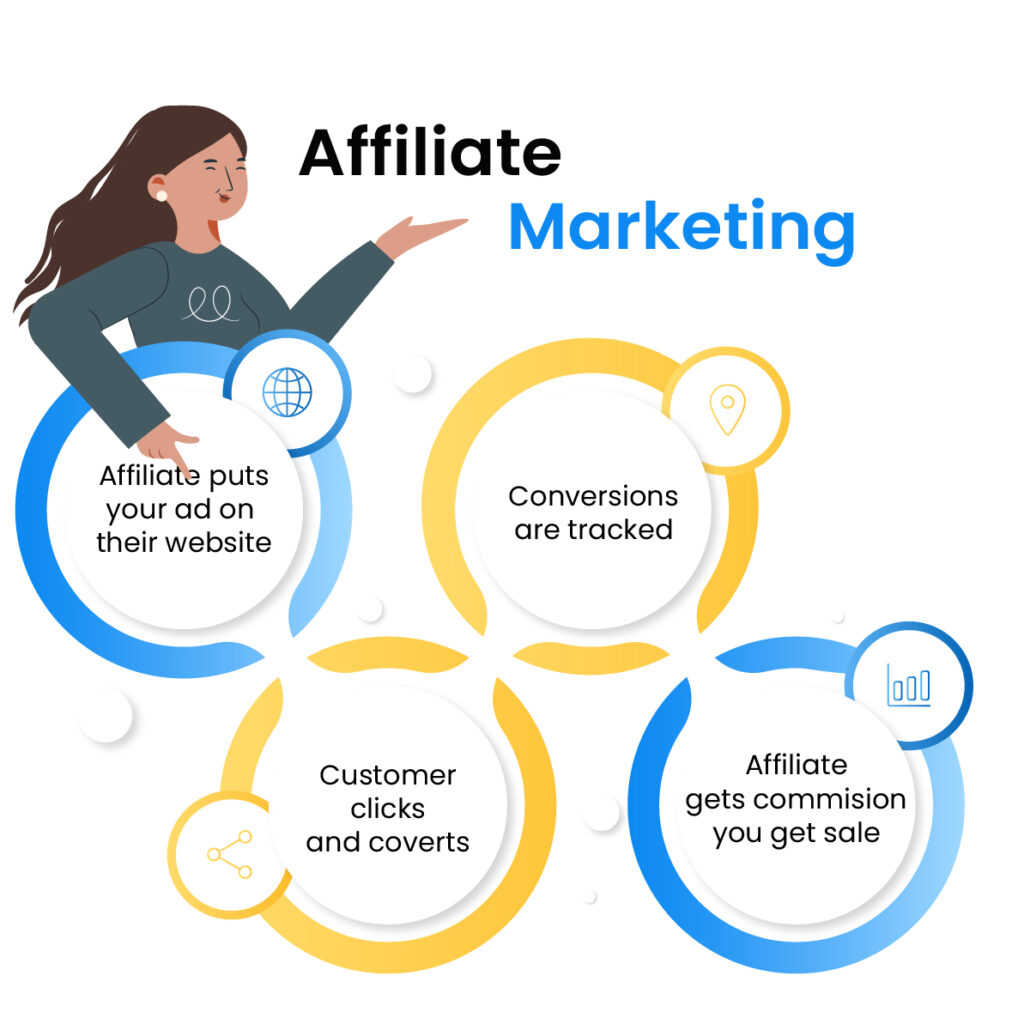 In this arrangement, you act as an affiliate who markets 'their' affiliate product or services. It's a simple concept, and that's why so many people want to find out how to do it and cash in on it. Affiliate marketing statistics estimate a $12 billion market worldwide to give you some perspective on its value.
Itching to get a piece of this cake, right? Well, that is understandable, as who wouldn't want the opportunity to earn money even when they're sleeping? No five-day work week, no eight hours of work every day.
Luckily, you don't need much to start with affiliate marketing, either. So let's take a look at how you can do that.
How to start affiliate marketing?
Embarking on an affiliate marketing venture can be a lucrative and rewarding experience for those willing to learn and work. Whether you're an advanced marketer or just starting out, you should follow a few critical steps to build your affiliate marketing foundation and earn money.
Step 1: Pick your niche
To become an affiliate marketer, you need to choose a niche you are passionate about. For example, it could be footwear, cameras, cooking equipment, etc. Avoid broad topics such as sports equipment and instead narrow it down to, for example, football wear.
Step 2: Choose a platform
Once you've found your affiliate niche, decide what platform you want to use for which you want to create content. Will it be YouTube? A blog? Social media marketing platforms? Or via email? This choice will largely depend upon your niche and target audience. After all, video game players prefer watching a video from you rather than reading a wordy blog post.
Step 3: Join an affiliate program
Do you want to talk about niche products that a specific kind of buyer would look for? Or do you want to talk about products that have a mass appeal across the globe? This is what you need to decide next after. Take the time to research and compare affiliate commission rates across different affiliate programs, make an informed decision, and choose the most profitable programs for you as an affiliate marketer.
It's also important to consider any additional terms or conditions associated with the commission rates. For example, some programs may have minimum sales thresholds you need to reach before you can receive commissions, while others may offer higher affiliate commission rates for top-performing affiliates.
Step 4: Create quality content
Once all the groundwork is laid out, it's time to create high-quality content. To achieve all that, it's essential to develop a content strategy that outlines the types of content you will create, the frequency of your content production, and the affiliate marketing channels through which you will distribute your content.
While this provides a brief overview of affiliate marketing, it's crucial to delve deeper into its intricacies. So, for more in-depth lessons, here is our specially-curated list of the top 14 free affiliated marketing courses in 2023.
15 Free affiliate marketing courses in 2023
1. Affiliate marketing academy from Post Affiliate Pro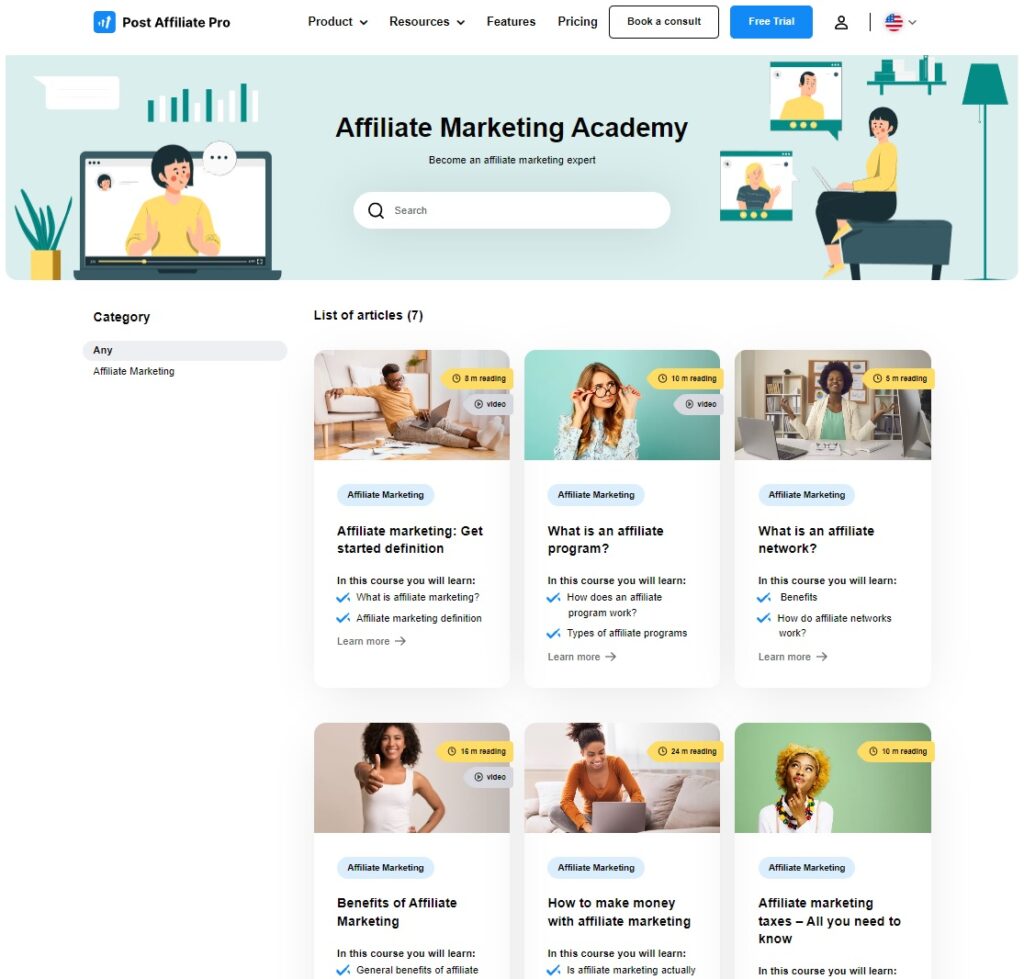 Whether you're a seasoned pro looking to take your affiliate marketing game to the next level or a newbie just starting out, our academy has something for everyone. It was designed to teach you affiliate marketing basics from the ground up, equipping you with the skills and knowledge you need to succeed in this rapidly-growing industry.
The Academy is packed with comprehensive, interactive, and beginner-friendly articles, blog posts, and tips and tricks that take you from a complete newbie to an expert in no time. The Academy covers all aspects of affiliate marketing, from creating and optimizing landing pages to selecting the best affiliate network. By the time you're finished, you'll know how to effectively utilize our Post Affiliate Pro's affiliate marketing software to build and manage an affiliate program, create high-converting landing pages, and optimize your affiliate marketing efforts to drive more sales and traffic to your website.
One-stop-shop for anyone looking to learn affiliate marketing
Post Affiliate Pro's Academy is designed to provide you with comprehensive training on everything you need to know to become a successful affiliate marketer.
Try today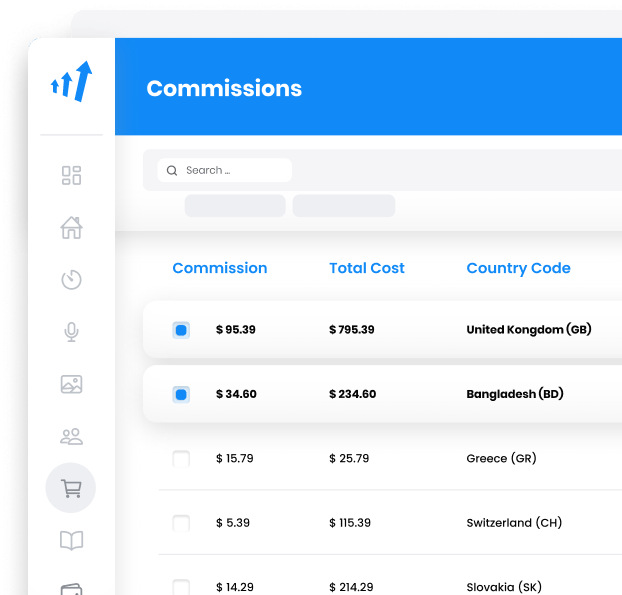 2. Free affiliate marketing course for beginners from Udemy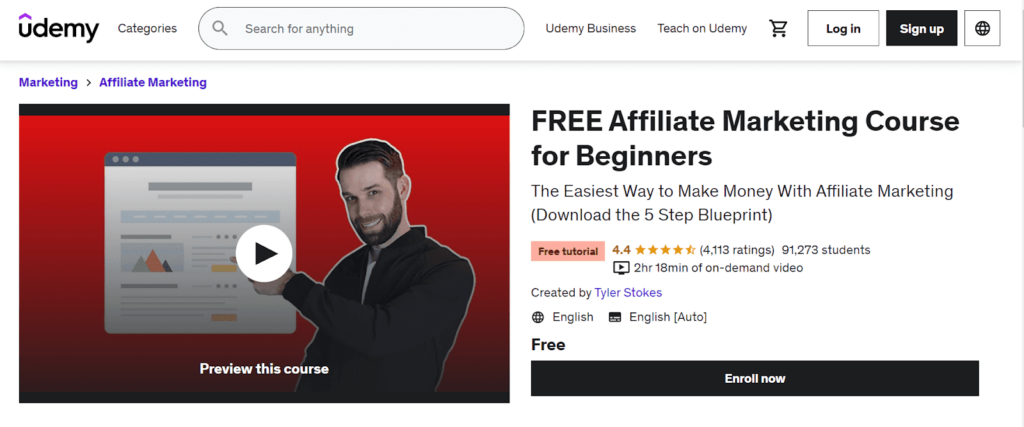 Created by Tyler Stokes, this free affiliate marketing course by Udemy contains seven lectures divided into six sections. With a runtime of 138 minutes, this course covers a range of topics that can help you get started with affiliate marketing.
The course begins with a brief overview of affiliate marketing basics. Then, moving on, this course boasts a dedicated lecture on finding the right affiliate niche before stepping up with your affiliate marketing efforts. Furthermore, this course also offers insight into the top affiliate marketing strategies to ensure a good return on your investment.
3. Affiliate marketing for beginners: Complete A-Z tutorial from Ahrefs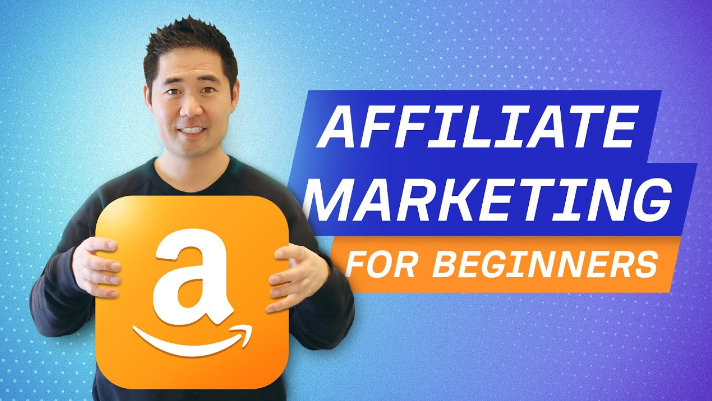 This one is for those who are just flirting with the idea of starting to earn money from affiliate marketing. The best thing about this tutorial is that it is short and to the point.
It also attempts to separate fact from fiction by presenting realistic expectations and a down-to-earth approach. So, before you start dreaming about making millions via affiliate marketing, you need to go through this to understand it all. This course also offers insight into creating relevant and engaging content that people will like and share.
4. Affiliate marketing for beginners from Clickbank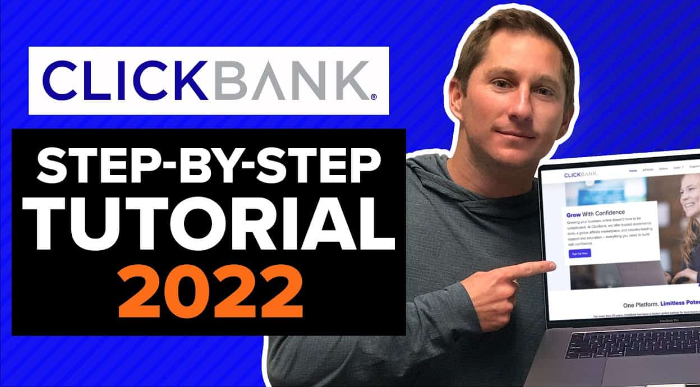 This 2023 tutorial by Clickbank for those willing to start with affiliate marketing is as comprehensive as it is engaging. Each of the 43 videos in this course focuses on a specific aspect of this marketing arrangement. This course has everything from tips to succeed in the field to phrases every affiliate must avoid.
So, if you already have a fair idea of affiliate marketing, you can give this course a go-through. There are also videos dedicated to each platform in this course, so give this playlist a look once you've decided which platform to use first.
5. Affiliate marketing from Great Learning Academy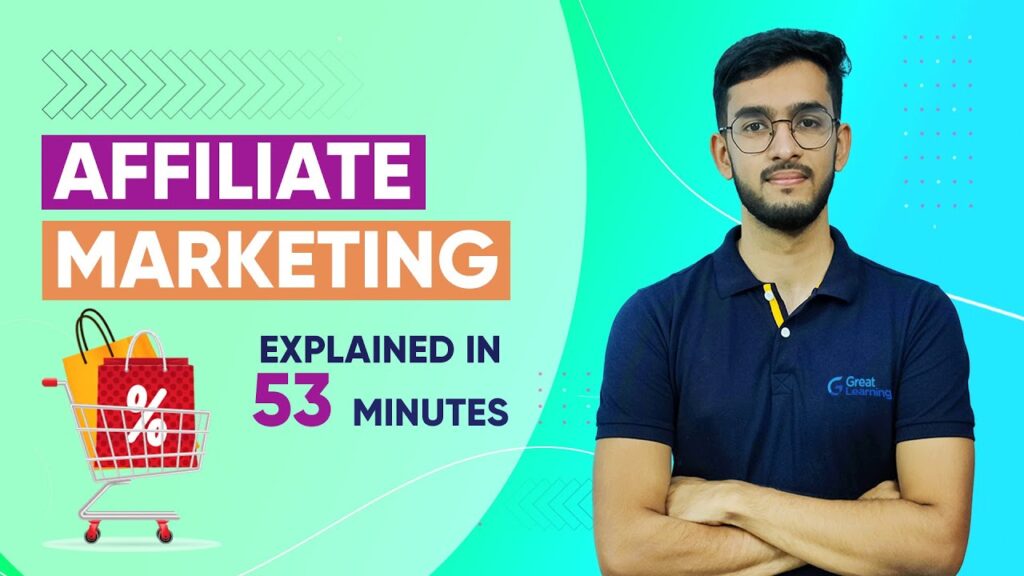 Just 53 minutes to understand everything you need to know about this marketing arrangement. Yes, that's true. This free affiliate marketing course by Learning Academy covers everything from 'how to pick your niche' to 'vital aspects of your affiliate marketing website'.
Even though it might be just 53 minutes long, this course masterfully covers many important topics. Also included is a segment on common beginner mistakes you'll encounter when starting. It also provides a wide range of different techniques affiliates use.
6. $100K/Year affiliate marketing – step-by-step beginners guide from Miles Beckler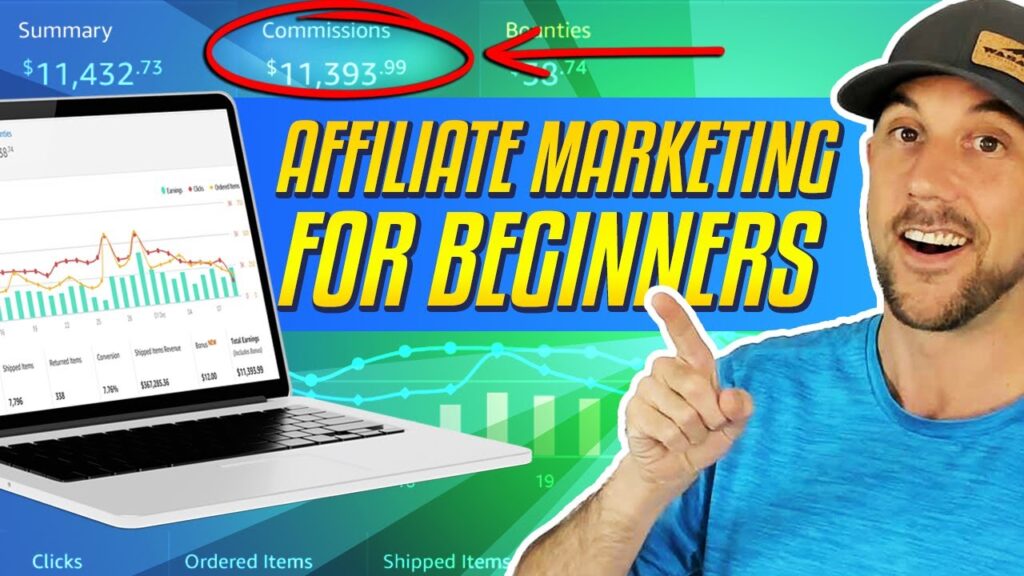 Created by Miles Becker, this guide on affiliate marketing is heavily focused on creating relevant and enticing content. Starting with a brief overview, it gradually moves on to "picking a niche". And from then on, this comprehensive guide tells you all you need to know about creating content that suits your affiliate marketing needs.
Apart from the quality of the content, this guide also offers insight into what Google expects from content creators and what kind of content it is more likely to push forward. So if you need help writing content for your affiliate website, this might be your solution.
7. How to start affiliate marketing website in 2022 (step-by-step tutorial) from Website Learners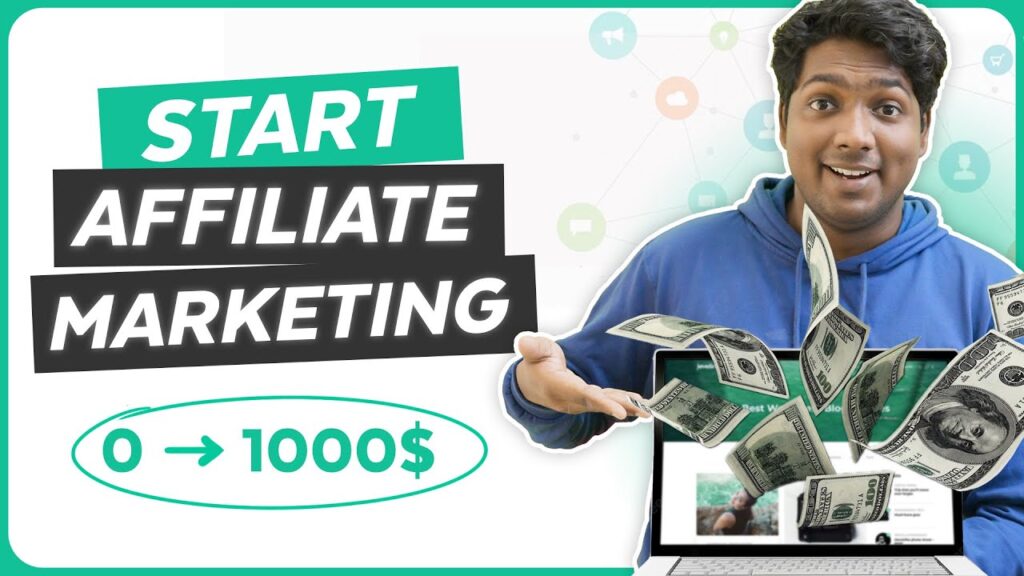 This one might be only 40 minutes long, but you'd do well not to be fooled by the concise nature of this course. This one simplifies the concept for beginners in online affiliate marketing training courses. So, you should give this one a go-through before even taking the first steps in affiliate marketing.
The course is divided into five parts, including picking a name for your affiliate sites and putting out relevant content. It also comes in handy for those looking for ways to create SEO keyword-optimized content for their affiliate marketing business.
8. The complete guide to affiliate marketing (new strategies for blogs) from Income School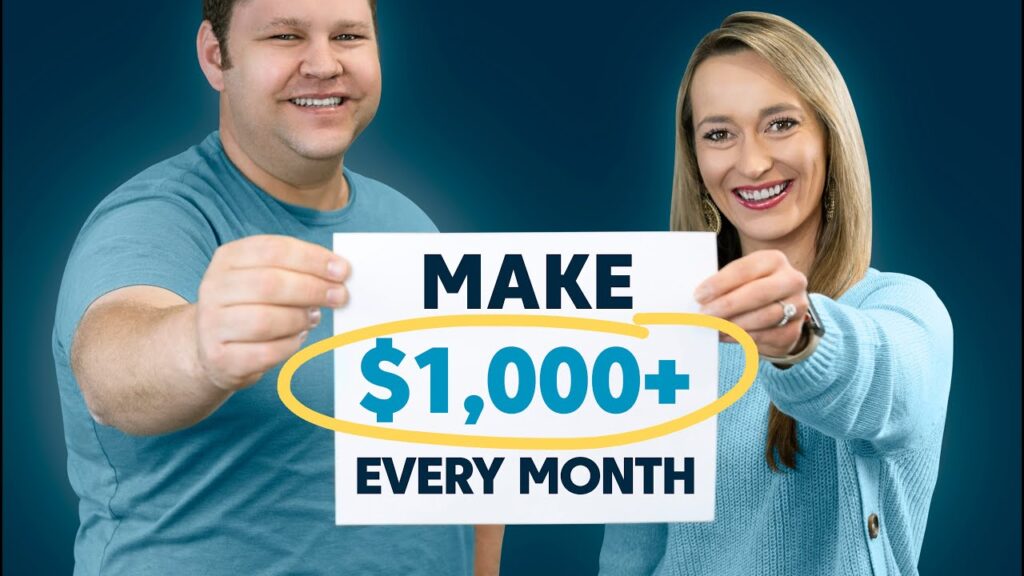 Income School's course covers a lot of topics in its 27-minute runtime. Those who are just starting with blogging can gain a lot from this affiliate marketing course, as it highlights the importance of quality content in the blogging process and how to create it.
Different types of articles that work well for affiliate marketers are discussed with in-depth insights and comments and the ways to increase organic traffic and clicks to your website. Finally, the last segment neatly summarizes the steps to success.
9. Step-by-step guide: How to start your own affiliate marketing business from Savage Affiliates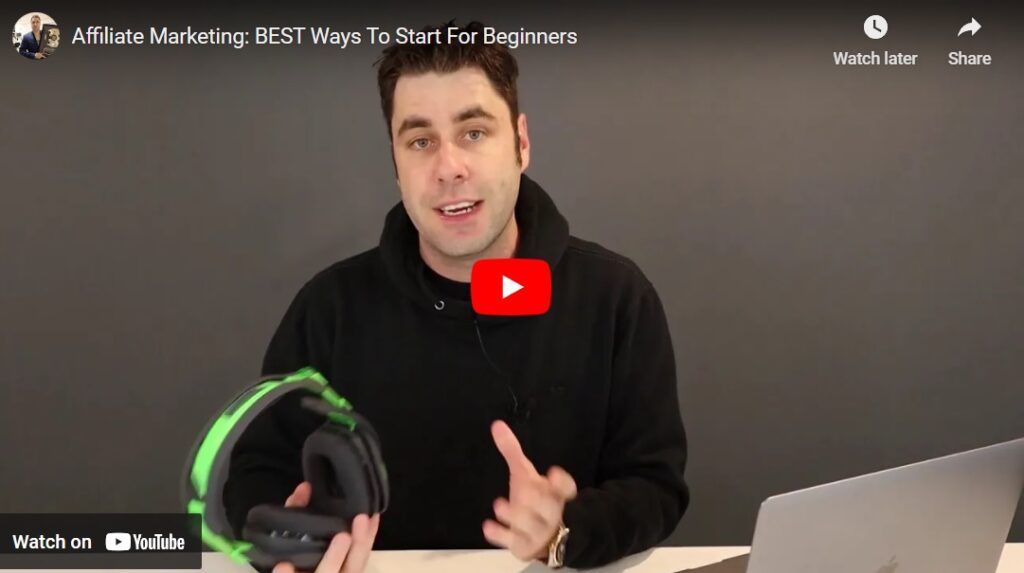 This is another thorough one from the many free online affiliate marketing training courses. First of all, it is as specific and unique as the name of the creators. It starts with tips on how beginners can pick a perfect niche and then moves on to how to build a good affiliate website.
The course also provides guidance on obtaining affiliate links and valuable information in selecting an affiliate program, which is often challenging for beginners.
10. Affilorama's free affiliate marketing lessons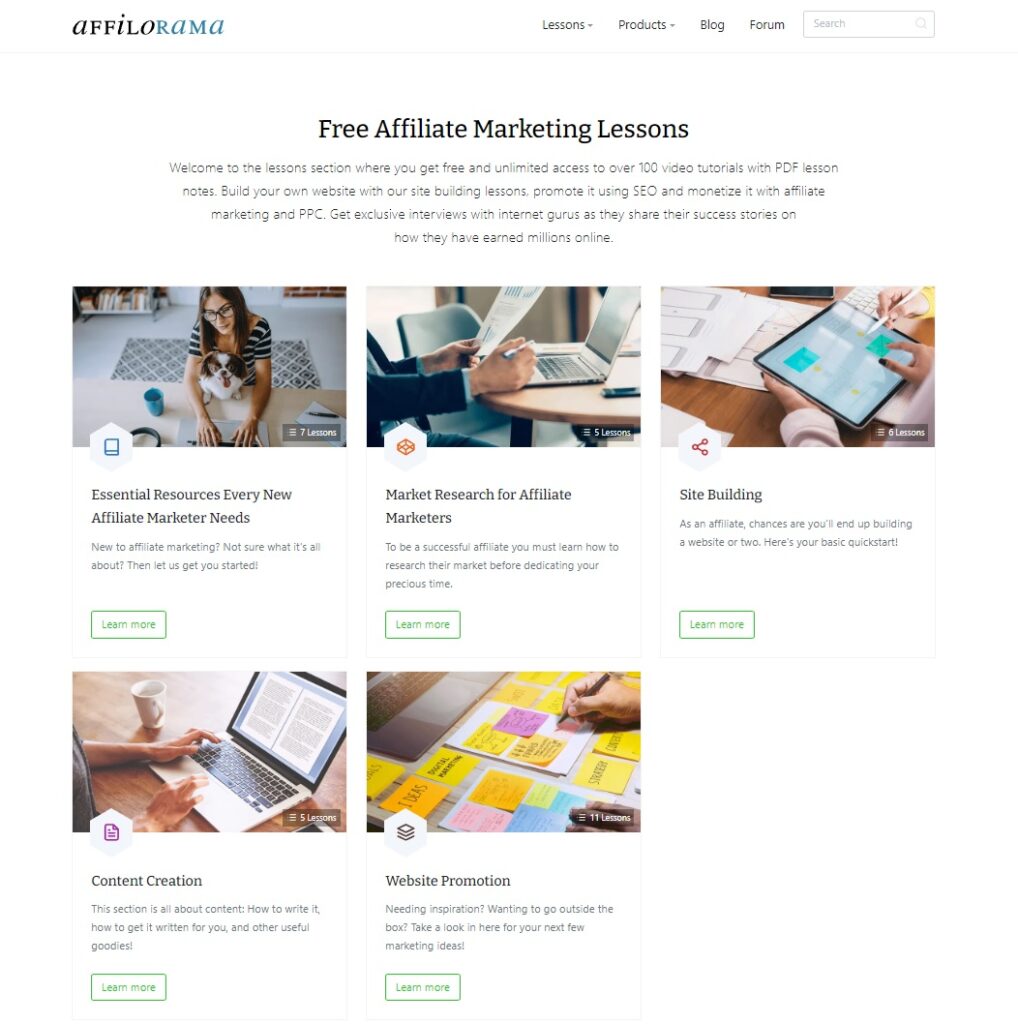 What sets Affilorama apart is its holistic approach to teaching affiliate marketing in a convenient and compact package sets it apart. The lessons are delivered in a user-friendly format by some of the top-level affiliate marketers in the industry. You'll learn how to find profitable niches, select the right affiliate products to promote, and drive traffic to your website using various marketing techniques.
In addition, the content is constantly updated to reflect the latest trends and best practices in the industry, so you can be sure you're getting the most up-to-date information.
11. Affiliate marketing mastery from Matt Diggity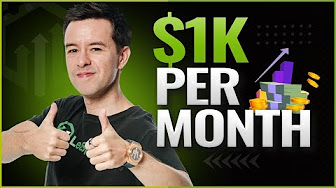 Created by Matt Diggity, this course contains 31 videos of varying sizes. From case studies from his own massive success in the field to answering essential questions on picking a niche and bringing in SEO traffic, this course does a lot for the viewer.
Beginners can stick with this one even when they have grown a little in the field. After all, this is a compelling course featuring everything from affiliate marketing basics and beginner's techniques to advanced affiliate marketing strategies. The concise and right-to-the-point tips are the highlights.
12. Free affiliate marketing courses from the Voluum Affiliate Academy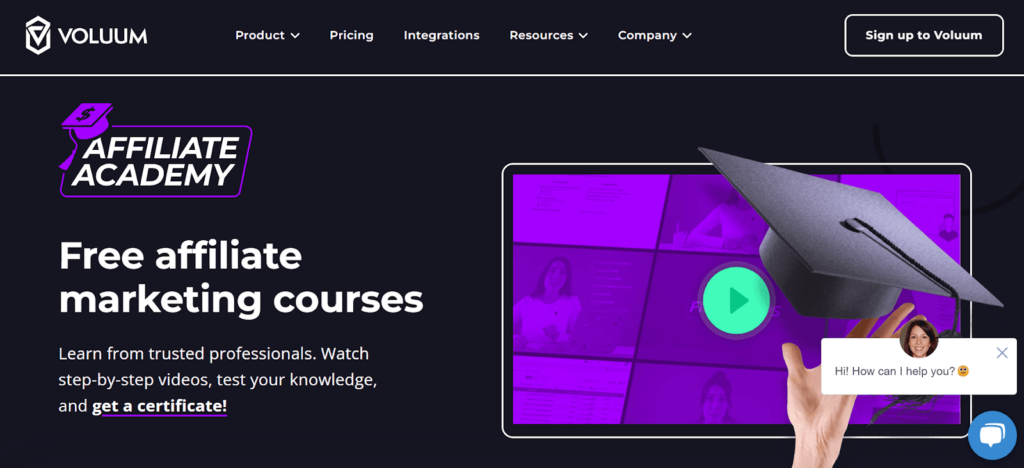 This course features a number of essential lessons from affiliate marketing experts. But what makes this one stand out among free affiliate marketing courses are the interactive exercises allowing viewers to test their knowledge.
Filled up to the brim with step-by-step videos, you will also get a certificate once you complete it, which is great as it can boost your confidence and raise your profile.
13. Affiliate marketing: Builderall from Jennifer Goodwin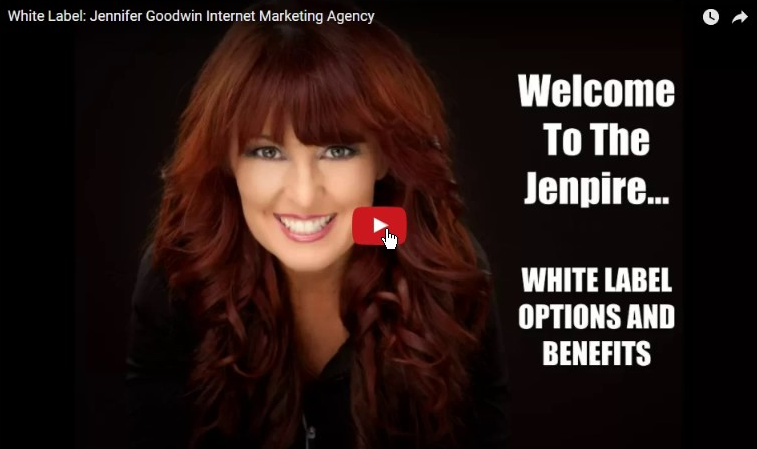 Jennifer Goodwin created this affiliate marketing course containing 16 videos on particular topics. From reviewing affiliate marketing programs and showing how this arrangement allowed her to make money from affiliate marketing while on vacation, this course reveals all a beginner would need from first-hand experience.
Throughout the course, Jennifer provides practical tips and advice on how to use Builderall's features to maximize affiliate income. She also shares her experiences with Builderall and how it has helped her earn a steady income through affiliate marketing.
14. How to make money with Clickbank step-by-step from Aaron Chen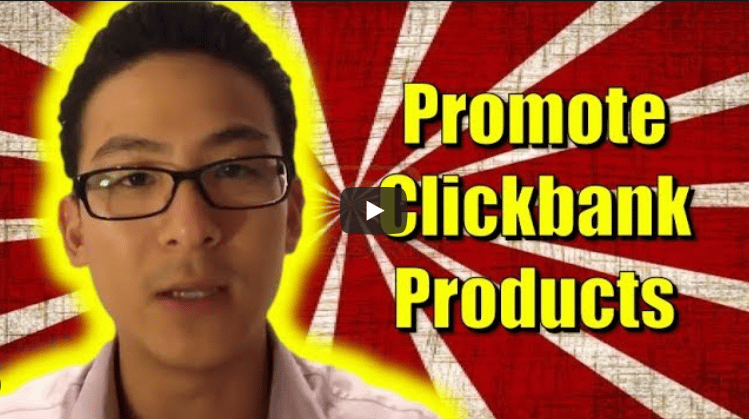 This course focuses on how to make the most of Clickbank, a leading platform in the affiliate marketing industry. From 'how to' videos for absolute beginners to tips for those who already use the platform, this course caters to different types of aspiring affiliate marketers and viewers alike.
The course covers affiliate programs and how to sell and promote digital products. It also talks about a range of sub-topics in affiliate marketing, giving simple steps for each to help you master it.
15. Free Amazon affiliate marketing course: 0 to $1,000/Month from Ankur Aggarwal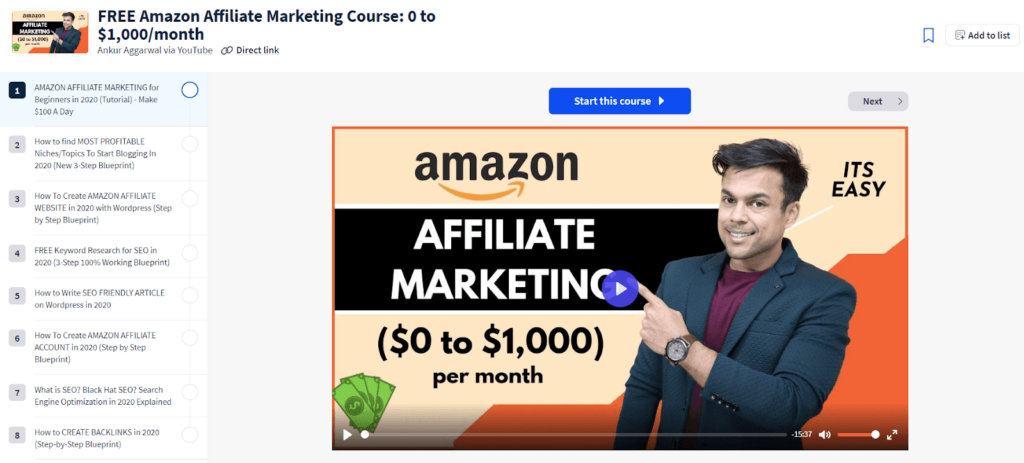 This is another affiliate marketing course that follows a step-by-step approach. For each topic, this course lays out a path for the viewer. As a beginner, such a practical approach to all things Amazon affiliates helps you start on a high note.
As mentioned, this course covers topics primarily related to Amazon — how to create an Amazon affiliate account, write SEO-friendly articles, and conduct keyword research. As you can see, just a quick go-through of this course can help you get up and running with your own Amazon-affiliated marketing business.
In conclusion
Remember the Henry Ford quote? "Anyone who keeps learning stays young". So it's worth exploring a few of these courses to identify which one aligns with your needs and preferences. After all, there is always more to learn. This becomes especially important in the context of today's business environment.
During the past few years, affiliate marketing has seen a lot of advancements. Being a successful affiliate marketer depends on staying current and evolving as you go along. After all, remaining stagnant in any field will surely spell disaster for you. Take advantage of these affiliate marketing courses and get a solid start on your affiliate marketing journey.
Frequently Asked Questions
What is the best affiliate marketing course?

When it comes to finding the best affiliate marketing course, there are several factors that you need to consider. Many courses claim to be the ultimate guide for beginner and advanced affiliate marketers, but not all are created equal. Research options through reviews and endorsements before enrolling to find the best affiliate marketing course. Consider factors such as actionable steps and strategies, tutorials on niche selection and promotion methods, ongoing support from experienced instructors, and affordability. The course should match your learning style and goals and offer real value.

How to succeed at affiliate marketing?

To succeed in affiliate marketing, it's essential to understand your niche audience. This means knowing who they are, what problems they're trying to solve, and how you can help them. By truly understanding your audience, you can choose the right products or services to promote for their benefit. Building relationships with merchants is another key aspect of succeeding at affiliate marketing. Reach out directly on social media or email them asking if they have any promotions/deals suitable for new affiliates like yourself.

How to start affiliate marketing with no money?

Affiliate marketing can be challenging for beginners if you don't have a budget. However, several ways exist to begin your affiliate marketing journey without breaking the bank. The first step is to choose a profitable niche audience you know and are passionate about. Next, join an affiliate marketing program. Lastly, highlighting quality content through various promotion methods will ensure successful conversions within targeted audiences through free trial emails or social media marketing campaigns.