So, your business has decided to give affiliate marketing a go. Before you can start working on it, you have an important decision to make — which payment processor to use. There are dozens of payment processors, but not all of them are suitable for affiliate marketing. You need to figure out what sets good payment processors apart from bad ones.
For instance, you need to check the rates, fees, multi-channel payment processing support, fraud detection and prevention measures, chargeback protection support, and support availability. It sounds like a lot, doesn't it? The checklist grows even longer if you want to cross-compare payment processors.
To help you out, we've decided to do extensive research on the subject. Below you will find everything you need to know about payment processors, including the list of best payment processors for affiliate marketing.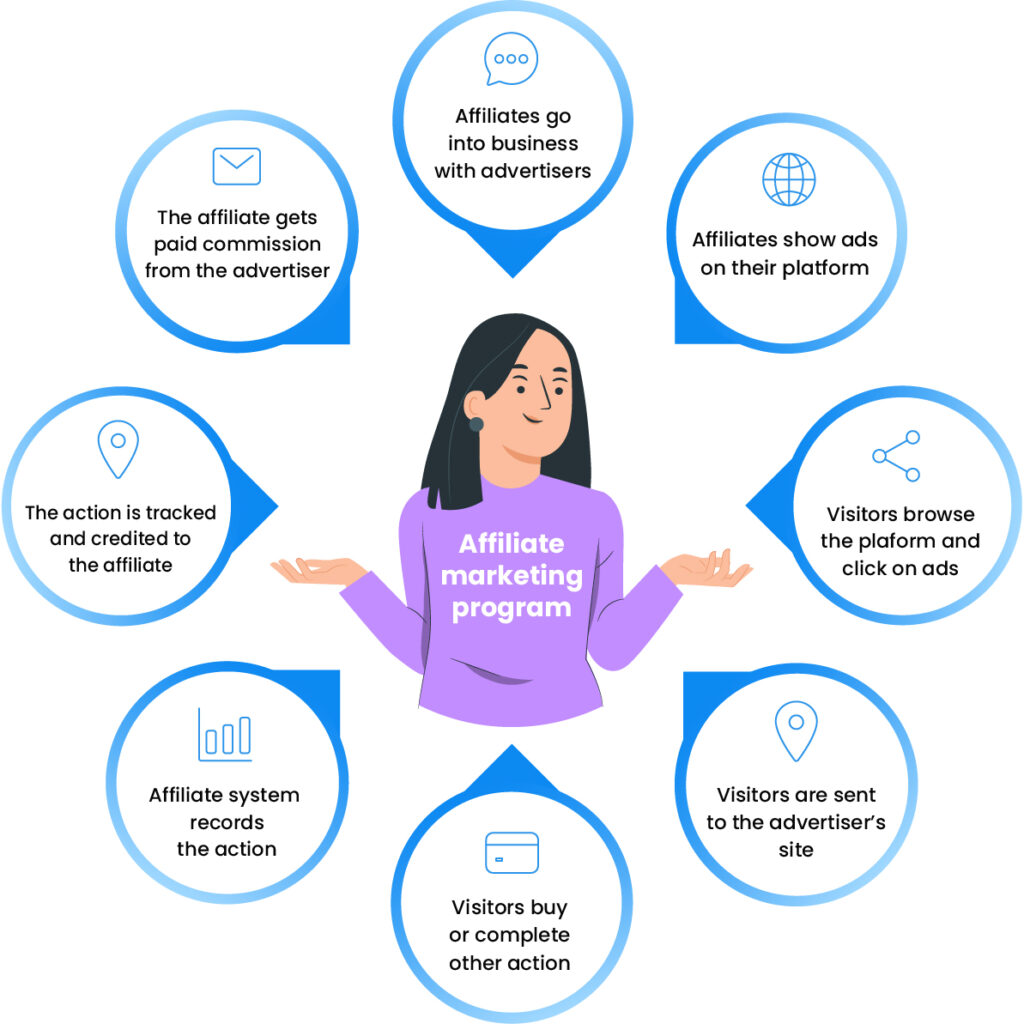 What are payment processors?
Launching an affiliate marketing platform that offers an affiliate program and pays affiliate commissions instantly, weekly, or bi-weekly you will need to use a payment processor. Here is a brief definition you'll be able to understand easily:
A payment processor is a company that acts as a mediator between the merchant and the advertiser and manages the commission transaction process.
The merchant in this definition is the affiliate, and the advertiser is the business that the affiliate promotes. In this case, it refers to the various affiliate management programs the businesses can use to pay commissions to their affiliates.
Generally speaking, payment processors for affiliate marketing work 7 days a week. They specialize in catering to the needs of online businesses that use affiliates to advertize commercial products or services through an affiliate marketing program.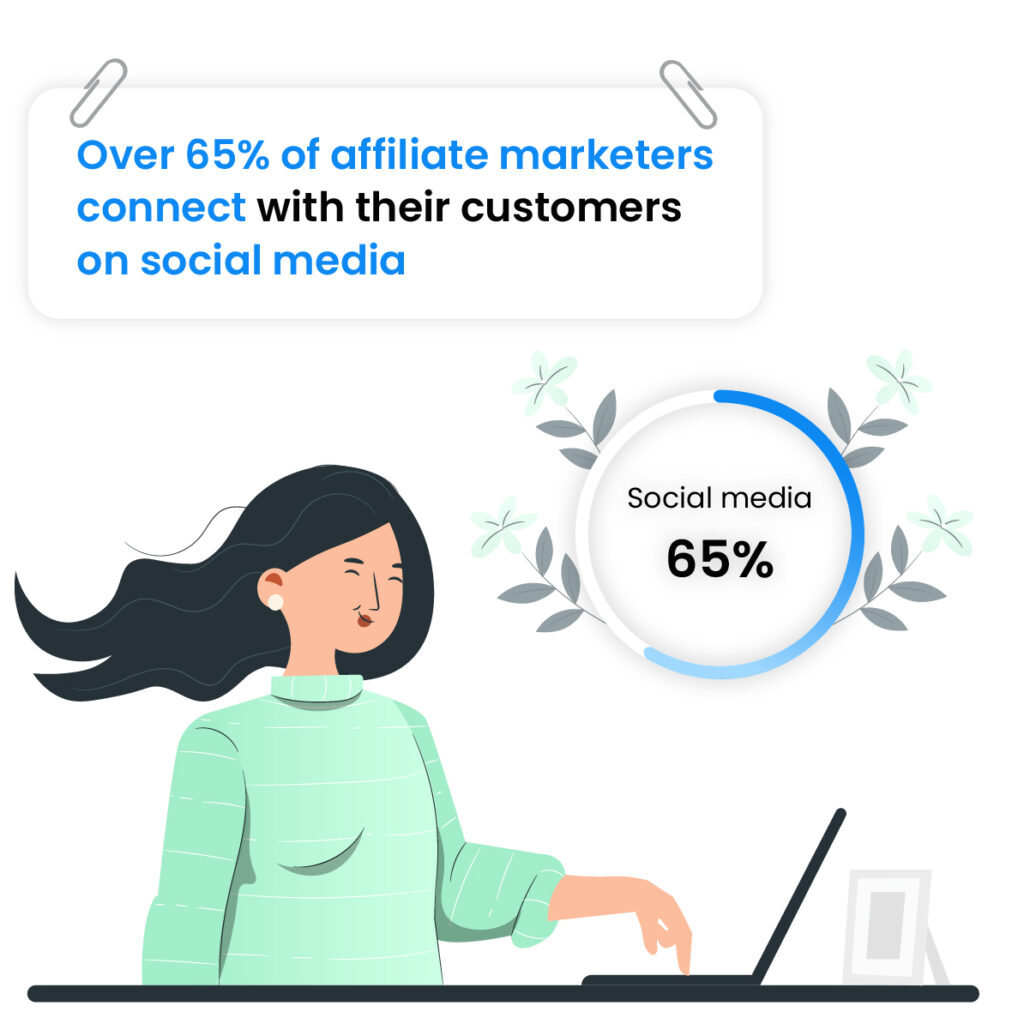 Thanks to payment processors, affiliates get paid on time as the processor facilitates the transfer of funds to their accounts. It is the most vital aspect of your operation because you won't be able to process payments without it.
There are various payment processors, and some are better for specific business profiles than others. This is why we have payment processors for affiliate marketing. There are a couple of things that make them unique:
They work 24/7/360
The majority of debit and credit card brands are accepted
Additional security layers to protect sensitive payment data
Chargeback protection services
Fraud prevention
Ability to mitigate processing risk through multiple merchant accounts
Many people use payment processors and payment gateways interchangeably. While most payment processors today offer 2 in 1 service that includes a processor and gateway, you should know the difference. Payment gateways can only capture and send card information, and they send it exclusively to payment processors. Payment processors are the ones doing the heavy lifting in the background.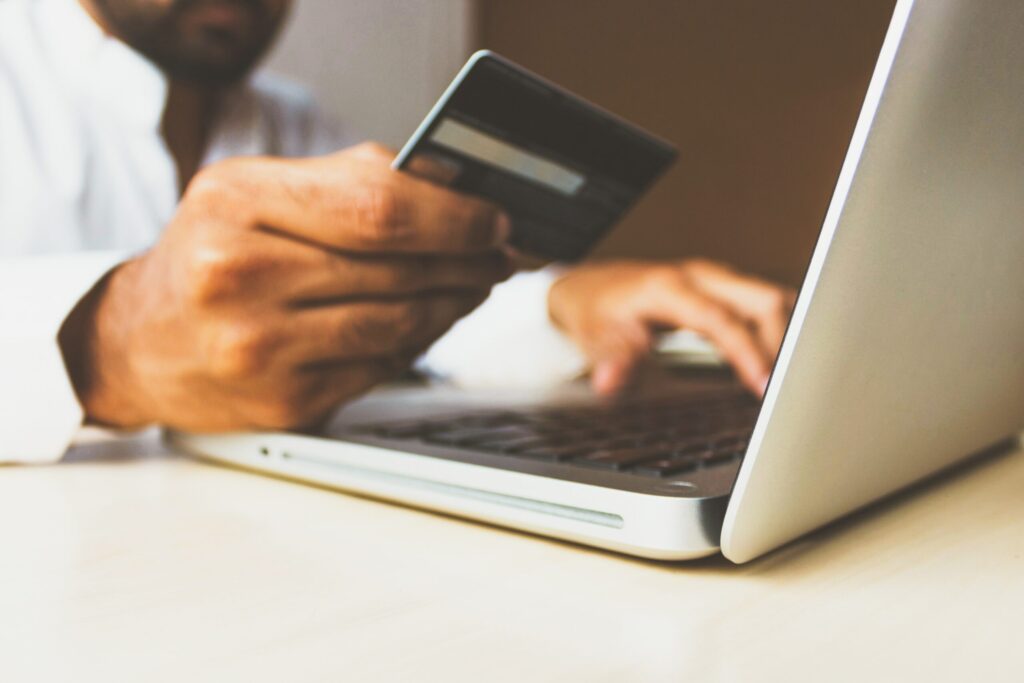 Here is how the entire process looks:
Your affiliates leave you their credit or debit card information
Payment gateway sends card information to your payment processor
Your affiliates acquire conversions/sales through their promotion efforts
The conversions are tracked and confirmed automatically in your affiliate program
You complete the transaction with your customer
Your payment processor then sends commissions to affiliate accounts
Your affiliates can then access the funds
Now, since you understand what payment processors are, let's see how they can help you boost eCommerce sales.
Benefits of using payment processors for affiliate marketing
We still haven't touched on why it is important to use payment processors for affiliate marketing. There are a couple of benefits you need to know before you make a final decision.
Increase in popularity — People have been shopping online for over a decade now. They are familiar with the top payment processor brands. What's more important, they trust these brands. With the best processors, you will be able to attract quality affiliates and expand your affiliate network. You can add the processor's name to your ads to spread the word and invite more people to join your program.
Easily maintain your finances thanks to flexible management options — Managing your finances is one of those processes that you have to do every day. With a processor, you will be able to track and manage your business' finances in one dashboard. You can track all your operations, monitor your progress, and even access historical data to identify trends in your marketing scheme.
Improved security — Top-notch security is one of the primary concerns for the best payment professors worldwide. If you want to keep transferred data secure, including sensitive payment info, you need solutions such as fraud protection, encryption, and 24/7 transaction monitoring. The best payment processors do all of it by default.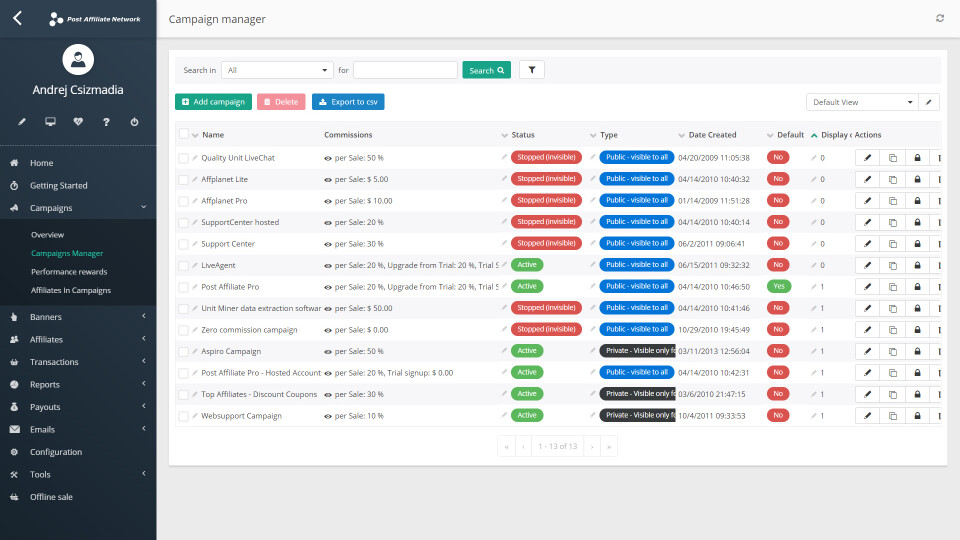 How are payment processors for affiliate marketing boosting eCommerce sales?
Before you start diving deeper into features and which one of the payment processors is the best for your business, you should understand the benefits they offer. Using a reliable payment gateway can help get more affiliates on your team, boost those conversion rates, and boost sales on your eCommerce site.
First of all, the best processor has top-notch security, which is information you can disclose in your affiliate pages. Affiliates will feel safe giving you their financial information knowing that you use the best and secure processor. You can add this information on the homepage as well to ensure all your potential affiliates see it.
Payment processors for affiliate marketing accept both credit and debit cards. The more payment methods you accept on your affiliate program, the better. By doing it, you will not risk losing affiliates to competition because you are unable to accept their credit cards.
Next, is the speed factor. Modern affiliates cannot waste time looking at loading mouse cursors. They want their commissions to be processed in a matter of seconds. With a good processor for affiliate marketing, you will be able to process payments with the snap of a finger, delight your customers, and ensure repeat business.
Key features of payment processors for affiliate marketing
Choosing the best payment processor for affiliate marketing doesn't have to be challenging. The sheer amount of features can easily be confusing. This is why we've put together a list of the key features to look for when choosing a processor for your future affiliate programs. You can rely on them too to choose the one that suits all your business needs and goals:
Wide range of payment methods — with support for a wide range of payment methods, you will be able to acquire more affiliates and allow them to get paid how they prefer. These include credit cards for different card associations, direct deposits through bank accounts, mobile payment solutions, or wire transfers
Dedicated account manager — the more sales you generate through your affiliate program, the more help you will need to re-configure your account, sort out problems as soon as they emerge, and use new features. Having a dedicated account manager will help you do it without breaking a sweat
A good price — Using payment processing comes at a cost. The cost of doing business with a payment processor is one of the most important factors to consider. As you start to scale up your operation, the fees and other costs can add up, making your business considerably less profitable. Your ultimate goal is to minimize the operational costs without sacrificing the quality of the purchasing experience for your customers.
Ability to scale up/down — Payment processors also differ in terms of how large an operation they can handle. You need to make sure that your future processor has the capabilities to process a large number of payments like mass commissions. In the world of affiliate marketing, it often happens on new product launches or during holidays. Being able to scale up with the same processors will save you a ton of money and time.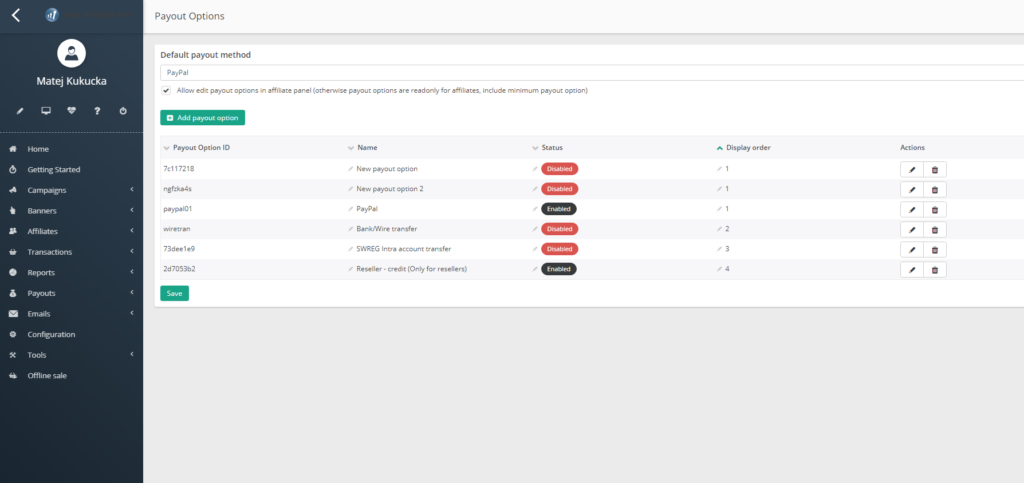 Collaboration options — Some payment processors offer exclusive deals to advertisers which use affiliate marketing programs. Explore the collaboration options different processors offer to choose the most lucrative one for the long run.
Always try the trial version
Payment processors for affiliate marketing are aware of the competition in the market. That's exactly why some affiliate programs such as Post Affiliate Pro offer free trial versions of the software so that you can test out their payment processing solution. You should take advantage of this, test the processors that will fit your needs, and make an informed decision.
It will help you understand both sides of the process. You will be able to conceptualize how the process will work for you and your affiliates if you decide to choose that specific processor. You can assess whether it is easy to use, how it looks on mobile devices, how easy it is to switch payment methods, and so on.
In any case, it's better to test a payment processing service before buying the full version.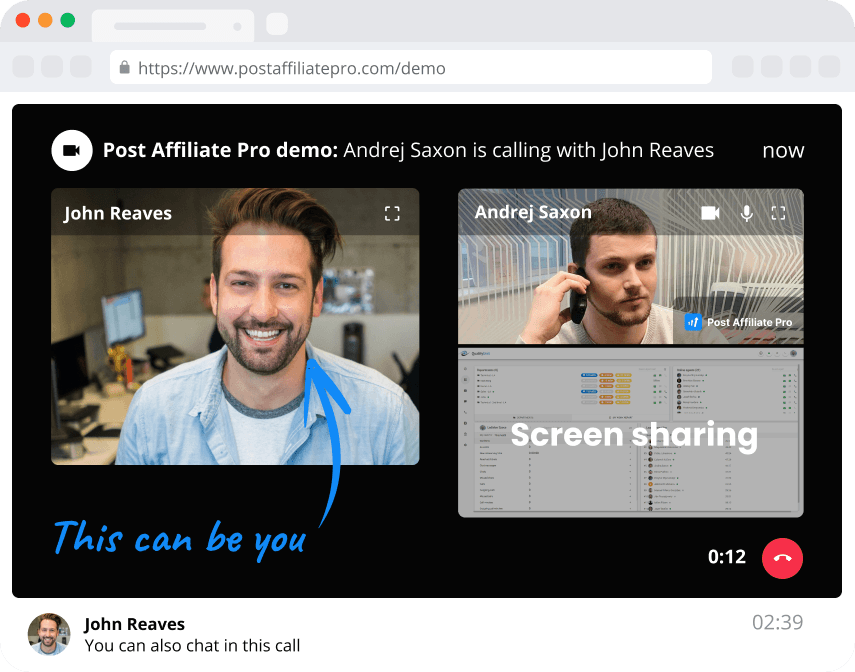 However, there are some disadvantages to testing trial versions. For security reasons, some trial versions can be disconnected from the payment gateway system. Furthermore, trial versions are often perfect, bug-free, and crash immune. While mass payments might be possible, like with Post Affiliate Pro, it is very unlikely you'll come across any significant problems that would result in your company wanting to terminate service. Finally, testing security on a trial version is impossible because it works in an isolated testing environment that enables users to run programs or open files without affecting the application, system or platform on which they run, and it's not connected to external systems.
The trial version of payment processors for affiliate marketing is useful because it can provide more information than a demo version. The trial period enables you to implement a payment processor on your website and test it with real customers. Since these periods are limited, make sure to count the days of signup if you don't want the processor to charge you for services.
You will be able to assess whether it is easy to implement and use the payment processor, assess your costs down the line, and ensure it is feasible to keep up with all the costs. It's extremely beneficial to non-profit organizations as they don't have a steady income.
Implementation of payment processors for affiliate marketing
Implementing a payment processor for affiliate marketing is a lot easier today than it was back in the day. However, it still requires some coding, so it is best to work with a company that gives terrific 24/7 support that will do the integration for you or walk you through the process. Post Affiliate Pro for example is one of the leading in it's field when it comes to their support team. If you cannot figure things out on your own, the Customer Success Team at Post Affiliate Pro will do this integration for you.
The best payment processors for affiliate marketing have step-by-step guides you can follow to implement their processor on your website. Payment processors have APIs. The implementation refers to the process of setting up the API connection between a payment gateway and your shopping cart. Skilled developers at Post Affiliate Pro can do this in just a couple of hours, if not less.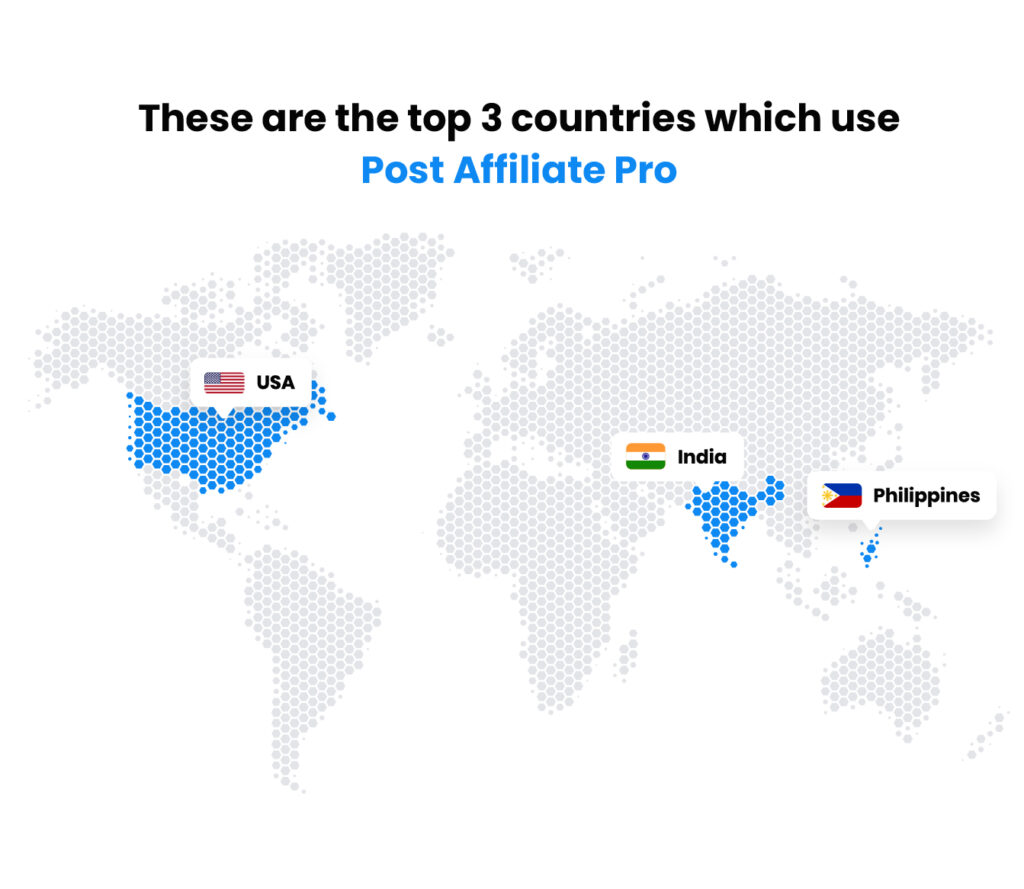 Cost of payment processors for affiliate marketing
You should always factor in the cost of doing business before picking a payment processor for your affiliate marketing program. Generally speaking, processors will have different payment possibilities, conversion rates, and even transaction rates.
Since every processor comes with different fees, you should compare fees to find one that is the most attractive to you. Make sure to check standard rates and peer-to-peer transfer fees. Keep in mind that some processors don't make you pay fees if you and your affiliate marketer's currency is the same.
Pricing models of payment processors for affiliate marketing
There are two most commonly found pricing models in payment processors for affiliate marketing, and one is more dominant than the other. The "Pay-as-you-go" pricing model is found in most processors. It simply means that you are charged standard rates and fees for every transaction. All rates and fees add up to the final cost of doing business through a given payment processor.
The second pricing model refers to pricing plans. Every pricing plan comes with certain features and bonuses you get at a fixed cost.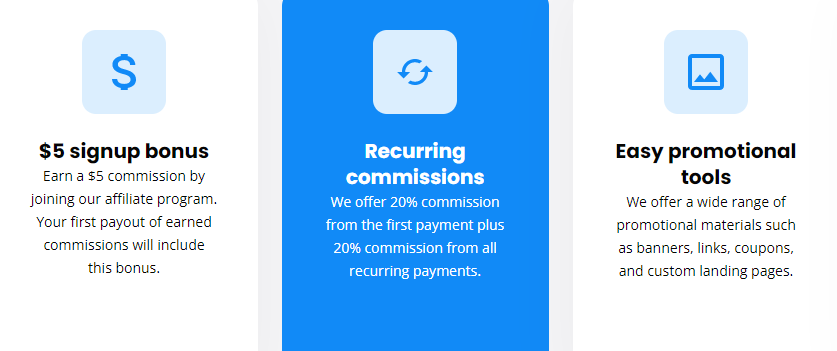 What is the best payment processor for affiliate marketing?
You are probably wondering why we've chosen these 9 payment processor options and 2 bonuses available in affiliate tracking software like Post Affiliate Pro. The reason being simply that all payment processors not included on our list are simply worse when compared to the ones listed. They have worse ratings, are not that easy to use, offer limited features, or support only a handful of payment methods. We've taken into account these various factors when rating payment processors for affiliate marketing, including usability, functionality, features, and customer satisfaction. The best payment providers for affiliate marketing overall are:
1. PayPal recommended for all businesses of all sizes
PayPal is one of the most reputable and famous payment processors on the market. It currently serves over 200 markets, has over 200 million active accounts, and supports over 25 currencies. PayPay is really easy to use and has great customer support which you can contact anytime you hit a wall.
The processor has released mobile apps to help you streamline your banking activities whether you run a small, medium, or enterprise-size business. All of it makes it perfect for businesses based on affiliate marketing.
Key features
Accepts credit and debit cards, Venmo, crypto, and buy now pay later
Fraud, chargeback, Seller Protection capabilities
Integration with Bigcommerce, Woo Commerce, Shopify, Wix, Swappa, & more
Track finances in real-time
Instant money transfer method
Pros
Support for all major affiliate networks
Works extremely fast
Reliable service
Free peer-to-peer and uploading or withdrawing bank transfers
Cons
Accepts 25 currencies
Needs to connect with your bank account
There is a unique rate for every transaction + fixed rate
Price
PayPal Digital Payments fee 3.49% + $0.49 per transaction
Online credit and debit card transaction fee 2.59% + $0.49
2. Stripe recommended for online-only businesses
Stripe offers a great payment infrastructure for online payments making it one of the best payment processors for online-only businesses. Whether you are focused on distributing digital or physical products, Stripe can serve as your primary payment processor.
One of the best things about Stripe is that you are going to be able to use your Stripe account to process payments from as many businesses as you want. You get access to analytics for every business. Plus, there is a dedicated mobile app you can use to manage your finances.
Key features
Easily accept payments and send payouts globally
Powerful reports and analytics
Pre-built integrations
Embeddable checkout
Over 135 currencies accepted
Comprehensive security
Regardful — ready-to-use affiliate software
Pros
Many integration options
Easy to implement and setup
No PIC compliance requirements
Great reporting features
Cons
No automatic tax support
UI can be glitchy from time to time
Depositing into a bank takes time
Price
Online successful card charge 2.9% + $0.30
3. Authorize.net recommended for high-volume orders
Authorize.net is a reputable payment processor. It comes from Visa, and it's based in the US. With Authorize.net, you will take payments online and transfer funds almost instantly to your merchant bank account.

It can process payments made through all major credit cards. Additionally, it is compatible with digital payment services, including PayPal and Apple Pay. Due to the flat fees, it is best used for high-volume orders.
Key features
Simple checkout (embeddable HTML code for Buy Now and Donate buttons)
Completely customized plans
Flat-rate pricing
Full-fledged merchant account
Reporting.
Pros
Easy to set up and use
Great customer service and technical support
Host of standard features included at no additional cost
Special discounts for businesses that process more than $500k per year
Cons
Too high flat-rate for small business
Not everybody needs an all-in-one solution
Few currencies are supported
Price
The all-in-one — $25 per month gateway fee, $0.10 per transaction processing fee, $0.10 daily batch fee
The gateway only — $25 per month gateway fee, 2.9% + $0.30 per transaction processing fee
4. WorldPay small business with prospective future
WorldPay is the biggest payment provider in the UK. While the company is focused on improving its operations and making online payments quick and easy, it also delivers world-class fraud prevention.
One of the most attractive things about WorldPay is the Live Dashboard, which lets you see data in real-time. It offers attractive rates and fees and caters to the needs of small businesses.
Key features
Easy integration
Live dashboard
Real-time reports
Simplified order management
Webhooks for instant order updates
Pros
Accepts over 120 currencies
Automatically transfers funds to your bank account twice a week
Affordable PCI compliance
Cons
Capped number of free transactions per plan

A transaction fee discount is only available in Gateway Enterprise
Long customer support queues during prime hours
Price
Gateway Standard from £19 per month
Gateway Advanced from £45 per month
5. Recharge recommended for subscriptions and recurring billing
Unlike the payment processors we've covered so far, Recharge is more focused on a specific niche. It offers out-of-the-box recurring billing processing solutions to niche brands across verticals. Over 15,000 merchants worldwide use Recharge to streamline repeatable transactions.
Recharge is a complete solution, and merchants won't need to invest in additional tools to streamline processing. It also ships out with comprehensive reporting and analytics features.
Key features
Complete solution for subscription and recurring payments
Powerful analytics
Track performance of all your products
Accepts many payment methods and payment processors
Integration with top commerce tools
Complete merchant account
Pros
Great for recurring and subscriptions payments
Can connect with multiple payment processors
Multi-Period Recurring Billing
Self-Service Portal
Cons
No 24/7 customer support
No built-in features to change SKU seamlessly
Price
Standard no monthly fees 1% + $0.10 per transaction
Pro $300 monthly fee 1% + $0.19 per transaction
6. Skrill recommended if you need to offer multiple payment methods
Skrill has established itself as a leading payment processor catering to the needs of different customers, all thanks to over 100 supported payment methods. Skrill is extremely easy to integrate whether you need it on an eCommerce platform or just a shopping cart.
It takes only a couple of minutes to set up and connect your merchant account. Skrill also has support for Digital Wallet and Rapid Transfer.
Key features
Multi-currency account
Enhanced fraud management
Simple integration
Cards and local payment methods
Chargeback protection
Pros
Quick payments
Easy implementation
Only send payments or send and receive payments
Cons
Only 40 currencies supported
3.99% currency conversion fee
Price
Up to 1.25% per credit card transaction
7. PaySimple recommended for service-based businesses
PaySimple was established in 2006 with one goal in mind – offer a payments management services suite to service-based businesses. With over 17,000 happy clients and a platform that continuously improves, PaySimple is a viable solution for a service-based business of any size.

PaySimple works with main debit and credit card issuers and supports mobile payments as well.
Key features
ACH Payment Processing
Debit and credit card processing
Online payments
Reporting and analytics
Mobile payments are supported
Pros
Some businesses prefer a flat rate
Free trial
Dedicated mobile app
Cons
It's pricey for small businesses
It can take up to 7 days for the funds to be transferred to your bank account
Price
A flat fee of $59.95 / month
Credit card processing of 2.49% per transaction + monthly fees
ACH/eCheck processing $0.65 + 0.20%
8. PayRexx is recommended for businesses that need fast implementation
PayRexx is an out-of-the-box solution offering all types of businesses a quick way to start accepting payments across a variety of channels. The team behind PayRexx ensured that it's super easy to integrate it. You will be able to have it up and running in minutes without writing a single line of code.

With support for over 200 payment methods and subscription billing, fast processing times, and reporting on demand, PayRexx is truly worth considering if you need a payment processor as soon as possible.
Key features
Debit and Credit Card Processing
Accepts online and mobile payments
Advanced reporting
Cryptocurrency processing
Support for subscription billing
Pros
No coding required
Very easy to administrate
Increased data security
Cons
Processing can have delays during peak times
Tracking additional costs with external payment providers is daunting
Price
Checkout starts at $15 per month
Starter starts at $19 per month
Plus starts at $29 per month
Pro starts at $49.05 per month
Fees for using external payment providers depend on the chosen plan and your contract with the external provider.
9. PayPro recommended SaaS and software companies
PayPro's main focus is with SaaS and software companies. The processor comes with support for both global payments and subscription management.

It currently supports over 100 currencies and is localized in over 25 languages. PayPro has greater subscription management capabilities to make your life easier.
Key features
SaaS metrics
API integration
Fraud and chargeback protection
Tax compliance
Billing support
Pros
Additional features for revenue recovery
Accepts a variety of payment methods
Easy down and upscaling
Cons
No pricing plan details

The website can be clunky from time to time
Price
Price is only available upon request.
BONUS Options
If you are an owner of a small business or you are just starting and you do not have the capital ready to use a costly payment processor or if you don't have many affiliates yet, here are two options available to you for the most basic transactions.
1. Venmo is perfect for small businesses focused on mobile sales
Venmo is a US-based mobile payment service launched in 2009. In 2012 PayPal bought it, and it still owns Venmo and operates it. The processor's main focus is on enabling small businesses to capture sales easily.

Venmo is all about accepting mobile payments, which makes it perfect for brands focused on mobile sales.
Key features
Accept payments on websites
Accept payments in apps
Social community of over 70 million users
Build an attractive business profile
Pros
Acess to an engaged community of Venmo users
Ultra-fast processing
Easy integration
Cons
People can see transactions
Lack of security
Price
A transaction fee of 1.9%+$0.10 of the payment
2. Apple Pay for merchants recommended for businesses catering to Apple fans
Apple Pay is one of the favorite payment methods of people who own Apple devices. Apple Pay for merchants enables you to send payments through Apple Pay. Given that it provides support exclusively to Apple Pay, it's a perfect fit for brands with a lot of Apple fans in their affiliate base.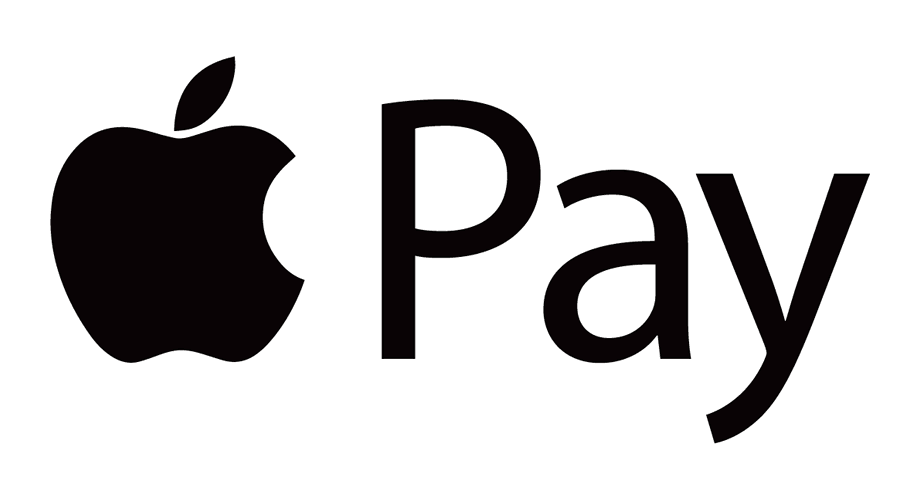 Key features
No fees and additional costs
Industry grade security
Instant processing
Recurring billing
Pros
Widely accepted by owners of iPhones
The best security money can buy
Cons
High transaction fees
Locked in the Apple ecosystem
Price
Credit card transaction fees range from 2 to 4%.
Payment processors for affiliate marketing compared
Let's see how the best of the best payment processors for affiliate marketing compare against each other.
| | | | | | | |
| --- | --- | --- | --- | --- | --- | --- |
| Payment processor | Pricing | Billing and invoicing | Cryptocurrency Processing | PCI Compliance | Number of reviews on Capterra | Rank on Capterra |
| PayPal | Transaction fee 2.59% + $0.49 | Yes | No | Yes | 21.431 | 4.7 |
| Stripe | Transaction fee 2.9% + $0.30 | Yes | Yes | Yes | 2.076 | 4.7 |
| Venmo | Transaction fee 1.9%+$0.10 | No | No | No | 7.339 | 4.8 |
Conclusion
Creating, launching, and expanding your affiliate market program is impossible without a payment processor. However, you can see that not two payment processors are the same. Knowing which ones are considered the best should help you narrow down your search and spend less time going through demo versions.
Given that every business is unique, we won't recommend which payment processor you should use. Look at your business model, affiliate marketing platform, potential affiliates, and customers you want to attract through them. With all this in mind, you will be able to pick a payment processor that aligns with your business plan and goals.
Frequently asked questions
What are payment processors?

Payment processors act as intermediaries between the merchant (you) and financial institutions (card issuers of your affiliates). They are in charge of processing payouts and credit card transactions.

Why should affiliate businesses use payment processors?

Affiliate businesses should use payment processors for a variety of reasons. The most noteworthy ones include flexible management options for finances, and better security.

If an order payment is processed through an affiliate program, will I receive a commission by a payment processor?

You will always receive a commission if a customer completes a purchase through the affiliate link provided on your site or social media profile. It includes order payments processed by payment processors.