What is LSI?
LSI, also known as a Latent Semantic Indexing, is a method based on determining relationship and relevance of the content of web page to the keywords and terms being searched out. This mathematical method is used by search engines in order to reduce spam websites. Contents are crawled and the most common words are defined as a web page's keywords. More synonyms in the content lead to placing a greater importance on the web page by the search engine.
Latent Semantic Indexing | What Is It and 3 Ways on How to Use It | Grow with Will - SEO, Sales & Entrepreneurship10:45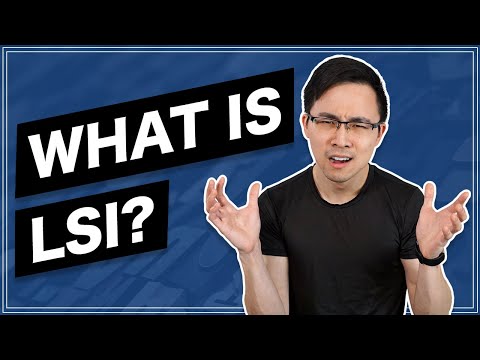 Grow with Will - SEO, Sales & Entrepreneurship
Topics
Latent Semantic Indexing
importance in SEO
methods for finding LSI keywords
Video summary
In this video, the speaker discusses Latent Semantic Indexing (LSI) and its importance in SEO. LSI is the practice of search engines trying to understand the intent behind a search by analyzing related words. The speaker explains how LSI helps search engines provide more relevant results and improve the quality of content. The importance of LSI is debated among SEOs, but the speaker believes it can give a competitive edge. Three methods for finding LSI keywords are discussed: using related search sections on Google, using tools like LSIGraph and KeywordTool.io, and using word cloud generators like MonkeyLearn. The video concludes with a discussion on where to use LSI keywords, such as headings and alt text for images.
Frequently Asked Questions
Do LSI keywords matter?

LSI keywords matter because they help search engines appropriately index the content on your website.

Does Google use LSI keywords?

Google's algorithms are constantly evolving and changing. However, it is generally accepted that Google does use LSI keywords to some extent in its ranking algorithms.

How does latent semantic indexing affect SEO?

Latent semantic indexing is a technique used by search engines to improve the accuracy of search results by finding words that are semantically related to the search term.