What is indexing?
Indexing is a process when a certain webpage is found by crawlers and the content of the webpage is rendered. Key signals are noticed and all data is tracked in the index. The index is a database created by the search engine. There are stored all data on every website, that was found by search engine.
After indexing website is indexed. It means, that site was processed and it will be shown in search engine's search results. If the website is not indexed, users are not able to find it.
SEO For Beginners: Crawling, Indexing and Ranking | LinkBuilding HQ08:32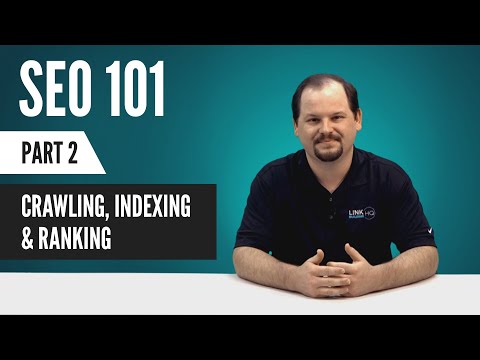 LinkBuilding HQ
Topics
Video summary
In this video, Timmy discusses crawling, indexing, and ranking in SEO. He explains that search engines find information through crawling, store it in an index, and display it in a certain order called ranking. He goes into detail about crawling, mentioning Google bots and the importance of backlinks. He also talks about indexing and how web pages are stored in Google's database. Finally, he covers ranking and the various factors that affect it, such as relevance, content quality, backlinks, social signals, and mobile-friendliness.
Frequently Asked Questions
What does it mean when a page is not indexed?

This typically means that the page does not exist, or it cannot be found by the search engine.

How can I check if my website is indexed by Google?

There are many ways to check if your website is indexed by Google such as using Google Search Console, checking your website's robot.txt file and checking Google Analytics.

What does indexing mean in SEO?

Indexing is the process of adding a website or individual web page to a search engine's database.